Along with the previously-reported deals for offensive lineman Colby Sorsdal and wide receiver Antoine Green, the Lions announced on Friday that they have signed quarterback Hendon Hooker to his four-year rookie contract.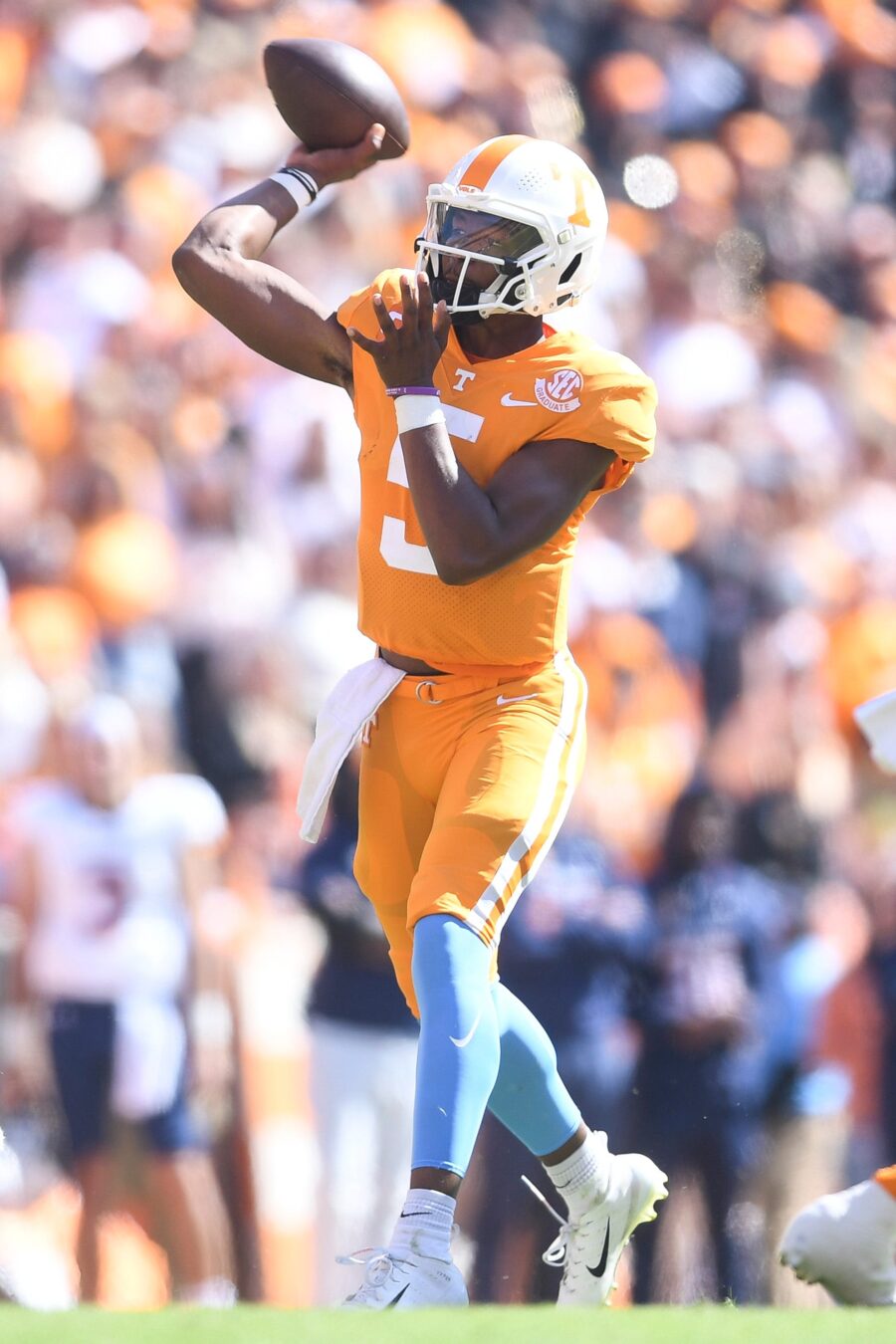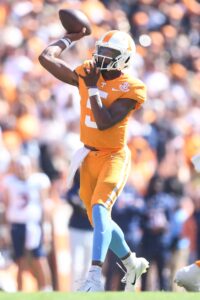 The Tennessee alum was one of the wild cards in this year's draft class, given his productive time with the Volunteers. An ACL tear which ended his final college season, along with his age (25) were factors which worked against him at the draft, and they led to his slide down the board to No. 68 overall. It was at that point in the third round that the Lions selected him, leading to questions about starter Jared Goff's long-term prospects with the franchise.
In the immediate future, however, the latter (who was made aware of the Hooker selection in advance) is secure atop the QB depth chart. Hooker's recovery from the ACL injury, along with his acclimation to the pro game in general (something of particular importance given the unique Tennessee scheme he is coming from) is expected to keep him sidelined for the 2023 campaign despite positive reports on the former front.
"Really, this is a redshirt year for him," Lions head coach Dan Campbell said of Hooker on the Green Light with Chris Long podcast (via Dave Birkett of the Detroit Free Press). "He's got to get this leg right first and then he'll learn under Jared, and then let's see what happens. If he can eventually become your two or maybe down the road, later on, it's more than that, but it's going to be a long time."
Sitting out the first year of his rookie pact will make the age factor even more prominent in evaluations and expectations of Hooker, though Campbell recently stated that his age was not a detriment to the team's willingness to draft him as a potential Goff successor. With the latter on the books for two more seasons, a patient approach could prove to be a fruitful one for Detroit.
The Lions are considering an extension for Goff, however, which could delay Hooker's opportunity to ascend to the QB1 spot. Given the team's success on offense in 2022 with Goff at the helm, a repeat performance this season could leave Detroit with an interesting decision to make under center with respect to their setup for 2024 and beyond. In any case, that season is the earliest in which appearances from Hooker can be expected.
Follow @PFRumors