Patrick Mahomes' contract has come up a few times this year, and once Joe Burrow and Justin Herbert are extended, the issue figures to be a regular talking point. The most accomplished of the league's current wave of 20-something quarterbacks has been passed over several times now, with no QB yet to follow Mahomes' 10-year extension blueprint.
That 10-year, $450MM deal drew scrutiny in the moment, tying the game's biggest star to a team for 12 seasons. Nine remain on the Chiefs quarterback's contract. A rumor earlier this offseason pointed to the Chiefs restoring Mahomes as the game's highest-paid player by Week 1. With Mahomes signed through 2031, the mechanisms of Kansas City doing so would be unusual. But the two-time MVP is not making an aggressive push for a new deal — at least not publicly.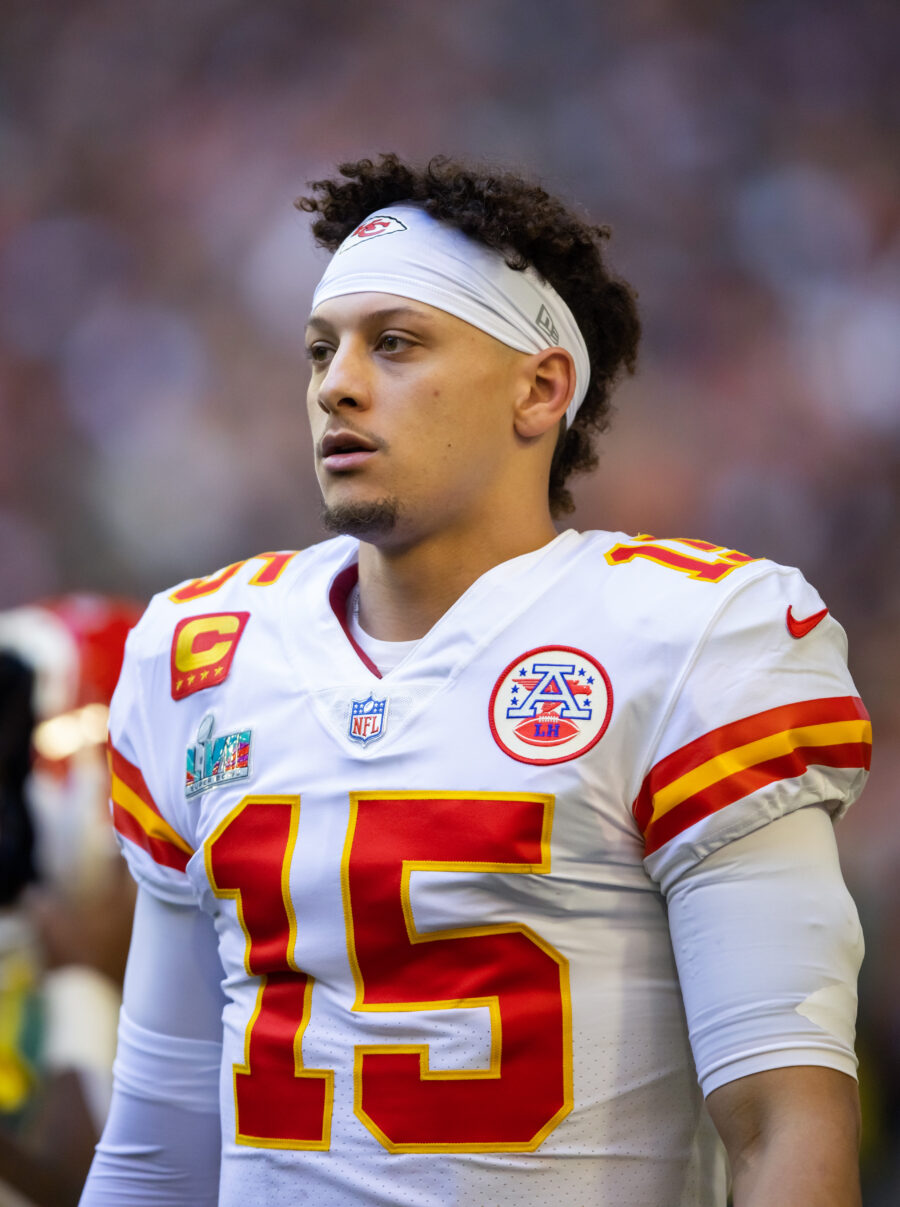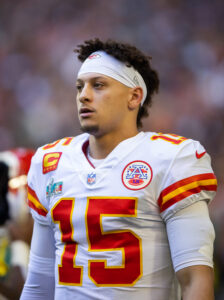 "I've always said I worry about legacy and winning rings more than making money at this moment," Mahomes said, via ESPN's Adam Teicher. "We see what's going on around the league, but at the same time, I'll never do anything that's going to hurt us from keeping the great players around me. So it's kind of teetering around that line."
Whereas Rob Gronkowski's lengthy Patriots extension once gridlocked the tight end market for a stretch in the 2010s, Mahomes' pact did not serve as a roadblock for other extension-seeking QBs. Aaron Rodgers, Deshaun Watson, Kyler Murray, Russell Wilson, Jalen Hurts and Lamar Jackson have all passed Mahomes' $45MM AAV number within three years. Teams have successfully made Watson's fully guaranteed Browns deal an outlier, but Hurts and Jackson just signed for north of $50MM apiece on five-year re-ups. Questions about each dual-threat QB's prime duration aside, both Jackson and Hurts may well be in position to cash in again later in the 2020s. Mahomes' lengthy deal would, in a vacuum, not force the Chiefs' hand.
Then again, GM Brett Veach said earlier this offseason the team would reexamine Mahomes' contract once Burrow and Herbert signed. Seeing as not to enter a dispute with the biggest star in franchise history, the Chiefs would seem unlikely to refuse a renegotiation.
"You just want to do whatever to not hurt other quarterbacks [financially]," Mahomes said. "Whenever their contracts come up, you want to keep the bar pushing [higher]. It's not about being the highest-paid guy; it's not about making a ton of money. I've made enough money where I'll be set for the rest of my life. But at the same time, you got to find that line where you're making a good amount of money but you're still keeping a lot of great players around you so you can win these Super Bowls and you're able to compete in these games."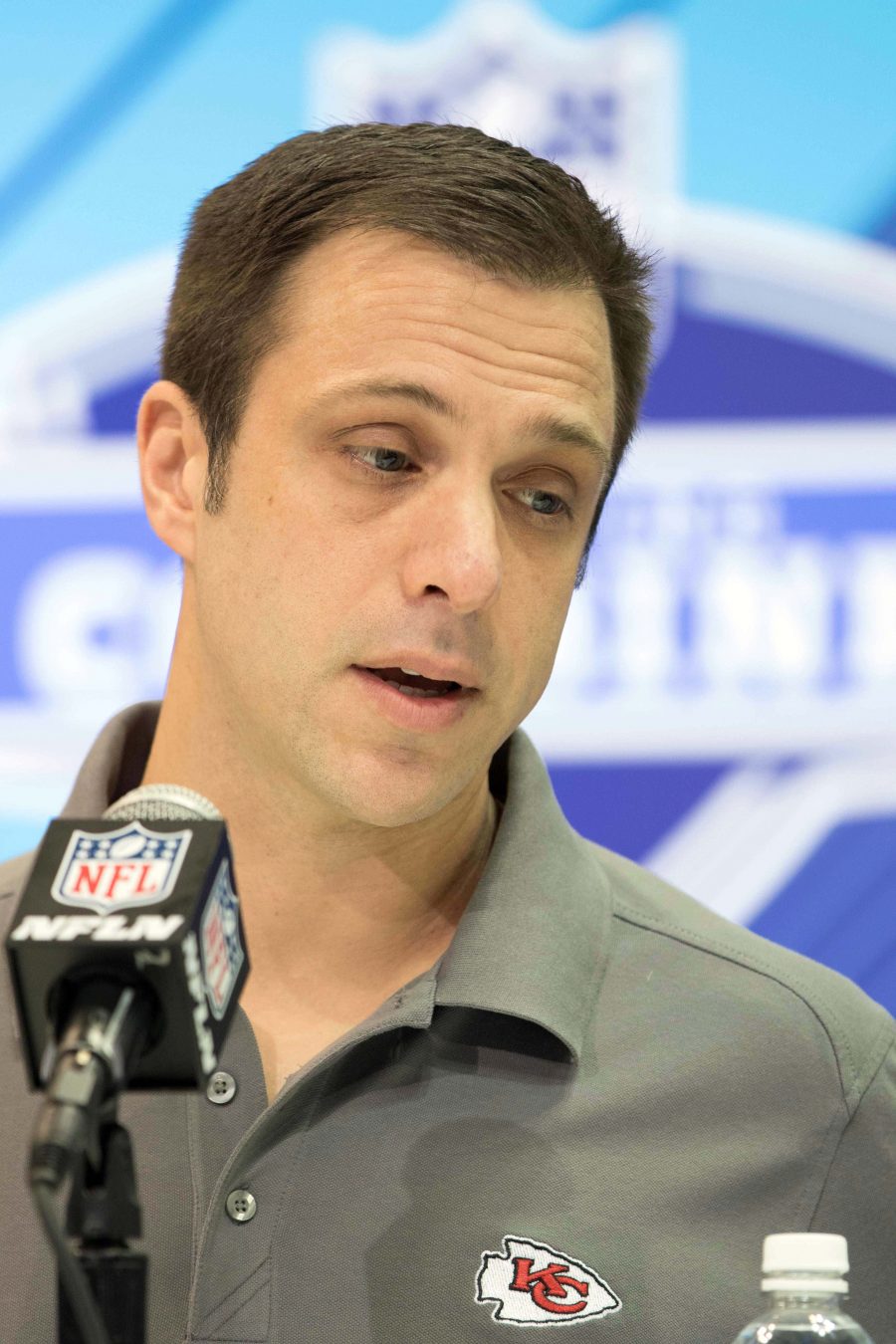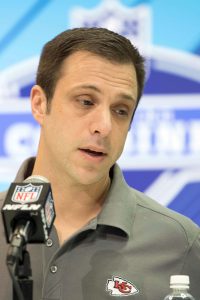 When Mahomes signed his extension in July 2020, he passed Wilson's AAV lead by $10MM and only did so because he signed off on the unusual term length. While the Chiefs included a rolling guarantee structure that locks in money a year out, Mahomes will likely soon see his deal trail the game's salary leader by more than $10MM. Burrow or Herbert ending up at $55MM per year or beyond that point is not difficult to envision.
But the team-friendly deals Mahomes and Travis Kelce accepted in 2020 allowed the Chiefs to extend Chris Jones. The All-Pro defensive tackle has maintained top form and is now in a contract year again. The Chiefs, who passed on paying Tyreek Hill top-market money and let the Patriots outbid them for JuJu Smith-Schuster, will also have second-round standouts Creed Humphrey and Nick Bolton in contract years in 2024. Cornerback L'Jarius Sneed became extension-eligible in January, though the Chiefs have avoided paying corners for most of the Andy Reid era.
"If you look at the greats in the league, they find that right spot where they're getting paid a lot of money but at the same time keeping a lot of these great players around," Mahomes said. "… I understand you look at the team and you've got guys like Chris and Sneed and even Travis — all these guys that you need to keep around you to have these great teams. But at the same time, you want to make sure you're taking care of yourself."
Not all the QBs around the league have operated this way; Mahomes doing so has certainly aided the Chiefs. With the two-time Super Bowl champion not exactly shutting down the idea of a renegotiated deal, this will be a key NFL storyline as the Bengals and Chargers navigate their respective negotiations.
Follow @PFRumors