Last year's wide receiver market boom set up Justin Jefferson for a monster extension, and the superstar Vikings pass catcher continued his historic ascent with a push for the first 2,000-yard receiving season. While Jefferson fell short (an NFL-most 1,809 yards), he did nothing to remove himself from the record-setting extension track.
Jefferson and the Vikings have begun discussions, but it does not sound like the team is intent on hammering out a deal before the season. Both Kevin O'Connell and GM Kwesi Adofo-Mensah have indicated a desire to have Jefferson locked down long term, though the former did not want to place a timeline on these talks. The contract is all but certain to set the market at the receiver position. But the Vikings picking up Jefferson's fifth-year option limits the urgency on the team's part, since that transaction pushed the All-Pro's contract through 2024.
[RELATED: Kirk Cousins Not Expecting Contract Talks Until 2024]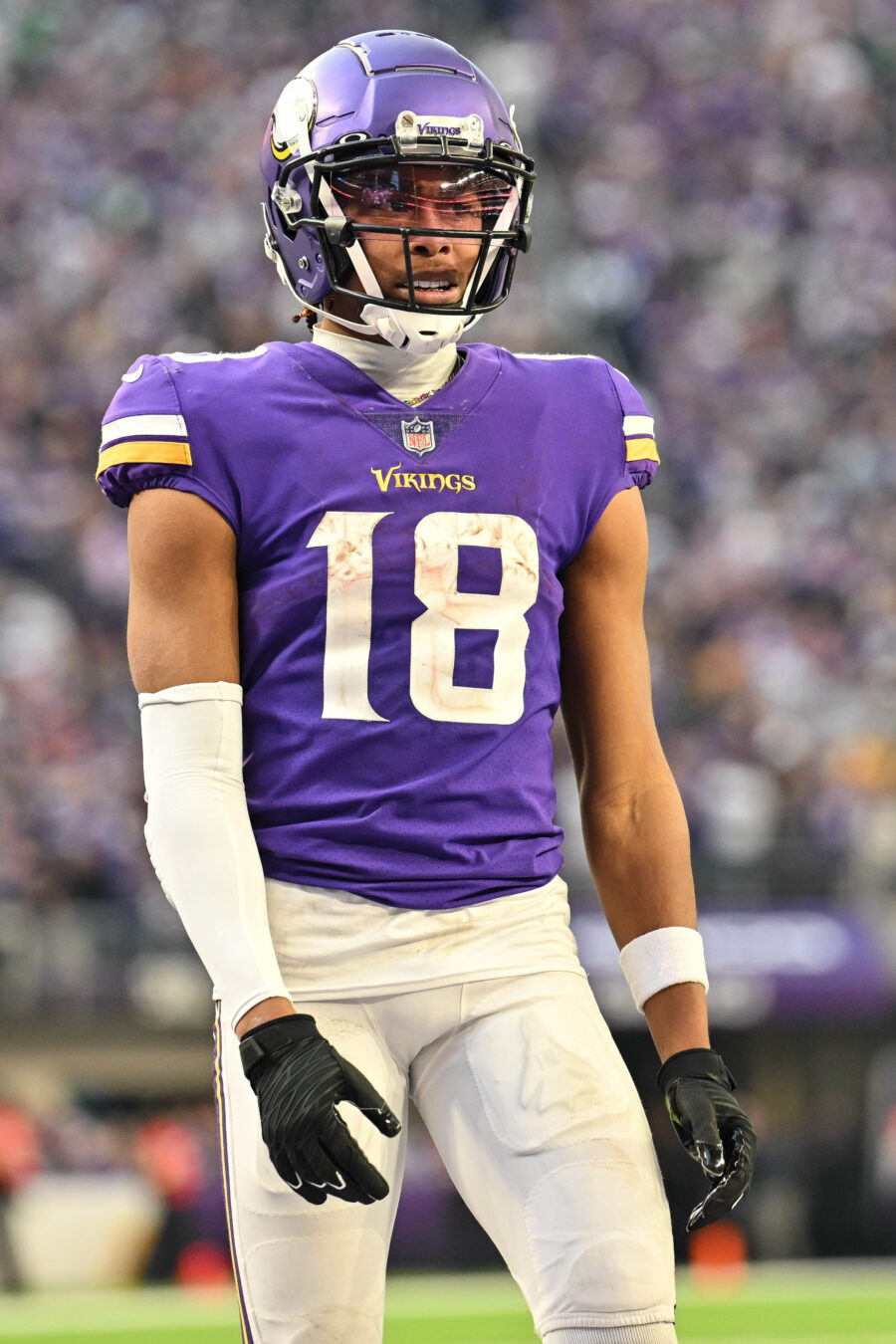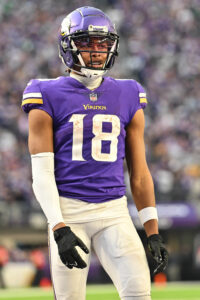 Teams do not make a habit of extending non-quarterbacks with two years of control remaining, and Jeremy Fowler of ESPN.com noted during a recent SportsCenter appearance the Vikings may not be committed to extending their top player just yet. The team is not in a rush here, per Fowler (h/t SI.com's Joe Nelson), due to both the money involved and the rookie-contract component. Although Minnesota believes Jefferson is a cornerstone player and the league's best wideout, the NFL's modern history with receiver extensions may complicate matters.
Since 2014, the first year players given fifth-year options under the 2011 CBA were eligible for extensions, no team has authorized an extension for a first-round receiver before his option year. Star first-round talents like Julio Jones, A.J. Green, DeAndre Hopkins, Odell Beckham Jr. and Mike Evans each signed extensions during the offseason of their respective option years. Amari Cooper and Mike Williams played out their option seasons and re-signed during the ensuing offseason. A fairly extensive history exists of teams tabling receiver extensions, but Jefferson's camp may try to force the issue.
Off to a better statistical start than any of the above-referenced receiver standouts chosen in Round 1 (or any wideout in NFL history), Jefferson skipped Vikings offseason workouts before reporting to minicamp. Jefferson plans to show for training camp, as the 2020 CBA placed stiff penalties on holdouts, but a hold-in measure should not be ruled out. Jefferson's 4,825 receiving yards are the most through three seasons in NFL history, outpacing the previous three-year pace setter here (Randy Moss) by nearly 700. Jefferson can ramp up the pressure on a Vikings team that needs him by holding in, but if the Vikings do not cave, he will be tied to a $2.39MM salary.
Vikings negotiations with the 24-year-old phenom figure to start north of Tyreek Hill's $30MM-per-year deal, and while it took a backloaded deal for the Dolphins wideout t0 land that lofty per-year average, the NFC North pass catcher should be able to secure a $30MM-plus AAV without heavy backloading. The Vikings' preference to not have injury guarantees vest a year out may be an issue for Jefferson's camp, though the team made an exception for Cousins. That issue aside, we have not heard any major hiccups in these negotiations. If Jefferson is intent on breaking precedent and landing a monster deal ahead of his fourth season, however, some turbulence could emerge.
The 2020 CBA introduced fully guaranteed fifth-year options, and Jefferson is tied to a $19.74MM 2024 salary as a result. But the option's existence still restricts first-round picks, while later-round selections are frequently paid before Year 4. Last year featured the receiver standouts from the 2019 second and third rounds — A.J. Brown, Deebo Samuel, Terry McLaurin, D.K. Metcalf and Diontae Johnson — secure pre-Year 4 extensions. It will be interesting to see if Jefferson is forced to wait until his fifth offseason for his payout.
Follow @PFRumors