When attempting to replace slot cornerback K'Waun Williams this offseason, the 49ers decided to change their approach to the position a bit. While San Francisco has been home to some smaller nickelbacks in recent years (Williams was 5-foot-9, 180 pounds), the signing of former Falcons cornerback Isaiah Oliver represents a change of direction, according to David Lombardi of The Athletic.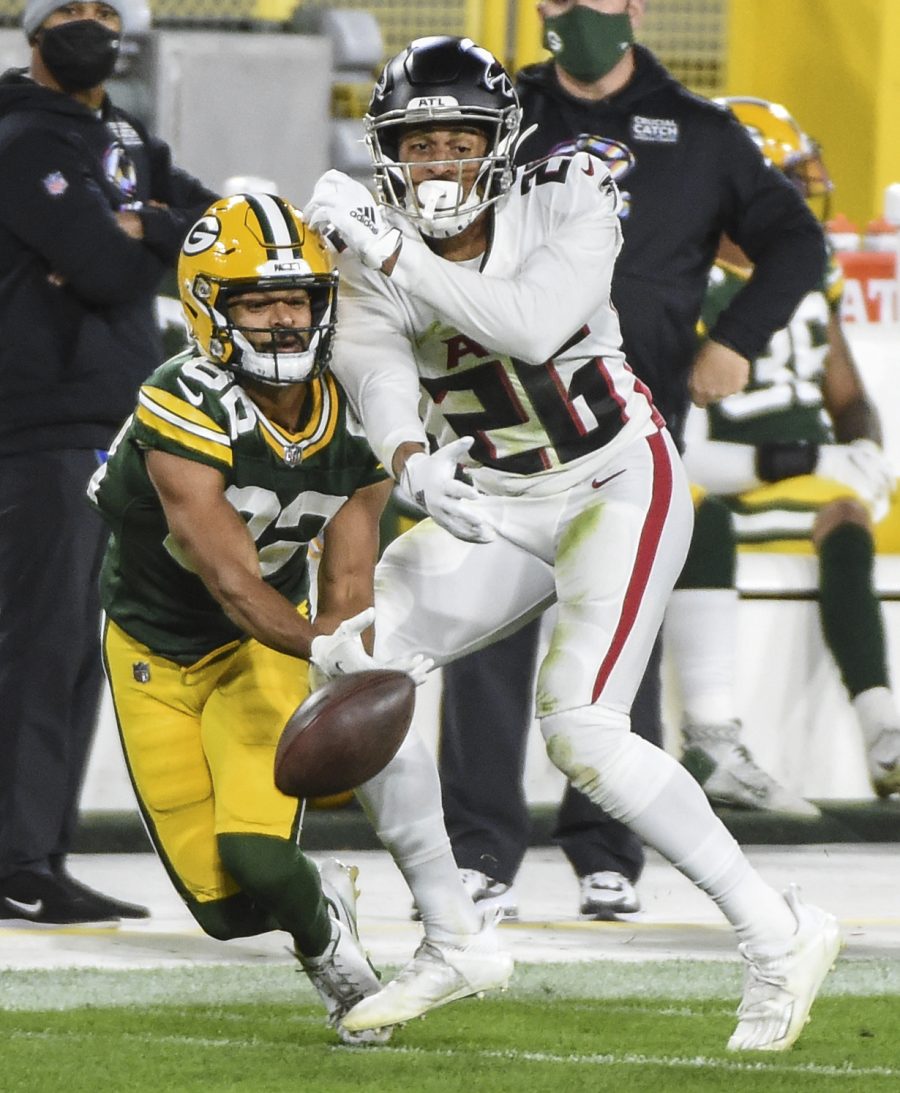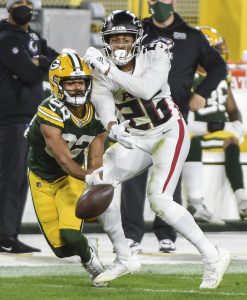 Oliver was a home run signing for the 49ers. After a torn ACL ended his 2021 season early, Oliver bounced back with the best season of his career, according to Pro Football Focus (subscription required). Oliver began his career as a perimeter corner out of Colorado. He performed admirably in a rotation as a rookie, but once he took over as a starter, he struggled to maintain a high level of play.
The Falcons decided to try him out as a slot cornerback in 2021 to try and turn his play around, and it seemed to be working until his major injury. Last year, he finally got a chance to establish himself in the slot and rewarded Atlanta's faith in him with a top-10 cornerback performance, according to PFF.
Not only are the 49ers getting a top-10 cornerback out of free agency, but they're also getting an upgrade in terms of size. At 6 feet, 210 pounds, Oliver holds a huge advantage in height and strength over Williams. This upgrade is a designed move in San Francisco's concerted efforts to keep up with evolving offenses.
According to Lombardi, "the average size of opposing inside receivers is increasing." It used to be that small, quick cornerbacks were a must to keep up with short, shifty slot receivers. Bigger receivers and the continuing involvement of receiving tight ends necessitate the initiative to get bigger without losing short-area quickness. Luckily for San Francisco, Oliver provides just that: an increase in size as well as agility to work inside and close to the line of scrimmage.
These days in the NFL, a player in the slot is being asked to cover quite a large range of jobs. The 49ers feel confident in Oliver's ability to get those jobs done in 2023.
Follow @PFRumors