Expectations are high for the Broncos offense heading into 2023, with head coach Sean Payton now at the helm. One of the key factors in the team's ability to rebound from a highly disappointing performance on that side of the ball last season is the way in which Payton's scheme will alter the workload of the unit's main contributors.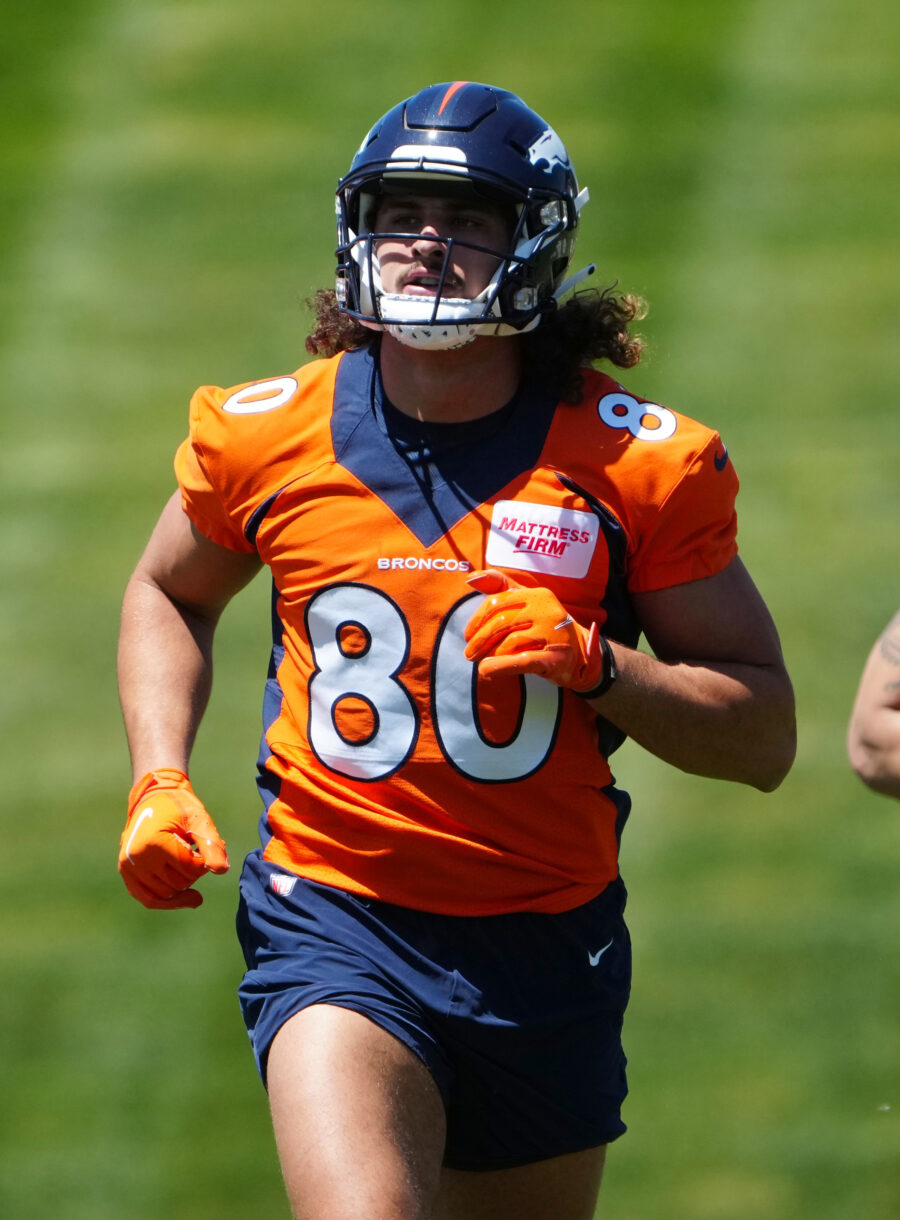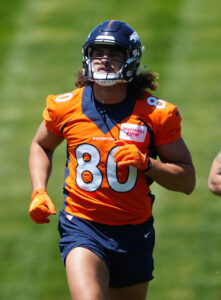 [RELATED: Reviewing Broncos' Offseason]
One of those is tight end Greg Dulcich, who came to the Miles High City last season after a productive final two seasons at UCLA. The third-rounder flashed potential with 33 receptions for 411 yards and a pair of touchdowns, but his rookie campaign was limited to 10 games due to a nagging hamstring issue.
In 2023, Dulcich could see not only an expanded workload but also a new job description. The 23-year-old was recently named by Payton as a candidate to play the 'joker' role, as detailed by Troy Renck of Denver7. That moniker is one which involves heavy usage in the passing game for a position which, in Dulcich's case, typically calls for considerable usage as a run blocker.
"The joker player for us is not a receiver," Payton elaborated, via ESPN's Jeff Legwold. "It's either a running back or a tight end with exceptional ball skills and then you can work matchups. We've had that at the running back spot, Reggie Bush was the joker, Darren Sproles and Alvin Kamara. Those were all unique players, not just in the running game, but they had passing game skill sets that allowed you to do multiple things, and I think Greg does too."
Dulcich's skillset is indeed built more on proficiency as a pass-catcher than strength in the run game, making him a logical candidate for the transition. Denver also has free agent signing Chris Manhertz, trade acquisition Adam Trautman and 2020 fourth-rounder Albert Okwuegbunam on the depth chart at the TE spot. That trio could be well-suited to provide the Broncos with capable play while attempting to maximize the potential Dulcich has as a Swiss Army knife type in Year 2. It will be interesting to watch how he is deployed in training camp and the preseason in advance of a campaign where the team will be under considerable scrutiny.
Follow @PFRumors