9:47pm: A text from Irsay to SI's Albert Breer reads, "We're not trading Jonathan… end of discussion. Not now and not in October!" That comes as little surprise given the lack of value the Colts would be able to find on a deal which would see the acquiring team only have one year of play from Taylor. On that point, ESPN's Jeff Darlington describes the potential trade market as being "minimal," with free agency looming for Taylor and a number of other big-name backs (Twitter link). With the value of the position being what it is, it is difficult to envision the 24-year-old finding a new team willing to make a long-term financial commitment.
7:24pm: Saturday has produced the latest development in the ongoing saga between the Colts and Jonathan Taylor. The All-Pro running back has formally requested a trade, as noted (on Twitter) by NFL Network's Ian Rapoport.
Taylor met face-to-face earlier today with owner Jim Irsay to discuss his situation. The former is entering the final year of his rookie contract, which has opened the door to the tension which has increased recently. Irsay made it clear earlier this week that no extension offer has been made yet, and that none will be made until after the 2023 season.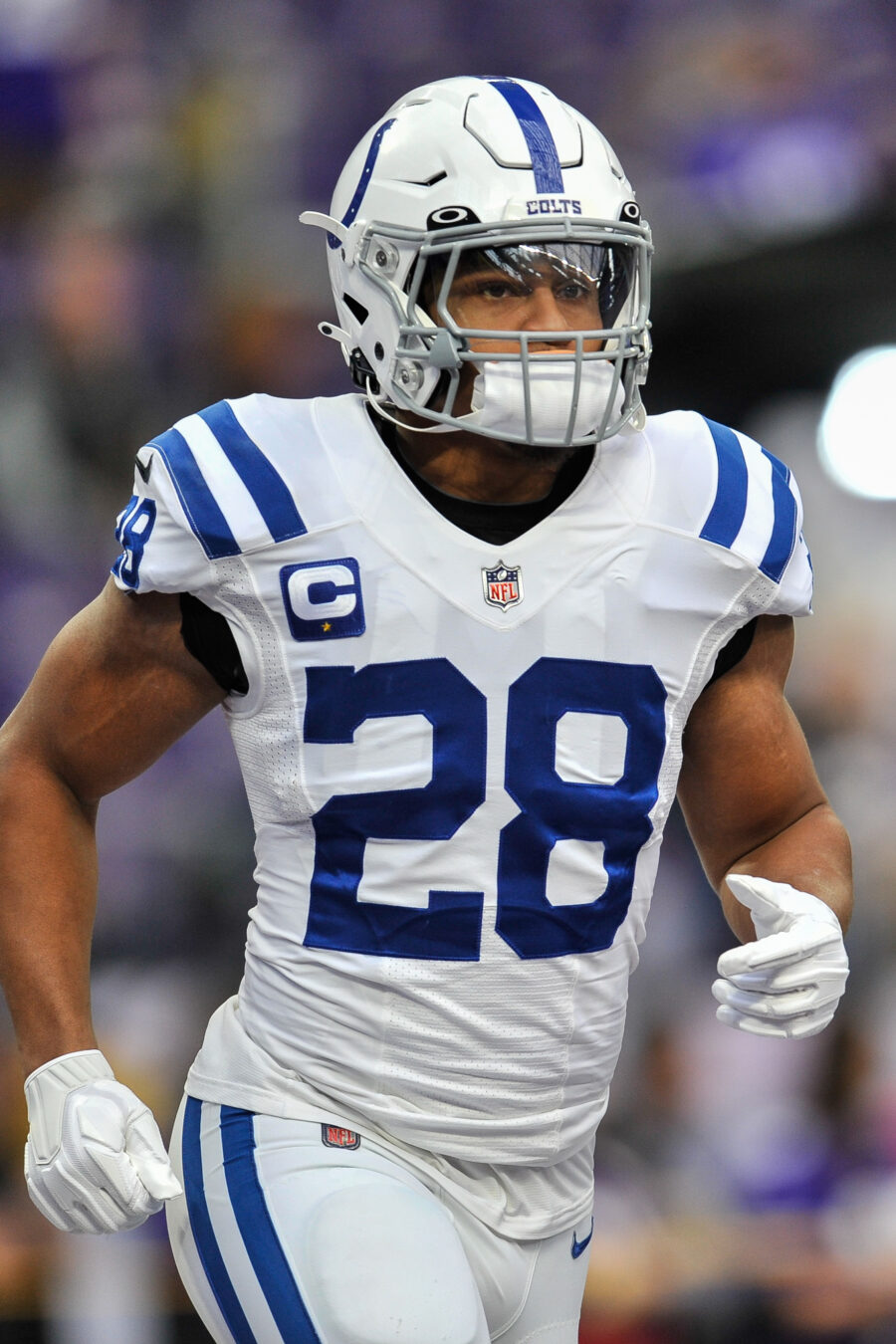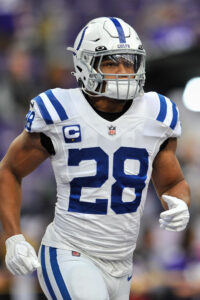 Providing further clarity on the matter, ESPN's Stephen Holder tweets that Taylor (who recently changed agents) actually asked to be moved "several days ago." The team's response, he adds, was not definitive in the affirmative or negative. That could add further to the drama which has been escalating, amidst a lack of interest on the team's part to commit long-term to its most high-profile offensive player and the wider financial realities which explain why that is the case.
Taylor had expressed a desire to remain in Indianapolis before contract talks hit a wall, and Irsay fanned the flames with public remarks about the nature of the running back market. They were not aimed specifically at Taylor, but they underscore the reality that running backs have not generated financial interest from teams in the way most other positions have. That fact has been a topic of conversation amongst key active players at the position.
An ankle injury limited Taylor to 11 games in 2022, a season in which the Colts' offense struggled mightily. He recorded a career-low 861 rushing yards (on an average of 4.5 per carry), a far cry from the previous year. The 24-year-old led the league in production on the ground (1,811 yards, 18 touchdowns) in 2021, which seemed to cement his status as a fixture in Indianapolis for years to come. He is currently on the PUP list — as Mike Chappell of Fox 59 tweets, Taylor failed his physical — and questions will be asked about his ability to return to pre-injury form this season.
Irsay has shown a willingness to invest early in serval key Colts players over the years, but the RB market has understandably influenced his stance with respect to Taylor. With teams around the league showing an aversion to signing backs to lucrative second deals, it will be interesting to see how much of a trade market develops for either a one-year rental or a club willing to part with draft and financial capital to acquire the Wisconsin alum. Irsay's latest remarks on the matter will no doubt add fuel to the fire in this situation.
"If I die tonight and Jonathan Taylor is out of the league, no one's gonna miss us," Irsay said when speaking to the media on Saturday (Twitter link via James Boyd of The Athletic). "The league goes on. We know that. The National Football [League] rolls on. It doesn't matter who comes and who goes, and it's a privilege to be a part of it."
Follow @PFRumors