Last night, a group of the NFL's veteran running backs got together on a Zoom call organized by Chargers rusher Austin Ekeler. There was a reportedly strong turnout of NFL-talent for a meeting that ultimately gained little ground. Mike Florio of NBC Sports was able to provide some details on what transpired during the meeting.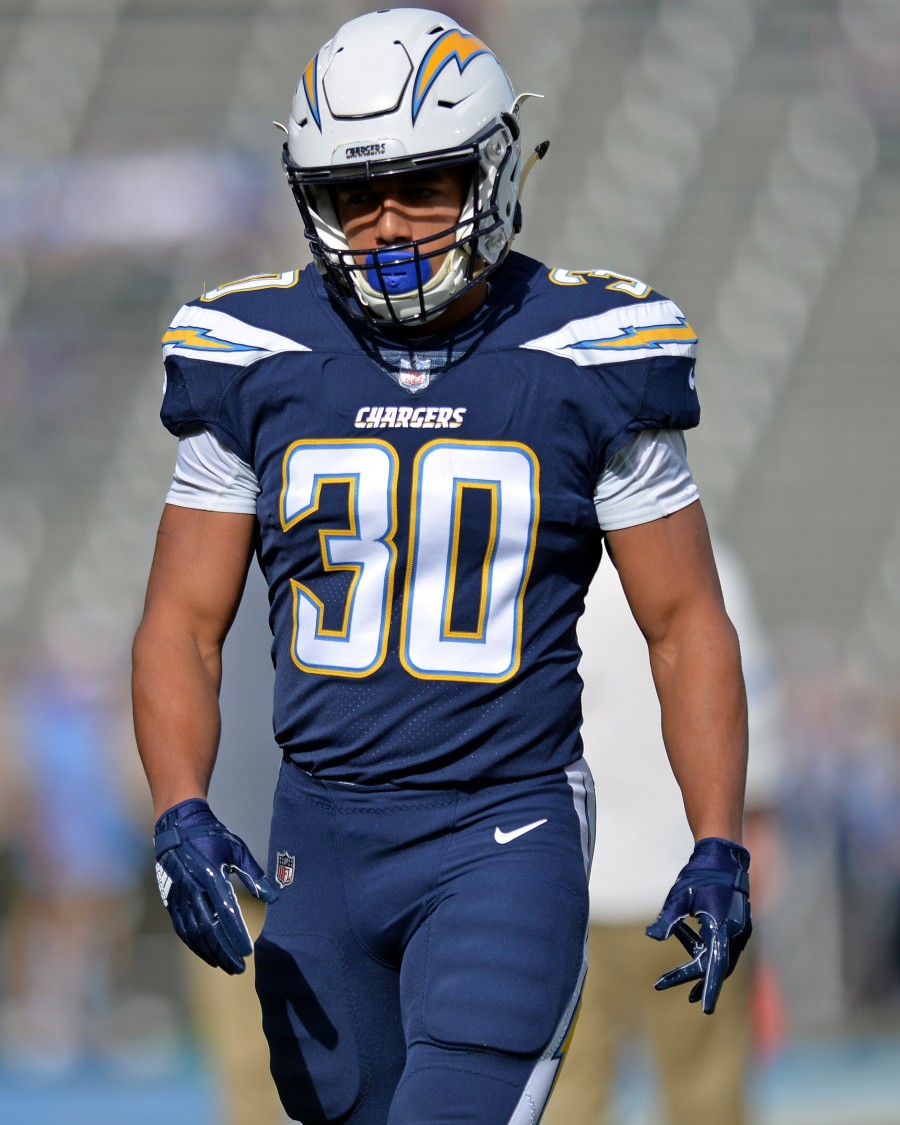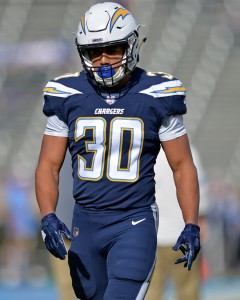 According to Florio, despite some of the league's best backs being in attendance, little progress was made towards a solution. The league's current collective bargaining agreement is in place through 2030, and it doesn't provide the running backs much leeway in their options. The NFL Players Association, which was not a part of the conversation last night, can't necessarily contribute much to the conversation as, due to the nature of a league with a salary cap, giving money to running backs necessitates that money be taken from other positions.
That didn't stop NFLPA president JC Tretter from suggesting in an interview that running backs could simply stage hold-ins by embellishing, exaggerating, or simply fabricating injuries. That suggestion was brought up on the call but quickly dismissed as it would feed "into the narrative that (running backs are) prone to injury." It would also provide backs further down the depth chart an opportunity to prove they're a better roster value than they're more "injury-prone" counterparts.
Other ideas that could help the group include the use of the league's Performance-Based Pay Pool to supplement running back income, shortening the position's track to a second contract, or making adjustments to the franchise tag formula. Performance-Based Pay would reward the league's top backs whose production exceeds their meager contracts. Shortening rookie contracts for running backs is a complicated solution that would likely require the NFLPA to negotiate on behalf of the running backs, which, again, can take away from other positions represented by the Association.
The franchise tag formula provides two possible solutions. The first would see the formula modified to simply increase the value of running back tags. The normal calculation would be increased to make tagging rushers a bit more costly of an option and force teams to explore second contracts with more dedication. The second solution is actually a bit of an extension on the first, suggesting a source for that increase. Currently, all offensive linemen's franchise tag amounts are based on the contracts of tackles (the highest earning members of their position group). For this reason, interior linemen often don't get tagged because they would be paid a tackle's rate. If the league were to break up the offensive line into three categories (tackles, guards, centers), the interior linemen would no longer be receiving tackle-money, providing some wiggle room for running backs.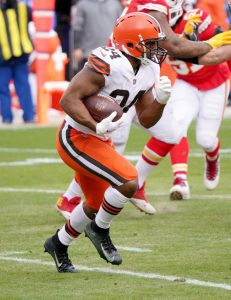 One of the players who attended the call was Browns running back Nick Chubb, who spoke to the media about the discussion, according to Jake Trotter of ESPN. Chubb confirmed that such elite athletes as Christian McCaffrey, Derrick Henry, and Saquon Barkley all attended and contributed to the conversation.
Chubb also elaborated on the feeling of being handcuffed in terms of what action can be taken. He expanded on a common complaint that running back is the only position whose production hurts them. If they go out and rush for 2,000 yards, instead of being rewarded, they are assumed to be worn down. Chubb is a year away from a contract year himself, but he fully recognizes that he could find himself in this situation during the next offseason.
Regardless, right now, without the help of the NFLPA, there isn't much for running backs to do. Some backs pointed out that their own agents have contributed to the problem (agents were not on the call). Often, agents will backload ridiculous numbers into a contract that inflate the annual average value (AAV) to amounts that a running back will never see.
Saints rusher Alvin Kamara's contract is a perfect example. With an AAV of $15MM, Kamara has only seen that much money in the first year of his deal, when he received a $15MM signing bonus. In 2021, he only received $2MM cash and, for the three subsequent years, he earned/will earn between $11MM and $11.80MM cash. These numbers are all so much lower than the AAV because, in the final year of the contract, Kamara is set to receive $25MM cash. The chances of Kamara reaching that final, big payout are extremely low, but that amount made what was really a $10MM per year contract much more palatable.
The running backs need to ensure that their agents are on the same page about whatever strategies they decide to implement. Florio wisely points out that, while teams are not allowed to collude in regard to negotiating strategies, players and their agents absolutely have the right to collaborate.
Follow @PFRumors