7:09pm: Although this reported deadline looms in less than 24 hours, the Miami Herald's Barry Jackson notes this should be considered a loose deadline. The actual trade deadline is Oct. 31. It would certainly be interesting to see how the Colts play this if they do not unload Taylor by Tuesday afternoon, but Jackson and ESPN's Adam Schefter note the AFC South team is operating methodically here. The Colts are not believed to be close to a trade.
12:10pm: Ian Rapoport of NFL.com said on the Pat McAfee Show that he expects a Taylor trade to be consummated (video link). He echoes Holder's report that there is at least one other team in the mix, though he cannot say for sure what team it is. Meanwhile, Outkick's Armando Salguero reports (via Jackson) that no team has of yet been willing to offer a first-round pick for Taylor.
10:06am: Plenty of attention is aimed at roster cuts during this time of year, but the Jonathan Taylor situation remains a key talking point as well. The former rushing champion's status as a member of the Colts is still in doubt ahead of the team-imposed deadline for a trade to be worked out.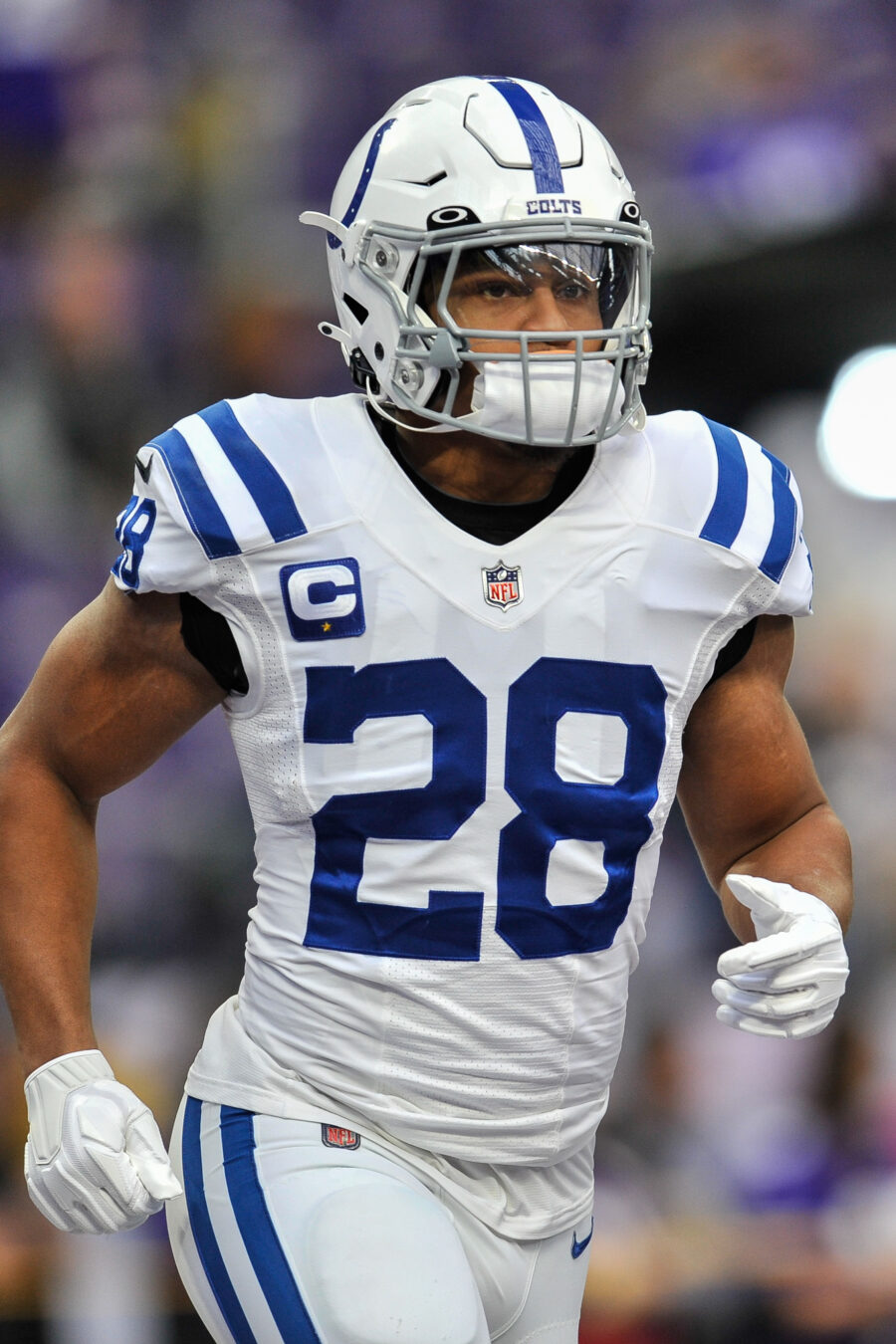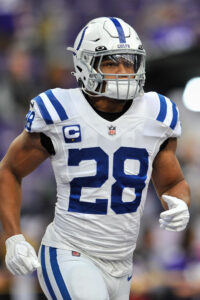 Indianapolis granted Taylor permission to seek out a trade partner one week ago, marking the latest point in his fractured relationship with the team which drafted him in 2020. Taylor has long been seeking a fresh start, but the Colts will understandably demand a high price to seriously consider a deal. They are believed to be seeking either a first-round pick or a package similar to what the 49ers paid for Christian McCaffrey last year.
The team most closely connected to a Taylor deal so far has been the Dolphins. Miami and Indianapolis have already engaged in trade talks, and ESPN's Stephen Holder notes that they continue to do so at this point. This situation could, as he adds, come right down to tomorrow afternoon's deadline for 53-man rosters to be finalized. The Dolphins are not alone in their pursuit of the 24-year-old, however.
Holder notes that a second team is in trade talks on Taylor, which could certainly boost the Colts' chances of seeing their asking price met. Multiple teams have long been thought to be willing to at least entertain trade negotiations, including the Bears and Broncos. It remains to be seen if those clubs have submitted an offer, but it comes as little surprise that the Dolphins appear to be a serious suitor.
Miami has been connected to numerous high-profile backs this offseason, including, most notably, Dalvin Cook. The Dolphins were close to working out a trade which would have sent the ex-Viking to his hometown team, but he instead wound up signing with the Jets. Like Cook, Taylor would comfortably move to the top of the team's RB depth chart if acquired; they currently roster returnees Jeff Wilson, Raheem Mostert, Myles Gaskin and Salvon Ahmed, along with third-round rookie Devon Achane.
Barry Jackson of the Miami Herald reports that the Dolphins have already proposed multiple trade packages with the Colts on a potential Taylor deal. None of them have produced an agreement as of yet, perhaps due to the upside on Indianapolis' part of stoking a bidding war between multiple interested parties. In any event, this storyline will remain one to watch closely over at least the next several hours.
Follow @PFRumors