Advancing this saga to another stage, the Colts have allowed Jonathan Taylor's camp to look for a trade partner. This comes weeks after Jim Irsay said the former rushing champion would not be traded.
Teams are looking into this situation. Multiple clubs have inquired about Taylor, Stephen Holder and Jeremy Fowler of ESPN.com report. Real interest has emerged, Ian Rapoport of NFL.com indicated (video link). The Colts want a first-round pick or a picks package that meets that value, though the team is seeking a slightly better haul than the one the Panthers received for Christian McCaffrey.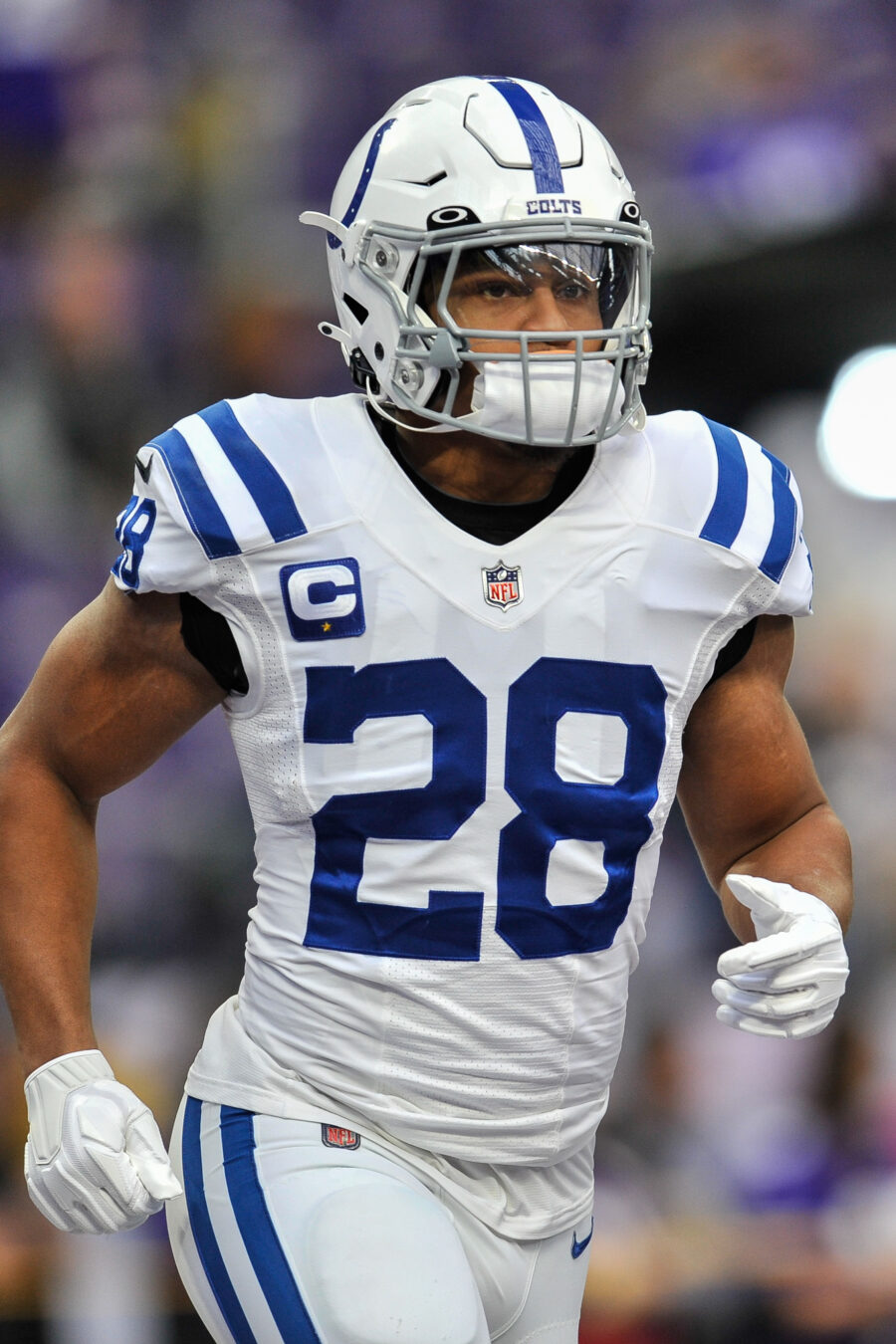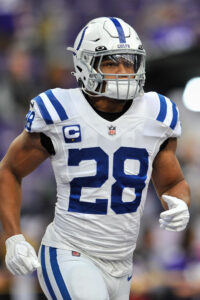 Carolina fetched 2023 second-, third- and fourth-round picks, along with a 2024 fifth, from the 49ers for the dual-threat dynamo. Early indications around the league do not point to the Colts doing that well, were they to trade Taylor. Of the AFC and NFC execs polled by SI.com's Albert Breer, none said Taylor will bring back more than a single Day 2 pick. Some believe a second-rounder is possible; others lowered expectations to a third-rounder as the deal's centerpiece. Fowler noted another exec suggested a Day 2 pick would be in play. No RB has fetched a first-round pick since the Colts acquired Trent Richardson from the Browns in 2013; McCaffrey is the only back to land a second-rounder in that span.
If the Colts' early stance is to be believed, they would likely hold onto their fourth-year back if these were the best offers to emerge. McCaffrey (four 600-plus-yard receiving seasons, with two years north of 800 yards) is a more versatile back than Taylor, though the latter is three years younger — at 24 — and has a less notable injury history. Last year's ankle trouble marked Taylor's first known injury as a pro or during his Wisconsin tenure. But the problem is either still lingering or Taylor is using this as leverage to avoid returning to practice amid this standoff.
The prospect of another team giving Taylor a big-ticket extension has slowed interest. No team has authorized even a $10MM-per-year RB deal since the Browns extended Nick Chubb (three years, $36.6MM) in July 2021. And this year has obviously brought a difficult series of events for the position, with Taylor voicing his frustration about the offseason developments. Upon returning to the Colts' facility as a non-camp participant, Taylor's attitude has changed. He has also twice left the facility — once due to his ankle injury and later due to a personal matter — since the team placed him on the active/PUP list.
The Colts have until August 29, when 53-man rosters must be set, to make a call on Taylor's status. If Indianapolis leaves Taylor on the PUP list, he transfers to the reserve/PUP and must miss the season's first four games. The Colts can move Taylor to their 53-man unit, going week to week with their disgruntled back. That would require the team to give Taylor an injury designation each week in practice. From a player's perspective, Jalen Ramsey provided a blueprint for this route in 2019. Seeking a trade, the Jaguars cornerback did not practice fully due to myriad reasons, two of them being back issues and the birth of his daughter. Upon being traded to the Rams, the All-Pro cornerback returned to the field.
After Irsay criticized running backs for holding Zoom meetings about their situation, he met one-on-one with Taylor and made other comments that did not help this situation. When asked about Taylor on Monday night, the longtime Colts owner said GM Chris Ballard will "work hard to calm the waters."
The Dolphins, who have inquired about multiple backs via trade this year, are believed to be interested. Even after cutting Ezekiel Elliott and not replacing him, the Cowboys are not. Jerry Jones said (via the Fort Worth Star-Telgram's Clarence Hill) he is "very comfortable" with Dallas' Tony Pollard backups.
Follow @PFRumors