A regular topic early in the offseason, the prospect of a Justin Jefferson extension before his fourth season lost steam this summer. T.J. Hockenson, who is going into a contract year, appears to be staging a hold-in. But the Vikings have not given up on extending their best player early.
Via the fifth-year option, the Vikings have Jefferson signed through 2024. Since teams became eligible to sign their 2011 first-round picks, during the 2014 offseason, no franchise has given a first-round wide receiver an extension with two years of control remaining. This is the 10th offseason since fifth-year options became an annual transaction, but the Vikings have seen Jefferson soar to unprecedented heights over his first three years and look to still be considering an exception to this rule.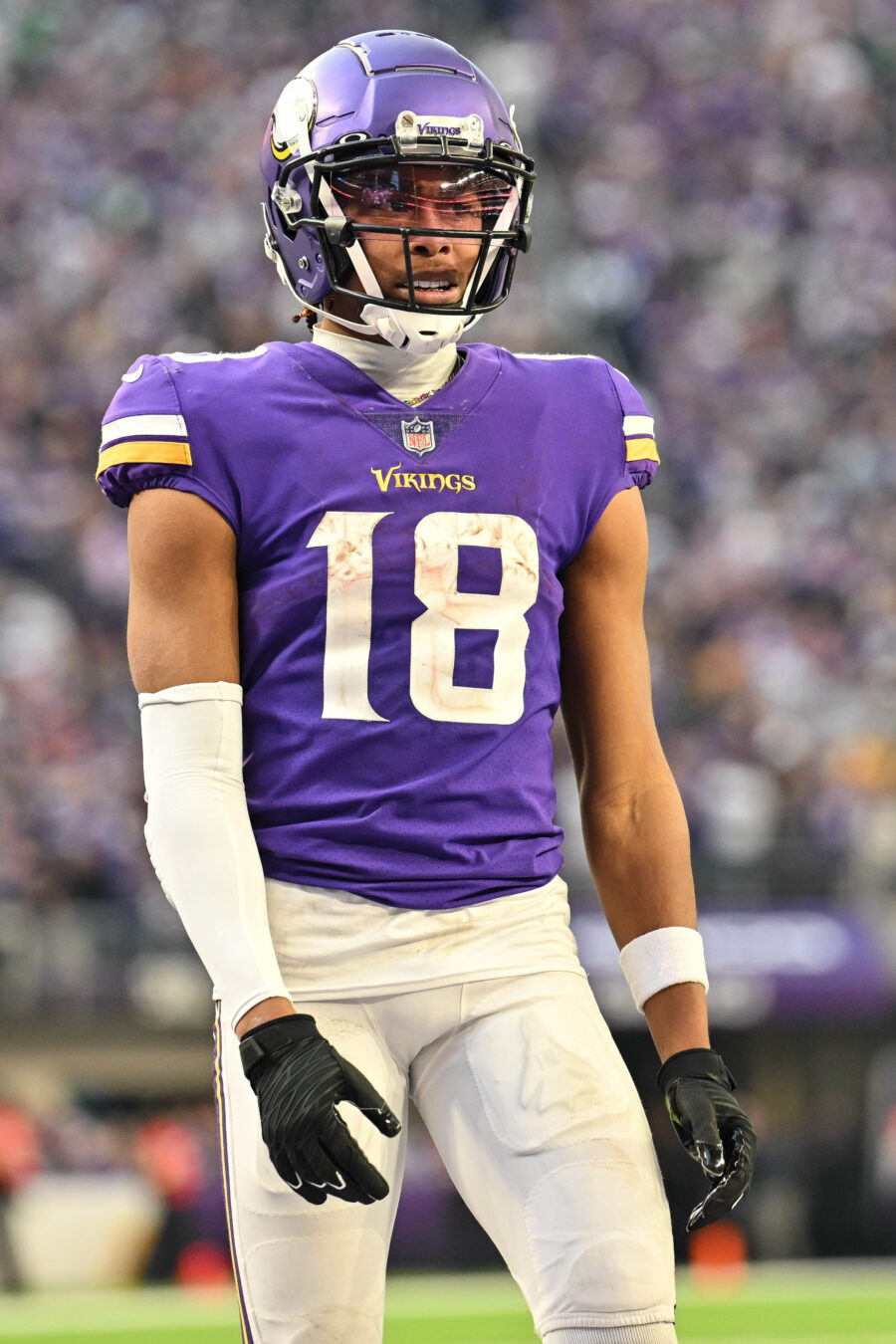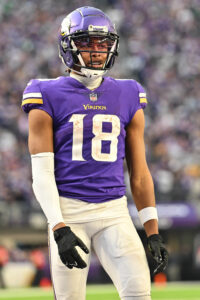 The NFL's all-time leader (by a wide margin) in receiving yards through three seasons, Jefferson became extension-eligible in January. Preliminary talks occurred earlier this year, but a June report indicated the Vikings may be more keen on hammering out a record-setting Jefferson re-up in 2024. But SI.com's Albert Breer notes the Vikings are indeed aiming to have a Jefferson extension in place before Week 1.
This is quite the complex stretch for the Vikes, who have Hockenson angling to become the NFL's highest-paid tight end. Jefferson will undoubtedly become the league's highest-paid receiver when he signs his second contract, but will Minnesota complete both of these deals within the next two weeks? Hockenson is going into his fifth-year option season and is far from the NFL's best tight end. Jefferson, 24, has a clear claim to being the best player at his position.
After some cost cuts and trades this offseason, the Vikings sit at $10.8MM in cap space. Unlike some other players with contract issues this year, Jefferson did not skip minicamp or stage a hold-in. It will be interesting to see if an increased sense of urgency forms here, with the All-Pro wideout 13 days from playing on a $2.4MM base salary. The Vikings have the option of stringing this out, via the fifth-year option and a 2025 franchise tag, but the organization appears interested in making a last-ditch effort to wrap this up soon.
Tyreek Hill's $30MM-per-year contract has represented the wideout ceiling since March 2022, but an inflated final year of the Dolphins star's contract was necessary to drag the AAV to that $30MM place. Jefferson will likely not need a backloaded deal to inflate the AAV, and given the cap being back on the rise and a four-year age gap existing between Jefferson and Hill, the fourth-year Viking can argue for a push toward $35MM per year. Jefferson dropping another monster season will only increase his price, with the cap expected to move toward or beyond $250MM in 2024.
Follow @PFRumors