The Vikings rode another dominant Justin Jefferson season to one of the most improbable 13-win showings in NFL history. After going 13-4 with a negative point differential, Minnesota completed a bit of a retooling effort. Some Mike Zimmer-era mainstays and standouts who helped Kevin O'Connell's first team are gone. As the NFC North enters a new chapter, the post-Aaron Rodgers years, its defending champion will have some key producers to replace.
Trades:
Not a cornerstone contributor, but Smith used Minnesota to bounce back after a quiet end to his Green Bay tenure. Smith, 30, finished last season with his third double-digit sack year, teaming with Danielle Hunter to form an imposing edge duo. Last season marked the Vikings' first year with two 10-plus-sack performances since Kevin Williams and Lance Johnstone completed the feat in 2004. Although the Vikings employed Jared Allen and the Hunter-Everson Griffen tandem, Hunter and Smith produced a memorable season.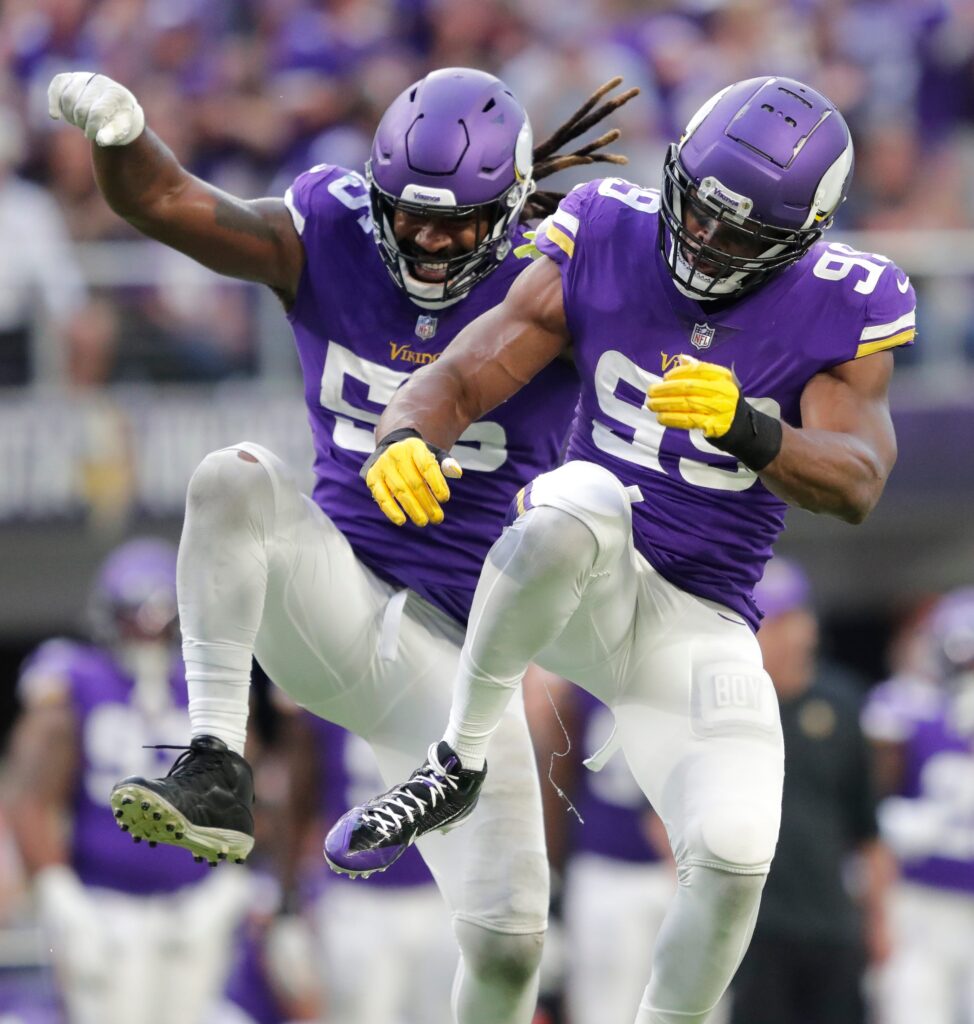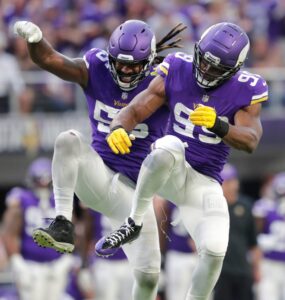 This accomplishment did not help the Vikings' defense much; Ed Donatell's unit went 27th-28th-31st in DVOA, total defense and points allowed. New DC Brian Flores will coach Marcus Davenport, but as the Vikings went through with that addition, they dealt with a Smith issue. In a strange development, the former Packers standout bid farewell to the Vikes despite not having been released. Smith bizarrely sold his house, expecting the Vikings to shed his three-year, $42MM deal. The Davenport addition did make it seem likely the Vikes would move Smith, but the latter's goodbye message came before the ex-Saints first-rounder committed.
Smith then joined Cook in limbo for months. Unlike Cook, however, the Vikes found a taker for Smith's contract. Minnesota picked up two fifths for a ninth-year veteran, capitalizing — to a degree, at least — on the Browns' interest in finding a better Myles Garrett wingman. Smith finished with 10 sacks and 24 QB hits, playing 16 games. Though, the veteran edge defender later said he would probably have rested a bit more were it not for gameday roster bonuses. The former Ravens draftee described wanting out to reach free agency, due to the Vikings only guaranteeing Year 1 of his pact. The Browns reworked Smith's deal to make him a 2024 UFA.
Free agency additions: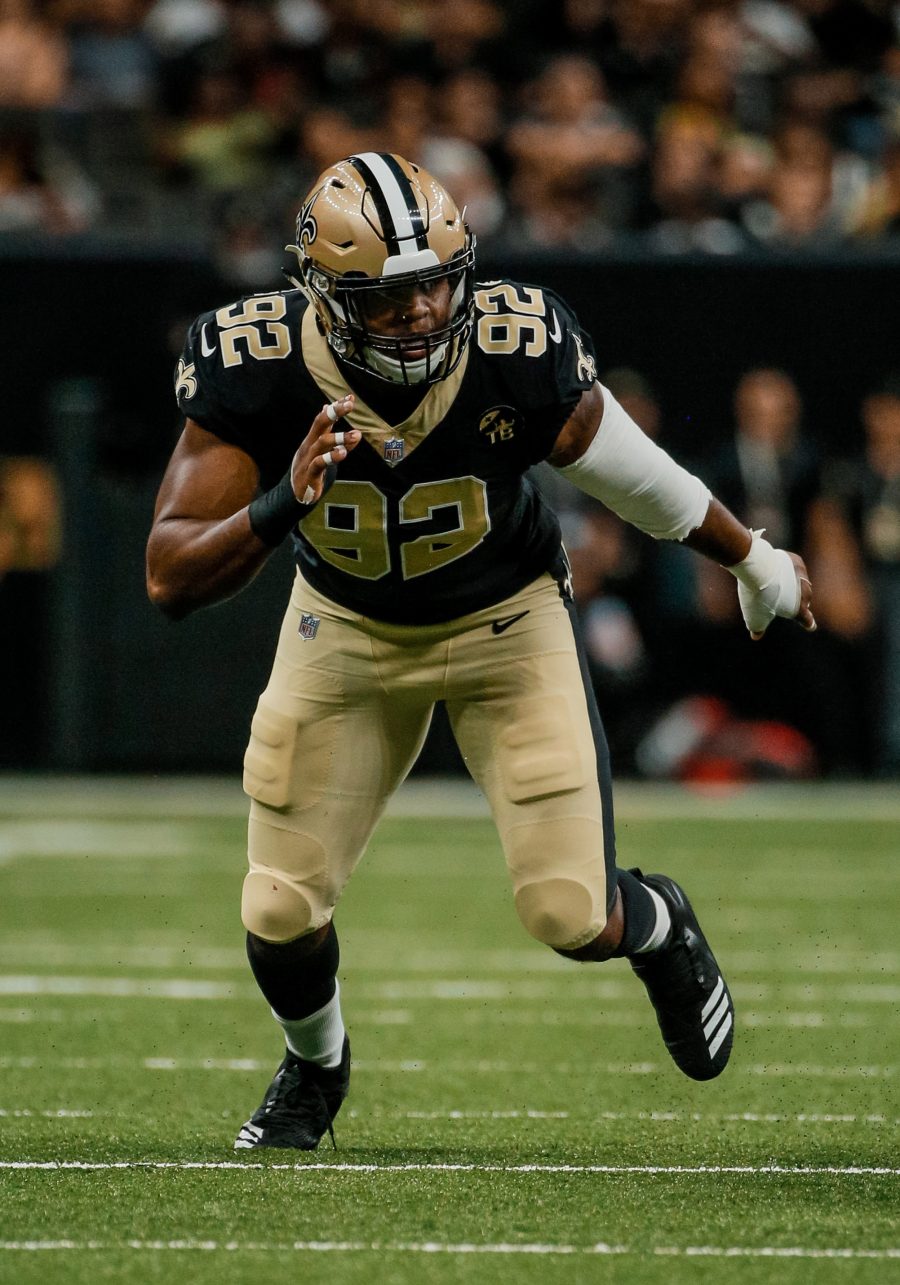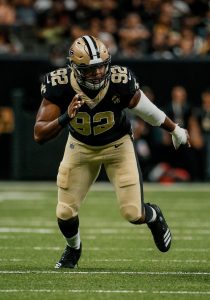 Staying on the edge-rushing subject, the Vikings outmuscled the Falcons for Davenport. Rather than reunite with former position coach Ryan Nielsen, Atlanta's new DC, Davenport will bet on himself in Minnesota. Davenport is a classic "prove it" player. He alternated solid seasons in New Orleans but ended with a down campaign, registering a half-sack in 15 games. In his past two odd years, however, the former first-round pick combined for 15 sacks and six forced fumbles. The Vikings will bet on Davenport, 27 next month, displaying that form. His next contract will hinge on his Minneapolis bounce-back effort.
The Cardinals said goodbye to Patrick Peterson in 2021, and they lost J.J. Watt for much of that season. Vance Joseph's defense still finished sixth in DVOA, helping a Cards team that had also lost DeAndre Hopkins reach the playoffs. Murphy resided as a central reason Arizona could withstand all that. The Cardinals deployed the 2019 second-round pick as a versatile piece, with Joseph using the Broncos' Chris Harris playbook by shifting Murphy between the boundary and the slot.
Last season, Murphy established career-high marks in yards per target (6.0) and completion percentage allowed as the closest defender (63.8), though his passer rating-against figure (103.1) spiked from 2021. Nevertheless, he is set to replace Peterson once again. But Flores will not use Murphy, 25, as a true outside corner. Instead, the Vikings will deploy the Harris plan, with Murphy shifting inside in nickel packages (so, a lot of slot work). It was somewhat surprising to see Murphy available for less than $10MM per year, though that is congruent with the struggle Harris, Kenny Moore and other slot stalwarts have encountered since the position became a regular role. Murphy playing well in Minnesota can help raise this position's ceiling, particularly since perimeter work will be on his docket as well.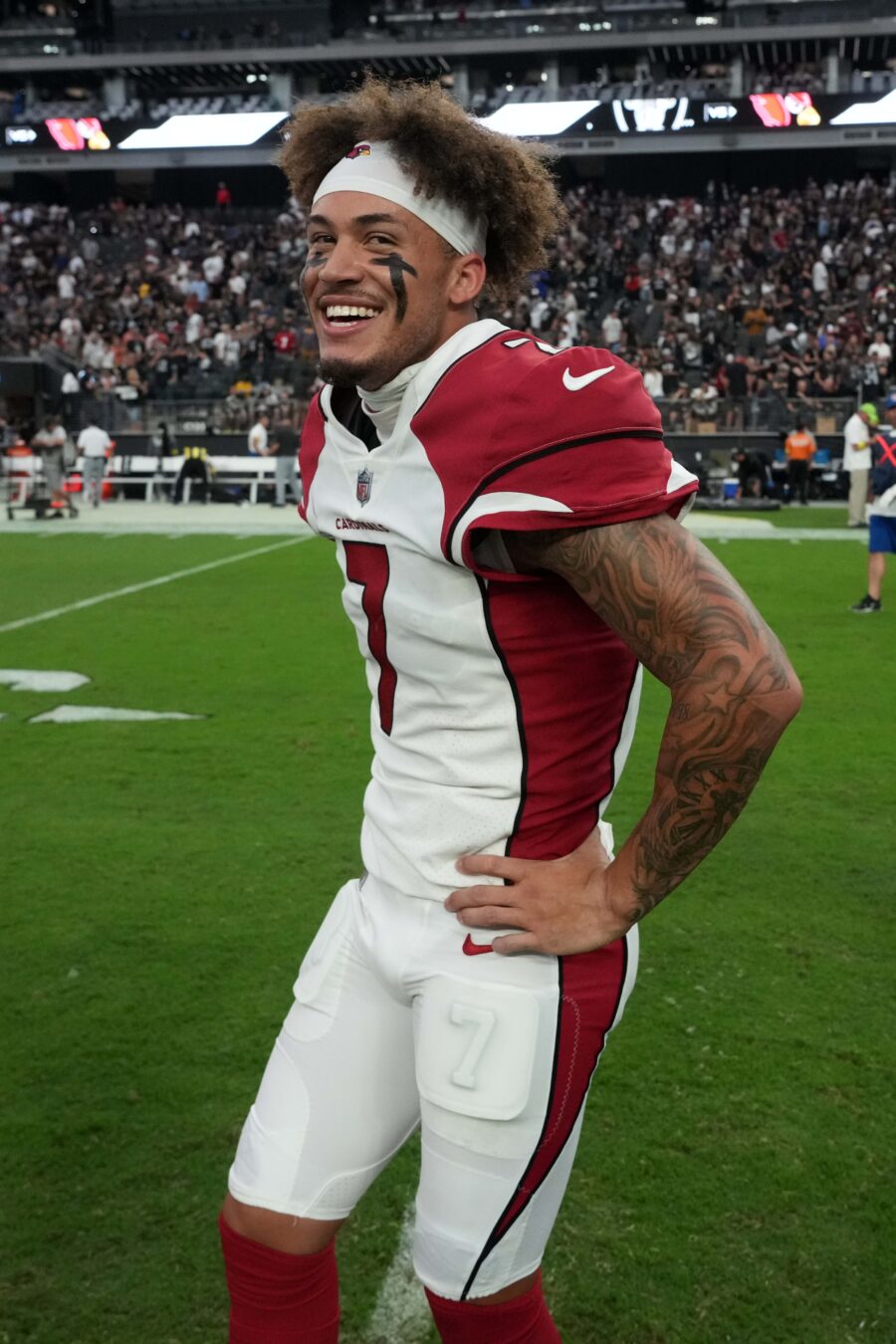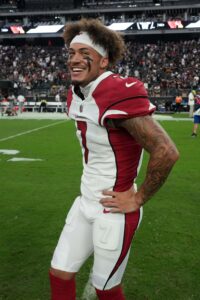 Although Lowry is changing NFC North addresses, the Vikings still appear light on investments up front. They still have Harrison Phillips on a three-year, $19.5MM deal agreed to in 2022, but only one high draft choice is here. And Ross Blacklock is no lock (pun intended, I suppose) to make the 53-man roster. No other first- or second-round choices — or even a $7MM-per-year player — is part of the Vikes' D-line.
Lowry started in six of his seven Packers seasons, displaying elite durability and occasional pass-rushing production. Prior to suffering a Christmas Day calf injury that ended his season two games early, Lowry had played 101 straight games. He finished with five sacks and four pass batdowns in 2021 but did so alongside Kenny Clark. No comparable disruptor is in place in Minnesota.
To go with receiving tight end T.J. Hockenson, the Vikes added Oliver. The latter's run-blocking prowess brought a market. Pro Football Focus rated Oliver, 26, as the NFL's second-best run-blocking tight end last season — behind only teammate Isaiah Likely. Oliver rated as an effective pass protector as well. The former Jaguars third-round pick will play alongside a group of homegrown offensive linemen, giving Kirk Cousins, Alexander Mattison and Co. some help.
Re-signings: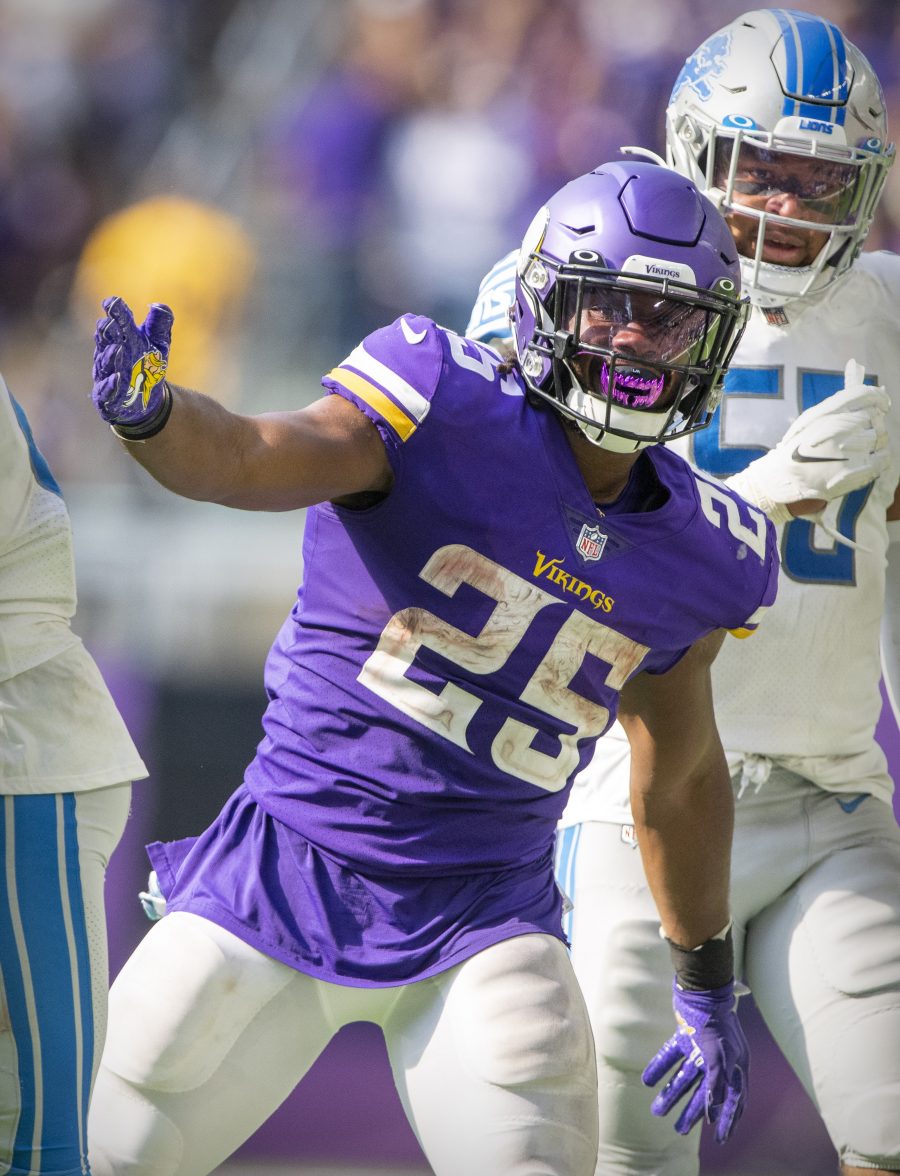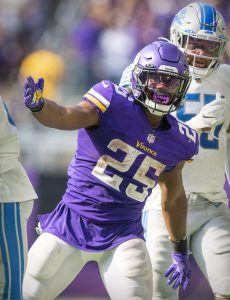 One of the NFL's better-known RB2s of recent years, Mattison had eyed a Minnesota exit. With Dalvin Cook signed through 2025, the four-year backup came up in trade rumors before his contract year. The former third-round pick then said he did not expect to re-sign with the Vikings, but Minnesota's offseason plan represented one of the grim developments this year brought for running backs. The Vikings did pursue David Montgomery, who landed a $6MM-per-year Lions pact. But they saved money by keeping Mattison. After Mattison backed up Cook throughout his rookie contract, Minnesota was willing to move forward with a slightly less skilled player at a fraction of the cost.
While Mattison's AAV and guarantee do not move the needle, the contract being nearly entirely guaranteed did point to the early-March Cook trade rumors needing to be taken seriously. (Reachable incentives maxing out at $1MM are also available.) Calculating they could generate similar production from Mattison at $3.5MM per year than Cook at $12.6MM AAV, the Vikings effectively encapsulated most teams' view of running backs in 2023.
Mattison provided quality off-the-bench work in relief of Cook, clearing 90 rushing yards in four of his six career starts. At 25 and having only 474 career touches on his resume, Mattison will have a chance to extend his prime longer than Cook will. The six-year starter is 28 and enters his first Jets season with 1,503 career touches, getting there despite entering the NFL just two years ahead of Mattison. Although the Vikings hosted Kareem Hunt, they look to view Mattison as a three-down player.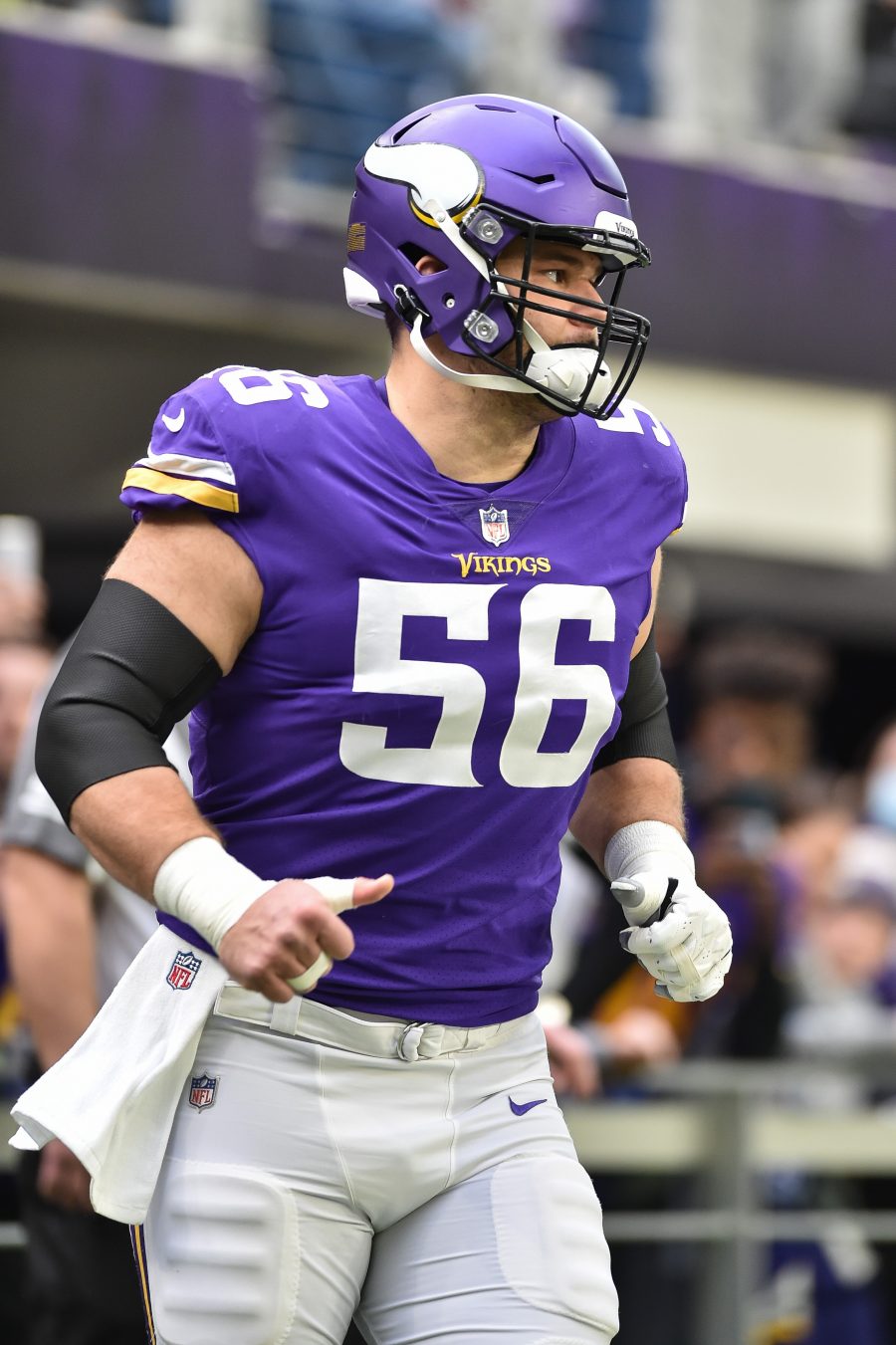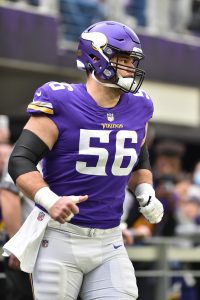 Multiple guards signed eight-figure-per-year deals in free agency, but the center market did not take off. As a result, several teams were able to bring back their starters. The Vikings joined the 49ers (Jake Brendel), Browns (Ethan Pocic), Panthers (Bradley Bozeman) and Jets (Connor McGovern) in re-signing a starting center. None of this quartet received more than $6MM per year, with a middle class forming at a position that still only has six active $10MM-plus AAV contracts.
PFF rated Bradbury 11th among centers last season, marking a noticeable step forward. Though, Dexter Lawrence certainly won his matchup with Bradbury in January. Although a "prove it" year could have been justified, the Vikings have Bradbury signed for three seasons — at a reasonable rate — with no guarantees beyond 2023. In keeping Bradbury, the Vikings retained their core of early-round O-linemen. For a second straight season, Minnesota will start five homegrown first- or second-round picks up front. Only New Orleans can match that setup.
Dalton Risner, a four-year Broncos guard starter, also visited the Vikings. But he remains unsigned. Schlottmann, an ex-Risner teammate, and Udoh are back in place as second-stringers. Udoh started at right guard throughout the 2021 season but returned to a bench role after the Ed Ingram draft choice. The veteran finished the season as Brian O'Neill's right tackle replacement. Schlottmann replaced Bradbury after the aggravated a back injury in a December car accident. O'Neill and Bradbury are healthy going into this season.
Notable losses:
Minnesota's departures overshadow the arrivals, helping lead to Detroit's status as the NFC North betting favorite. Kendricks started for each of the Zimmer-era playoff teams, rising to the All-Pro level. Thielen turned from Division II alum to rookie-camp pickup to capping his Vikings career in the top four in receptions, yards and receiving TDs. Cook passed Chuck Foreman for Vikings rushing yardage last season. This trio joined Hunter, Harrison Smith and others in helping the Vikings create a steady contender without quarterback stability. That is not exactly common in the NFL, though it was Minnesota's M.O. for a while.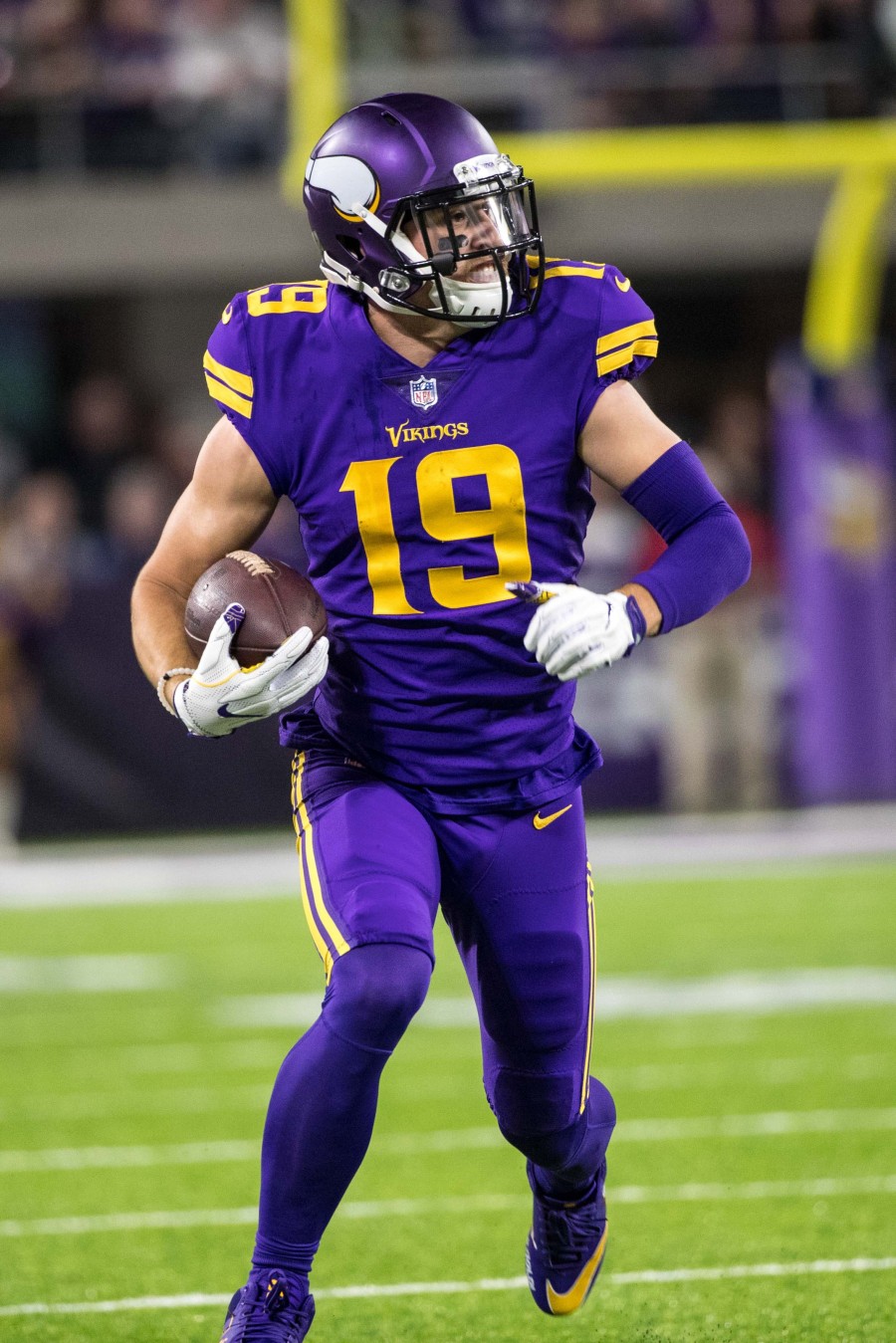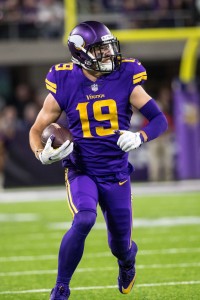 Although Stefon Diggs eventually surpassed Thielen, the Minnesota native stood as the Vikings' No. 1 wideout for an extended stretch. After a 967-yard breakout 2016 season with Sam Bradford at the controls, Thielen provided vital support during Case Keenum's 2017 outlier year and then added a second 1,200-plus-yard slate in Cousins' debut. Only Cris Carter and Randy Moss eclipse Thielen for career Vikings catches and touchdowns. The 33-year-old target, who had voiced a preference to stay in his home state, caught 30 TD passes during Jefferson's career.
With a landmark Jefferson contract coming this year or next, the Vikings have cleared the decks by cutting Thielen and Cook. K.J. Osborn (650 yards) approached Thielen's total last year. With Osborn likely auditioning for a 2024 free agency deal, Jordan Addison is positioned to take the baton from Thielen as Jefferson's long-term sidekick.
With neither Thielen nor Kendricks designated as a post-June 1 cut, the Vikings saved $15.9MM combined. Kendricks, 30, agreed to a five-year, $50MM extension in April 2018. In the top 10 among starts by a Vikings linebacker, Kendricks excelled for Minnesota's 2010s playoff-bound teams, peaking with a 2019 first-team All-Pro nod. PFF graded the durable defender as a top-three off-ball 'backer in 2019 and 2020 but charted a decline over the past two seasons. The Chargers will bet on the 113-game starter still having some good years left, while the Vikings are set to plug 2022 third-rounder Brian Asamoah into Kendricks' place alongside Jordan Hicks. Asamoah played 119 defensive snaps as a rookie. Like running back and (for now) wide receiver, the Vikes no longer have an eight-figure-per-year deal on their books at linebacker.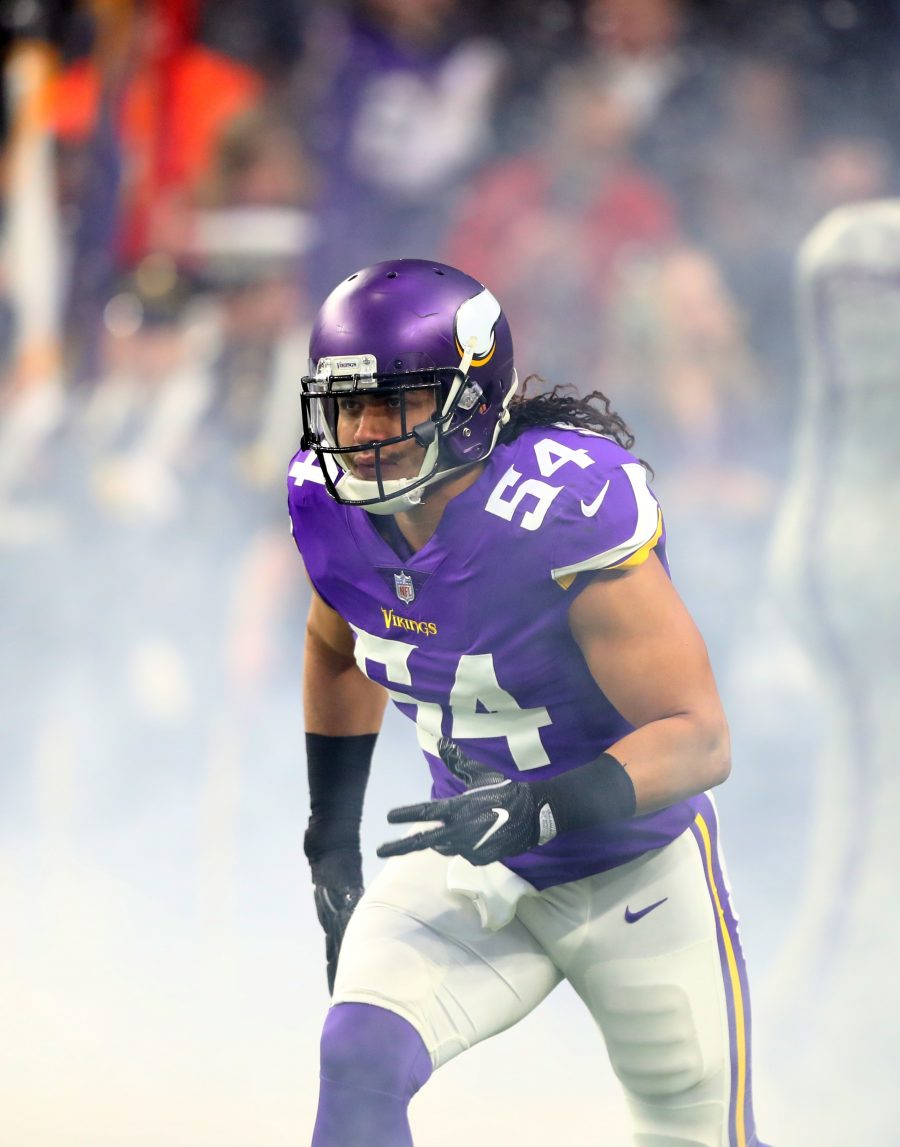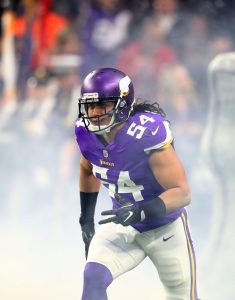 GM Kwesi Adofo-Mensah did not make many changes to the Zimmer-Rick Spielman blueprint in 2022, and while it resulted in a 13-4 season, the Vikings went 11-0 in one-score games (before losing a one-score game in the playoffs). This offseason did not dispel notions the new Vikings regime viewed last season as somewhat fluky. Regardless of how the Vikings landed here, they are replacing a number of talented defenders.
Peterson, 33, revitalized his career in Minnesota. The Vikings may well have been P2's vehicle to cement his Hall of Fame case. The former Cardinals star bounced back after his PED suspension provided a line of demarcation in his Arizona career. Peterson picked off five passes — including the clincher against Buffalo that tilted the AFC playoff picture — played a full season and graded as a top-12 PFF corner. The acclaimed boundary defender had said he wanted to stay in Minnesota but ended up in Pittsburgh for two years and $14MM ($5.85MM guaranteed).
Peterson's staying power aside, the Vikings struggled against the pass and scrapped their cornerback setup by cutting their other perimeter starter (Dantzler, who has been a transaction-wire regular in 2023) and let their slot defender (Sullivan) walk.
Adofo-Mensah identified Tomlinson as a retention target, but his Cleveland signing created $7MM in dead money due to the void years on his contract. While Davenport is replacing Smith and Murphy is again filling a Peterson role, the Vikings did not add a true replacement for Tomlinson. D-line stands to be a Minnesota 2024 need.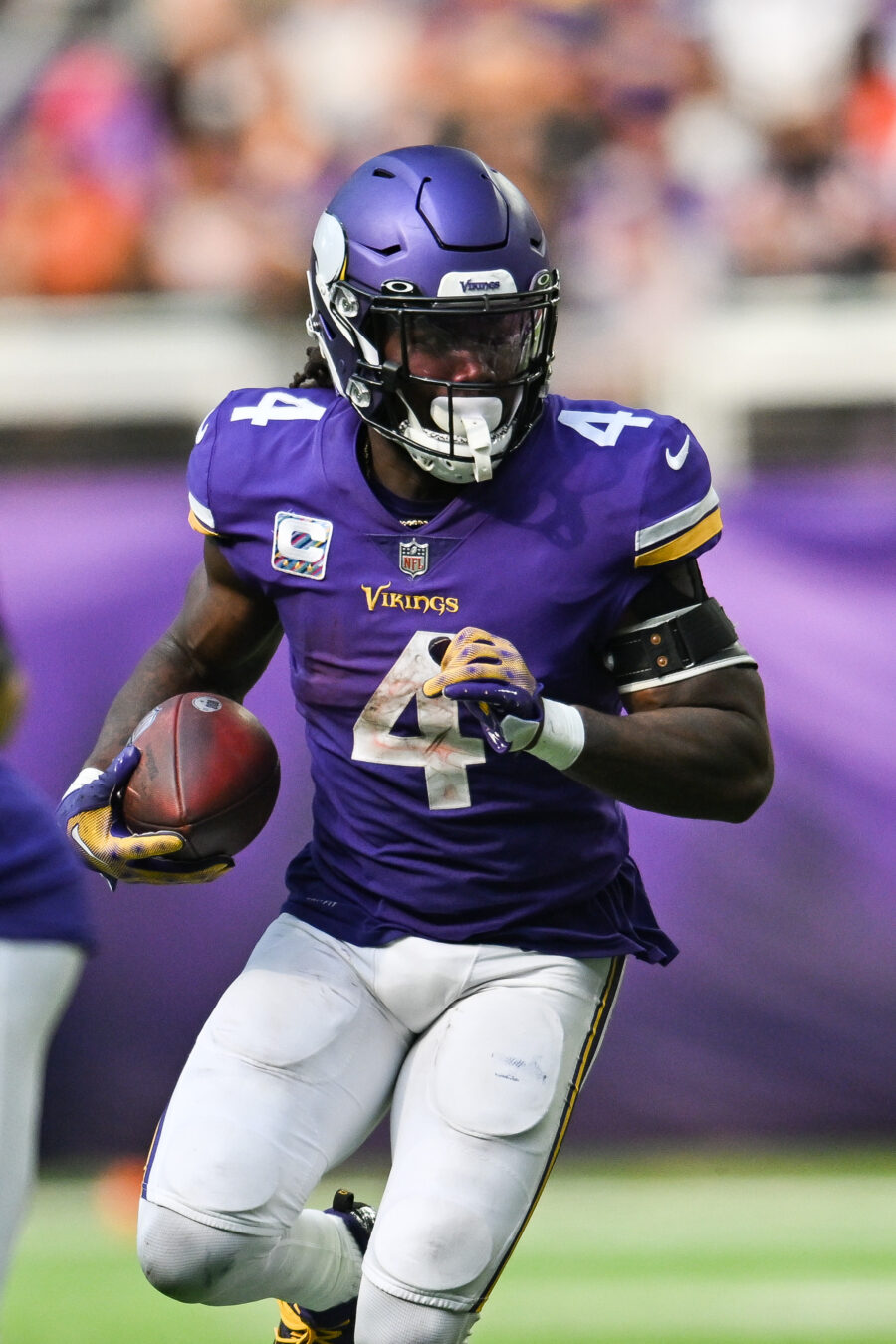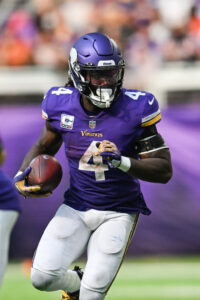 Each 2017 draftees, Cook and Aaron Jones signed similar contracts. The Packers started the tidal wave that crested against running backs this year, giving Jones a $5MM pay cut. While Green Bay handed Jones more in 2023 guarantees and still have his through-2024 pay at $23MM, the NFL reacted swiftly — leading to a buyer's free agent market, the franchise tag deadline coming and going with no extensions, state of the union-themed Zoom meetings and the Jonathan Taylor mess. Cook and Ezekiel Elliott landed in this minefield, though the Cowboys had both an obvious successor and a clearer reason to move on.
The only active NFLer to top 1,100 rushing yards in four straight seasons, Cook dangled in trade limbo for several weeks. The Vikings did not offer their six-year starter a specific pay cut, and Dolphins interest — Miami's first such crush in an RB-obsessed offseason — did not lead to a swap. Cook, 28, had shown better 2020s form than Elliott, and of the five running backs who signed deals between $12MM and $12.6MM per year from 2020-21, only Cook received his walking papers this offseason. Jones and Joe Mixon accepted pay cuts, Mixon's far steeper, while the Browns and Titans did not touch Nick Chubb or Derrick Henry's respective deals.
It will be interesting to see if Mattison comes particularly close to a Cook-level season. D'Onta Foreman's past two years, effectively replacing Henry and then Christian McCaffrey, showed the slimmer gap between top-shelf RBs and the position's working class. Cook ranked in the bottom third in Next Gen Stats' rushing yards over expected metric and will enter 2023 with the seventh-most touches among active backs (1,503). That said, the Vikings' third all-time leading rusher figures to play a big role in the AFC East race. It is noteworthy Minnesota skipped the pay-cut step, moving straight to Mattison, after O'Connell voiced support for retaining him. Cook's Jets deal did save the Vikings $2MM via offset language, bumping the total in savings to $11MM.
Extensions and restructures:
Although the Buccaneers gave Baker Mayfield a one-year "prove it" deal, Cousins now joins Ryan Tannehill as the only long-term QB starters entering a walk year. Cousins' durability continuing this season will make him the longest-tenured Vikings QB1 since Tommy Kramer in the 1980s, but the current starter's Twin Cities future is cloudy.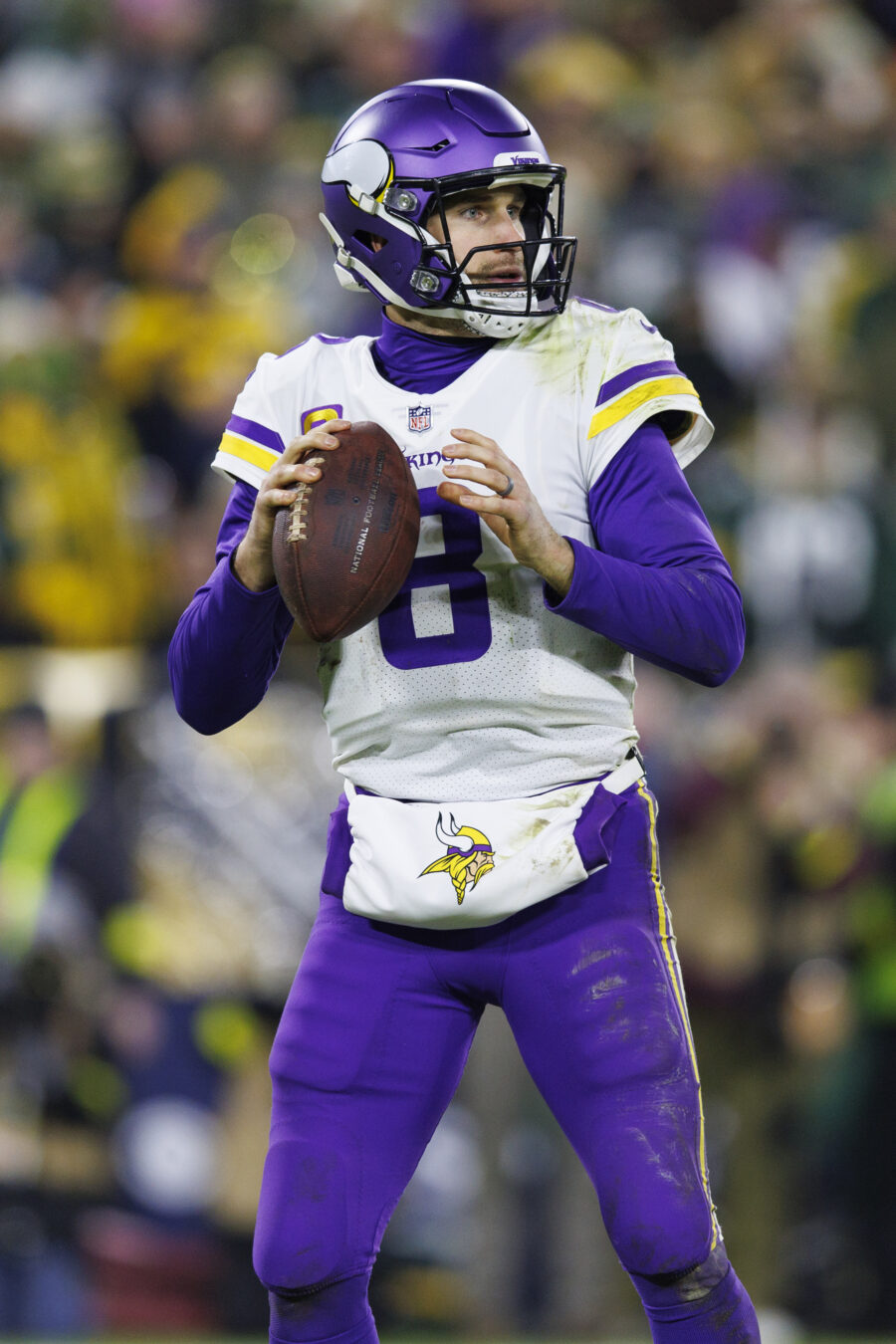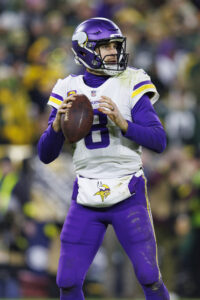 The Vikings extended Cousins to create cap space in 2020 and 2022, but only a restructure ensued this year. This restructure flooded the contract with void years, running from 2024-27, that will tag the Vikings with $28.5MM in dead money if they do not re-sign the longtime starter before the 2024 league year. While the 12th-year veteran wants to stay in Minnesota, he does not expect contract talks to occur until 2024.
That timetable will leave the Vikings in a crunch, as no heir apparent resides on the roster. Spielman tried to finalize a Justin Fields trade-up in 2021, and the Vikings discussed now-Cowboys QB Trey Lance with the 49ers this offseason. With no plan in place, the heat will crank up on the Vikes after this season.
Cousins' performance level will likely keep Minnesota out of the top 10 — perhaps the top 15 — in what is expected to be a QB-rich draft, and unless the team wants to exchange one 35-year-old QB for another (Tannehill, in this case), the pressure would intensify to acquire a replacement via trade or in the draft next year. Of course, Cousins keeping his current pace going could simply translate to a fourth Vikings contract.
Cousins has earned more than $201MM in his career. He will be in position to push that past $250MM with his next deal. Cousins' 2022 extension included a no-trade clause, and a 2023 tag is unrealistic — thanks to Washington tagging him twice to set him on course for Minneapolis. With no trade or tag coming, Vikings or free agency — either path likely featuring a lucrative pact — represent Cousins' routes next year. The former fourth-round pick has played the contract game better than perhaps anyone in NFL history.
Hunter's 2018 extension (five years, $72MM) was viewed as team-friendly at the time, and over the course of that contract, the edge rusher market ballooned. This created issues, despite Hunter's significant 2020s injury trouble. After a 2021 reworking created an $18MM roster bonus due in March 2022, Hunter trade rumors swirled at that point. Somewhat surprisingly, the Vikings' new regime ended up paying that bonus and retaining the standout pass rusher — even after he had missed 26 games from 2020-21. After the former third-round pick responded with a 10.5-sack season in 2022, more contract issues and trade rumors commenced.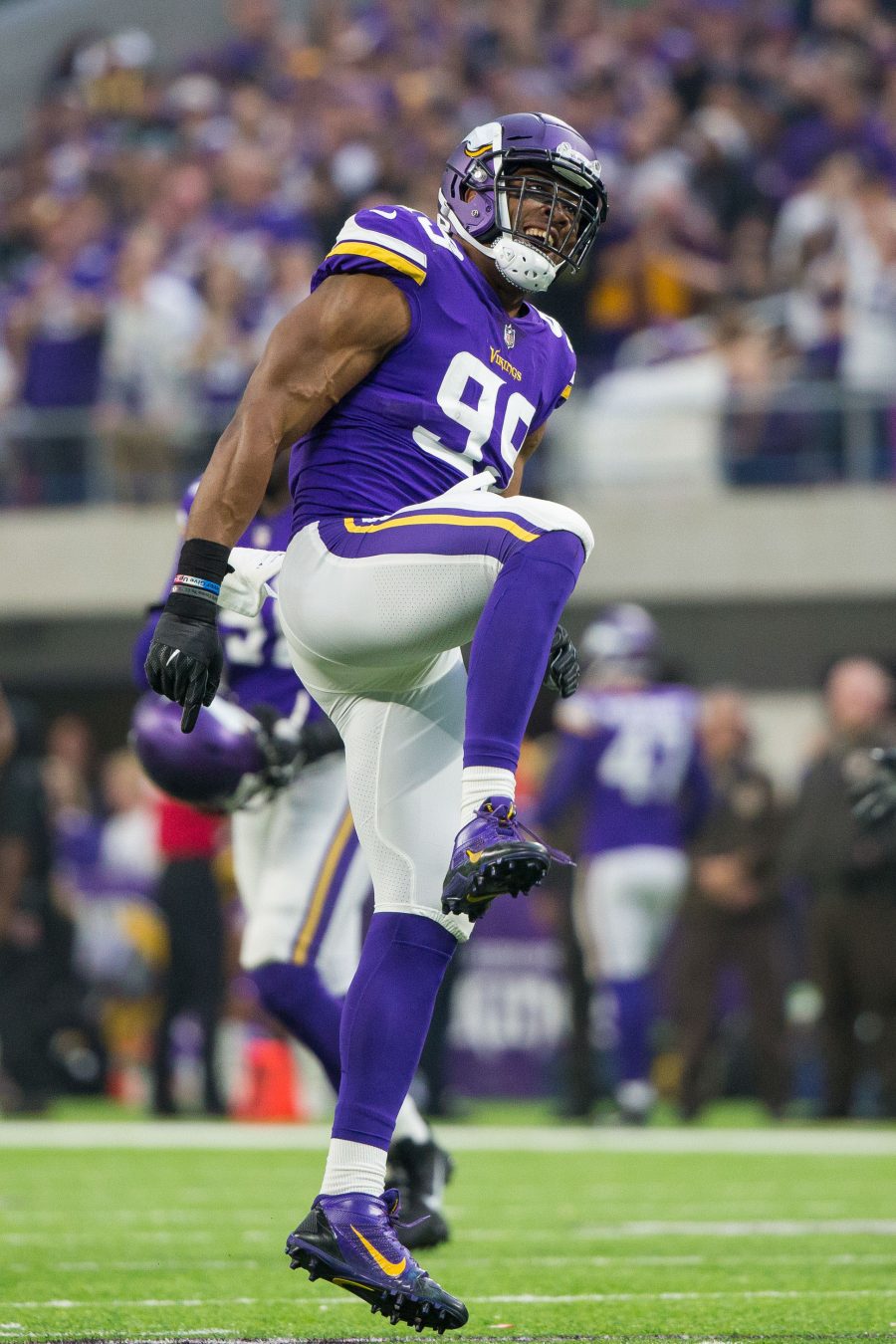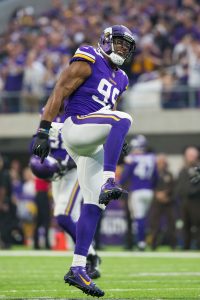 Hunter, who is somehow just 28, skipped minicamp and staged a hold-in. As the Vikings explored the edge rusher market, they ultimately reached a compromise that gave the Pro Bowl edge rusher $17MM guaranteed and a small incentive package. The youngest player to reach 50 sacks for a career, Hunter made a mistake signing a $14MM-per-year deal in 2018. But he will have a chance at a free agency payday before his 30th birthday. As such, it is interesting that the Vikings will head into the season without Cousins or either starting edge rusher signed beyond 2023.
Harrison Smith joins Hunter as the last of Zimmer's troops. As the safety market morphed into "Jessie Bates and everyone else" divisions, the Vikings slashed their longest-tenured player's contract. No non-Bates safety signed for more than $8MM per year in free agency. After Smith signed a four-year, $64MM deal in August 2021, he accepted a $6.7MM pay cut for this year.
As he did Smith's 2016 extension, Spielman authorized the Pro Bowl safety's 2021 accord. Both deals set safety AAV records. Adofo-Mensah, however, put the 2012 first-rounder to a choice: take the cut or be cut and move into a midlevel market. No guaranteed money remains on the 34-year-old safety's through-2025 deal after this year, potentially setting the stage for a 2024 separation.
Draft:
Although the Vikings have some big contracts that might not be on the 2024 cap sheet (Cousins, Hunter, Harrison Smith), the Jefferson deal promises to be a payroll- and market-reshaping extension. It seems unlikely, barring the Vikings drafting a quarterback and building around a rookie contract next year, that Osborn will be retained. With Thielen gone and the slot target in a contract year, Minnesota now has its WR2 on a rookie deal that could run through 2027.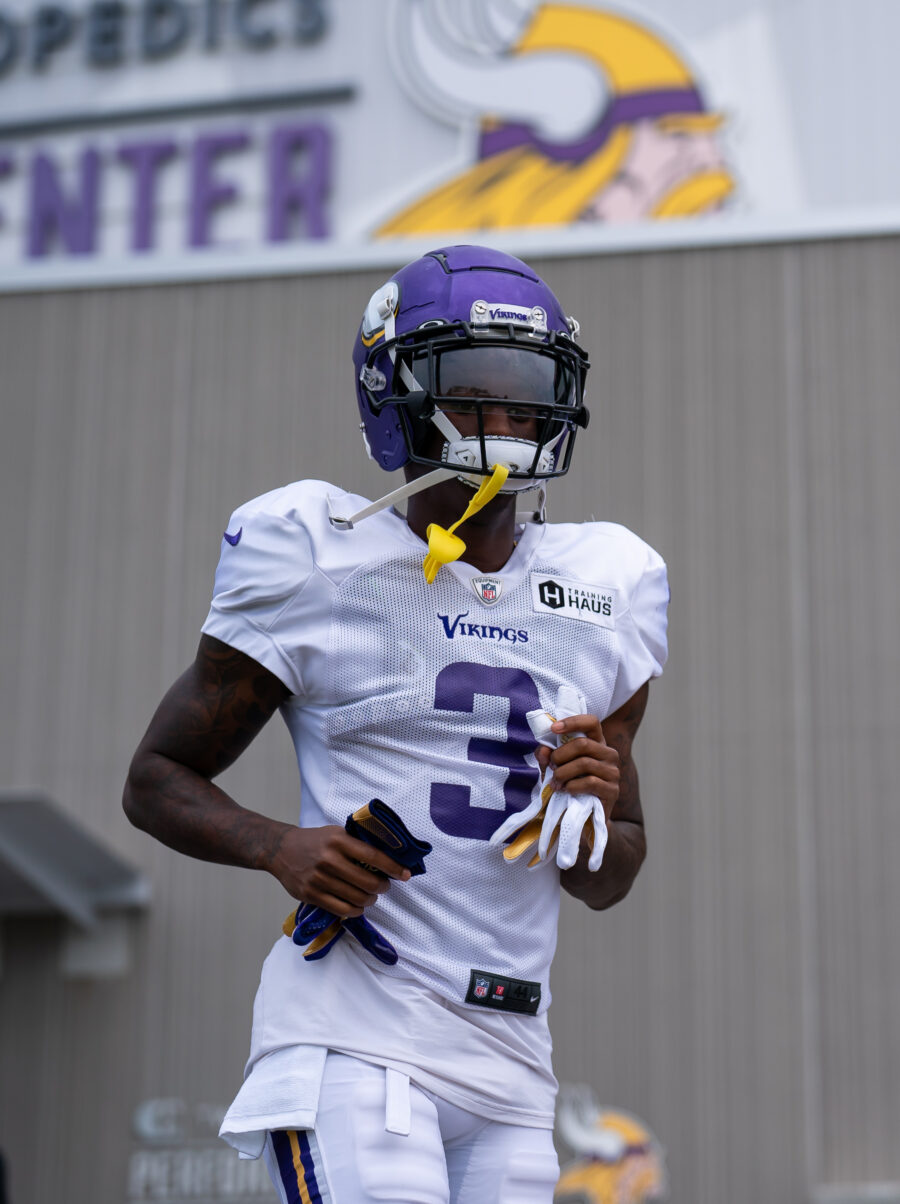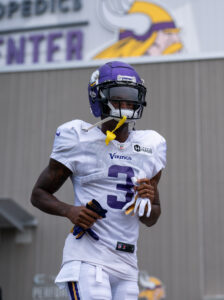 The Vikings stopped the run at receiver by taking Addison 23rd overall. The Giants were believed to be interested in trading up for Addison, and the Chiefs and Saints each were also connected to move-ups for the last of this year's first-round wideouts. But Minnesota stood pat and prioritized a Jefferson complement.
A shifty prospect who has impressed in camp, Addison will provide more elusiveness compared to Thielen, while perhaps stripping away some reliability. Addison exploded as a sophomore at Pittsburgh, catching 100 passes for 1,593 yards and 17 TDs. The slender target did not match that lofty production at USC last season, but he steps into an enviable situation. If T.J. Hockenson keeps up his late-season pace, Addison will slide in as a third option, which seems like a good place for the rookie.
Blackmon joins Andrew Booth as recent Day 2 cornerback investments. Booth has not taken the step forward the Vikings would have liked, and he has played behind Blackmon, 2022 fourth-rounder Akayleb Evans and Joejuan Williams in camp. Addison's college teammate, Blackmon could have a path to regular playing time early. If Booth does not seize a role for a thin Vikings CB corps, it is safe to question if the defender — drafted to play in a defensive scheme scrapped after one season — will live up to his draft slot.
Other:
A longtime Vic Fangio lieutenant, Donatell had held DC jobs in the past (with the Packers and Falcons). This one did not go well. Even with rebound seasons from Hunter, Za'Darius Smith and Patrick Peterson, Donatell's defense could not be relied upon. Enter Flores, who used a one-season stay as the Steelers' linebackers coach to vault back onto the coordinator radar. Flores, 42, interviewed for the Cardinals' HC job, generating momentum to align with ex-Patriots coworker Monti Ossenfort. But Flores is believed to have removed himself from consideration for the position, leading him back to the coordinator level.
The Vikings also pursued Ejiro Evero and Sean Desai; the former accepted the Panthers' DC offer and the latter removed himself from Minnesota's search, ending up in Philly. Flores' discrimination lawsuit against the NFL and a handful of teams is ongoing, but teams have still valued the three-year Dolphins HC. Miami's defense improved significantly under Flores, ranking sixth in points allowed in 2021. Clashes with management burned Flores in Florida; he will attempt to move back toward the HC carousel in Minnesota. Though, Donatell probably had better pieces than Flores does.
Few teams have enjoyed an easier fifth-year option call than the Vikings' Jefferson transaction, and the below-market salary ties the All-Pro to the team through 2024. In the option era (2014-present), no team has extended a first-round wideout with two years of control remaining. Early word surfaced about preliminary extension talks, and Adofo-Mensah predictably indicated an intention to keep superstar target long term. Later this year, however, a report pegged the Vikings as more interested in a 2024 Jefferson extension. That will tether the player with the most receiving yards through three seasons (by a massive margin) to a $2.4MM base salary this year.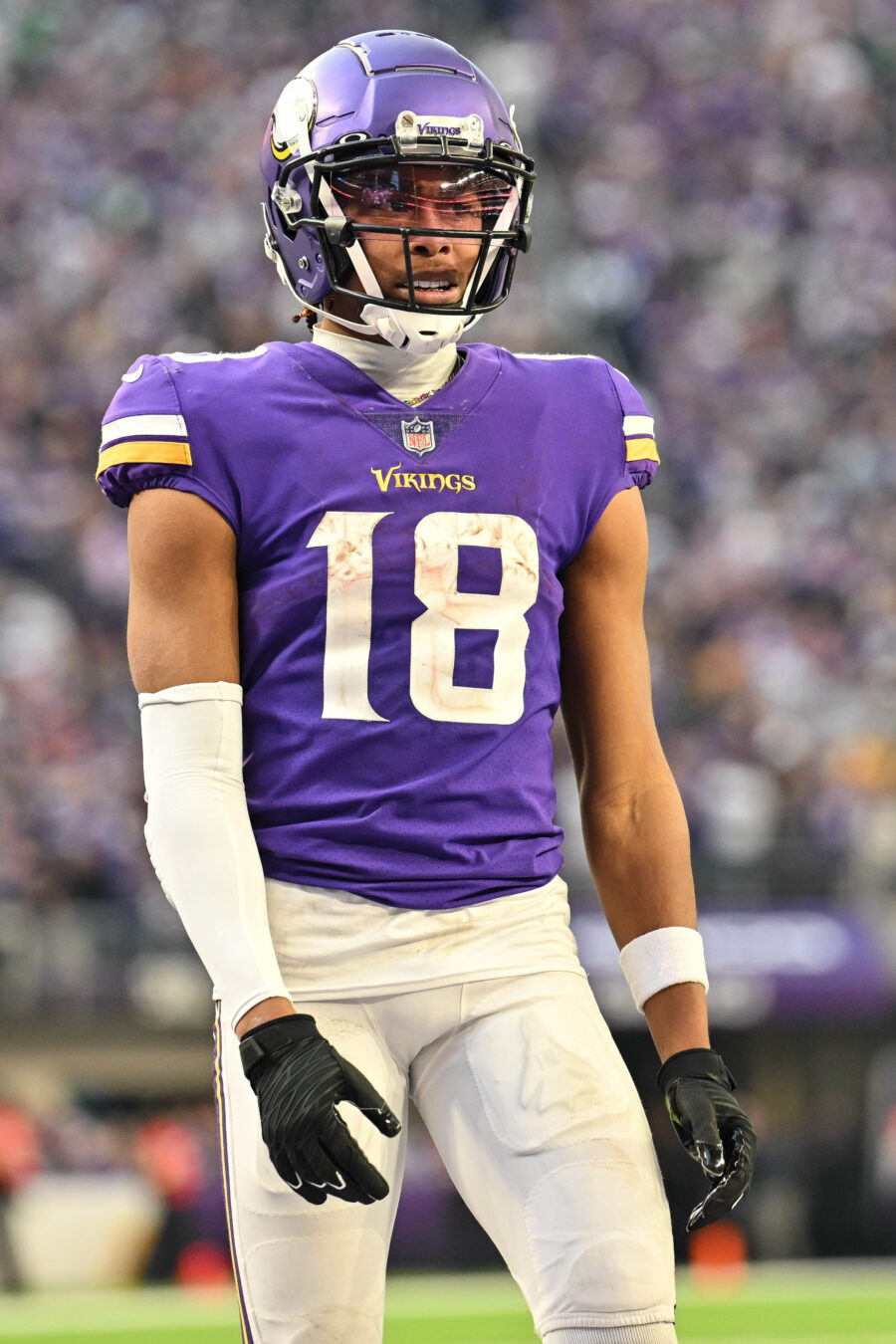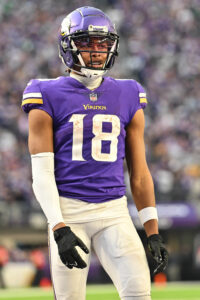 Jefferson did not stage a hold-in, and other megastars (Aaron Donald, Nick Bosa) have played out their fourth rookie-deal seasons. The salary cap being set for another big jump in 2024 will benefit Jefferson, who could command an AAV close to $35MM. Tyreek Hill's $30MM-per-year contract tops the receiver market, but the Dolphins backloaded that deal to create that average. Even if Jefferson does not reach $35MM per year, he should not need a phony final year to prop up his AAV when the time comes.
A Jefferson extension will raise the receiver ceiling. As of now, the top wideout salary nearly doubles the tight end leader. Hockenson, understandably, wants to reset the tight end market. Rob Gronkowski's six-year Patriots extension (in 2012) froze the market for years, and Travis Kelce's $14.3MM re-up in 2020 did not break all of the ice. Tight ends are underpaid, and the Vikings trading two Day 2 picks for Hockenson gives the ex-Lion negotiating power. But Hockenson (one 800-plus-yard season) is not on the Kelce tier, nor is he where George Kittle or Mark Andrews reside.
Will the Vikings authorize a deal that moves Hockenson, 26, past Darren Waller's $17MM position-record AAV with full knowledge they will soon need to give Jefferson receiver-record dough? It does not seem like they want that arrangement, but Hockenson — who may well be holding in — is making an effort.
Top 10 cap charges for 2023:
Big-picture contract questions surround the Vikings, who certainly are not being treated like a team coming off a 13-4 season. Las Vegas has them firmly behind the Lions for NFC North title odds. The Vikings' offseason decisions also pointed to this regime not buying into last year's surprising success. With Spielman-era staples near the end, this could become the transition year most expected from the Vikings in 2022. But the team still has promising pieces — particularly on offense — to launch a viable repeat bid in a division without a surefire contender.
Follow @PFRumors