8:30pm: NFL insider Jordan Schultz reports Burrow will, to no surprise, take part in a workout Monday morning to determine his pain level and help determine his availability for the game. All sides remain intent on pushing a final decision all the way until game time with plenty at stake for the Bengals as they look to avoid an 0-3 start.
4:03pm: During Fox Sports' pregame coverage, Jay Glazer noted that Burrow's "serious" calf issue limited him to scout team work yesterday. He was, however, able to serve with the first-team offense in a walkthrough earlier today. The extra recovery time granted by the Bengals' matchup with the Rams coming on a Monday will no doubt play a huge role in Burrow's ultimate availability, and all eyes will be on his health come tomorrow.
9:58am: Ranking 20th in QBR after two concerning performances, Joe Burrow is questionable for the Bengals' Super Bowl LVI rematch against the Rams on Monday night. Cincinnati's star quarterback has logged two limited practices ahead of that suddenly pivotal matchup, but the calf injury he suffered during training camp has clearly left him at less than 100%.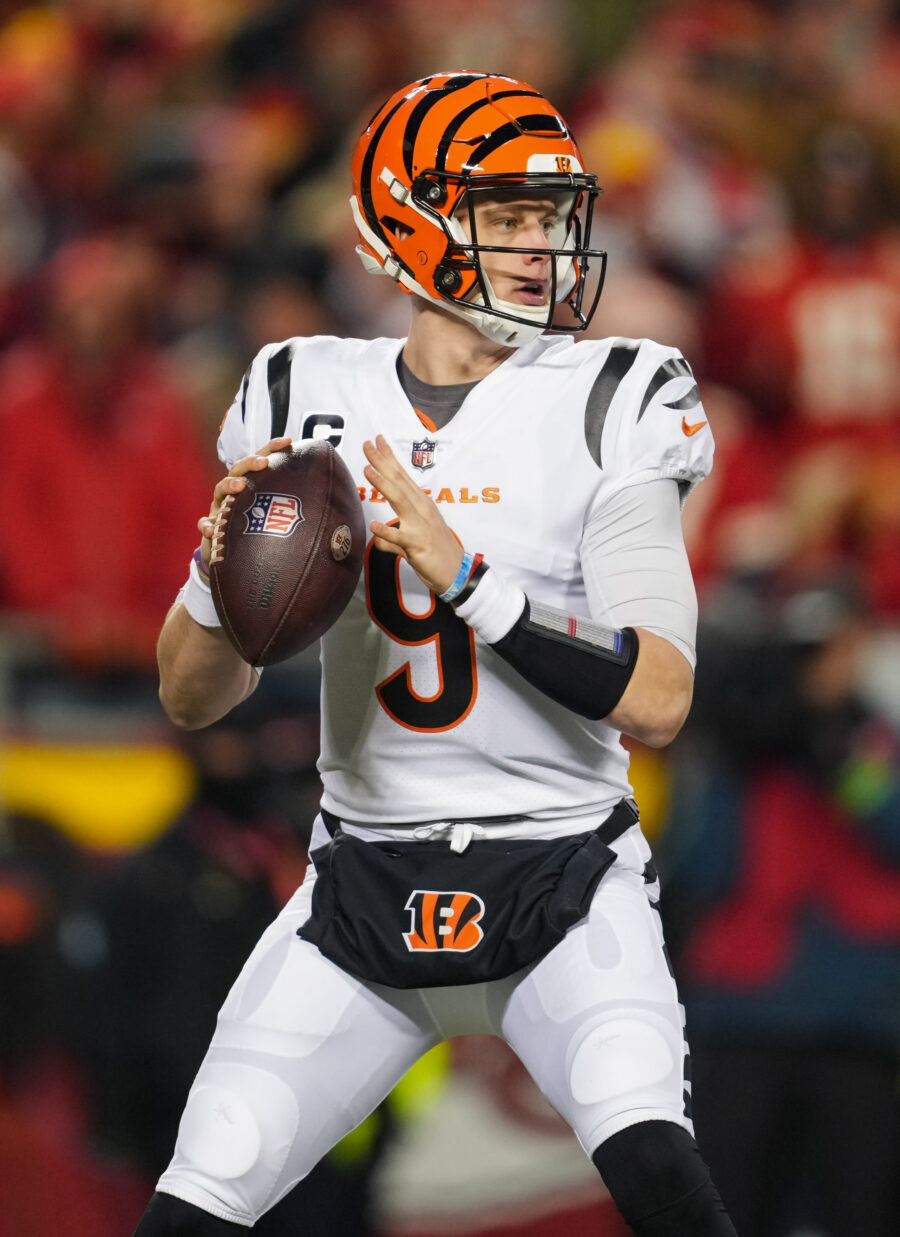 Some among the Bengals want Burrow to hold off on playing at less than 100%, according to The Athletic's Dianna Russini, but others in the building are concerned about the prospect of dropping to 0-3 and thus would prefer the recently extended standout in the lineup regardless (subscription required).
[RELATED: Bengals Give Burrow Record-Setting Extension]
Burrow is among those taking Cincy's 0-2 record into account, per the Cincinnati Enquirer's Kelsey Conway. Since the NFL expanded its playoffs to six teams per conference in 1990, only four teams — the 1992 Chargers, 1995 Lions, 1998 Bills and 2018 Texans — have qualified for the postseason after starting 0-3. With the league now at seven teams per conference, that number should be expected to grow. But history certainly points to 0-3 being a barrier the Bengals would have a difficult time negotiating.
The consensus among Burrow's teammates may not be especially bullish, with ProFootballNetwork.com's Jay Morrison noting Bengals players expect the fourth-year passer to be inactive for Monday's game. That said, NFL.com's Ian Rapoport notes Burrow has improved this week, increasing his practice snaps from "just a couple" Friday to more on Saturday. While Burrow has missed the past three preseasons — due to ACL rehab, appendicitis and this calf injury, respectively — he has not missed a regular-season game due to injury since the November 2020 ACL tear cut his rookie year short.
This is expected to go down to the wire Monday, per Russini. The Bengals have Jake Browning in place as their Burrow emergency signal-caller. A 2019 Vikings UDFA, Browning has been with the Bengals since September 2021. He has yet to play in a regular-season game and spent the past two seasons as the third-stringer behind Burrow and Brandon Allen. The 49ers signed Allen in May.
Two quarterbacks — Reid Sinnett and ex-Andy Dalton backup A.J. McCarron — now reside on the Bengals' practice squad. Sinnett joined the 16-man unit Friday, while McCarron returned Saturday. McCarron, 33, played in the XFL this past season; he has not seen NFL game action since 2020. A summer 2021 ACL tear ended McCarron's 2021 Falcons season early. McCarron played out his rookie contract with the Bengals from 2014-17.
Follow @PFRumors