SEPTEMBER 19: Corral has spent time on the Panthers' offseason roster, Carolina's IR list, along with the Patriots' 53 and New England's exempt/left squad list. After his second stay on waivers, the 2022 third-round pick is now a first-time free agent. No one claimed Corral by Tuesday afternoon's deadline, NFL.com's Tom Pelissero tweets.
SEPTEMBER 18: The Patriots' flier on Matt Corral produced an early speedbump, with the former third-round pick being placed on the exempt/left squad list. Days later, Corral is no longer with the team.
New England waived Corral from the exempt/left squad list and also released Ian Book from its practice squad. Book landed on the Pats' P-squad last week, after he had worked out for multiple teams.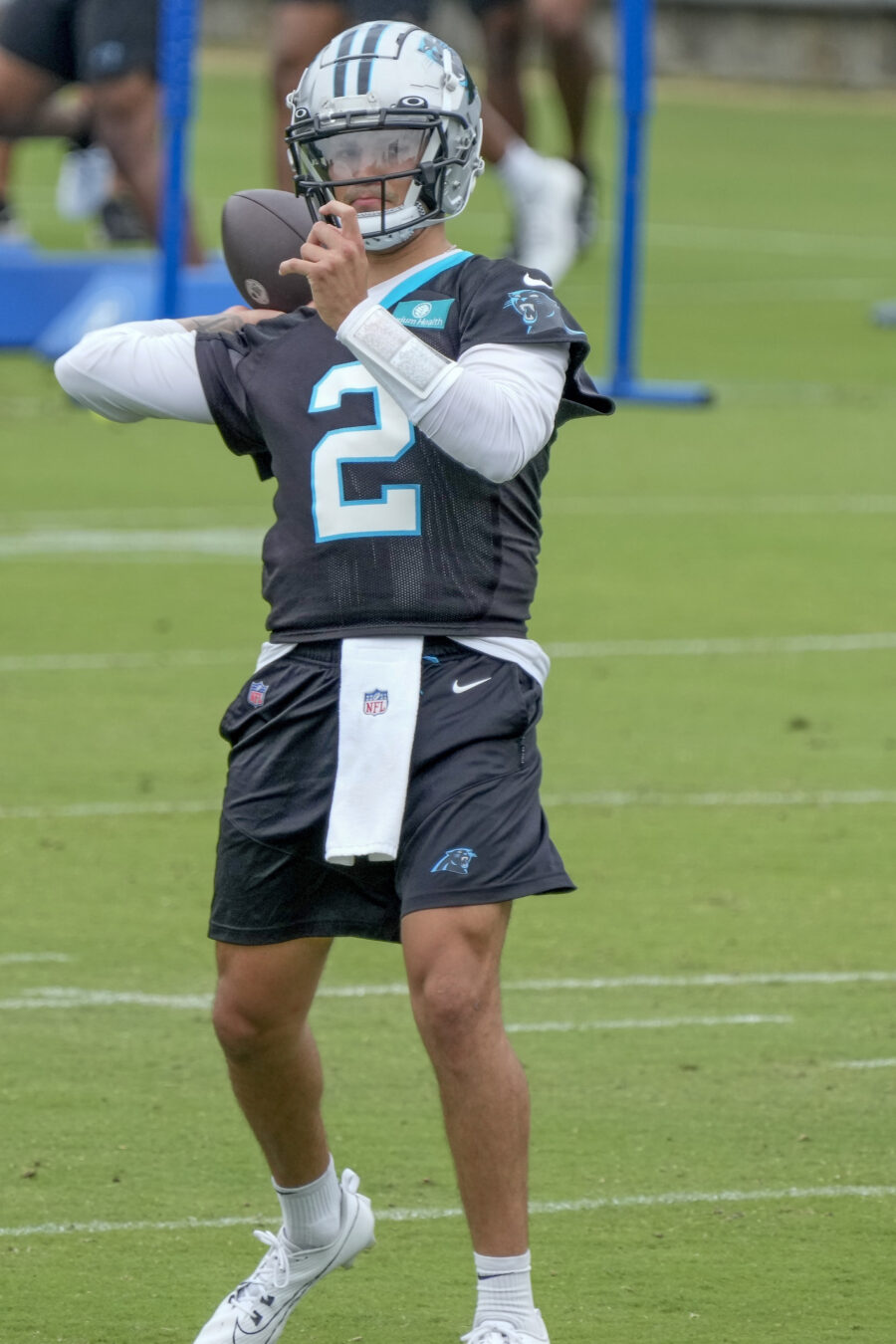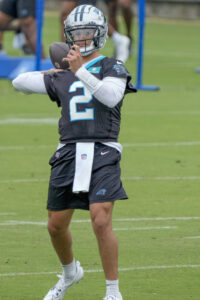 Corral missed multiple Pats practices leading up to Week 1 and was absent from team meetings. The Patriots could circle back to Corral as a practice squad addition, assuming he clears waivers, but it is not known if the Ole Miss alum is in the team's plans any longer. It will be interesting to see if the Panthers pick up Corral for their P-squad. Frank Reich indicated the team was interested in adding him to its taxi squad following the late-August cut. Two weeks ago, Bill Belichick called Corral a "good, young developing player," but the Pats — for the time being, at least — have moved on.
Three seasons remain on Corral's rookie contract, but last year's No. 94 overall pick is trending downward despite having recovered from the Lisfranc injury that ended his rookie year before it started. Trade rumors emerged early this offseason, and the team then signed Andy Dalton and traded up for the No. 1 overall pick, which became Bryce Young. The Panthers have only Young and Dalton on their active roster; they are not carrying a QB on their practice squad.
Viewed as a raw prospect, Corral generated buzz to be drafted much higher than 94th. On what became a tough night for Corral, Desmond Ridder and Malik Willis, the Panthers traded a 2023 third-round pick to move up (via the Patriots) to No. 94. The Pats hired ex-Panthers player personnel director Pat Stewart this offseason, and while that undoubtedly helped lead to the team claiming Corral on waivers, the second-year passer is back on the wire.
Bailey Zappe sits behind Mac Jones on New England's 53-man roster, and rookie UDFA Malik Cunningham resides on the practice squad. The team could be on the lookout for a new option. The Pats had checked on Colt McCoy and discussed Case Keenum with the Texans recently.
Follow @PFRumors