The Jets pulled off one of the season's most noteworthy upsets in Week 6 with a win over the Eagles, but a signficant development took place before kickoff. Quarterback Aaron Rodgers took part in a throwing session with Jets personnel, as detailed by Andy Vasquez of NJ.com.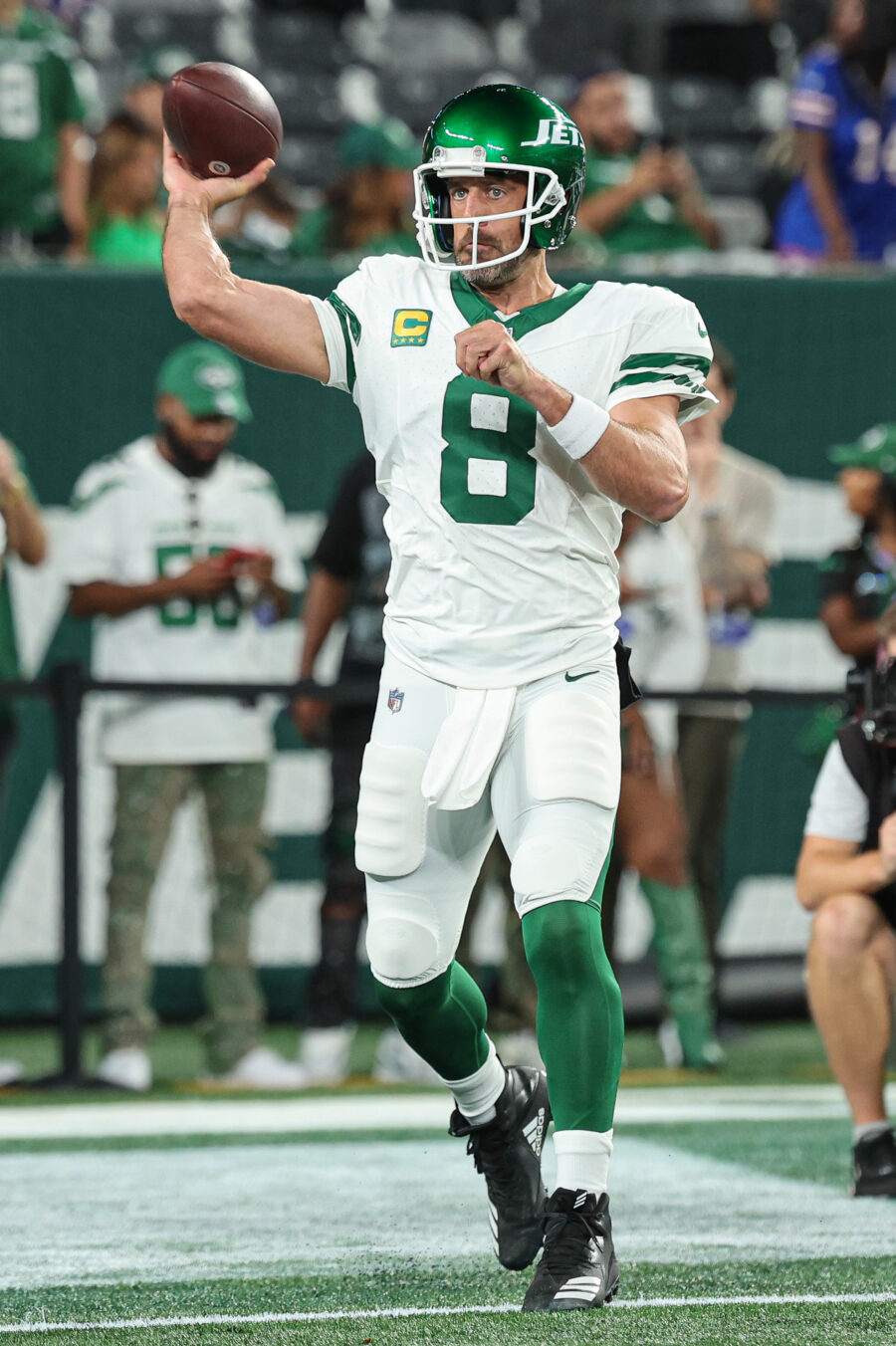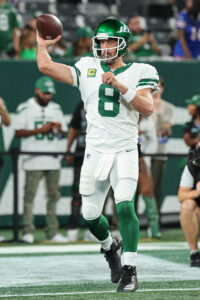 Rodgers was not on crutches and planted on his left foot – the one in which he suffered a torn Achilles four snaps into the campaign – while throwing. That came 32 days after he underwent surgery to repair the injury, one which is traditionally seen as being season-ending. The 39-year-old has expressed a plan to return in time for the end of the 2023 season, however, and Sunday's development marked another noteworthy step in his recovery.
Foregoing the traditional procedure used to repair Achilles tears, Rodgers' surgery consisted of a 'speed bridge' being used. That relatively new technique carries the potential for players to return to action much quicker than in previous years, and has helped lead to speculation Rodgers could follow through on his goal of recovering in time for the playoffs. It remains to be seen how the Jets will fare through the remainder of the remainder of the season, though, which will no doubt inform his chances of suiting up in the intermediate future.
Head coach Robert Saleh has remained firmly committed to backup Zach Wilson, and the Jets have not made inquiries into many veteran passers. Indeed, only Tim Boyle has been added to date, with Wilson showing signs of improvement in recent weeks. New York has won two straight games while still leaning heavily on its defense and Breece Hall-led run game, bringing the team's record to 3-3. Plenty of work remains to be done to put the Jets in playoff contention, but a scenario where Rodgers (whom ESPN's Rich Cimini notes remained on the sidelines and in communication with the team's coaching staff on Sunday) is able to return could be in play down the road.
"I'm one of those guys searching, like, 'Is he supposed to do this?'" Saleh said during a Good Morning Football appearance. "I've coached Richard Sherman, who was coming off his Achilles. I've got friends who have had Achilles injuries, and what he's doing, according to them, is absolutely ridiculous. For him to be walking already, I wouldn't put anything past him… He is willing himself to return faster than what you're supposed to be.
"We're leaving the door open for him but it's amazing to see how hard he's been working and the intent at which he's been doing it" (h/t NFL.com's Kevin Patra).
Rodgers agreed to a reworked contract before the start of the season which saw him take a substantial pay cut in terms of guaranteed money he was initially due. He is still in line to earn $38MM next season, however, and he has expressed a willingness to play at least two seasons in New York. That goal hit a massive roadblock in Week 1, but the four-time MVP continues to make progress in his rehab process which could allow him to see the field before the 2024 season.
Follow @PFRumors