Suffering a ruptured Achilles four plays into his Jets tenure, Aaron Rodgers underwent surgery this week. The four-time MVP was close to retiring before joining the Jets, but he offered a clue into his post-2023 plans shortly after the injury. Early signs point to Rodgers playing in 2024.
[RELATED: Jets Not Planning To Contact Tom Brady]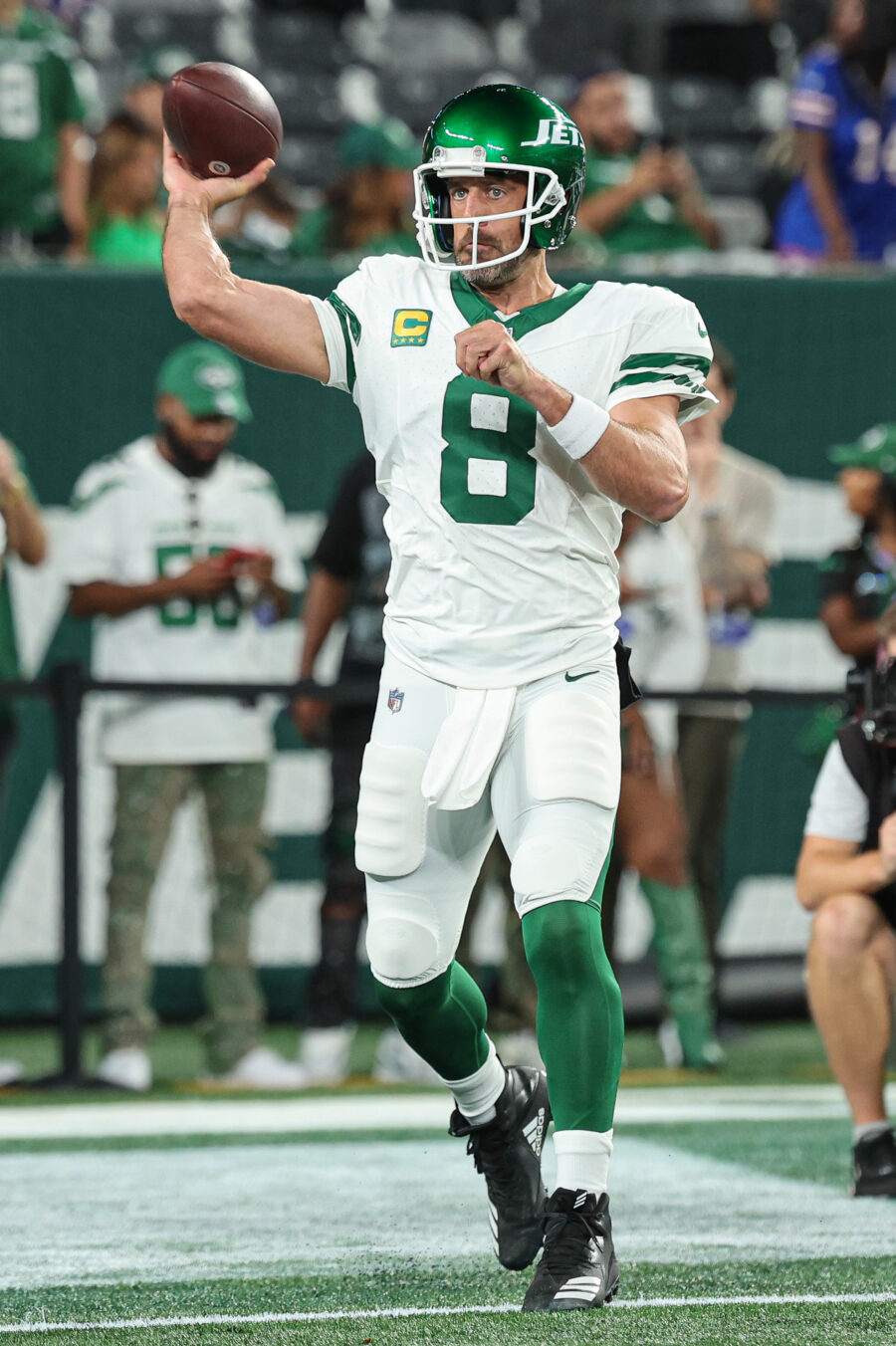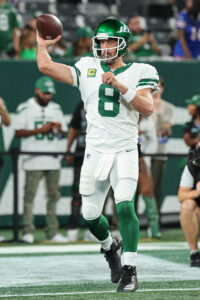 Rodgers still did not slam the door shut on a question Friday about returning this season, in the event the Jets make the playoffs. While the 39-year-old passer refused to put a timetable on his comeback effort, he included a Kevin Garnett/"anything is possible" reference — in response to a question about coming back in the postseason — during his latest Pat McAfee Show appearance (video link).
"It doesn't do any good to make prognostications, other than help my own mental state, but yeah, I'm gonna try and push this thing as much as it'll allow me to," Rodgers said. "There's markers I've gotta see — where I'm at after a week and two weeks and a month and two months — and then we'll see what the conversation is from there."
Players have returned months after Achilles injuries in the not-so-distant past. Terrell Suggs and Michael Crabtree came back from their maladies — in 2012 and 2013, respectively — during the regular season. Of course, the Ravens linebacker and 49ers wide receiver both went down in May. Suggs returned Oct. 21; Crabtree was back Dec. 1. Cam Akers suffered an Achilles tear in July 2021; he returned in time for the Rams' Week 18 game that season. Of course, Akers was not effective upon coming back that year.
Rodgers is considerably older than this trio at the time of injury, and it would be shocking if he became a realistic candidate to come back this season. It certainly says a lot about his change in mindset upon being traded that he would go from being "90% retired" to considering a radical comeback in the event the Jets made the playoffs — or advanced deep into the postseason.
"Give me the doubts, give me the timetables, give me all the things that you think can, should or will happen, because all I need is that one little extra percent of inspiration," Rodgers said. "That's all I need. So, give me your doubts, give me your prognostications and then watch what I do."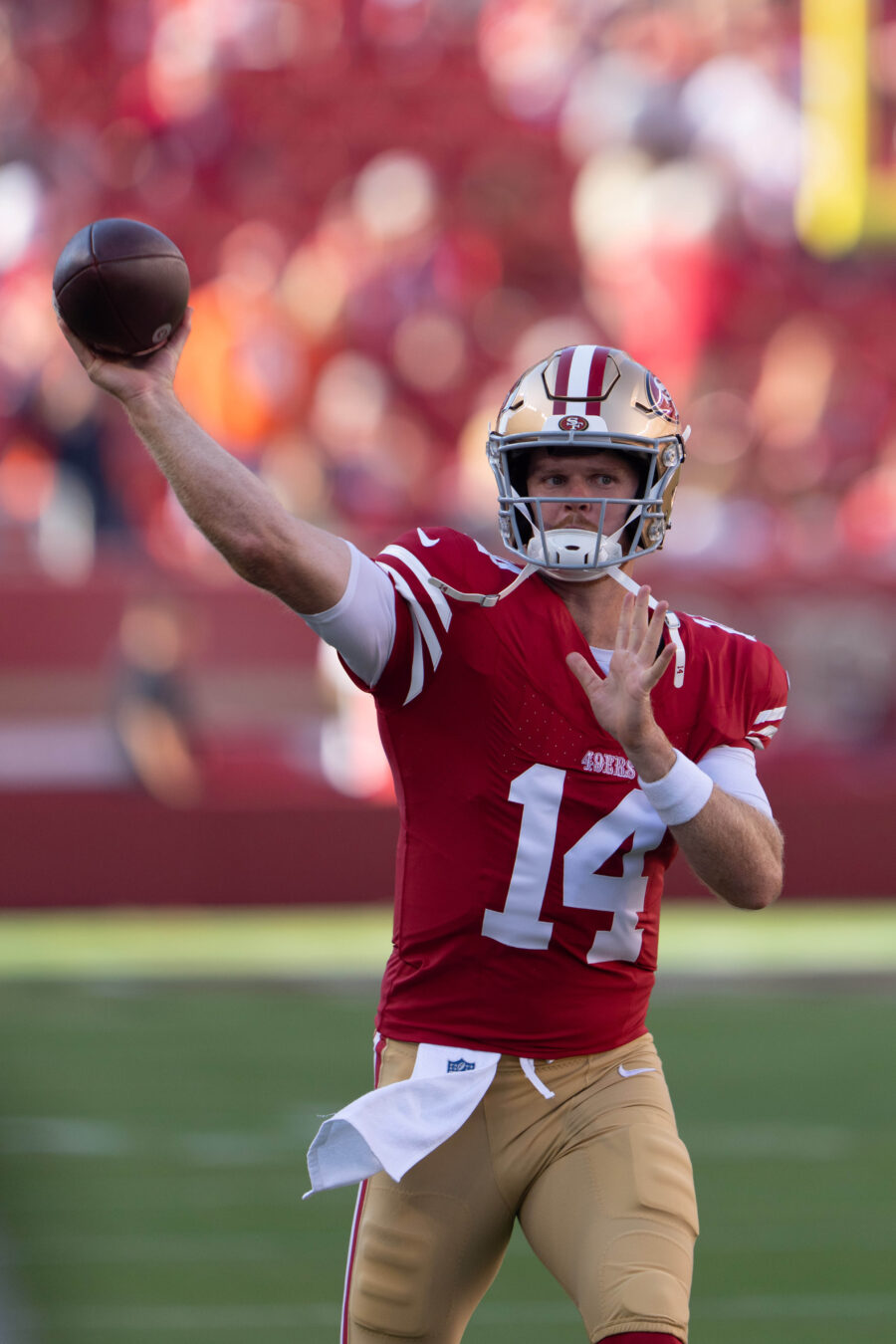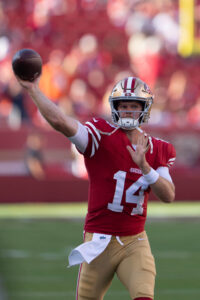 The Jets have not signed a quarterback to fill out their depth chart. Although Zach Wilson underwhelmed to the point the Jets benched him and then charted an aggressive course to add a veteran, the team has attempted to throw its support behind the former No. 2 overall pick as a starter. Ex-Rodgers Packers backup Tim Boyle is in place as Wilson's backup ahead of Week 2. The Jets have been connected to Colt McCoy, Brett Rypien and the recently retired Chad Henne in the wake of Rodgers' injury. McCoy remains a free agent, and no indications have emerged Henne would unretire if asked to do so. The Rams bumped Rypien to their 53-man roster to prevent a potential Jets poaching, but CBS Sports' Josina Anderson indicates Gang Green's Rypien interest was not believed to be serious.
On another front, John Lynch said Friday (via the San Jose Mercury News' Can Inman) the 49ers did not receive a call from the Jets on Sam Darnold. With the 49ers trading Trey Lance to the Cowboys last month, trading Darnold back to the Jets would seemingly be a nonstarter for a team that has dealt with a number of QB injuries in recent years. The Jets made the decision to trade their three-year starter in 2021 and draft Wilson in 2021, collecting second-, fourth- and sixth-round picks from the Panthers.
Follow @PFRumors