The Aaron Rodgers situation deals a crushing blow to Nathaniel Hackett's hopes of an immediate rebound, and the future Hall of Famer's Achilles tear ended up affecting one of Hackett's ex-Broncos charges as well.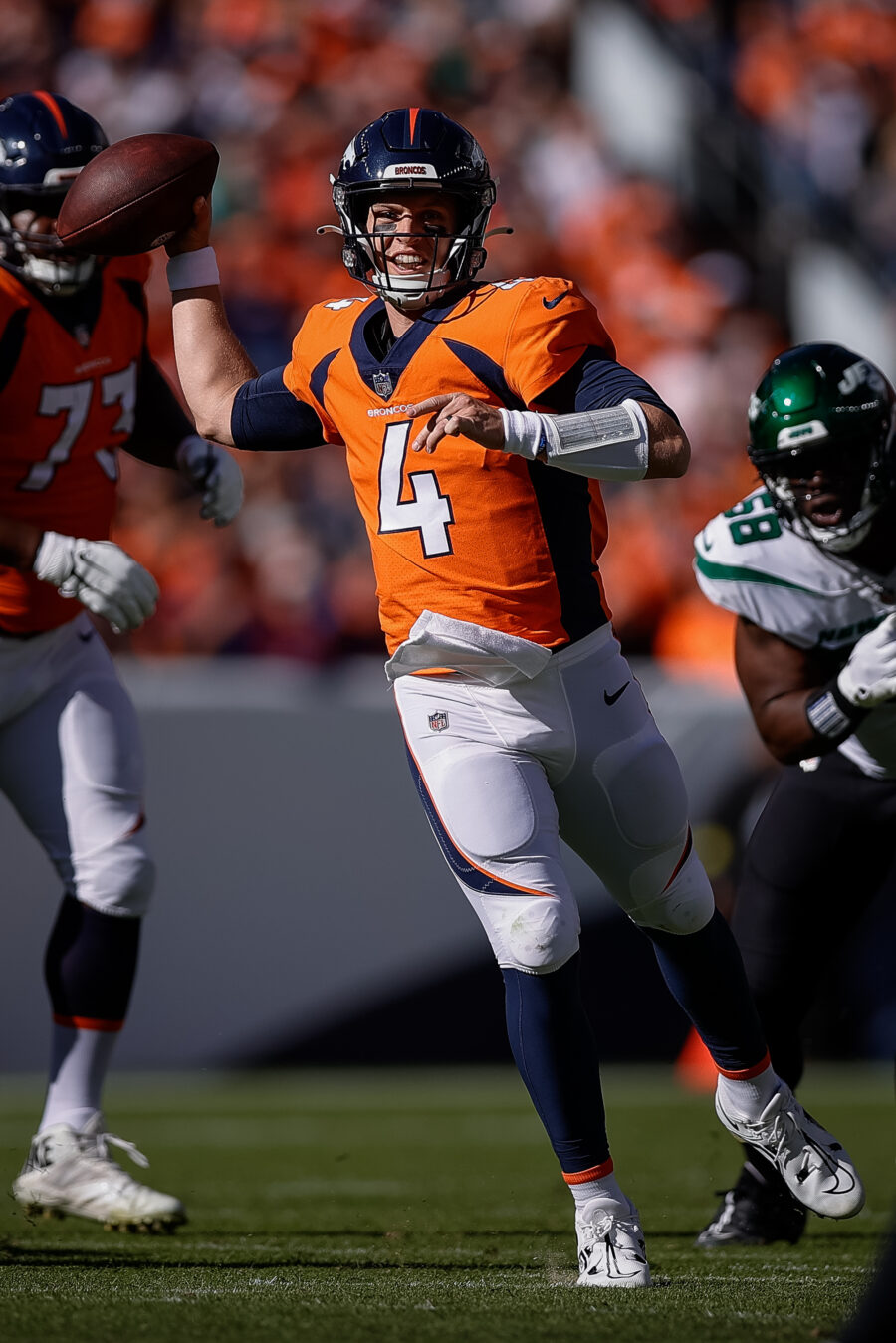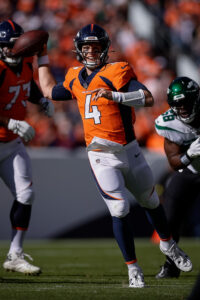 Multiple players with pasts working for Hackett have come up in the Jets' search for a veteran reserve option. In addition to Chad Henne, the Jets expressed interest in Brett Rypien, ESPN.com's Jeremy Fowler tweets. Rypien began Thursday on the Rams' practice squad, but the team promoted him to its 53-man roster, NFL.com's Tom Pelissero notes.
[RELATED: Rodgers Responds After Season-Ending Injury]
Rypien, who spent four seasons as a Broncos backup, was already part of the Rams' gameday contingent in Seattle. But the fifth-year passer was a gameday elevation and was thus returned to the Rams' taxi squad after Week 1. But the Rams did not want to lose Rypien, with Stetson Bennett now on their reserve/non-football illness list. As such, the Rams signed Rypien to their active roster to prevent the Jets poaching him.
Rypien played for Hackett in 2022 and served as the Broncos' starter on two occasions, replacing an injured Russell Wilson. Backing up the likes of Joe Flacco, Drew Lock, Teddy Bridgewater and Wilson in Denver, Rypien played an unexpected role in Hackett's final game as Broncos HC. The former UDFA expressed frustration for Broncos O-linemen not helping Wilson up after knockdowns, which led to then-starting guard Dalton Risner shoving Rypien on the sideline. After the 51-14 loss, Hackett received his walking papers and joined an exclusive club of first-year HCs fired before season's end.
Matthew Stafford and Rypien are the only QBs on the Rams' active roster or practice squad. While Henne, Colt McCoy and now Rypien have come up since the Jets began searching for options in the wake of Rodgers' season-ending injury, they have not signed anyone. Zach Wilson and Tim Boyle are their only QBs as of Thursday afternoon. For the time being, the Jets are not planning to replace Wilson. Despite devoting considerable resources to adding a veteran starter this offseason, the Jets have attempted to express confidence in the underwhelming former No. 2 overall pick.
The Rams added Rypien in May, replacing four-year backup John Wolford. Bennett is viewed as the team's longer-term backup, but the placement on the reserve/NFI list leaves Rypien as the last man standing behind Stafford. The Broncos replaced Rypien, 27, with Jarrett Stidham in March. Rypien has four career TD passes, eight INTs and has averaged six yards per attempt as a pro. He is 2-1 as a starter.
Follow @PFRumors