The 2023 NFL season took an unexpected turn when Aaron Rodgers' debut season with the Jets was cut short by an Achilles tear. Questions have since been raised about his playing future, but he hinted at an answer in that regard on Wednesday.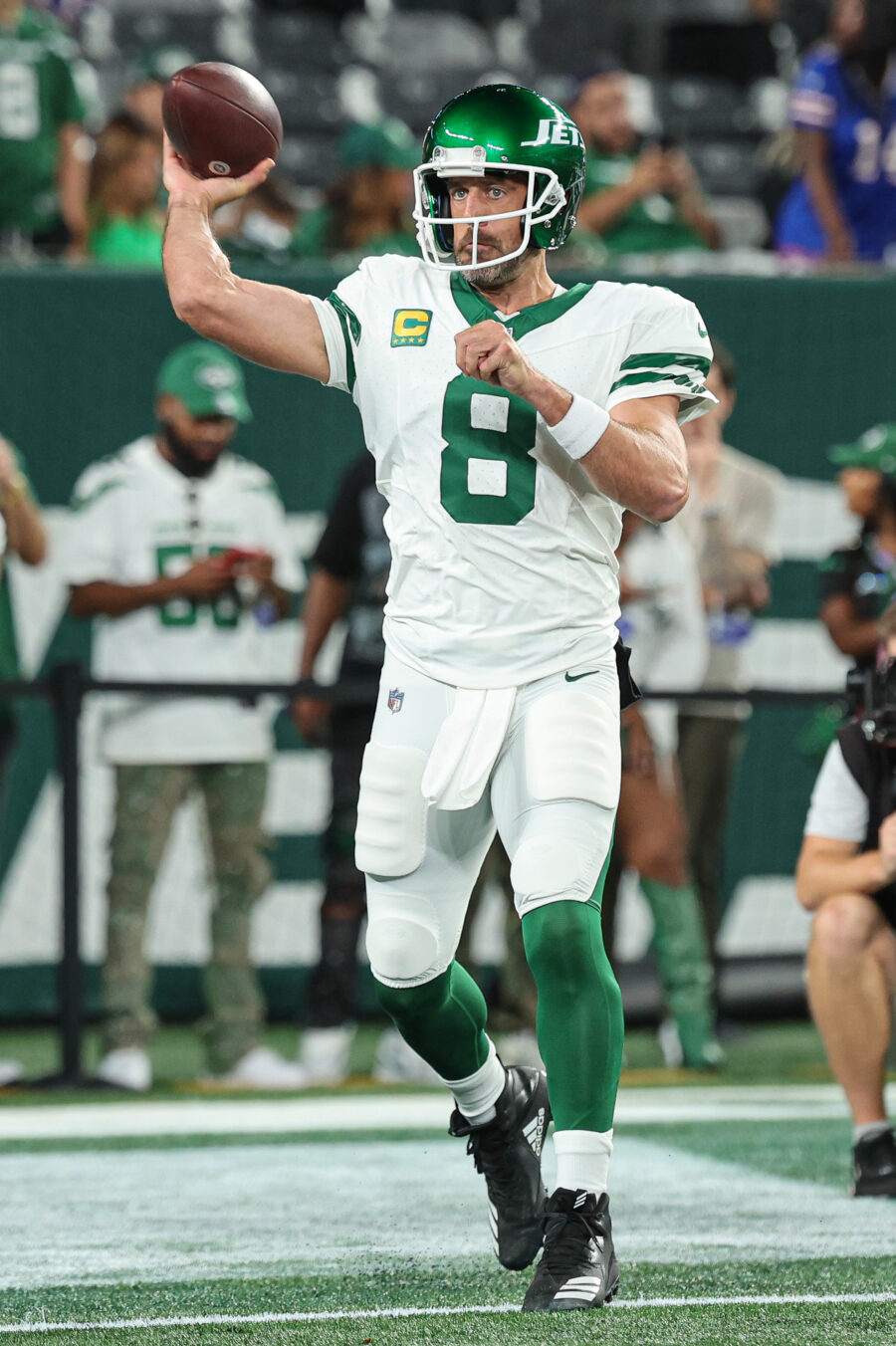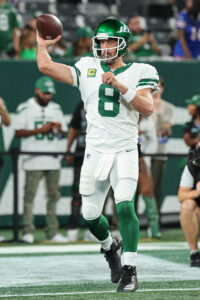 [RELATED: Jets Committed To Wilson As Starter, Eyeing Free Agent QB Addition]
Rodgers took to Instagram to make his first public remarks about his injury suffered early in Monday night's win over the Bills. In his post, he expressed appreciation for the support he has received since the diagnosis of a torn Achilles was confirmed Tuesday and pointed to a return to the field next year – something head coach Robert Saleh named as an expected course of action earlier today.
"I'm completely heartbroken and moving through all of the emotions, but deeply touched and humbled by the support and love," Rodgers wrote. "Please keep me in your thoughts and prayers as I begin the healing process today. The night is darkest before the dawn. And I shall rise yet again."
The latter sentence suggests the four-time MVP is planning to rehab in time for the 2024 season and in doing so continue his Jets tenure. One more year (in essence) remains on his reworked contract, and he previously stated a desire to play at least a pair of seasons in the Big Apple. Signficant changes in circumstances – such as the team winning the Super Bowl or, as has turned out to be the case, a massive injury – had the potential to change his career outlook, however.
Rodgers is due just over $38MM in 2024, giving him plenty of motivation to return to the field. He will be 40 by the time next season begins, the earliest point at which he will have recovered in full, though. As he rehab progresses, questions will no doubt linger about his ability to regain his previous Hall of Fame form following the arduous process Achilles tears require. If his initial remarks are any indication, however, Rodgers can be expected to at least attempt a return to the field.
On a specific note regarding the season-altering injury, Zack Rosenblatt and Dianna Russini of The Athletic report that Rodgers was unhappy with play calls that involved cut blocks by the team's offensive linemen. Two such plays were run during his four-snap participation on Monday, including the play in which a missed block by left tackle Duane Brown led to the fateful Leonard Floyd sack. Attention will be paid to the Jets' offensive scheme next year if Rodgers is able to return, something he appears to planning on doing.
Follow @PFRumors