Released shortly before his contract would provide more than $40MM in additional guarantees, Derek Carr fielded interest from a few teams. This included meetings with the Jets, Panthers and Saints and a visit to New York.
The Jets, however, made no secret of Aaron Rodgers being their top choice. But when they hosted Carr in February, the Jets were not certain Rodgers was interested in playing this season. While Rodgers was moving toward signing off on joining the Jets and delaying retirement, the Saints placed the longtime Raiders starter atop their list. This helped lead to Carr feeling "far more comfortable" in New Orleans. The four-year, $150MM contract added to this comfort level.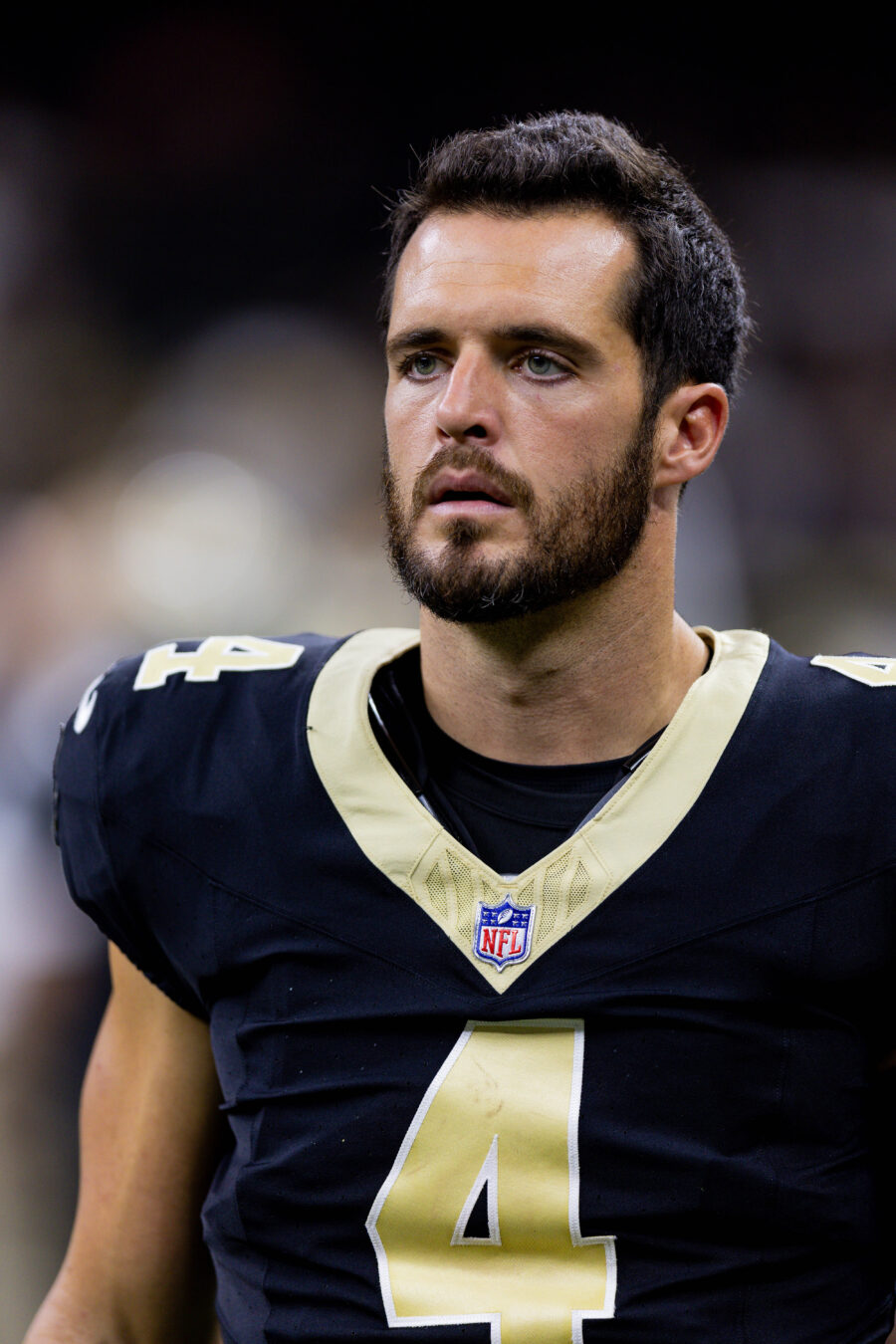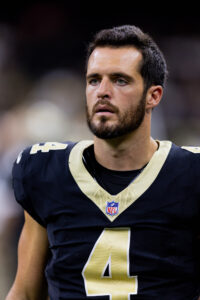 "It was always 'us.' It was always 'team.' It was never, 'You have to do this, or you have to do that,'" Carr said (via ESPN.com's Katherine Terrell) of the Saints' pitch. "It was like, the whole team mindset, top to bottom, 'We're all in this together. One fails, we all fail.' A lot of people say that, but [don't] really mean that."
When the Raiders released Carr before the Feb. 15 date in which $40.4MM would have become guaranteed, the 10th-year veteran described it as "a relief," via Terrell. Josh McDaniels called Carr to inform him of the decision, one that had become essentially a lock after Carr wielded his no-trade clause to steer himself to free agency.
The Saints were the only team to host Carr on a visit while he was still a Raider and the only team to agree to trade parameters with the AFC West club, but the longest-tenured QB1 in Raiders history fared better on the open market, receiving $60MM guaranteed at signing — with another $10MM becoming locked in by March 2024 — from the Saints. The $60MM number nearly topped Jimmy Garoppolo and Geno Smith's guarantee-at-signing figures put together and approached the amount the Giants guaranteed Daniel Jones ($82MM).
Trade rumors followed Carr dating back to the Raiders' Oakland days. Although Carr finished third in the 2016 MVP voting, he struggled over the next two years as the Raiders stripped away some weaponry. The Jon Gruden offseasons brought trade buzz and rumblings about the team taking a quarterback. The Raiders did pursue Tom Brady in 2020, but Gruden backed off, leading to a memorable Brady retort years later. Aaron Rodgers was then believed to have included the Raiders on his destination list in 2021, but the Broncos led the way on the trade-rumor front for the then-disgruntled Packers QB.
Carr, however, remained the Silver and Black's starter through McDaniels' first season. Though, the three-year, $121.5MM deal included the aforementioned escape hatch that allowed the Raiders to bail if the McDaniels-Carr fit proved poor.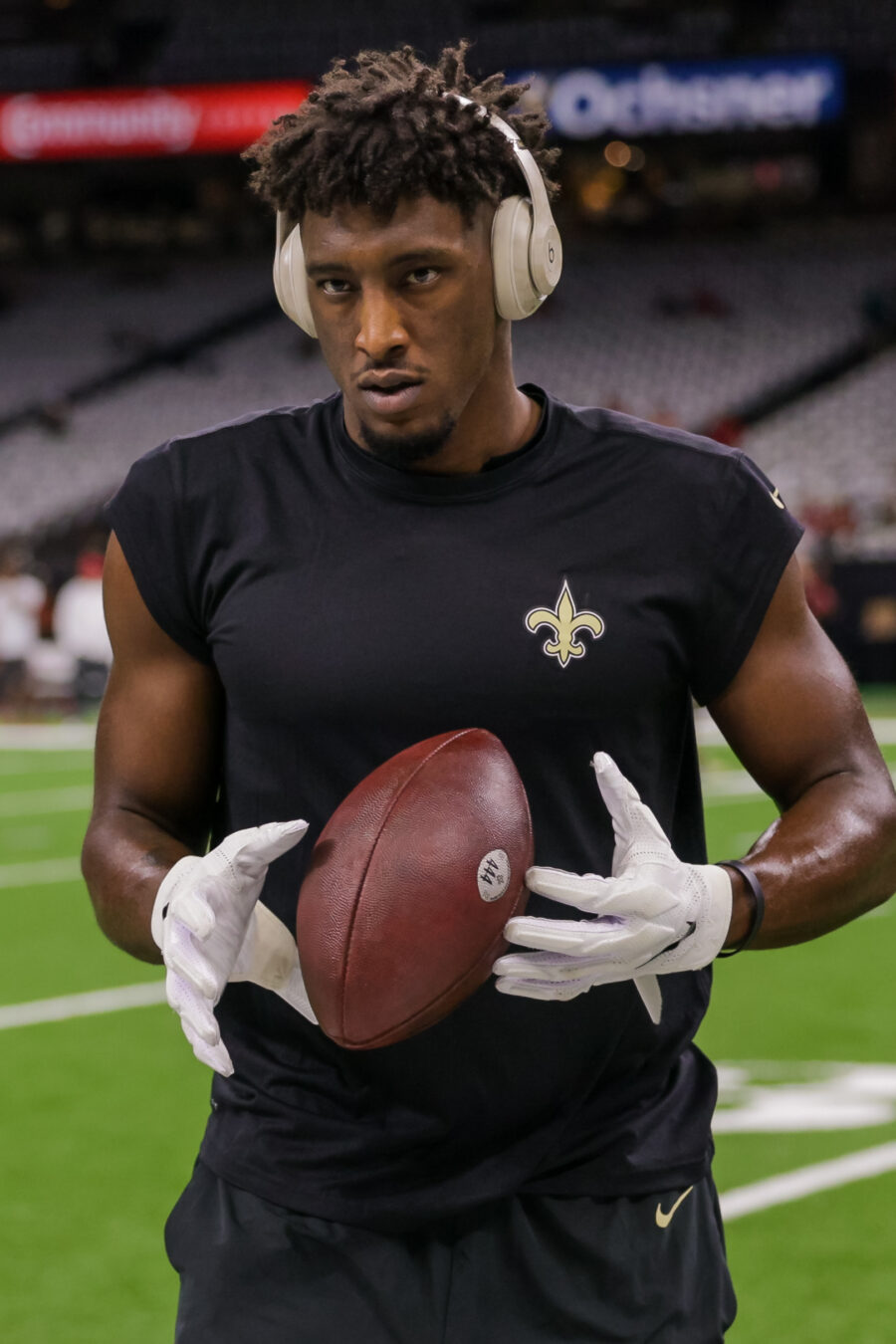 "There were many offseasons where I'd have a great year, and they were like 'Alright, who are we going to draft?'" Carr said. "'Who are we going to draft? What are you talking about?' … It's driving me nuts. Like, 'Are you kidding me? Are you watching the same film I'm watching?' As a competitor, some of that stuff was annoying, and when those questions wouldn't get answered … it's just like, as a competitor, I'm going to keep proving myself."
To be fair, Carr has never been viewed as a top-flight quarterback. But other teams considered him a clear upgrade, leading to some of the past trade rumors. While Carr famously said he would rather retire than play elsewhere, the Raiders' decision to bench him for Jarrett Stidham in Week 17 changed his mind. Michael Thomas, who was not certain to be back with the Saints this year, also made an aggressive sales pitch for Carr, per Terrell. Shortly after the Saints signed Carr, they kept the injury-prone wide receiver in the fold. Thomas caught five passes for 61 yards in the Saints' Week 1 win over the Titans.
The Saints have not drafted a first-round quarterback since taking Archie Manning second overall in 1971. The team has since depended on free agency (from Bobby Hebert to Jim Everett to Drew Brees and now to Carr) — and trades (Aaron Brooks, 2000) to staff the position. With Carr tied to New Orleans through at least 2024, with the team having a 2025 escape route involving modest dead money, that streak will likely continue for at least a bit longer.
Follow @PFRumors