Derek Carr already met with the Saints, after the Raiders granted permission, but the Jets will be his first free agent visit. Carr is set to meet with the Jets this weekend, Mike Garafolo of NFL.com tweets.
The Jets have been linked to Carr for weeks now, and their potential either/or quandary will not deter them from a meeting. The Jets have been linked to Aaron Rodgers and Carr, and the team has done early work on Jimmy Garoppolo. Carr, however, is available now. With interest from several teams expected, the Jets will face a decision. The meeting will begin Friday night, Albert Breer of SI.com tweets.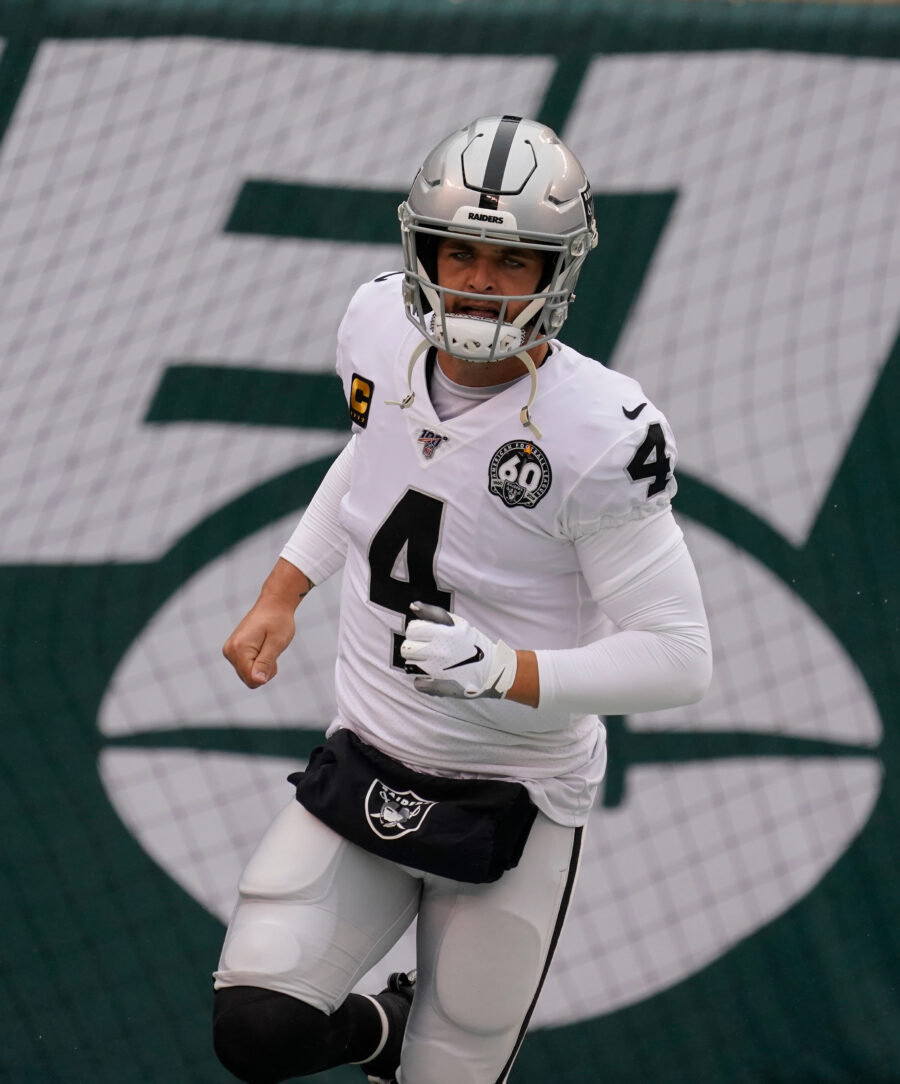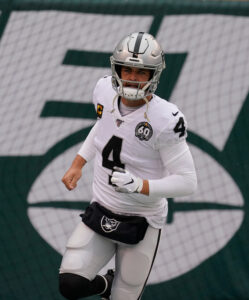 The Saints, Commanders, Titans and Panthers are all believed to have some level of interest in Carr. The Saints having established a trade framework with the Raiders displays their level of interest, but Carr may go through multiple meetings before making a decision. Carr, 31, is going into his 10th NFL season; he refused to waive his no-trade clause and forced a release before a $40.4MM guarantee hit the Raiders' books.
Following Zach Wilson's disastrous 2022 season, the Jets have made no secret of a desire to seek a veteran upgrade. Woody Johnson said he would be willing to shell out a veteran contract, while Robert Saleh confirmed the team's interest in acquiring an experienced arm. The team pursued Kirk Cousins in 2018, but after the Vikings won out, the team drafted Sam Darnold. The Jets have primarily given their QB keys to first- or second-round picks over the past decade and change, going from Mark Sanchez to Geno Smith to — after multiple Ryan Fitzpatrick bridge seasons — Darnold and then Wilson. But the team with the league's longest active playoff drought has pivoted, aiming to land a passer to complement a vastly improved defense.
With the Raiders only agreeing to let Carr meet with the Saints, it can be assumed no other team was willing to trade anything of note for the nine-year starter. Though, the Jets did reach out to the Raiders on Carr prior to his release, Albert Breer of SI.com tweets. The Jets reside in the middle of the pack in terms of cap space, sitting less than a million over the cap as of Friday afternoon. If the Saints are their primary competition, that is an important number to note. The Saints' annual February cap crisis has produced a $55MM-over figure.
QBR still slotted Carr 14th — a slight drop from his recent years' work — last season, but his completion percentage and yards per attempt dropped noticeably under Josh McDaniels in 2022. Carr completed 60.8% of his throws (down from 68.4 in 2021) on 7.0 per pass (down from 7.7 in 2021 and 7.9 figures in 2019 and '20), though he spent chunks of the season without Darren Waller and Hunter Renfrow. Davante Adams' arrival produced more big production from the ex-Packer, but the Raiders' performance led Carr out of town. Given Wilson's play and Mike White's inability to stay healthy, Carr would provide a considerable upgrade. White is also a free agent-to-be.
The Jets hired Nathaniel Hackett as offensive coordinator, adding fuel to the Rodgers speculation. They also hired ex-Raiders OC Todd Downing, who was also Carr's former QBs coach in Oakland, as their pass-game coordinator. The two remain close. The Jets have reached out to the Packers about Rodgers' availability; that timing probably connects to Carr's free agency. The Jets knowing if Rodgers is available will undoubtedly impact their decision with Carr, though the free agent quarterback will obviously make the final decision. Garoppolo would represent a Rodgers fallback option, but Carr has offered a higher ceiling and more reliability compared to the injury-prone 49er.
Garoppolo, also 31, will be available with the rest of the UFAs on March 13, when the legal tampering period begins. Rodgers may not be available for months, considering how much easier it will be for the Packers, cap-wise, if they trade him after June 1.
The Jets acquired Brett Favre well into the summer in 2008, ahead of his age-39 season. As was the case with Favre, the Packers would prefer to move Rodgers to the AFC. Carr is eight years younger than Rodgers, who turned 39 in December. Whomever Gang Green convinces to play quarterback in 2023 will have reigning Offensive Rookie of the Year Garrett Wilson, Elijah Moore and Corey Davis to target. Promising running back Breece Hall is also expected to return from his ACL tear, giving the Jets an intriguing setup — assuming they can make their desired upgrade at quarterback.
Follow @PFRumors