Mentioned as a trade candidate earlier this month, Terrace Marshall would like to move on. The former second-round pick has been unable to carve out a steady role with the Panthers, and the team is ready to make a deal.
The Panthers have given Marshall's camp permission to find a trade partner, Jeremy Fowler of ESPN.com reports. After showing improvement last season, the LSU alum has operated in a reduced role to start Frank Reich's tenure. With the Panthers in their bye week, all parties involved will see what is out there in a trade.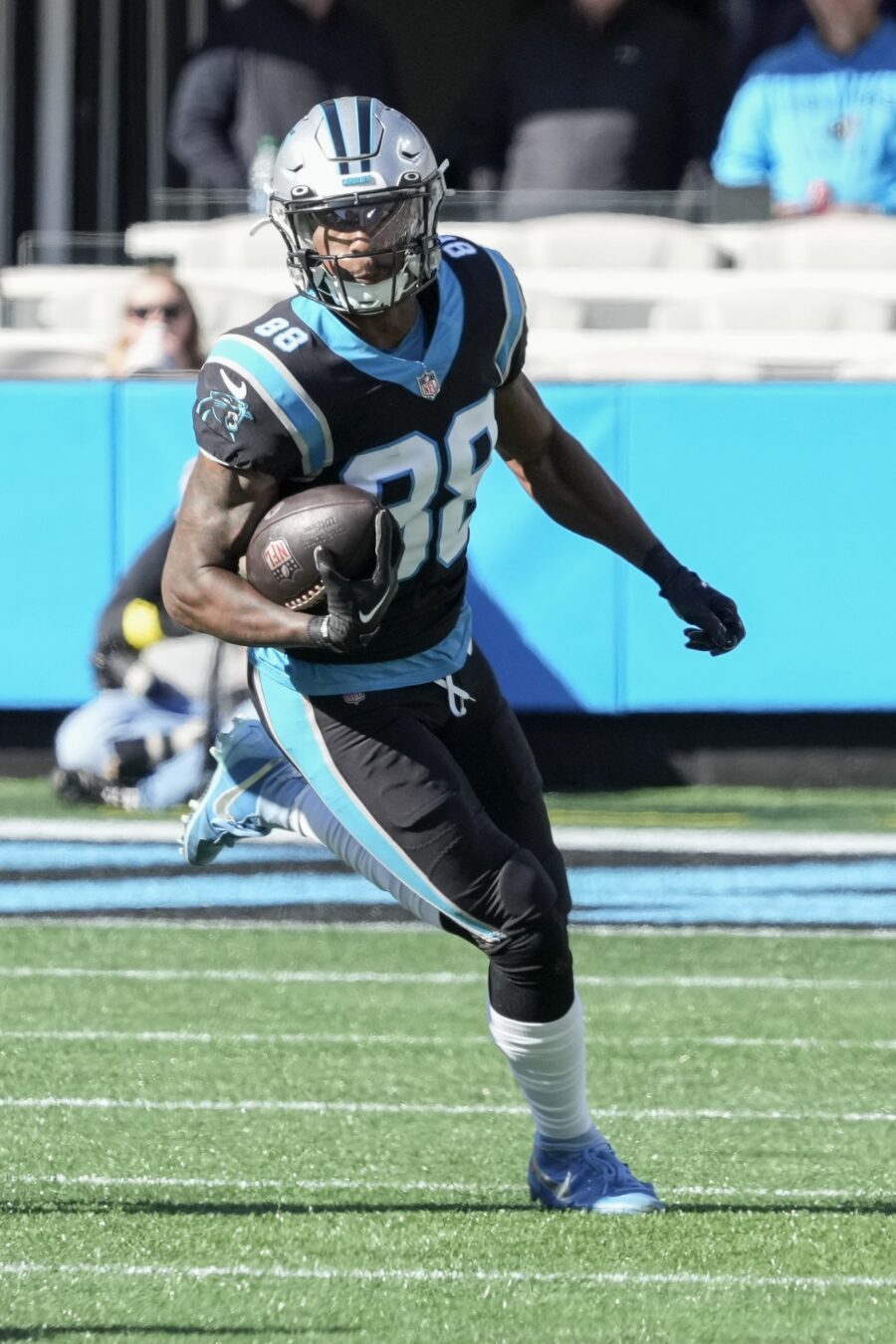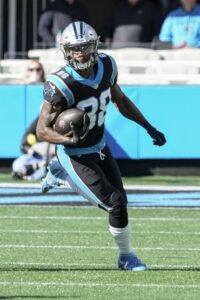 Part of a historically successful receiving corps — one including Justin Jefferson and Ja'Marr Chase — while in college, Marshall joined a Panthers team housing former Tigers assistant Joe Barry as offensive coordinator. But 2021's No. 59 overall pick showed more promise under Ben McAdoo last season. The 6-foot-2 wideout averaged 17.5 yards per reception (28 catches, 490 yards) in 2022. Thus far this year, Marshall is at 16-114.
The trade to acquire Bryce Young required the Panthers to part with No. 1 receiver D.J. Moore. After the Panthers dumped the former Robbie Anderson (now Robbie Chosen) before last year's deadline, Marshall represents the last major link to the team's Matt Rhule-era receiver plan. The Panthers signed Adam Thielen and DJ Chark before using a second-round pick on Jonathan Mingo. Instead of including this year's Round 2 pick (No. 38 overall) in the Moore trade — as the Bears initially requested — Carolina included two future seconds. This led to Mingo, who has played ahead of Marshall this season.
Thielen, Chark and Mingo have each played at least 275 offensive snaps; Marshall has only been on the field for 146. Marshall topped 650 yards for LSU's unbeaten national championship team, and after Jefferson became a 2020 first-rounder and Chase opted out that year, the younger pass catcher totaled a career-high 731 receiving yards. Marshall closed his LSU career with 23 touchdown catches from 2019-20; he has one career NFL score.
The Bears and Rams have accepted low-end returns for former second-round receivers this season, respectively sending Chase Claypool and Van Jefferson to the Dolphins and Falcons in pick-swap deals that sent the wideouts and seventh-rounders elsewhere in exchange for sixths. Both Claypool and Jefferson have outproduced Marshall, though the latter's rookie deal running through 2024 could put Carolina in position to do a touch better in a potential trade. Though, it should not be expected Marshall will generate too much of a market.
Sitting as the NFL's only winless team, the 0-6 Panthers also have the door open to trading Donte Jackson and Jeremy Chinn. The latter's quad injury likely keeps him in Charlotte to close out his contract year, and it would be interesting to see the Panthers move Jackson — considering Jaycee Horn's significant hamstring injury. But the Panthers are understandably open for business on certain players, with this season — despite a Steve Wilks-overseen 6-6 finish last year — a clear rebuilding campaign. It will be interesting to see if the Panthers put bigger pieces — like contract-year edge Brian Burns — on the table.
Follow @PFRumors