The Raiders are expected to start fourth-round rookie Aidan O'Connell at quarterback in their Week 4 matchup with the division-rival Chargers, as Ian Rapoport of NFL.com reports. Jeremy Fowler of ESPN.com first reported that Las Vegas was leaning in that direction.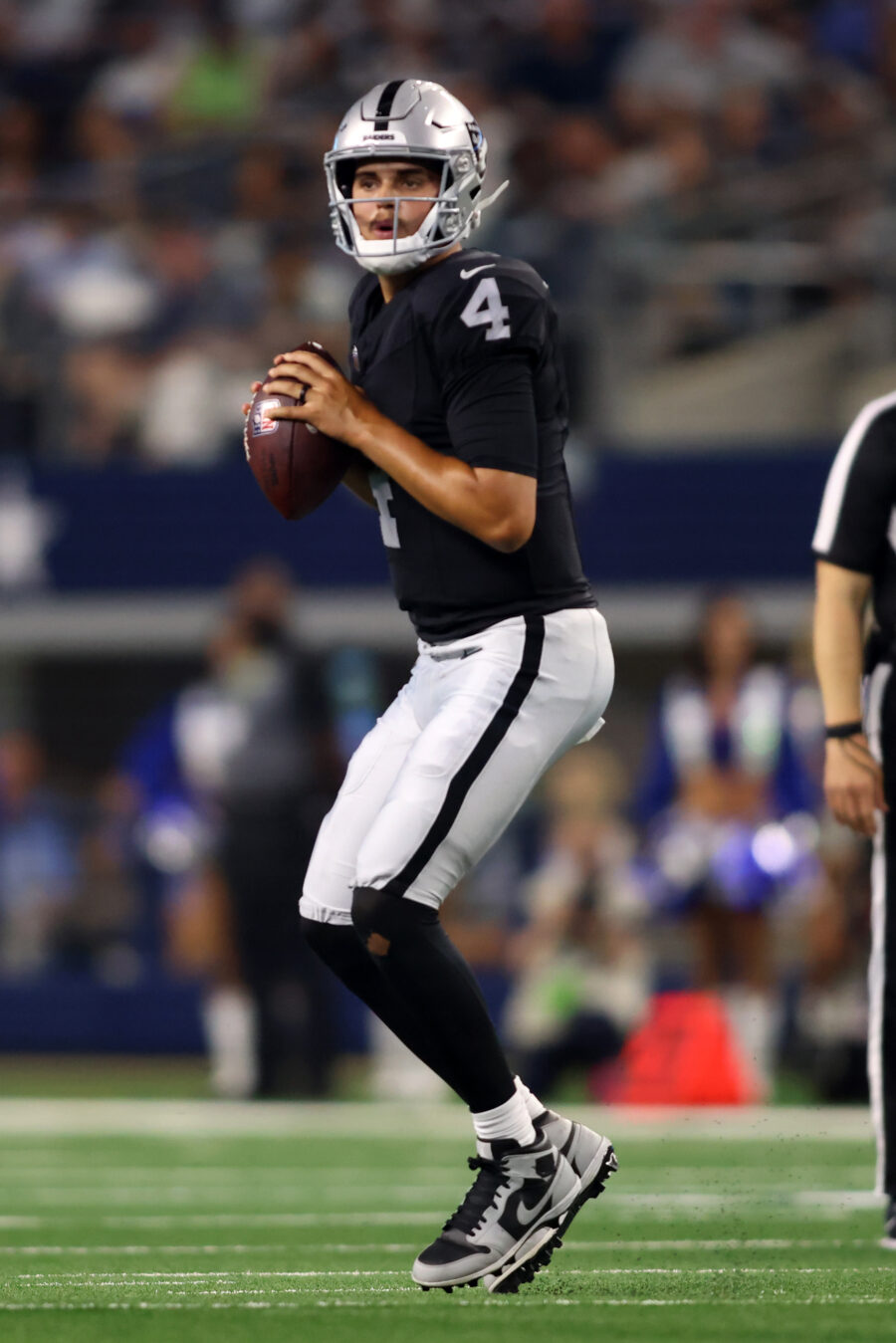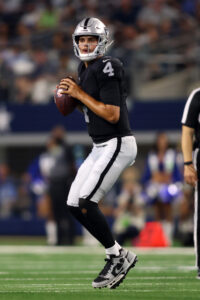 Offseason acquisition Jimmy Garoppolo completed the team's Week 3 loss to the Steelers, though he sustained a concussion during that contest and went into the league's concussion protocol. He was not able to clear the protocol in time for today's game against the Bolts, leaving head coach Josh McDaniels with an interesting choice to make.
The Raiders also signed soon-to-be 38-year-old Brian Hoyer in free agency and guaranteed over $4MM of his two-year contract. Hoyer has dressed as Garoppolo's backup in each of the first three games of the 2023 campaign and has started 40 games in his NFL career, the most recent of which came just last season. However, it has been seven years since Hoyer last won a game that he started, and McDaniels declined to confirm that the veteran would fill in for Garoppolo if necessary.
O'Connell had an impressive preseason, completing 43 of 62 passes for 482 yards and three TDs over Las Vegas' three-game slate, which led many to believe that he would overtake Hoyer on the depth chart sooner rather than later. The Chargers may represent something of a soft landing for him, as Los Angeles is giving up a league-worst 337 passing yards per game over the first three weeks of the regular season.
ESPN's Adam Schefter points out that Hoyer and O'Connell both took reps in practice during the early part of last week, but by the end of the week, O'Connell was taking most, if not all, of the reps.
"I think the preseason was valuable for me at the time, just to get out there and play and get it under my belt," O'Connell said. "But I think at this point it's pretty far gone and it's different teams and different schemes and different game plans for us. So I'm happy it happened, but it's time to move on, I think, and see what happens."
The Raiders and Chargers are both 1-2 and are looking to keep pace with the 2-1 Chiefs in the AFC West.
Follow @PFRumors