Derek Carr will be back under center for the Saints in the club's Week 4 contest against the Buccaneers today, per ESPN's Adam Schefter. Ian Rapoport of NFL.com first reported that New Orleans' QB1 had a good chance to play.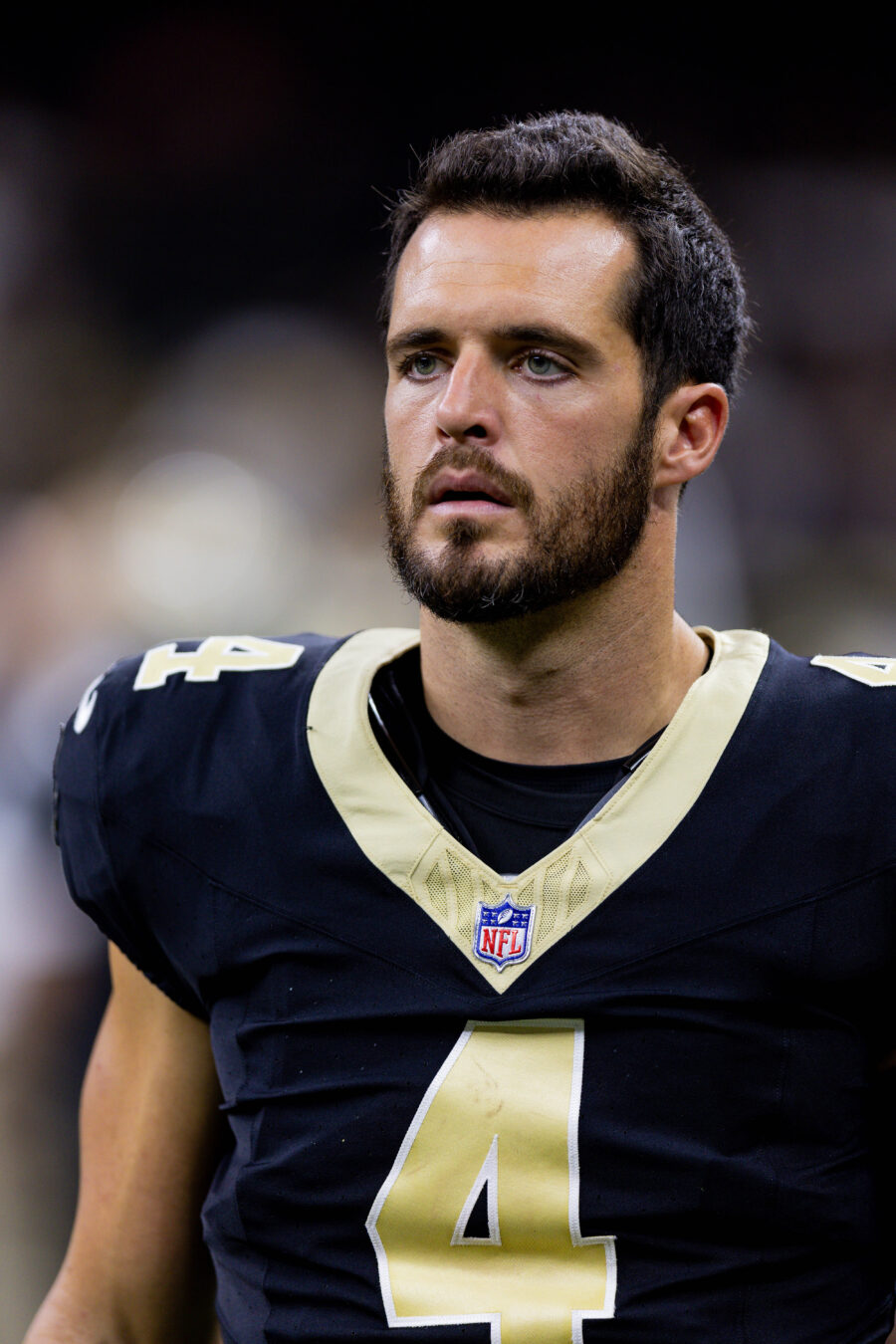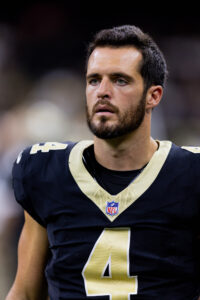 Carr, who signed a four-year, $150MM contract with the Saints in March shortly after his tenure with the Raiders came to an end, had guided his new team to a 2-0 record and a 17-0 lead in its Week 3 tilt with the Packers before sustaining a shoulder injury in the third quarter of that game. After Carr's departure, backup Jameis Winston completed 10 of 16 passes for 101 yards, but the Saints were unable to add to their point total, and Green Bay rallied for an 18-17 win.
To be clear, New Orleans' top-10 defense has been the primary catalyst for its 2-0 (and nearly 3-0) start. During his first two-and-a-half games in a Saints uniform, Carr has posted a mediocre 85.2 quarterback rating, completing roughly 65% of his throws for two TDs against two interceptions.
Still, the team will doubtlessly be happy to have its marquee offseason acquisition back in the fold, especially in light of the disappointing loss to the Packers. Carr, who was diagnosed with a sprained AC joint, has taken first-team reps in practice over the past two days and will suit up as long as the coaching staff believes he will be able to protect himself.
Rick Stroud of the Tampa Bay Times, who covered the Bucs during Winston's five-year run with the club, recalled a time when Winston was dealing with an AC joint injury of his own. As Stroud notes, it will be interesting to see whether Carr, in his first game after suffering the injury, turns down open looks because he lacks the arm strength and/or confidence to make the throw.
Luckily for Carr, he will have running back Alvin Kamara back in the fold to handle short tosses out of the backfield and to otherwise take some pressure off of the passing game. Kamara will make his 2023 debut after serving a three-game suspension to start the season.
Follow @PFRumors