OCTOBER 1: The Colts plan to open Taylor's 21-day practice window on Wednesday, October 4, per Ian Rapoport and Tom Pelissero of NFL.com. Rapoport and Pelissero confirm Breer's report that there have been no trade talks between Indianapolis and other clubs in recent days, though one source tells them that "multiple teams" remain interested in acquiring Taylor and authorizing a top-of-the-market contract for him. Likewise, Ballard is still open to moving his Pro Bowl back if he gets the right offer. Per Dianna Russini of The Athletic (subscription required), Ballard is seeking an early second-round pick (or, presumably, an equivalent package).
As suggested below, the Colts' current list of potential trade partners does not include the Dolphins, who have not spoken to Indy since the season began, or the Packers, who remain out of the mix. For now, the Colts are simply focused on getting Taylor — who has been rehabbing at the team facility in recent weeks — back on the field.
SEPTEMBER 30: With their Week 4 contest just around the corner, the Colts will soon need to decide how to proceed with Jonathan Taylor. The team's lead running back will be eligible to be activated from the PUP list next week, and it appears likely he will be able to suit up in Indianapolis or elsewhere in the near future.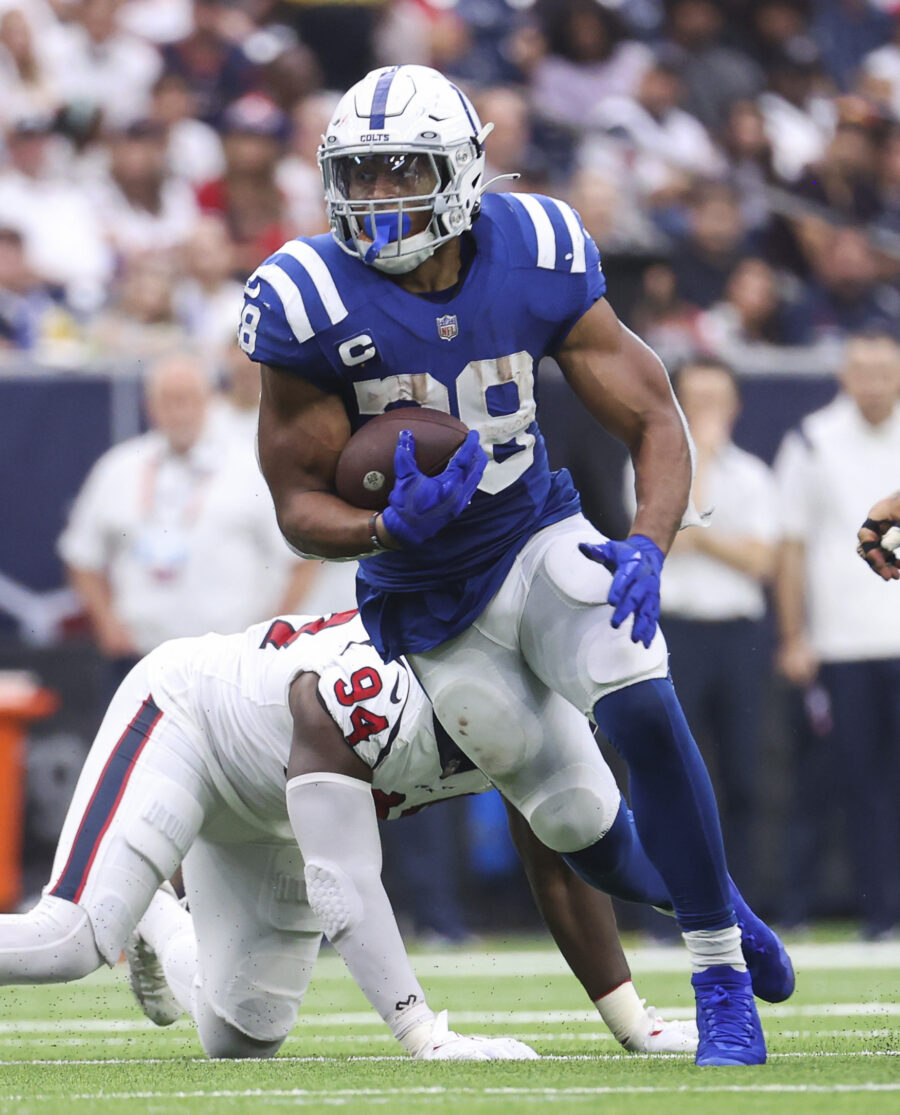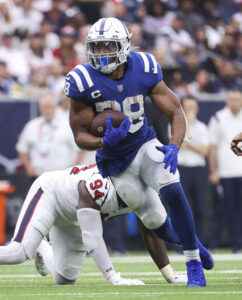 Taylor has been nursing an ankle injury since training camp, and his placement on the reserve/PUP list during roster cutdowns bought the Colts an extra month to work out a potential trade. A deal sending him out of Indianapolis remains the 24-year-old's goal, but the situation does not seem headed in that direction for the time being.
The Colts haven't received trade calls in recent days, Sports Illustrated's Albert Breer notes. That comes as little surprise, given the lack of teams known to still be interested in Taylor at this point. The Dolphins and Packers have been heavily linked to him in recent months, but Miami's strong (and cost-effective) RB room and Green Bay's decision to drop out of the running in any potential deal have dropped the number of logical destinations. Breer adds that interest will likely pick up if/when Taylor plays for the Colts as early as Week 5, if he is activated by that point.
Breer also predicts Colts general manager Chris Ballard would be more than willing to listen to trade offers, despite the latter's public optimism the team's relationship with Taylor can be repaired. Indianapolis was originally seeking a first-round pick in a deal for the former second-rounder, who is entering the final year of his rookie contract. That stance is believed to have since shifted, though, and a lower asking price could open up at least a rental market for the remainder of the 2023 campaign.
Taylor appears to be fully healed (as many have speculated he has been since before the regular season kicked off), per ESPN's Stephen Holder. The 2021 rushing champion has suggested as much in recent social media posts, though Holder notes Taylor has immediately departed the team's facility after his morning workout routines, and that he has been absent from each of the Colts' games this season. That would make a return to action in Indianapolis a tense development in this saga, though it is the expected outcome at this point.
Taylor's contract would toll to 2024 if he were to go without being activated by Week 6 and stay on the PUP list through the rest of the campaign. If he were to play for the Colts this season, the franchise tag would become a serious consideration on the team's part. For the time being, though, all eyes will be on the Colts' plans with respect to activating Taylor with the October 31 trade deadline looming.
Follow @PFRumors