Last year saw the most limited season of Colts linebacker Shaquille Leonard's career. As he continues to work his way back from the injury that derailed his 2022 season, his defensive coordinator Gus Bradley has publicly disclosed that Leonard is still on a timeline that will determine how soon he is able to return to a full-time role, with the current goal being sometime this month, according to Mike Chappell of FOX59/CBS4 Sports.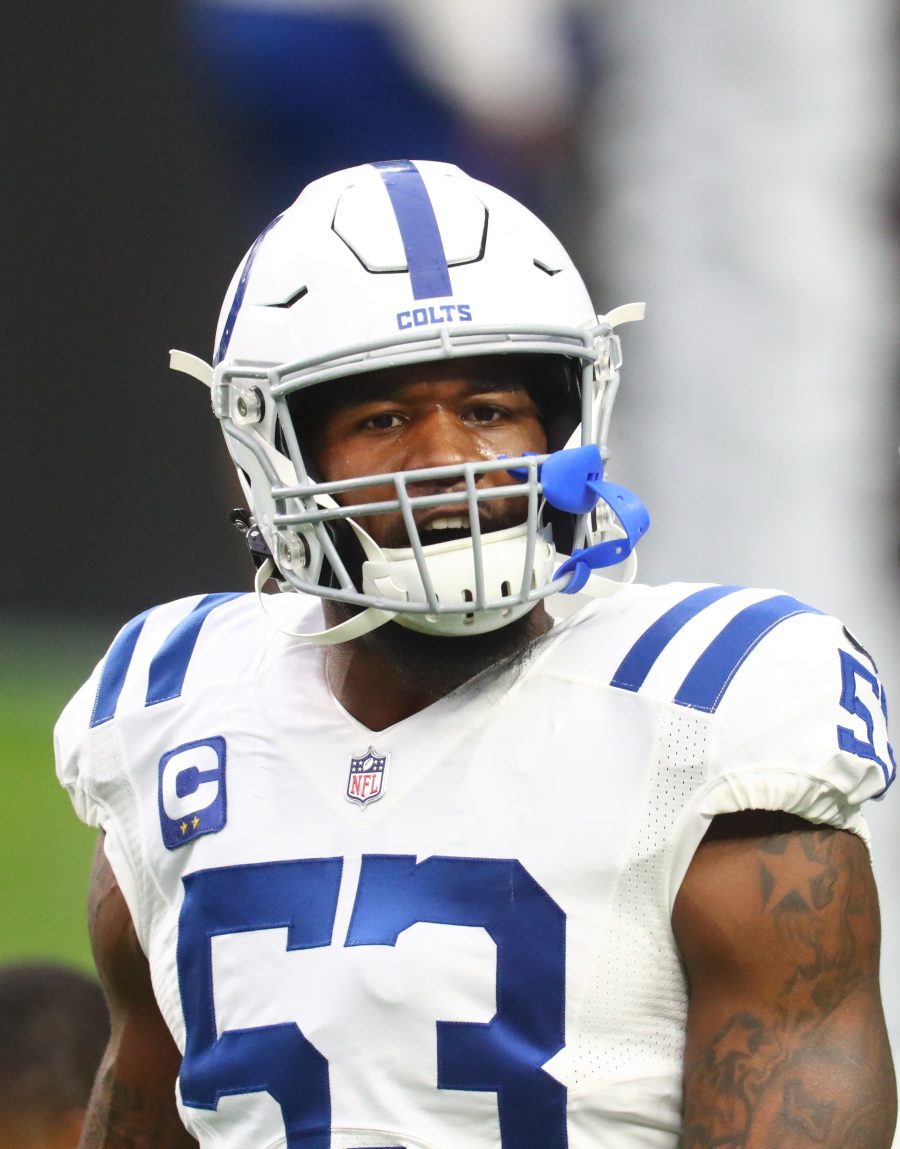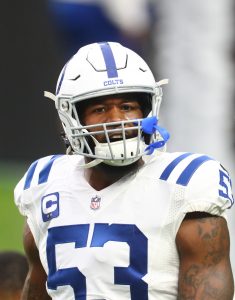 A three-time first-team All-Pro, Leonard was suffering a persistent back injury that limited him to only three games last year. Back surgery aimed at addressing the issue occurred before the 2022 season, forcing him to miss the first three games of the year. When he finally made his season debut, he only saw 16 snaps before exiting with a concussion. He would eventually play limited snaps in two more games before being placed on injured reserve for the remainder of the year after undergoing a second back surgery.
Since coming back, Leonard has returned to a starting role, playing in eight of the team's nine games so far this year. While he's looked a bit like his old self, flying all over the field in order to be a top-four tackler on the team, the staff has been a bit disappointed by his lack of flash plays. Usually a disruptive turnover machine, Leonard has forced no fumbles, has broken up or intercepted zero passes, and has been unable to land a hit on an opposing quarterback, while accumulating only two tackles for loss.
While he's been starting, Leonard has still been on a limited snap count, while fellow Colt Zaire Franklin, the NFL's leading tackler, has seen virtually every defensive snap of the season for Indianapolis. He recently voiced his displeasure with the situation, according to Nate Atkins of the Indianapolis Star, claiming he wants to be on the field 100 percent of the time. "My patience was kind of thrown out the window," Leonard told the media. "I want to be on the field. If I want to buy a ticket, I can sit in the stands or something."
Bradley told the media that he understands Leonard's frustration and wants him to keep that hunger but was clear that the plan would remain the same, per Joel A. Erickson of the Indianapolis Star. Even last week, when Franklin was forced to miss the Colts' contest in Carolina, instead of bumping up the playing time of Leonard, the staff turned to second-year undrafted backup Segun Olubi. Olubi saw 100 percent of the team's snaps in his first start last weekend; Leonard saw only 55 percent.
ESPN's Stephen Holder offered another perspective of Leonard's struggles to return to the field full-time, suggesting that the defensive scheme could have something to do with it. Bradley only joined the Colts coaching staff last year, a season in which Leonard barely saw the field. Leonard was previously the centerpiece of former defensive coordinator Matt Eberflus' system, allowing him to roam and make plays using his instincts.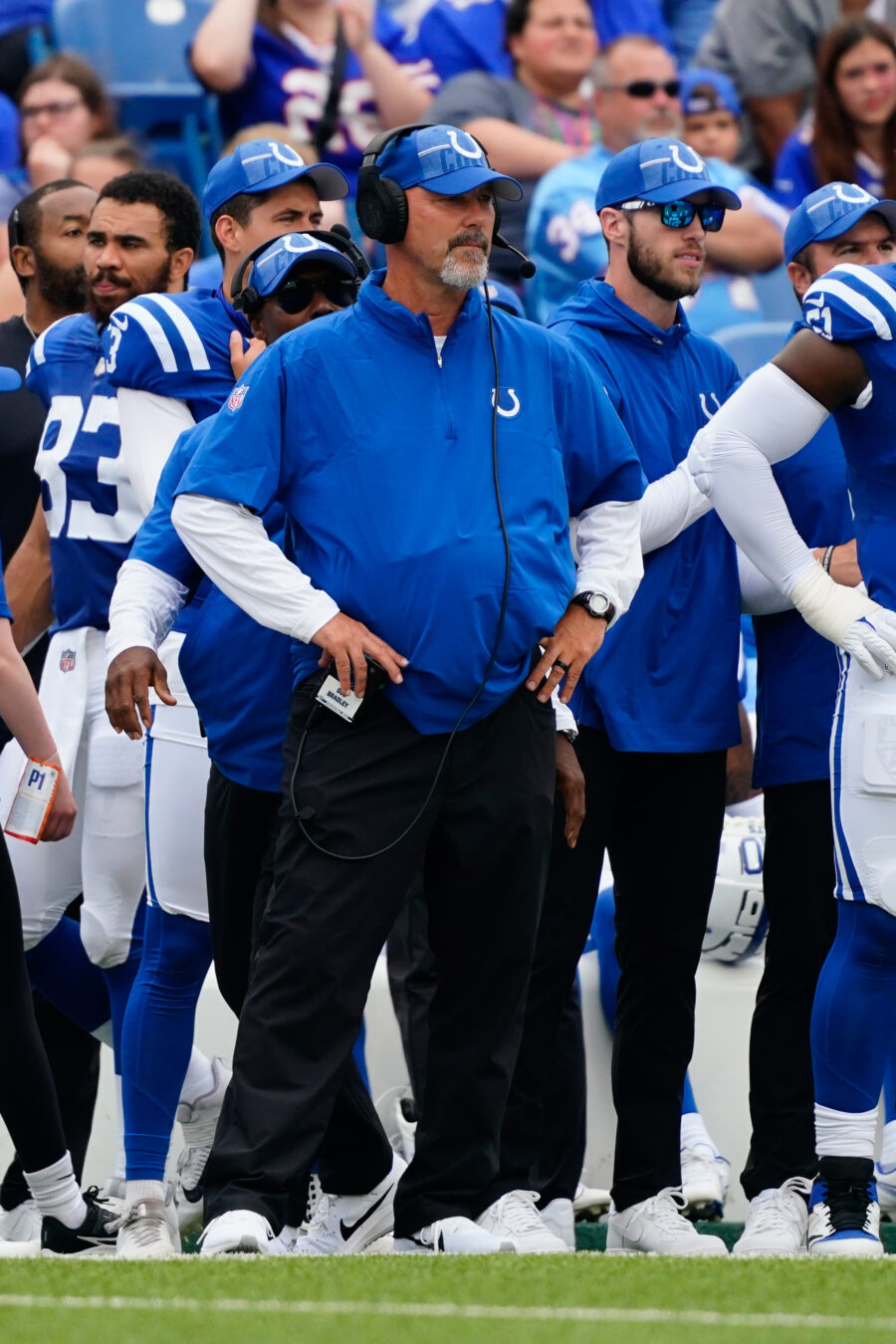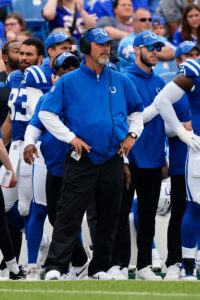 Bradley's new system tends to funnel plays to the middle linebacker, allowing Franklin more opportunities to make plays on the ball than Leonard gets at his weakside position. It requires much more structure from Leonard, especially by asking him to take on more blocks, a difficult role for one of the league's smaller linebackers to strive in.
While it has not been suggested anywhere, there's reason to believe these scheme issues could lead to Leonard's eventual exit from Indianapolis. Leonard holds a $19.79MM cap hit this year, and it's set to only get bigger over the next two seasons. If Leonard isn't able to return to his regular All-Pro level of play in Bradley's system, there isn't much need for the Colts to dedicate such a high portion of their salary cap to retain him.
Speculation aside, Leonard will soon be able to return to a full-time role, if Bradley stays true to his word. A full-strength Leonard will finally have a chance to show his potential in Bradley's system. Hopefully, Leonard will look more like his former self in the closing weeks of the season. If not, though, the Colts may have some questions to answer moving forward.
Follow @PFRumors