NOVEMBER 19: Rodgers told Jay Glazer of FOX Sports that he wants to return to practice on December 2, which is the day he will turn 40 (h/t Mike Florio of Pro Football Talk). If Rodgers can realize that goal, then he would obviously be on track to make the mid-December return to game action that he alluded to previously.
As CBS Sports' Josina Anderson reports, the four-time MVP is aiming for New York's' Christmas Eve contest against Washington as his first game since Week 1. That would line up sensibly with a practice return in mid-December, though plenty will be determined by the timing of his 21-day practice window being opened. Anderson confirms, however, that Rodgers still has a long way to go to receive clearance in the first place.
Of course, if the Jets lose their next two games, they will be an extreme longshot to make the postseason before Rodgers even gets back on the practice field, which would seemingly render a 2023 comeback needlessly risky.
NOVEMBER 16: As unrealistic as it sounded near the beginning of this journey, Aaron Rodgers is still beating the drum of a late-season return from the Achilles tear he suffered four plays into his Jets career. Reinjury risk obviously introduces a complication, but the Jets would not stand in the future Hall of Famer's way.
The Jets are banking on Rodgers coming back for the 2024 season, after the parties reached an agreement in which the 19th-year QB gave back money. Now attached to a two-year, $75MM deal, Rodgers remains attached to a fully guaranteed 2024 sum. Rather than ensuring the most expensive QB investment in team history will be 100% for the offseason program, the Jets would give Rodgers the final say about returning late this season.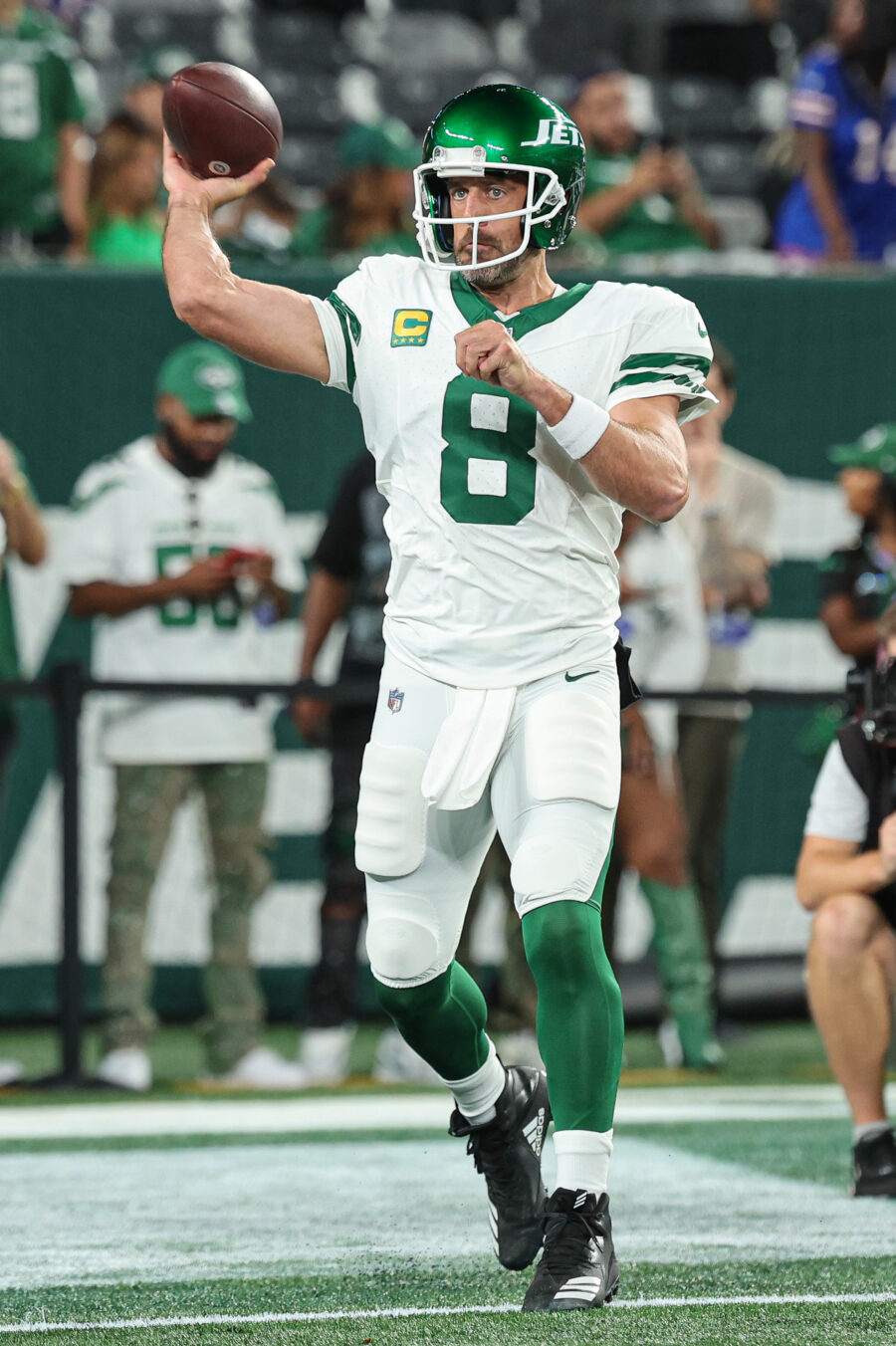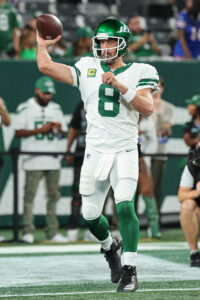 "Aaron's a big boy, a grown man, and no one's going to know Aaron's body like Aaron knows his body," Robert Saleh said, via ESPN.com's Rich Cimini. "And if he feels after all the doctors clear him — I'm sure there's a million of them, I have no idea — but if Aaron says he wants to play, he's going to play."
Jets GM Joe Douglas previously said the team expects to have the soon-to-be 40-year-old passer back late this season, adding more fuel to this plot Rodgers unveiled in September. Rodgers' weekly Pat McAfee Show appearances have kept him in the public eye more often compared to just about every other player who has suffered a major early-season injury, extending this as a regular talking point. The four-time MVP said this week mid-December is a realistic goal. Though, Rodgers has stopped short of revealing a precise timetable.
The Jets' record will naturally play into this unlikely comeback coming to fruition, with Rodgers confirming the Jets have to be in the playoff mix for him to turn this comeback effort into a return. New York has dropped to 4-5, seeing Zach Wilson's struggles continue to the point the team has not scored a touchdown in 36 drives. The Jets face the Bills and Dolphins over the next two weeks. After the back-to-back losses, ESPN's FPI gives the Jets just a 4.1% chance of qualifying for the playoffs. Their performance in these two upcoming AFC East tilts may well determine how much longer this Rodgers-driven plot will last.
Rodgers has a history of a late-season comebacks, with mixed results. He has twice returned after sustaining a broken collarbone, re-emerging in the Packers' 2013 regular-season finale — to help them hold off the Bears for the NFC North title — and resurfacing in December 2017. The latter return led to a one-off in which the Packers held out an IR-return spot — back when teams only had two such activations available — for Rodgers, who played in Week 15. A narrow loss to the Panthers led to the Packers placing Rodgers back on IR, as the organization exercised caution against the risk of reinjury.
Collarbone injuries and Achilles ruptures are obviously different matters, and Rodgers returning would be a landmark development in terms of injury rehab efforts. While the more realistic scenario is the Jets see Rodgers on the field again next season, Wilson — whom Saleh confirmed remains New York's starter — is now in charge of this storyline.
Follow @PFRumors