The decision made yesterday by arbitrator Stephen Burbank to rule in favor of the Saints on Jimmy Graham's positional dispute wasn't good news for Graham. However, it may not have been bad news for tight ends in general. Had Burbank decided to consider Graham a wide receiver, teams would have made a greater effort going forward not to split out their own tight ends, which would potentially limit the pass-catching numbers for those players, who would have a harder time exploiting certain matchups.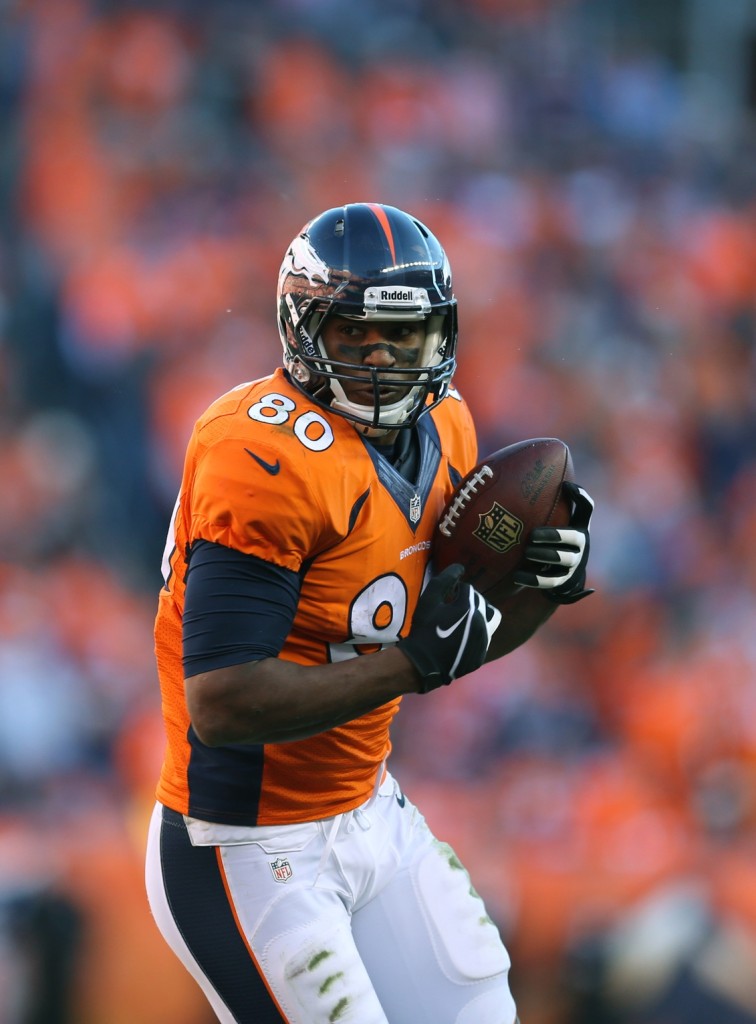 Additionally, now that Graham is officially viewed as a tight end, he's poised to set a new high watermark for salary at the position. The Saints are reportedly willing to make Graham the league's highest-paid player at the position, surpassing Rob Gronkowski's $9MM annual value. The creation of a new top tier for salary at the position should bode well when other tight ends begin to negotiate new contracts, and will only help increase the figures for future franchise and transition tags.
All of this is to say that a player like Julius Thomas, whose contract is set to expire at the end of the 2014 season, shouldn't be discouraged by the Graham verdict. A franchise tag at wide receiver likely won't be in Thomas' future, but the franchise tag for tight ends should be on the rise next year, and if Graham cracks $10MM per year on a long-term deal with the Saints, Thomas will have a stronger case to exceed $7MM on a pact of his own.
An extension for Thomas is indeed on Denver's to-do list, with GM John Elway confirming to Mike Klis of the Denver Post last month that the Broncos have opened extension talks with their tight end. In Klis' view, a $7MM per year average may be the target for former fourth-round pick, who turned 26 last week.
When considering Thomas' value, there are a handful of factors to take into consideration. Coming into the 2013 season, Thomas had just one reception on his résumé for his first two years in the NFL, and had battled ankle troubles in 2012. However, he broke out in a big way in '13, catching 65 balls for 788 yards and 12 touchdowns, despite ceding plenty of targets with Demaryius Thomas, Eric Decker, and Wes Welker.
Thomas is young, athletic, and a gifted pass-catcher — the fact that he played only one year of college ball at Portland State could actually be a positive for the Broncos, since it suggests he still has plenty of room to continue to develop and improve following his breakout season. The tight end recently told Ross Jones of Fox Sports that he anticipates the team finding new, creative ways to use him in 2014, as he becomes more comfortable and confident in the offense.
"I do think I'm still scratching the surface," Thomas said. "I've had guys who have told me that playing football around year four and year five, it starts to click and then it all starts to make sense of what you're doing. That's typical of a normal guy who has been playing forever. I still think I have so far to go. I need to keep getting repetitions and keep getting comfortable with things."
Assuming Denver also believes Thomas is "scratching the surface" of his full potential, it makes sense that the team would attempt to lock him up before the upcoming season, before his value increases even further. Still, when it comes to Thomas' next contract, the club could have some of the same concerns that exist in negotiations with wideout Demaryius Thomas. Peyton Manning's presence in Denver has helped pad stats for all the team's pass-catchers, and the presence of Welker, free agent signee Emmanuel Sanders, and rookie Cody Latimer will ensure that no one receiver is necessarily indispensable to the team's passing attack. Additionally, with Manning unlikely to continue his career for more than another two or three years, it's worth considering who will be throwing the balls caught by the pair of Thomases if Denver signs both players to lucrative long-term deals.
If the Broncos think Thomas is the real deal though, there's no reason not to attempt to secure him on a multiyear contract this summer. A deal like the one agreed upon between Dennis Pitta and the Ravens this offseason could make some sense — Pitta only received an average annual value of $6.4MM over five years, but $16MM of that $32MM deal is fully guaranteed. I'd guess the Broncos are more likely to push for a different sort of structure, one with a higher annual salary and a more modest guarantee. In that scenario, a five-year deal for Thomas could fall in the $35-40MM range, but with a guarantee in the neighborhood of $10-13MM.
Photo courtesy of USA Today Sports Images.
Follow @PFRumors