Notable signings:
Notable losses:
Extensions and restructures:
Trades:
Draft picks:
Other:
After an 8-8 season and their third straight campaign without a playoff appearance, the Bears are looking to turn things around in a big way in 2014. As evidenced by the lengthy catalog of their moves above, few teams were busier this offseason than Chicago.
Jay Cutler missed a good chunk of last season, opening the door for the emergence of backup quarterback Josh McCown. As the pouty signal caller was set to hit the open market, many wondered if the Bears might instead opt to roll with McCown and let their longtime starter go elsewhere. However, early on in the New Year, General Manager Phil Emery announced that the Bears signed Cutler to a new contract worth a reported $126MM over seven years with $38MM guaranteed. The Bears are ostensibly happy about the new deal and Cutler must be over the moon, but not everyone was crazy about the contract. Cutler hasn't played a full season since 2009 and while he's getting paid like Tony Romo (the contracts are quite similar), he doesn't have the same kind of yardage totals as the Cowboys QB. So why pay that kind of money for a quarterback who has just one career playoff victory to his credit and doesn't have the stats of others at his pay grade? There are a few reasons. The Bears are banking on Cutler holding up better than he has in recent years, which would go a long way towards making his contract worthwhile. Those yardage totals should also spike under the continued tutelage of pass-happy head coach Marc Trestman. And, while the payout is high over a seven year period, it's unlikely that Cutler ever sees the later years of that contract. The reality is that there aren't a ton of high-quality quarterbacks out there in today's NFL and Chicago understandably felt more comfortable with Cutler than 35-year-old journeyman McCown.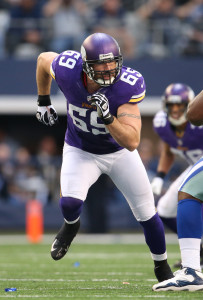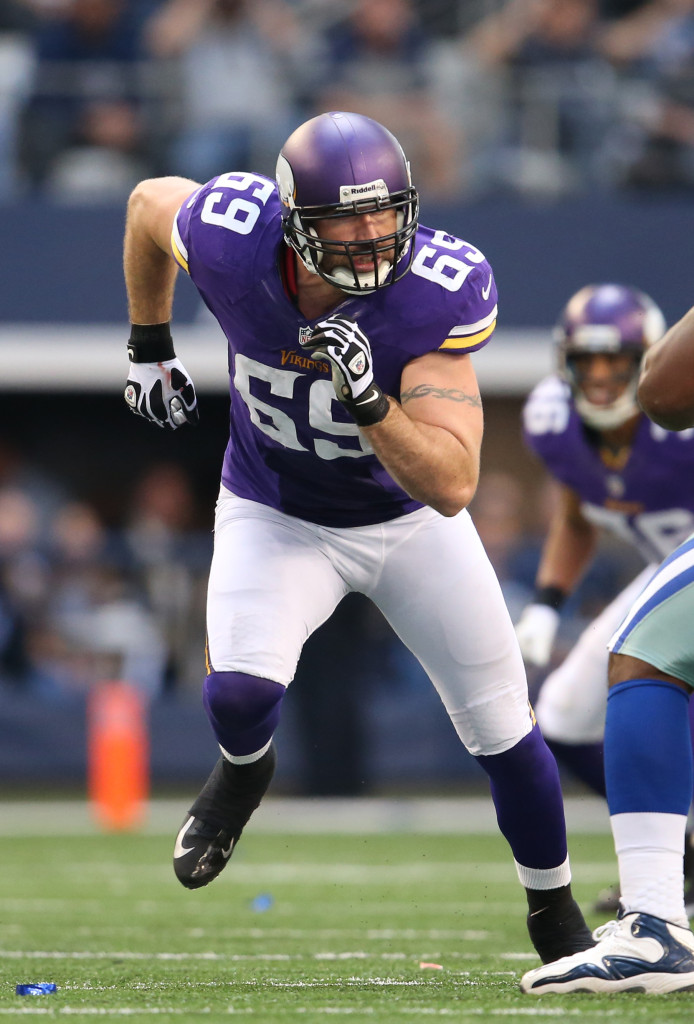 Cutler has a better chance of staying on the field if his offensive line holds up and the new four-year deal for guard Matt Slauson will help with that effort. Chicago agreed to sign the former Jets lineman to a $12.8MM deal with $3.9MM guaranteed before other teams had the opportunity to steal him away. After free agent guards like Geoff Schwartz, Jon Asamoah, and Shaun Lauvao signed deals with higher average annual values on the open market, Slauson's deal looks pretty solid. He wasn't much of a force during his time with Gang Green but he has blossomed into a very solid offensive guard for Chicago and should continue to be for years to come.
The Bears and Brandon Marshall agreed to a contract extension in May that allowed for Chicago to lock down one of the game's best wide receivers. The deal gives Marshall $30.1MM in new money and will pay him $15MM in 2014. The veteran also made NFL history by becoming the first NFL player to announce his new contract on "The View." Whoopi Goldberg opined that Marshall is the kind of high-end receiver needed to help make Trestman's fast-paced passing offense succeed. Joy Behar also gave a thumbs up to Emery, citing Marshall's league leading 33.0 rating on Pro Football Focus (subscription required).
The real overhaul came on the other side of the football where the Bears added two impact defensive ends. The Bears signed former Raiders DE Lamarr Houston after he turned in a career year with 56 tackles, 6 sacks, and two forced fumbles. The Bears' run defense left much to be desired in 2013 and the addition of Houston should go a long way towards fixing that issue. To help beef up the pass rush, the Bears edged out the defending champion Seahawks and other interested suitors to land Jared Allen. Allen, 31, may not be quite as fearsome as he was in his prime, but he remained productive and durable in 2013, recording 11.5 sacks in his last season with the Vikings. It was the sixth straight year in which Allen had started all 16 regular season contests for the team, and the seventh consecutive season he'd notched 11 or more sacks. Pro Football Focus' metrics ranked the veteran fifth overall among 4-3 defensive ends in '13 and is out to prove that he's very much prepared to continue as a full-time player. The Bears will also have Willie Young, who started for the Lions last season, there in support of Allen and Houston. The Bears were forced to make Julius Peppers a cap casualty in March, but they made up for it with some very notable additions.
The Bears shiny new bookends should be exciting to watch but it's hard to say whether the defensive line will succeed as a whole after the departure of Henry Melton. The loss of Melton to the Cowboys hurts. While missed most of 2013, he made 14 starts and racked up a career high 31 tackles with six sacks en route to his first Pro Bowl in 2012 and showed a great deal of potential. In his place, the Bears will now count on former Cowboy Jay Ratliff along with the returning Stephen Paea and second-round picks Ego Ferguson and Will Sutton.
There are some new faces on the defensive line, but the Bears managed to keep some stability in their secondary by re-signing Tim Jennings and Charles Tillman. Jennings could have potentially found a nice deal if he put his toe in the free agency pool, but that was far from a certainty given that he's on the wrong side of 30. Over the last two seasons, Jennings has 13 picks and 104 tackles to his credit, so Chicago was happy to lock him down before he hit the open market. However, one has to wonder if the Bears could have retained him for less if they let him collect offers from other clubs first. There is some change of note at safety with Ryan Mundy – who was signed to a reasonable two-year, $3MM deal – former Packer M.D. Jennings and ex-Cardinals safety Adrian Wilson in reserve roles.
All things considered, much of the Bears' success will probably hinge on the overhauled defensive line and the health of Jay Cutler. If things fall into place for Chicago, there's no reason why they can't come out on top of the NFC North in 2014.
Spotrac and Over The Cap were used in the creation of this post. Photo courtesy of USA Today Sports Images.
Follow @PFRumors