11:50am: There have been a couple of clarifications on the deal. Ian Rapoport tweets that the draft pick is a conditional sixth-rounder that could turn into a fourth-round pick. ESPN.com's Rich Cimini confirms (via Twitter) that there will be no renegotiations and the Jets will indeed pick up the remainder of Harvin's contract.
Meanwhile, Seahawks general manager John Schneider released a statement:
"Although this was an extremely difficult decision, we are constantly evaluating our team and believe at this time, that this is in our best interest to move the team forward. We thank Percy for his efforts that contributed to a Super Bowl XLVIII victory and wish him well."
11:05am: The Jets have officially announced the transaction. However, they did not release specifics about the traded draft pick.
"Percy is a versatile, dynamic player who has been productive on offense and special teams," said general manager John Idzik. "We're excited about adding him to the Jets."
SATURDAY, 10:15am: Brian Costello of the New York Post tweets that the reported value of the conditional draft picks heading to Seattle are too high. He notes in a subsequent tweet that the pick won't go as high as the second round.
FRIDAY, 6:12pm: The conditional pick is reported to be at least a fourth-round selection as high as a second-rounder depending on performance, according to Rich Cimini of ESPNNewYork.com and Jason La Canfora of CBS Sports (via Twitter). Cimini credits his report to John Clayton of ESPN.
4:30pm: With 11 days to go until this year's trade deadline, the Jets have moved aggressively to add an offensive playmaker to their roster. According to Jay Glazer of FOX Sports (Twitter link), the Jets and Seahawks have agreed to a trade that will send wideout Percy Harvin to New York in exchange for a conditional draft pick. Ian Rapoport of NFL.com reports (via Twitter) that the pick is a mid-rounder.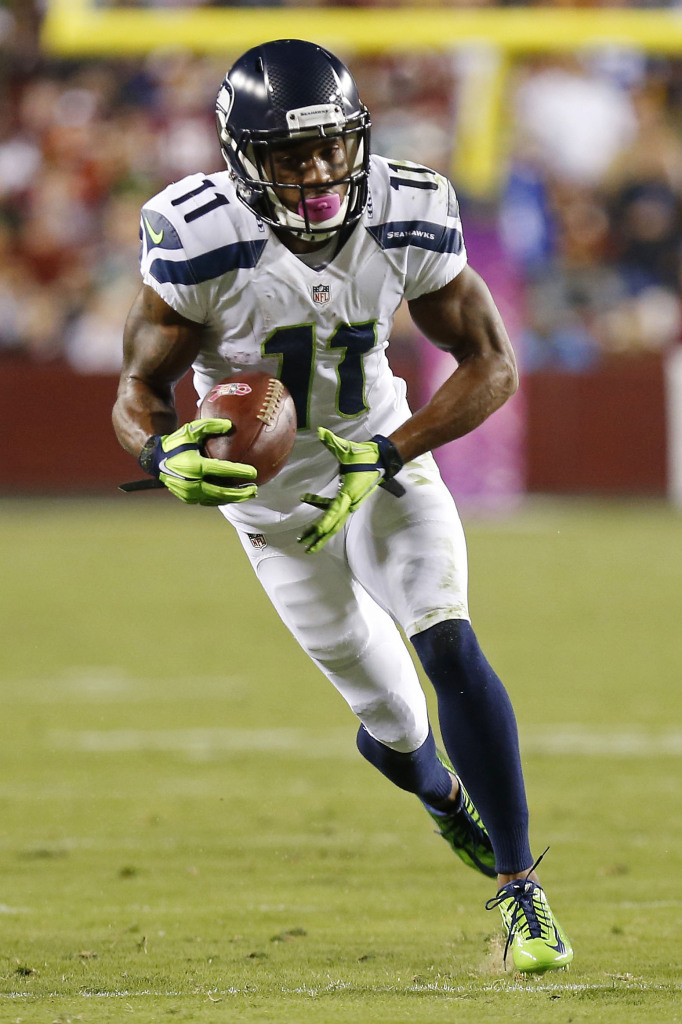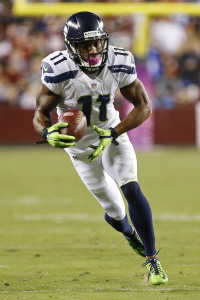 While Mike Garafolo of FOX Sports indicates (via Twitter) that Seattle had been "nosing around" the trade market for Harvin a little, the move still comes as a huge surprise — it was only 19 months ago that the recently-acquired Harvin inked a huge long-term extension with the Seahawks.
Although Harvin proved in February's Super Bowl that his game-breaking ability could be a huge asset for the Seahawks, he missed the majority of the 2013 season, and has been somewhat slowed by injuries again in 2014. Even when the 26-year-old has been healthy this year, the Seahawks have struggled to get him the ball. Through five games, Harvin recorded 22 receptions for just 133 yards and no touchdowns. He added 92 yards and a TD on the ground, and returned kicks for the team, but it had still been an uphill battle for offensive coordinator Darrell Bevell as he tried to get the most out of the former Viking.
On the heels of a heartbreaking loss in New England, the timing of the move is curious for the 1-6 Jets. While the team may still have hope of salvaging this season, it's extremely unlikely that Rex Ryan and company have a significant enough turnaround to challenge for a playoff berth. With Ryan and GM John Idzik fighting to keep their jobs, it's easy to view the deal as a desperation move, though we'll have to wait to hear exactly what the Jets gave up.
Adding Harvin to the roster, after signing Eric Decker in free agency this year. should help give Geno Smith every possible opportunity to prove he's the answer for the team at quarterback. However, Harvin is on the books for a $10.5MM salary in 2015, so if his injury woes persist, it's not clear if he'll be a part of the team's long-term plans. None of Harvin's salary beyond this season is fully guaranteed, so the Jets' remaining nine games could serve as an extended audition for the former first-round pick.
For the Seahawks, Doug Baldwin figures to take on the title of the No. 1 wideout in the offense by default. Receivers like Jermaine Kearse and Paul Richardson should see their roles expanded as well, and both players have big-play ability, even if they won't necessarily draw as much defensive attention as Harvin or match his explosiveness. Unlike last season, the team won't be able to rely on Golden Tate, who signed in the offseason with the Lions at a price that was virtually impossible for the Seahawks to match with Harvin on their books.
By acquiring Harvin via trade, the Jets will take on the remainder of his six-year contract, minus the prorated bonus money, which will accelerate onto Seattle's cap for 2014 and 2015. A prorated portion of Harvin's $11MM base salary for this season will be transfered to the Jets' cap, while the Seahawks will be charged the rest of his '14 cap hit, as well as $7.2MM in dead money for '15. If things work out between Harvin and the Jets, the team will have the ability to keep him through the 2018 season.
The Jets had been carrying in the neighborhood of $20MM in cap room, so the club won't have any problem fitting Harvin under the cap this season. However, New York will have to make a corresponding move and cut a player on the 53-man roster in order for the move to become official.
Follow @PFRumors