Pro Football Rumors' list of current free agents features a number of interesting names, including veteran players like Steven Jackson, Wes Welker, and Reggie Wayne. But the most intriguing free agents remaining on the list are a handful of players with an "(F)" following their names — Dez Bryant, Demaryius Thomas, Justin Houston, and Jason Pierre-Paul.
Of course, if these players were truly unrestricted free agents, they would've been snapped up about two minutes after free agency opened back in March. That "F" signals that they've been franchised by their respective clubs, with the non-exclusive tag. They're still technically free agents, since they have yet to sign their one-year tenders, but their free agency is restricted — any team wanting to sign one of these players would have to submit an offer sheet, and surrender two first-round picks if their offer isn't matched by the player's current club.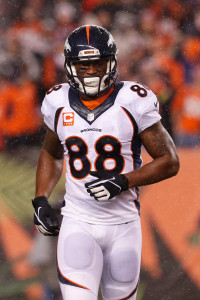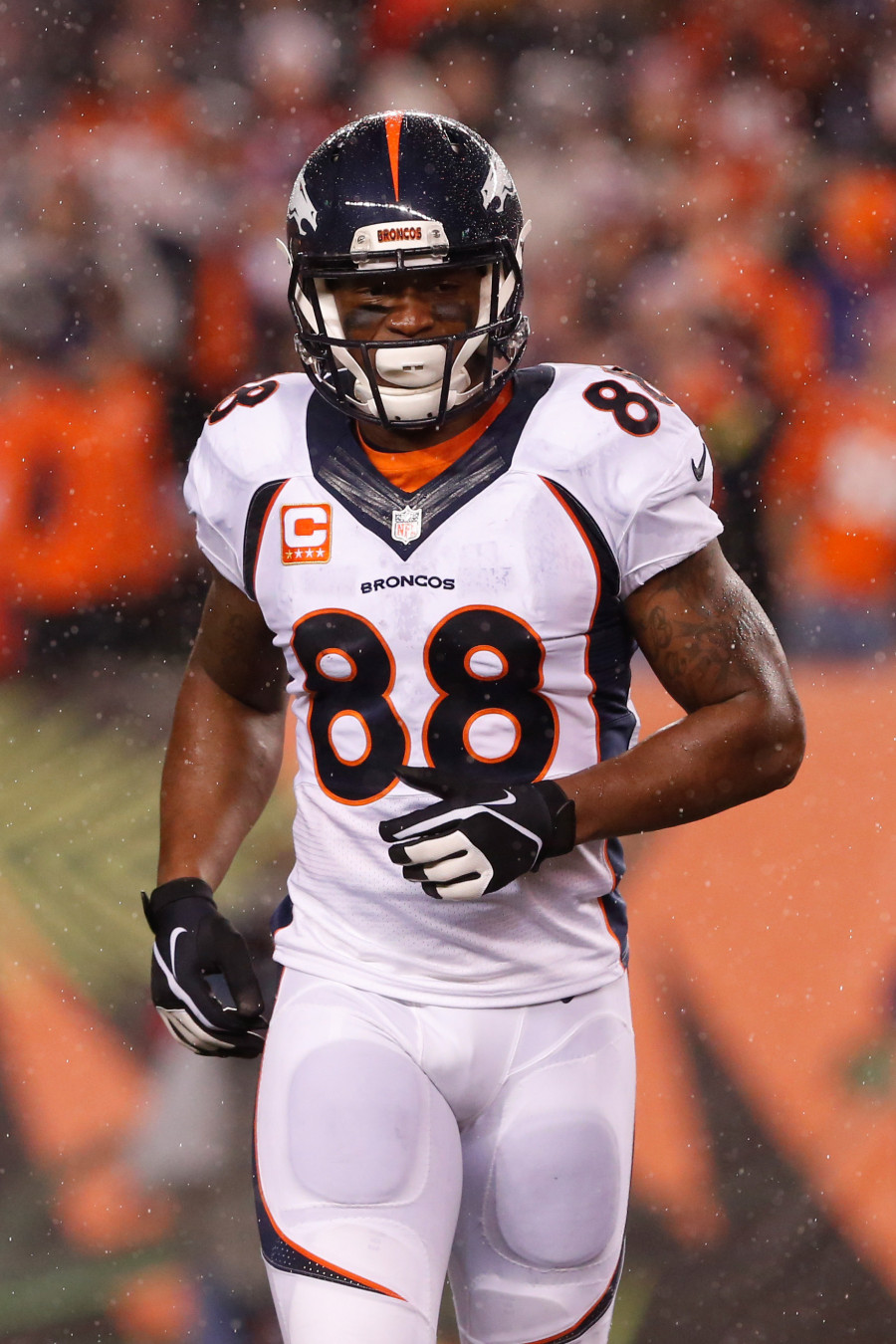 That's a steep price to pay for any team, which is likely why we haven't heard of any potential suitors trying to make a run for any of these players. You could make an argument that a team with cap flexibility that expects to pick late in the first round in the next couple years – the Packers, Bengals, or Chargers, for instance – should consider making a run at a star pass rusher like Houston. However, spending time negotiating with a franchised player and attempting to craft an offer that his team won't match takes a lot of time and effort. And when the alternative to simply wasting time is losing two first-round picks and committing upwards of $15MM annually to a free agent, it makes sense that teams would be wary.
In all likelihood then, these four "free agents" will simply return to their current teams. So far though, none of the four have reported to their respective clubs' offseason programs.
Asked about Pierre-Paul's potential attendance at next month's mandatory minicamp, Giants coach Tom Coughlin told Newsday's Tom Rock, "I expect him to be there." That's a sentiment I imagine head coaches Jason Garrett, Gary Kubiak, and Andy Reid would echo for their own franchised players.
Because these four players have yet to sign their tenders though, they're under no obligation to attend a so-called "mandatory" minicamp or even July's training camp. Those camps are only mandatory for players under contract, and Bryant, Thomas, Houston, and Pierre-Paul aren't under contract for now.
So what's the next step for these players? That next step could still be a couple months away. July 15 represents a key deadline, since it's the last day a franchised player can sign a multiyear extension with his team. If no long-term deal is in place by then, the player will likely have to simply sign his one-year tender (though not necessarily right away) and play out the 2015 season before potentially hitting unrestricted free agency in 2016.
The Cowboys, Broncos, Chiefs, and Giants are all believed to have discussed long-term contracts with their franchised players at some point, whether that happened recently or as far back as last fall. While those talks may not have been fruitful up until now, deadlines tend to spur action, so over the next two months, it will be worth keeping an eye on these four players to see how many of them bridge the gaps and reach agreements on multiyear extensions, avoiding the uncertainty of a one-year deal for 2015.
For what it's worth, the only player whose franchise tender remained unsigned as training camp approached last year was Jimmy Graham — Graham and the Saints ultimately struck a deal on – you guessed it – July 15.
Photo courtesy of USA Today Sports Images.
Follow @PFRumors