Despite some December speculation that his grip on the Falcons' general manager job was growing somewhat tenuous, Thomas Dimitroff will remain in his current role going forward, owner Arthur Blank announced today. Blank issued a statement expressing confidence in Dimitroff and head coach Dan Quinn going forward.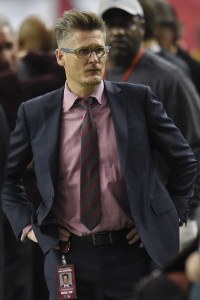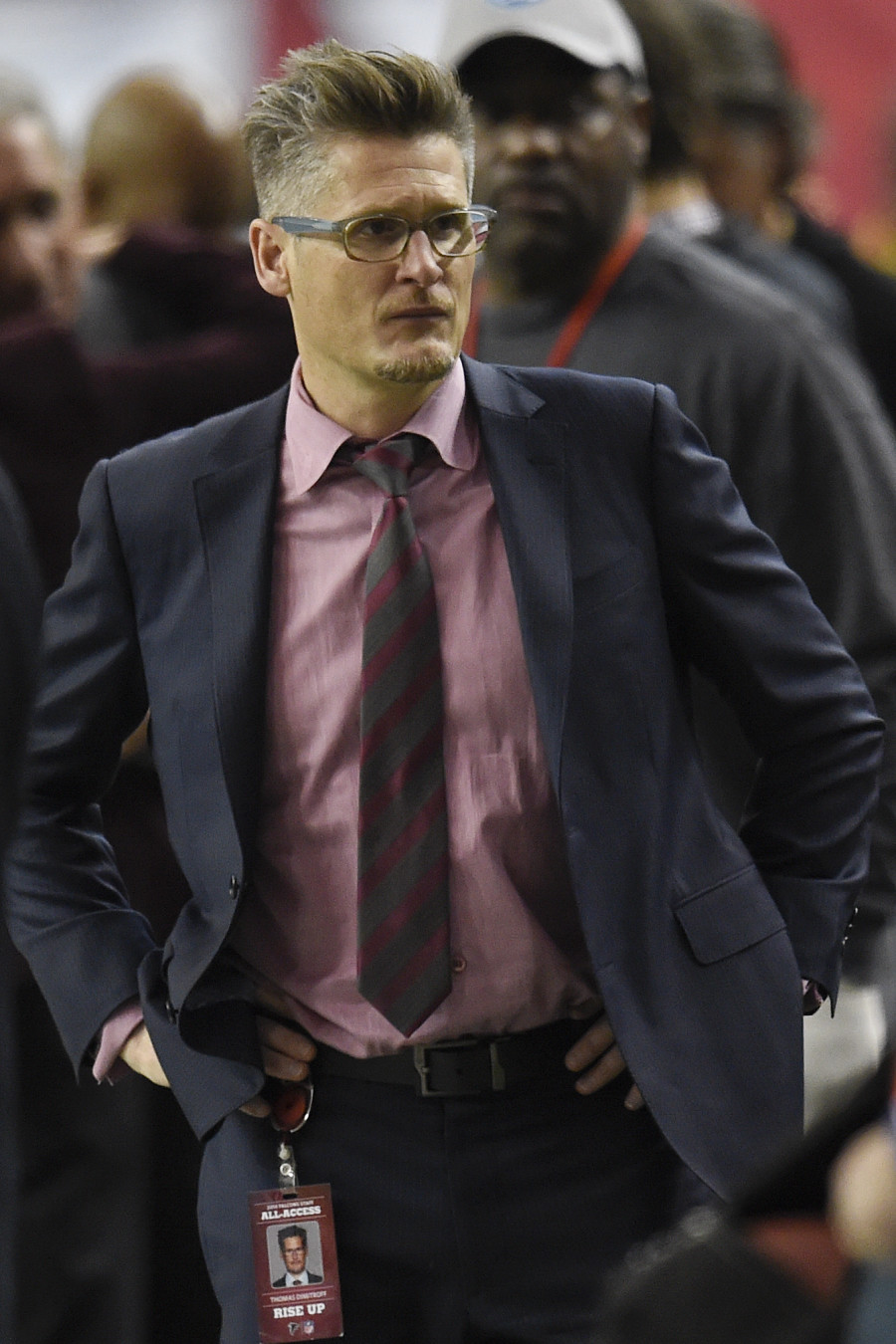 "Over the last week, we have conducted an exhaustive review of every area of our team," Blank said. "Through this process it has become very clear to me that Coach Quinn and Thomas Dimitroff have built a productive working relationship over the last 11 months. There is very good alignment between Dan and Thomas on the direction we need to go to improve our team and I believe maintaining the continuity of that relationship, with Scott Pioli continuing to assist Thomas, is the right way forward."
While Dimitroff and Pioli appear poised to remain in their current positions, that doesn't mean there won't be some changes made within the front office. In his statement, the Falcons owner went on to say that the team will likely make some moves in the next few weeks that will affect football operations.
"We are going to make a number of changes to our pro personnel and college scouting departments and that process began this week," Blank said. "It will take some time, but we will be adding talent on the pro personnel side and re-organizing both of these groups to best align with the shared vision of Coach Quinn and Thomas Dimitroff. I expect these changes will produce positive results for our team."
After making the playoffs in four of Dimitroff's first five seasons as GM, the Falcons have struggled in recent years, going a combined 18-30 over the last three seasons, with no postseason berths. The team has had some trouble during that stretch adding offensive playmakers to complement Matt Ryan and Julio Jones, though Devonta Freeman's breakout season in 2015 was a positive sign. There has also been a lack of difference-making talent on defense in Atlanta lately, but the hiring of Quinn and this year's selection of Vic Beasley represented steps in the right direction on that side of the ball.
Follow @PFRumors