A return to Los Angeles in 2016 is looking likelier than ever for the NFL. In a 48-page report distributed Saturday to the league's 32 teams, commissioner Roger Goodell criticizes the respective stadium proposals in St. Louis, Oakland and San Diego, referring to them as "unsatisfactory and inadequate," according to the LA Times' Sam Farmer and Nathan Fenno. Further, in the opinion of Goodell, each market had "ample opportunity but did not develop their proposals sufficiently to ensure the retention of its NFL team." The Rams, Raiders and Chargers agree, having applied for LA relocation earlier this week.
Last month, the city of St. Louis approved financing on a plan to construct a $1.1 billion riverfront stadium. That proposal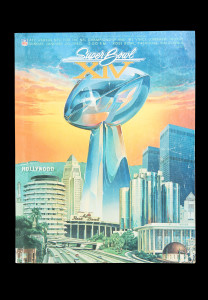 includes $300MM from the league, whose policy is to spend a maximum of $200MM on stadiums. Goodell subsequently called the notion of using $300MM of the league's money "fundamentally inconsistent with the NFL's program of stadium financing." The Rams, for their part, said in their application to move that no NFL team would accept the St. Louis deal, Farmer and Fenno write.
Oakland has not made a formal stadium proposal, on the other hand, while San Diego – like St. Louis – has proposed a $1.1 billion stadium. At $200MM in funding from the NFL, the potential San Diego stadium doesn't exceed the league's maximum. The problem is that a public vote to OK $350MM of city funding isn't scheduled until June. That clearly won't work, as league owners will gather next week in Houston – Jan. 12-13 – to vote on possible relocation.
The Raiders and Chargers have a proposal to share a stadium in Carson, and the Rams want their own facility in Inglewood. In order for any of the teams to move, they'll need 24 approval votes from league ownership. Goodell's report indicates LA is capable of supporting two teams, which ostensibly helps both the Chargers and Raiders. However, the Cowboys have proposed a measure for ownership vote that would see the Chargers head to Inglewood with the Rams instead of Carson with the Raiders, CBS Sports' Jason La Canfora reports (Twitter link). La Canfora adds (on Twitter) that many owners would prefer to see the Rams and Chargers as the two LA-bound teams. However, as Daniel Kaplan of the Sports Business Journal points out (via Twitter), Chargers owner Dean Spanos rejected the idea of partnering with Rams owner Stan Kroenke in a letter to the LA committee last month. At least for now, Spanos seems committed to teaming with the Raiders' Mark Davis.
For any potential LA scenario to come to fruition, all three clubs must sign final economic term sheets for relocation by Monday, per La Canfora (Twitter link).
Photo courtesy of USA Today Sports Images.
Follow @PFRumors