The Lions are hiring former Patriots director of player development, Kevin Anderson, to head their football operations department, according to Tim Twentyman of DetroitLions.com (on Twitter). Anderson will hold the title of Chief of Staff, Assistant to the GM and will report directly to GM Bob Quinn (link).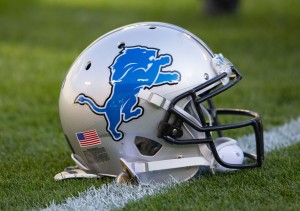 The Lions hired Quinn as GM back in January, crossing off one major task on their to-do list. And, earlier this month, they elected to retain Jim Caldwell as head coach. Of course, there are still many more items to go on that list for the Lions this offseason. For starters, Quinn still has to touch base with star wide receiver Calvin Johnson to figure out what he'll be doing in 2016 and beyond. As the team gears up for free agency and the draft, they'll now have a league veteran in Anderson to assist with all of their other matters.
Anderson wasn't the only front office addition made by the Lions in the last couple of weeks. On January 10th, the team hired Ernie Accorsi as a special advisor to team president Rod Wood. Accorsi, who also consulted with the Bears during their GM hunt last offseason, brings a wealth of experience to the table as he works alongside Wood and first-time general manager Bob Quinn. The 74-year-old Accorsi has worked in the NFL since 1970, but his most memorable time came with the Giants, with whom he was employed from 1994-2007 (acting as GM from 1998 onward).
Photo courtesy of USA Today Sports Images.
Follow @PFRumors