The Broncos are "negotiating in earnest" with pending free agent defensive end Malik Jackson, reports Mike Klis of 9 News. However, the two sides aren't yet close to reaching a new deal, meaning that Jackson is still likely to enter free agency on March 9.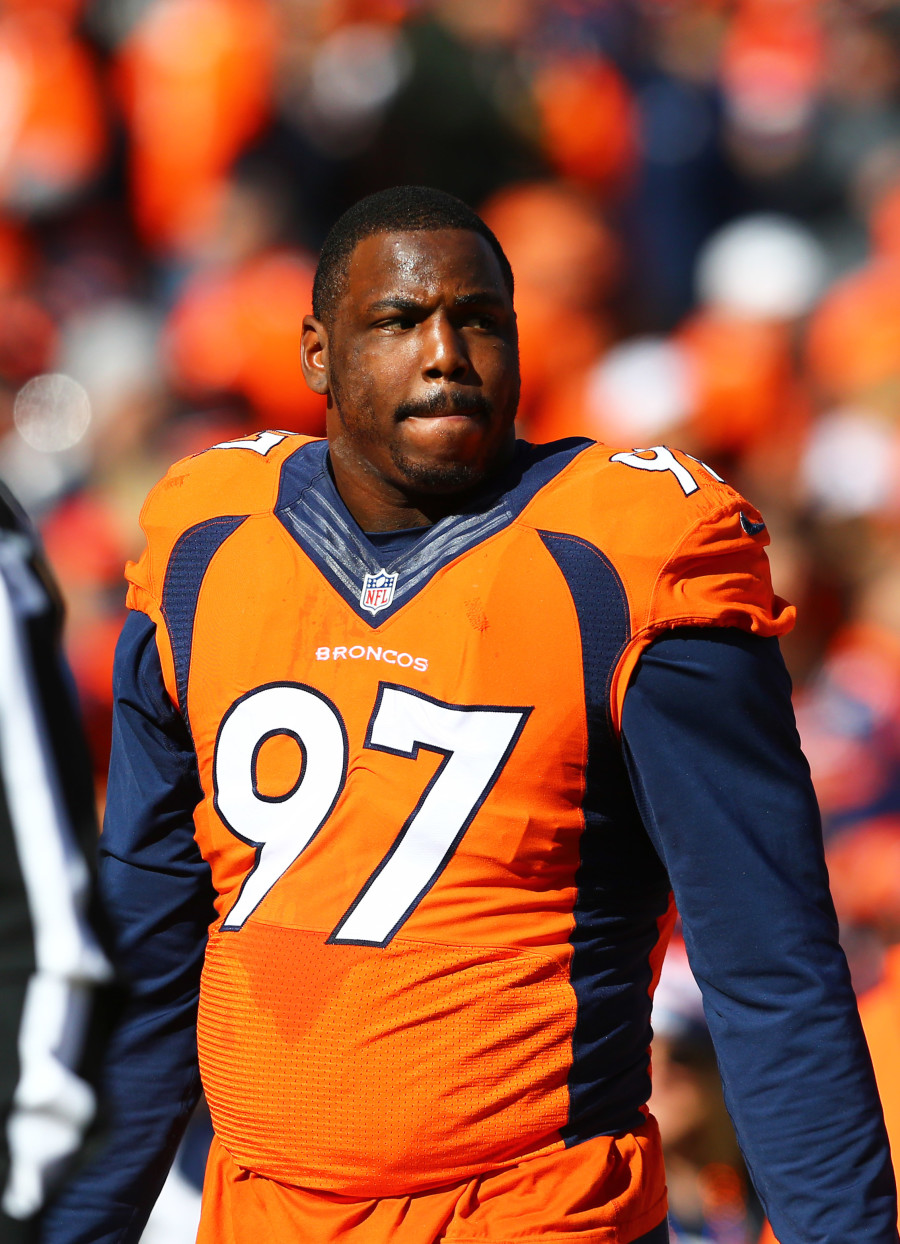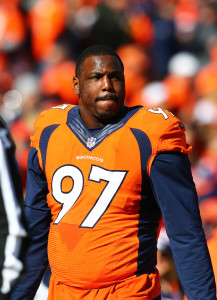 Denver, of course, has already committed a large sum to its other defensive end, as it agreed to a four-year, $36.75MM extension with Derek Wolfe last month. The 26-year-old Jackson is surely looking to match, or perhaps top, that figure, and given the recent deals handed out 3-4 defensive ends, he should be able to cash out on the open market. With his new deal, Wolfe became the seventh 3-4 DE to top the $9MM/per year mark, a list that includes Mike Daniels, Corey Liuget, and Cameron Jordan — all of whom signed extensions in the past year — so Jackson will presumably use that average annual value as his target.
[RELATED: Denver expected to use franchise tag on LB Von Miller]
But cap space might be an issue, as the Broncos are projected to head into the offseason with only ~$7.4MM in cap room. Of course, that counts Peyton Manning's 2016 cap charge of $21.5MM, which should vanish if he retires or is released. Other moves can be made as well — left tackle Ryan Clady has indicated he's open to restructuring his contract, while linebacker DeMarcus Ware could be cut (and as we learned yesterday, Ware's fate may indeed be correlated to whether Denver can retain Jackson).
The biggest obstacle to re-signing Jackson, however, might be that the Broncos also need to retain Super Bowl MVP Von Miller. A one-year franchise tag would cost Denver about $14MM, and even a long-term extension with Miller figures to feature a high year-one cap charge (per Klis, the Miller and the Broncos have not yet begun negotiating). General manager John Elway admitted last week that money could get tight, noting that "it's a fluid situation and our budget is only so big," especially given that starting linebacker Danny Trevathan is also a free agent.
[RELATED: Broncos tight end Owen Daniels plans to return in 2016]
For his part, Jackson sounds amenable to remaining in Denver for the long haul, but also realizes that this is his best opportunity to cash in via free agency. "For me, I would love to say here and just continue with my boys, continue this run with them and try to get another one with this defense," Jackson said during an appearance on Pro Football Talk Live last week. "It is a business, so we'll see what happens."
Follow @PFRumors