Pending free agents:
Top 15 cap hits for 2016:
Notable coaching/front office moves:
Draft:
Other:
Overview: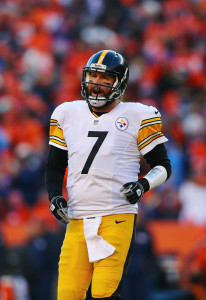 An early-season Ben Roethlisberger injury threatened to derail the Steelers' playoff hopes in 2015, but after missing the entire month of October, Big Ben returned to action and righted the ship for Pittsburgh down the stretch. After a 4-4 start, the club went 6-2 in the second half, beating the rival Bengals in the Wild Card round and playing the eventual Super Bowl champion Broncos tough in the divisional round.
Pittsburgh's success in 2015 can be attributed to the sort of strengths that we wouldn't have associated with Steelers teams 10 years ago. The club's offense is something of a juggernaut, ranking third in the NFL in DVOA, despite injuries to Roethlisberger and star running back Le'Veon Bell, who only played in six games before going down with a torn ACL.
On the defensive side of the ball, Pittsburgh bounced back nicely from a 2014 season in which the unit ranked 30th in DVOA, placing a respectable 11th in 2015. Still, opposing quarterbacks could pass the ball on the Steelers, and the defense no longer embodies the team's identity in the same way it did during the years in the 2000s when players like Troy Polamalu, James Harrison, and Joey Porter were in their primes.
With at least a couple key free agents to deal with on offense this winter, the Steelers won't be devoting all their resources to shoring up that defense, but it will be the priority. With Roethlisberger, Bell, Antonio Brown, and Martavis Bryant all primed to return, Pittsburgh has the ability to score at will on most defenses. Now, the focus will be on adding the same sort of play-making talent on defense.
Key Free Agents:
Despite suffering a pair of major injuries in 2015, with left tackle Kelvin Beachum and center Maurkice Pouncey combining for just six games played, the Steelers ranked as a top-10 offensive line, per Pro Football Focus. PFF's assessment of the group suggests that if Beachum and Pouncey had been healthy, Pittsburgh could have had a top-three line last season.
That offensive line could be in flux this offseason, however, with both starters on the left side eligible to hit the open market. Beachum is probably the most notable of those free-agents-to-be — before suffering a torn ACL in the fall, he was establishing himself as one of the more reliable left tackles in the NFL, especially as a pass blocker, and he's still just 26 years old. Retaining him will be a top priority for the Steelers this month, and while he probably won't come at a discount, perhaps his price tag will be kept in check a little by the fact that he's coming off a major knee injury, rather than enjoying a full, dominant season in his contract year.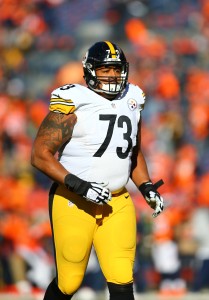 At left guard, Ramon Foster had another solid campaign in 2015, ranking 16th out of 81 qualified guards, according to Pro Football Focus' grades. Foster's position obviously isn't the same sort of premium spot that left tackle is, and the veteran turned 30 in January, so his odds of landing a mega-deal are slim. Still, Foster has been durable and productive for years, starting at least 14 games for the Steelers every season since 2011. Allowing him to walk in free agency would negatively impact Pittsburgh's offensive line.
As Jason La Canfora of CBSSports.com observed last week (via Twitter), the Steelers are unlikely to lose both of their top free agent linemen. The team values continuity up front too much to simply let the two players protecting Roethlisberger's blind side leave without a fight. Still, it certainly won't be easy to keep both. Pouncey, David DeCastro, and Marcus Gilbert, Pittsburgh's other offensive line starters, count for more than $25MM in total on the team's 2016 cap. The Steelers will have to be wary about investing too heavily in their veteran offensive linemen, and may want to try to go younger and cheaper at one of those two spots on the left side.
Elsewhere on offense, none of the free-agents-to-be played significant roles for the Steelers in 2015. A pair of backup quarterbacks, Bruce Gradkowski and Michael Vick, will see their contracts expire next week, but Pittsburgh isn't necessarily under pressure to re-sign either player, since Landry Jones remains in the mix behind Roethlisberger. Of the two pending free agents, Vick was the one who actually saw some action in 2015, earning three starts due to injuries, so perhaps he'll be the one to return if Pittsburgh attempts to bring back either QB.
At wide receiver, Darrius Heyward-Bey will probably never live up to his draft billing, but the former seventh overall pick carved out more of a role on offense during his second season in Pittsburgh, catching 21 balls for 314 yards and two touchdowns. Heyward-Bey would be no higher than fourth on the Steelers' depth chart if he returns, behind Antonio Brown, Martavis Bryant, and Markus Wheaton, but there are plenty of targets to go around in Pittsburgh's passing game, so it's possible he returns if the price is right.
Major changes could be afoot in the Steelers' secondary this offseason, with three of the club's top four cornerbacks and two of the top three safeties eligible for free agency. We'll start at cornerback, where the team risks losing William Gay, Brandon Boykin, and Antwon Blake.
Gay, a fifth-round pick in 2007, has been with the Steelers for all but one season since being drafted by the team, appearing in 128 regular-season contests and another 11 postseason games for the franchise. Head coach Mike Tomlin and defensive coordinator Keith Butler continue to lean heavily on Gay, who played a team-high 1,065 defensive snaps during the 2015 regular season and has shown a knack for making big plays, racking up five return touchdowns in the last three years. His best years are probably behind him, but Gay can still be a solid contributor in the secondary, so it will be interesting to see if he's re-signed this offseason.
Gay is probably more likely to return to Pittsburgh than Blake, who graded as a bottom-five cornerback in the league out of 111 qualified players, per Pro Football Focus. As PFF's Ben Stockwell wrote last month, during his first season as a starter Blake made opposing quarterbacks look collectively like Aaron Rodgers, allowing an NFL-worst 1,074 yards in coverage, to go along with eight touchdowns, 28 missed tackles, and a passer rating of 117.0. If he's re-signed, it should be as a depth piece and a special-teamer, not as a starter.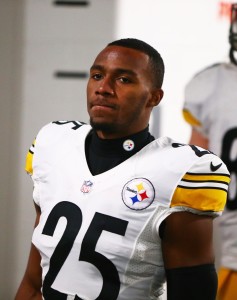 Meanwhile, Boykin is perhaps in the most interesting spot of Pittsburgh's three pending free agent cornerbacks. The Steelers sent a fifth-round pick to the Eagles for Boykin last year, a sign that they value him. However, the 25-year-old barely saw the field until Week 13. Boykin played well down the stretch, and he could be a nice slot option for Pittsburgh going forward, but it wouldn't surprise me if he wants to test his market — he has talked in the past about wanting to play on the outside, and his situations in Pennsylvania over the first four years of his NFL career haven't been ideal, so he may seek out a better fit.
At safety, the Steelers will have to make decisions on Will Allen, their starting strong safety, and Robert Golden, who saw some action on defense in 2015 after previously serving primarily as a special-teamer. Both players have some value, and it wouldn't be surprising to see at least one of the two return, but with plenty of intriguing options available on the free agent market this winter, Pittsburgh may look elsewhere for a starter, with an eye toward making Allen or Golden the first safety off the bench.
Inside linebacker Sean Spence and defensive linemen Steve McLendon and Cam Thomas round out the Steelers' list of most noteworthy free agents, but I'm not sure any of them are essential to the Steelers' plans going forward. A third-round pick in 2012, Spence saw his first two seasons wiped out by injuries and has been a part-time contributor at linebacker in the two years since then. Perhaps his familiarity with the defensive scheme will earn him another contract with the Steelers, but if he gets a better offer from another team, Pittsburgh shouldn't engage in any sort of bidding war.
As for McLendon and Thomas, they were part of the Steelers' defensive line rotation in 2015, with McLendon starting at nose tackle. Of the two players, McLendon – a Steeler since 2010 and a starter since 2013 – will be the priority, but the team shouldn't go to great lengths to re-sign him. The 30-year-old played just 419 defensive snaps in 2015, rarely seeing the field in passing situations. His run-stopping ability is solid, but not spectacular, so the Steelers should be careful not to overpay.
Possible Cap Casualties:
The Steelers' roster isn't brimming with potential release candidates, particularly since one of the players who may have been on the chopping block made the decision easy on the Steelers by announcing his retirement. Tight end Heath Miller, a stalwart in Pittsburgh's offense for the last decade, decided in February to call it a career, taking the team off the hook for his $4MM base salary in 2016.
Miller's production hadn't fallen off significantly even as he neared his mid-30s — he caught another 60 balls in 2015, giving him 592 receptions for his career. But with his cap number set to rise to $7.1MM+ in 2016, the Steelers likely would have needed to address his contract, so his retirement allows the two sides to avoid a discussion about a release or a pay cut.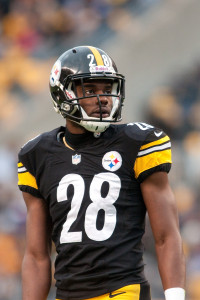 Signing cornerback Cortez Allen to a four-year contract extension in 2014 appears, in retrospect, to have been one of the more ill-advised decisions made by general manager Kevin Colbert and the Steelers' brain trust in recent years, and the team will likely terminate that contract this offseason. Allen, who lost his starting job in 2014 and barely saw the field in 2015 due to a knee injury, has a $5.75MM cap hit for 2016. Because he still has three years left on the deal, the Steelers can only create $1.7MM in cap savings by cutting him, though the team could increase that number to $4.4MM by designating him as a post-June 1 cut. It wouldn't give Pittsburgh any added flexibility in free agency, but it would help the club sign its draft picks in June.
Veteran kicker Shaun Suisham, who also missed the 2015 season with an injury, is another potential cap casualty who could receive a post-June 1 designation. Suisham, coming off a torn ACL, will have a cap hit exceeding $3.5MM, but the Steelers can only save $194K by releasing him. Using the post-June 1 designation would increase the cap savings to $2.4MM. There's no guarantee Suisham will be cut, but his replacement, Chris Boswell, was very good in his rookie season, missing just four total kicks in 2015 (out of 32 FG tries and 27 XP attempts). Boswell is also much cheaper.
On the surface, veteran linebacker Lawrence Timmons looks like an obvious release candidate for the Steelers, since cutting him would create $8.75MM in cap savings. Nonetheless, I expect the team will prefer to extend Timmons rather than release him, so we'll get to him a little later.
Positions Of Need:
Although most of the Steelers' pressing needs are on the defensive side of the ball, we'll start on offense before diving into those defensive needs. To some extent, Pittsburgh's offensive priorities will hinge on which free agents return, but it looks like the two main areas of focus will be on the offensive line and at tight end.
As we discussed in the section on the Steelers' pending free agents, left tackle Kelvin Beachum and left guard Ramon Foster are eligible for free agency this winter, and the team is unlikely to re-sign both players. Beachum's and Foster's asking prices figure to play a significant role in the Steelers' decisions on them, but if the team had to pick one, I expect Beachum would be the choice for a handful of reasons — he's younger, he plays the more premium position, and it will be much easier this offseason to find a replacement at guard than at left tackle.
The free agent market for guards is a little deeper than it is for tackles, with viable starters like Geoff Schwartz, Chris Chester, and Jahri Evans available once you move beyond the top tier. Additionally, by the time the Steelers pick at No. 25 in the first round, the top three or four tackles in the draft figure to be off the board, reducing the team's chances of finding a player capable of starting right away. It should be easier to find a guard who can contribute immediately on the second or even the third day of the draft.
At tight end, the Steelers could have an ascending talent in 2015 fifth-rounder Jesse James, who flashed some potential during his rookie season. But James has just eight career receptions, and can't be relied upon as the full-time starter in 2016, so this is a spot where a veteran free agent signing would make some sense. A veteran who is willing to run- and pass-block in addition to running routes of his own would be a nice fit, and there are a few players who fit that bill, including Dwayne Allen, Zach Miller, Marcedes Lewis, Scott Chandler, and Rhett Ellison. If Pittsburgh prefers to add a young tight end, Arkansas' Hunter Henry is a good bet to be on the board at No. 25.
If the Steelers make any sort of splash in free agency, it's more likely to come on defense, where several positions are candidates for upgrades. Cornerback and safety must be addressed, and adding another pass rusher at outside linebacker would be a big help. Changes at nose tackle and inside linebacker are also possible, but let's start in the secondary.
With so many pending free agents on track to reach the market, the Steelers could be on the verge of overhauling their secondary, though if the team can re-sign some of those free-agents-to-be, that may not be necessary. Bringing back William Gay and Brandon Boykin, giving Antwon Blake's snaps to Ross Cockrell, and hoping for a solid year from 2015 second-rounder Senquez Golson would give the Steelers a decent starting point at cornerback, but it's still a position where the team should seek out an upgrade.
Depending on who is available at No. 25 in the draft, that might not be a bad spot to select a cornerback — Ohio State's Eli Apple, Clemson's Mackensie Alexander, and Houston's William Jackson III are a few possibilities. In their most recent mock drafts, ESPN draft experts Todd McShay and Mel Kiper each have Pittsburgh nabbing a corner, with McShay suggesting Alexander, while Kiper has the Steelers picking Virginia Tech's Kendall Fuller.
While this year's class of free agent cornerbacks is relatively deep, I could more easily envision the Steelers going after an impact veteran at safety. Eric Weddle, who has talked about prioritizing culture, fit, and a team with a chance to contend, would be a very nice match for Pittsburgh, but he's not the only option available. If the Steelers were to target players like George Iloka and Reggie Nelson of the Bengals or Tashaun Gipson of the Browns, they could aim for the added bonus of weakening a division rival by signing away one of Cincinnati's or Cleveland's defensive starters.
Of course, if the Steelers' recent draft history is any indication, it could very well be a linebacker, rather than a defensive back, that the club selects in the first round. In each of the last three years, Pittsburgh has drafted either an inside or outside linebacker with its first-round selection, picking up Jarvis Jones (2013), Ryan Shazier (2014), and Bud Dupree (2015). If a couple of those players can break out in 2016 and live up to their first-round billing, the position might not be an issue for the Steelers, who could also bring back veteran linebacker Lawrence Timmons and James Harrison.
However, Jones, Shazier, and Dupree haven't really looked like standout performers yet – though Shazier's excellent Wild Card performance against the Bengals was certainly a promising sign – so linebacker will be another position the Steelers explore upgrading this offseason.
Given the lack of potential difference-makers on the free agent market, this is a spot I'd normally expect the Steelers to address in the draft — especially inside linebacker, where solid players can usually be found in the middle rounds. But considering how many draft resources the Steelers have poured into linebackers in the early rounds in recent years, perhaps it makes more sense to identify a known commodity on the free agent market, looking to improve the floor at the position rather than the ceiling. Tamba Hali is probably the most noteworthy name at outside linebacker, while players like Jerrell Freeman, Derrick Johnson, and Danny Trevathan highlight the ILB market.
Finally, the Steelers have a pair of talented young defensive ends in Cameron Heyward and Stephon Tuitt, but the club hasn't received high-end production at nose tackle, with Steve McLendon handling most of the snaps there. Depending on McLendon's asking price, that's one position the club could look into upgrading. I don't expect the Steelers to go out and land a top free agent like Damon Harrison, but even using a mid-to-late-round pick to get younger in the middle would make sense.
Extension Candidates/Contract Issues:
The Steelers don't have a ton of cap flexibility this offseason, but they have enough to get by, and they can create more by completing contract extensions or restructures with several players.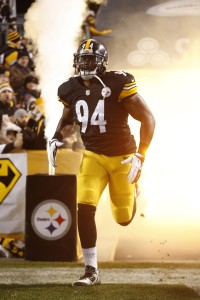 As noted above, assuming the Steelers bring back Lawrence Timmons, they should absolutely figure out a way to reduce his cap hit, whether that's in the form of a pay cut or – more likely – an extension. Timmons is entering his age-30 season, so let's say he agrees to an extension similar to the three-year, $21.5MM deal David Harris signed with the Jets at age 31 a year ago. I think that may be an overpay for Timmons, who isn't coming off a great year, but we'll just use those figures for argument's sake.
If that sort of extension were to feature, for instance, an $8MM signing bonus and a minimum base salary for 2016, Timmons would exceed the $8.75MM base salary he's currently in line for, and the Steelers could create upwards of $6MM in cap room in '16. This sort of deal for veteran players is the kind the Steelers have been willing to do in the past, so I'd be a little surprised if the two sides don't get something done along these lines.
Like Timmons, guard David DeCastro is entering a contract year and has a significant cap hit. Unlike Timmons, DeCastro is still very much in his prime, and extending the 26-year-old would allow the Steelers to lock up one of their most reliable offensive linemen for several seasons while reducing the impact on the club's 2016 cap. A new deal that makes the former first-round pick one of the league's higher-paid guards seems very likely to be consummated in the coming weeks or months.
Many of the Steelers' other extension candidates wouldn't necessarily free up any cap room, since their current cap charges are relatively modest — Le'Veon Bell, for instance, has a cap hit of just $1.311MM for 2016. I think Pittsburgh should try to get him locked up to a new deal as soon as possible, but an extension for Bell would almost certainly increase his cap hit rather than reduce it.
Antonio Brown's contract was tweaked a little in 2015 to ensure that the star wideout got some additional money up front, but I wonder if the team might rework it again this offseason. Since there are still two years remaining on the deal, it might be a little early for the team to offer a full-fledged extension, but with a $12.371MM cap hit for 2016, Brown could perhaps convert some base salary into a signing bonus to lessen that number.
If the Steelers need to create any additional cap room, Ben Roethlisberger ($23.95MM cap charge), Maurkice Pouncey ($10.551MM), and Cameron Heyward ($10.4MM) look like the top candidates to have their contracts restructured.
Overall Outlook:
The Steelers' offense is one of the most entertaining units in the league, and it will be a lot of fun to watch it at full strength in 2016 if Ben Roethlisberger, Le'Veon Bell, Antonio Brown, and Martavis Bryant are all healthy and ready to roll. Still, the club has some potential holes to address on the offensive line to ensure that Big Ben stays upright next season. More pressingly, there are several positions on defense that GM Kevin Colbert and the Steelers' front office must try to upgrade to avoid putting all the pressure on the offense going forward.
With a little breathing room under the cap, the Steelers can afford to make a play for one or two veteran free agents to help fortify that defense. And given the club's up-and-down track record on early-round picks in recent years, it would be a boon if Pittsburgh could hit on a couple defensive players in this spring's draft, adding some young talent to a defensive unit whose most reliable performers have been its veterans.
Information from Over The Cap was used in the creation of this post. Photos courtesy of USA Today Sports Images.
Follow @PFRumors