MAY 11, 2:49pm: The Eagles have made the hirings of Joe Douglas and Andy Weidl official, announcing that Douglas is the new vice president of player personnel, while Weidl will be the assistant director of player personnel.
"I have known Joe for several years and have admired his work with both the Ravens and the Bears," Howie Roseman said in a statement. "He is a guy that we had targeted from the outset. I feel that we are very fortunate to have him lead our player personnel department. (Ravens GM) Ozzie Newsome and (Bears GM) Ryan Pace spoke very highly of him and his work. He is passionate about football, passionate about scouting and he played a vital role in the success of the Ravens over the last decade."
MAY 8, 7:32am: The Eagles are set to hire Douglas as a head of their personnel department, Jeff McLane of the Philadelphia Enquirer reports. The move is expected to become official on Monday, according to McLane.
MAY 4, 3:55pm: The Eagles are interviewing Joe Douglas for their personnel chief job, and there's a very good chance the Bears executive will be hired following that meeting, according to multiple reports. Brad Biggs of the Chicago Tribune first reported that Douglas, the Bears' scouting director, would interview for the job opening in Philadelphia.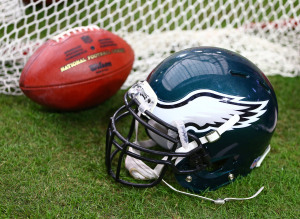 While Biggs referred to Douglas as a "very strong candidate," several reporters since then have gone even further. Jeff McLane of the Philadelphia Inquirer writes that the interview is "believed to be a mere formality," while Geoff Mosher of 97.5 The Fanatic (Twitter link) has heard from multiple sources that the job is Douglas' if he wants it. Jason La Canfora of CBSSports.com adds (via Twitter) that the Bears are "bracing" for Douglas' departure.
Having parted ways with head coach Chip Kelly and top personnel executive Ed Marynowitz at the start of the 2016 offseason, the Eagles handed the reins back to Howie Roseman, but had been on the lookout for an outside hire to head up their personnel department, replacing Marynowitz. After interviewing candidates like Brandon Hunt, Morocco Brown, Dwayne Joseph, and Mark Dominik in the winter, the Eagles decided to put their search on hold until after the draft. Now, they appear to have identified their preferred target, in Douglas.
Douglas, who joined the Bears approximately a year ago, spent the previous 15 years with the Ravens, serving as Baltimore's national scout from 2012 to 2015. Assuming he is offered the Eagles' job and accepts it, Douglas is expected to bring Ravens East Coast scout Andy Weidl with him, assigning him a prominent scouting role, tweets Mosher.
Per Mosher (via Twitter), Philadelphia's official interview with Douglas will take place on Thursday, so we should have an update soon on whether he'll be leaving Chicago to take the Eagles' job.
Photo courtesy of USA Today Sports Images.
Follow @PFRumors