Brandon Boykin's nomadic 2016 will continue for the time being. After hosting the fifth-year cornerback on a visit Wednesday, the Cowboys won't sign him at this point, Todd Archer of ESPN.com reports.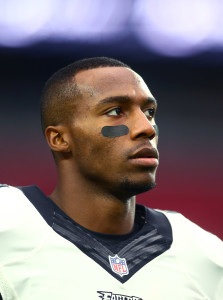 The 25-year-old slot corner worked out for the Cowboys, making them the third team this offseason to make a serious effort to gauge his status — doing so after the Panthers, who ended up signing him before cutting him shortly after the draft, and Falcons.
The news of Dallas passing on Boykin comes after we heard the former Eagles and Steelers contributor had hip trouble that could put his career in jeopardy. That would explain the aforementioned teams' reasons for passing on a chance to sign a corner that's been fairly consistent when deployed during his career.
However, Boykin, while saying his Dallas workout went well, denies the initial report that he's dealing with hip trouble and blames said report on Steelers secondary coach Carnell Lake. The former Eagles fourth-round pick did not see much time at corner with the Steelers last season, but after injuries forced their hand late in the year, the 5-foot-9 cog showed well. Ranking as a top-40 Pro Football Focus corner, Boykin did not allow a pass of longer than 33 yards to be completed against him for the second straight year.
The Panthers hosted Boykin on a late-March visit and signed him soon after. But despite Josh Norman departing for Washington, D.C., soon after, Carolina cut him in mid-May after taking three corners in the draft. The Falcons worked out the Georgia native a few days later, but he remained on the market.
The first-time UFA's search for his next employer, though, continues after the Cowboys balked.
Photo courtesy USA Today Sports Images.
Follow @PFRumors