Arian Foster is now pushing back his timetable for signing with a team. The sense is that Arian Foster will not work out for teams until late July, Adam Schefter of ESPN.com tweets. The running back probably would pass a physical now, but those extra six weeks or so will help to make sure that he is in football condition, Schefter adds.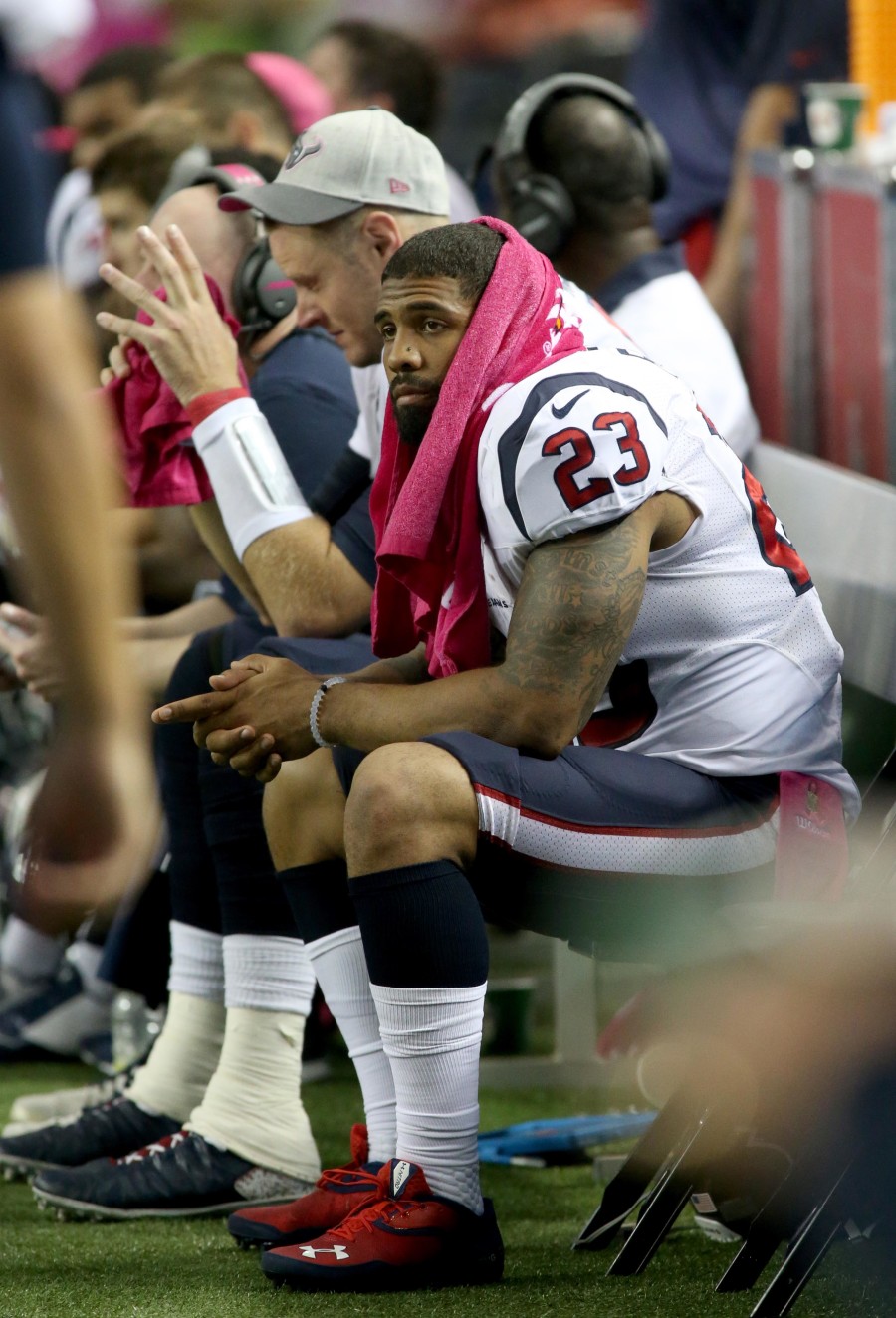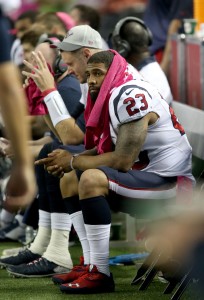 [RELATED: Follow Pro Football Rumors On Instagram]
When Foster does work out for teams, the Dolphins will very likely be among the stops on his NFL tour. The Patriots, depending on who you ask, also have some early interest in the 29-year-old (30 in August). The Redskins reportedly have interest in adding a running back to the mix, though they're more interested in Pierre Thomas than they are in the former Texans standout.
Ranked as our No. 3 available offensive free agent at this stage of the offseason, Foster racked up 6,472 rushing yards during his seven years as a Texan, and earned three consecutive Pro Bowl nods from 2010 to 2012, averaging about 1,900 all purpose yards and 16 touchdowns in those seasons. However, injuries have slowed Foster down in recent years. In 2015, Foster played in just four games and ran for 163 yards off of 63 carries.
Photo courtesy of USA Today Sports Images.
Follow @PFRumors