In advance of March 9, the start of free agency in the NFL, Pro Football Rumors will detail each team's three most glaring roster issues. We'll continue this year's series with the Philadelphia Eagles, who posted a solid 7-9 record in what was thought to be a rebuilding season.
Pending Free Agents:
Top 10 Cap Hits for 2017:
Other:
Three Needs:
1) Find an explosive wide receiver: No. 2 overall pick Carson Wentz tailed off at the end of his rookie season, unable to sustain the incredible production that he posted earlier in the year. But Wentz's first NFL campaign should still be viewed in an extremely positive light, as the weapons he had at his disposal were among the worst in the league. The Eagles' three primary receivers — Jordan Matthews, Nelson Agholor, and Dorial Green-Beckham — all finished outside the top-75 in DYAR, Football Outsiders' total value metric for pass-catchers, and no member of that trio amassed more than 850 yards (Agholor and DGB failed to crack even 400 yards).
All three should return in 2017, and there's certainly room for growth, as none of Matthews, Agholor, or Green-Beckham are even yet 25 years old. But Matthews probably is what he is at this point (a big body who can excel in the slot but isn't a fit on the outside), while Agholor has completely face-planted during his first two years in the NFL after being selected in the first round of the 2015 draft. Green-Beckham is the best athlete of the three, and Philadelphia, pleased with his grasp of the club's offense, increased his snaps as the year progressed.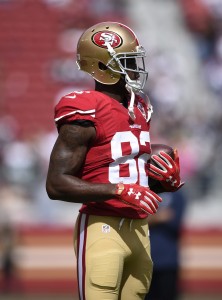 The Eagles know they have a problem at wide receiver, as evidenced by their reported pursuit of the 49ers' Torrey Smith at last year's trade deadline. The two clubs never came to an agreement, but it's possible that talks could be revived during the offseason. In the midst of a deep rebuild, San Francisco could do without paying a wide receiver $8MM per year, and Smith would give the Eagles the deep threat they so desperately covet. As is the case when considering any addition Philadelphia might make, the club will likely need to clear out cap space before making such a move. Cutting Jason Kelce (who is rumored to be on the outs), Ryan Mathews, Leodis McKelvin, and Ron Brooks, for example, would save the Eagles north of $10MM, more than enough to account for a potential Smith trade.
Free agency could also be of interest as Philadelphia explores new pass-catchers, and one option that has been repeatedly linked to the team is former Eagle DeSean Jackson, who is set to become an unrestricted free agent after spending the past three seasons in Washington. The interest between the two parties appears to be mutual, as Jackson is reportedly "intrigued" by the idea of rejoining the Eagles. The 30-year-old Jackson led the league in yards per reception for the third time in his career in 2016, and would add a deep-ball threat to an Eagles offense that was limited to the short passing game last year.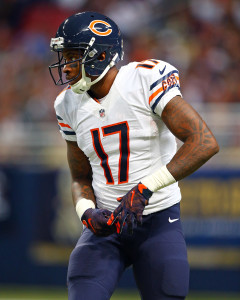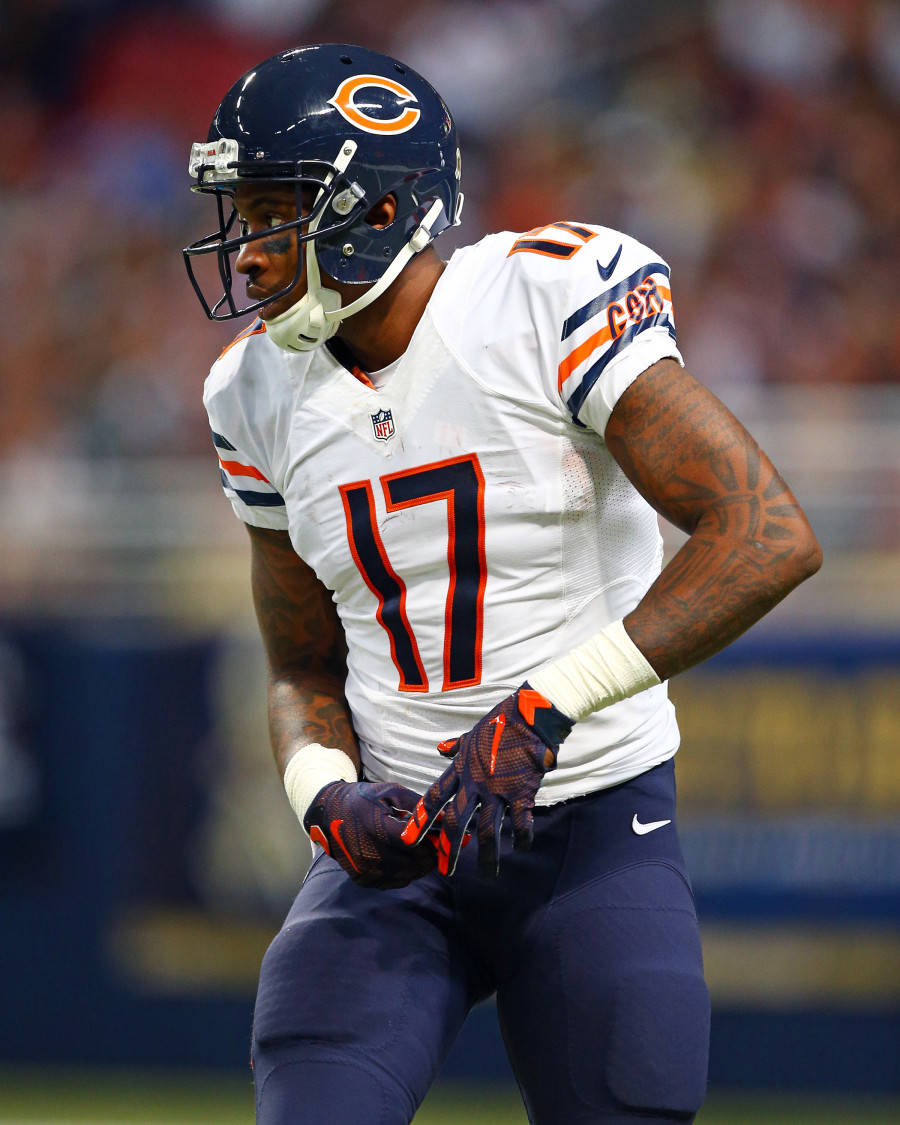 The Eagles could also aim even higher and target the best wide receiver on the open market, the Bears' Alshon Jeffery. Chicago could of course re-sign or franchise Jeffery before he ever hits free agency, but if Philadelphia does get a shot at him, it would be able to finally acquire a true No. 1 receiver to pair with its complementary pass-catchers. Other free agent choices (of varying price) include Terrelle Pryor (who is familiar with current Eagles QBs coach/former Browns OC John DeFilippo) Michael Floyd, Kenny Stills, and Kenny Britt, while veteran Ted Ginn. Jr. could also make sense if the Eagles simply want a receiver who can get deep with regularity.
If Philadelphia strikes out during free agency, the team could certainly look to the draft to fill its WR void, but I wonder if the Eagles would shy away from another first-round receiver after being burned by Agholor. Still, a number of intriguing prospects should be available during the middle of Day 1, and Western Michigan's Corey Davis — whom Daniel Jeremiah of NFL.com somewhat surprisingly ranks ahead of Clemson's Mike Williams — could be among them. Calling Davis a "high floor, high ceiling" athlete with excellent separation skills, Jeremiah lists Davis as the eighth overall player in this year's class. Fellow receivers Williams, John Ross (Washington), Cooper Kupp (Eastern Michigan), Chad Hansen (California) also place among this year's top-50 prospects, per Jeremiah.
2) Decide on a running back: Only five teams — the Packers, Lions, Buccaneers, Seahawks, and Jaguars — had their lead backs handle fewer carries than Ryan Mathews' 155, and of those clubs, only Jacksonville wasn't dealing with some sort of extraordinary situation that necessitated a rotation in the backfield. Mathews has previously dealt with some of the worst injury luck in the NFL, but he's actually managed to stay healthy for the Eagles, playing in 26 of a possible 32 games over the past two seasons. But Philadelphia didn't feed him the rock, instead divvying up touches among him, Darren Sproles, and Wendell Smallwood.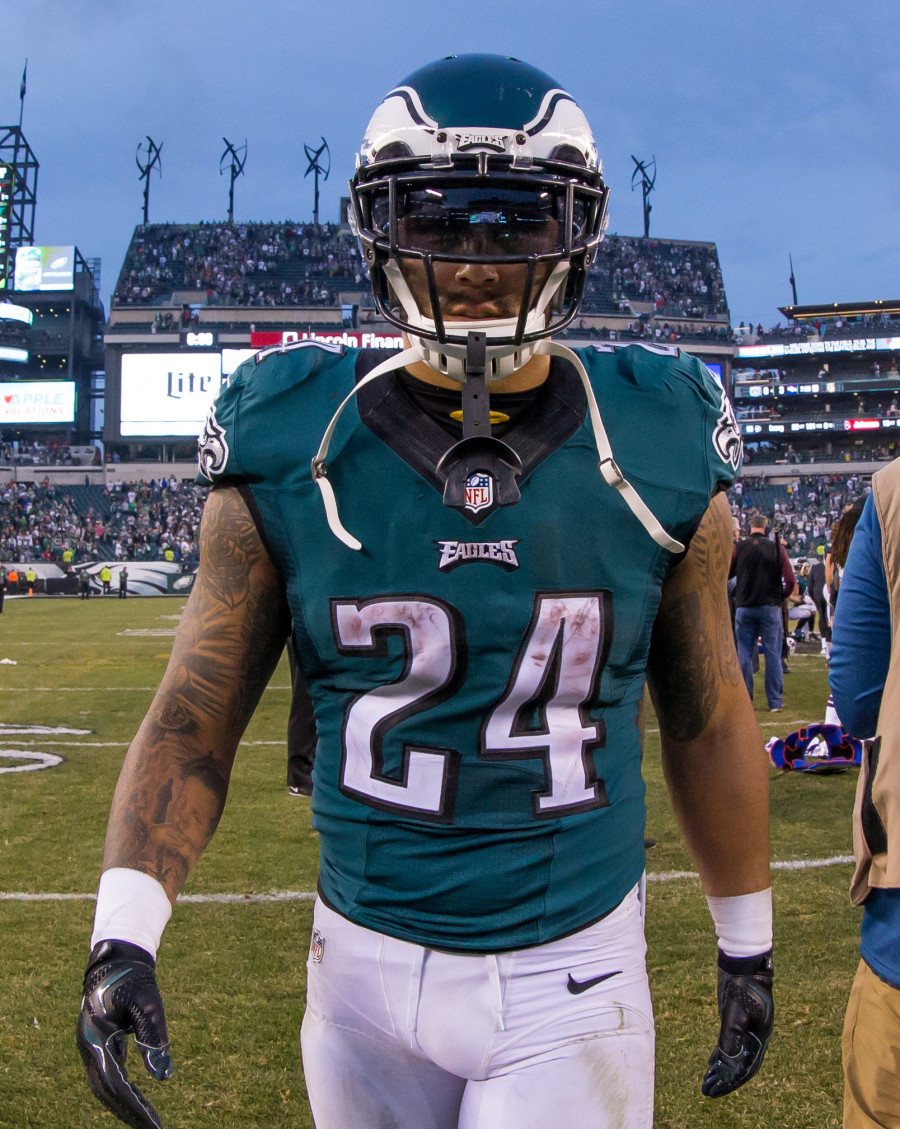 The Eagles' run game wasn't successful in 2016, as the team ranked just 25th in rushing DVOA, and it's possible that head coach Doug Pederson & Co. will look for a fresh approach at running back. Mathews is an easily identifiable potential cap casualty, as Philadelphia can create $4MM in savings against only $1MM in dead money by cutting him this offseason. Given the fact that the Eagles were willing to trade Mathews last spring, and that he was signed by former head coach Chip Kelly and not the current regime led by de facto general manager Howie Roseman, it wouldn't be surprising to see the Birds part ways with Mathews in the coming months.
Sproles will return in 2017 after agreeing to an extension last summer, but he's been historically used as more of a receiving threat, and at age 33 and likely entering his final NFL season, isn't a part of the Eagles' long-term future. Smallwood, meanwhile, garnered 77 carries during his rookie campaign, but didn't show enough to indicate that he's a feature back going forward. As such, Philadelphia should probably look to this year's draft in order to find a true foundational back who can handle all three downs.
As I wrote yesterday when examining the Panthers' needs, drafting a running back early can have dire consequences, especially because there are usually a bounty of options available in later rounds. But if the Eagles do decide to go ahead with an RB on Day 1, there are several options from which to choose. LSU's Leonard Fournette is considered a generational talent, and may not even be available when Philadelphia's turn comes up in the middle of Round 1. Dalvin Cook (Florida State) isn't regarded as quite the specimen that Fournette is, but is still expected to come off the board in the first round. If the Eagles wait until Round 2, they could take a look at someone like Ohio State's Curtis Samuel or Texas' D'Onta Foreman.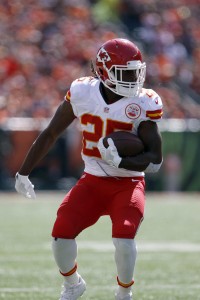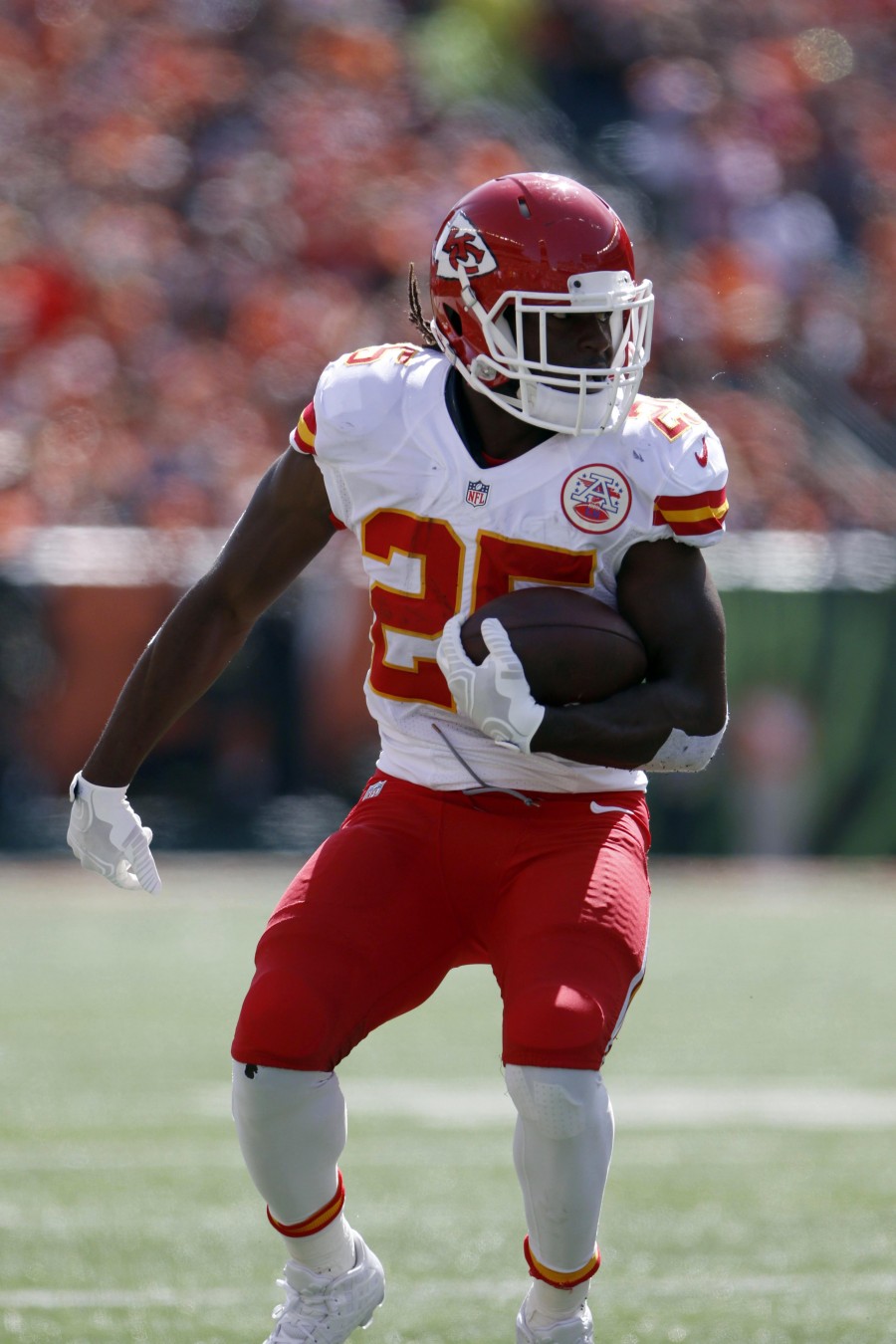 Free agency typically isn't the place to acquire a long-term solution at running back, but there are a few players who could make sense for the Eagles based on coaching connections. Jamaal Charles seems likely to be released by the Chiefs, and though he's been hampered by injuries over the past few seasons (he's missed 24 games since 2015), he is familiar with Pederson, who was Kansas City's offensive coordinator before coming to Philadelphia. Free agent Danny Woodhead, too, knows a member of the Eagles' coaching staff, as OC Frank Reich previously held the same position with the Chargers. Woodhead offers an extremely similar skillset to Sproles, however, and probably isn't a realistic target.
3) Fix the only truly weak part of the defense — the secondary: Before we delve into the defensive backfield, it's important to note that there are two components to pass defense: coverage and the pass rush. Philadelphia's front seven, with defenders such as Fletcher Cox, Brandon Graham, Jordan Hicks, and Nigel Bradham, is among the best in the NFL, and is the far more important component in the Eagles' No. 2 DVOA ranking against the pass. The push by Philly's defensive line, plus the excellent coverage abilities of the club's linebackers and safeties, shouldn't obscure the fact that the Eagles need to revamp their cornerback group.
Philadelphia tried to gloss over its issues in the secondary last season by signing two former Bills who had played under defensive coordinator Jim Schwartz, but neither Leodis McKelvin nor Ron Brooks offered starting-caliber play. Both could be released this offseason, moves that would save the Eagles nearly $10MM. Nolan Carroll wasn't effective in 2016, either, but at last check, Philadelphia was considering signing him to an extension. Rookie seventh-round pick Jalen Mills was pressed into duty and ended up playing the second-most snaps of any Eagles corner, but graded as the single worst CB in the league, according to Pro Football Focus.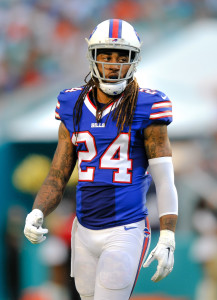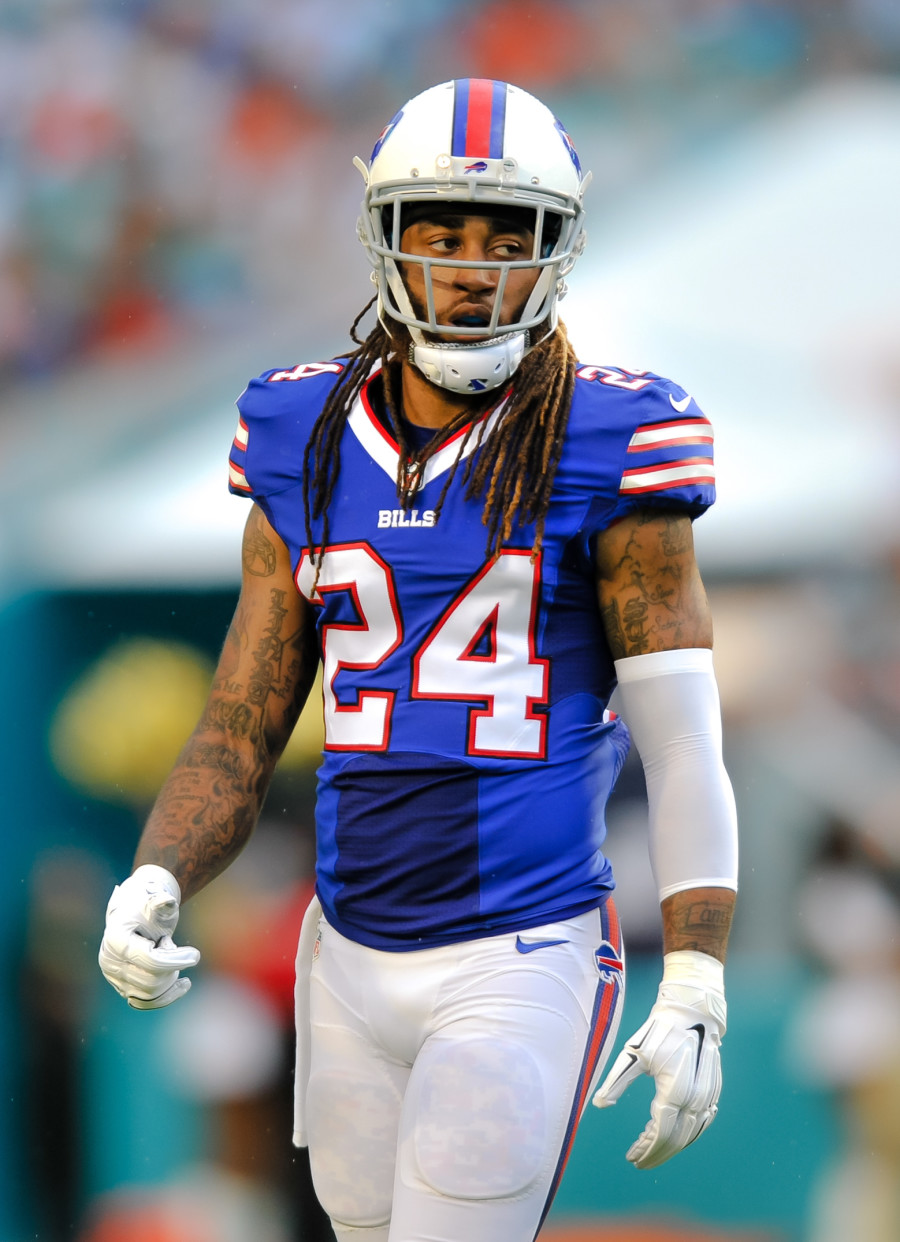 The Eagles could go down the ex-Bill route again, as Buffalo cornerback Stephon Gilmore is expected to become an unrestricted free agent this spring. Gilmore, 26, suffered a huge drop-off in his play last season, as he fell from PFF's No. 9 corner in 2015 to No. 62 in 2016. That sub-par performance could lower his price tag, but Gilmore will still likely command a hefty contract this spring. He's familiar with Schwartz, however, and he'd instantly become the Eagles' top corner.
If Philadelphia is able to clear some cap space before the new league year begins, the club should be in a position to sign at least one free agent corner, and the list of options is plentiful. Trumaine Johnson, A.J. Bouye, Dre Kirkpatrick, Morris Claiborne, Brandon Carr, Logan Ryan, and many others are scheduled to become free agents in March, while Darrelle Revis, Johnathan Joseph, and Sam Shields could soon be released by their respective teams. There's no reason why the Eagles shouldn't be in the running for at least two starting cornerbacks during the free agent period.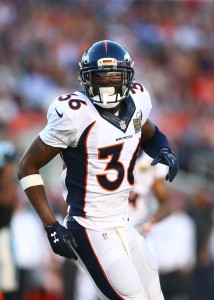 One other cornerback who could be on the Eagles' radar is pending Broncos free agent Kayvon Webster, if only because current Philadelphia defensive backs coach Cory Undlin held the same position in Denver during the early part of Webster's career. Clearly, Webster isn't the answer to all the Eagles' cornerback problems. But he's only 25 years old and, having been buried beneath elite options with the Broncos, shouldn't cost much. Webster is a complete lottery ticket that should be worth Philadelphia's time, and if he doesn't work out, no harm will have been done.
Photo courtesy of USA Today Sports Images.
Follow @PFRumors