In advance of March 14, the start of free agency in the NFL, Pro Football Rumors will detail each team's three most glaring roster issues. We'll continue this year's series with the New England Patriots, who, following a trade of their future quarterback and reports of disfunction in the organization, lost a high-scoring Super Bowl to the Eagles.
Pending Free Agents:
Johnson Bademosi, CB
Brandon Bolden, RB
Rex Burkhead, RB
Malcolm Butler, CB
Nate Ebner, S
Chase Farris, G (ERFA)
Marquis Flowers, LB
Caleb Kidder, DE (ERFA)
Brandon King, S (RFA)
Dion Lewis, RB
Matthew Slater, WR
Nate Solder, T
Top 10 Cap Hits for 2018:
Other:
Three Needs:
1) Reinforcement on front seven
Bill Belichick's defensive "bend, don't break" mantra showed major cracks in the Super Bowl. New England allowed 538 yards in their championship loss, although the defensive breakdown wasn't all that surprising. Despite only allowing 18.5 points per game in 2017 (the fifth-best mark in the NFL), the Patriots defense still allowed the fourth-most passing yards in the league.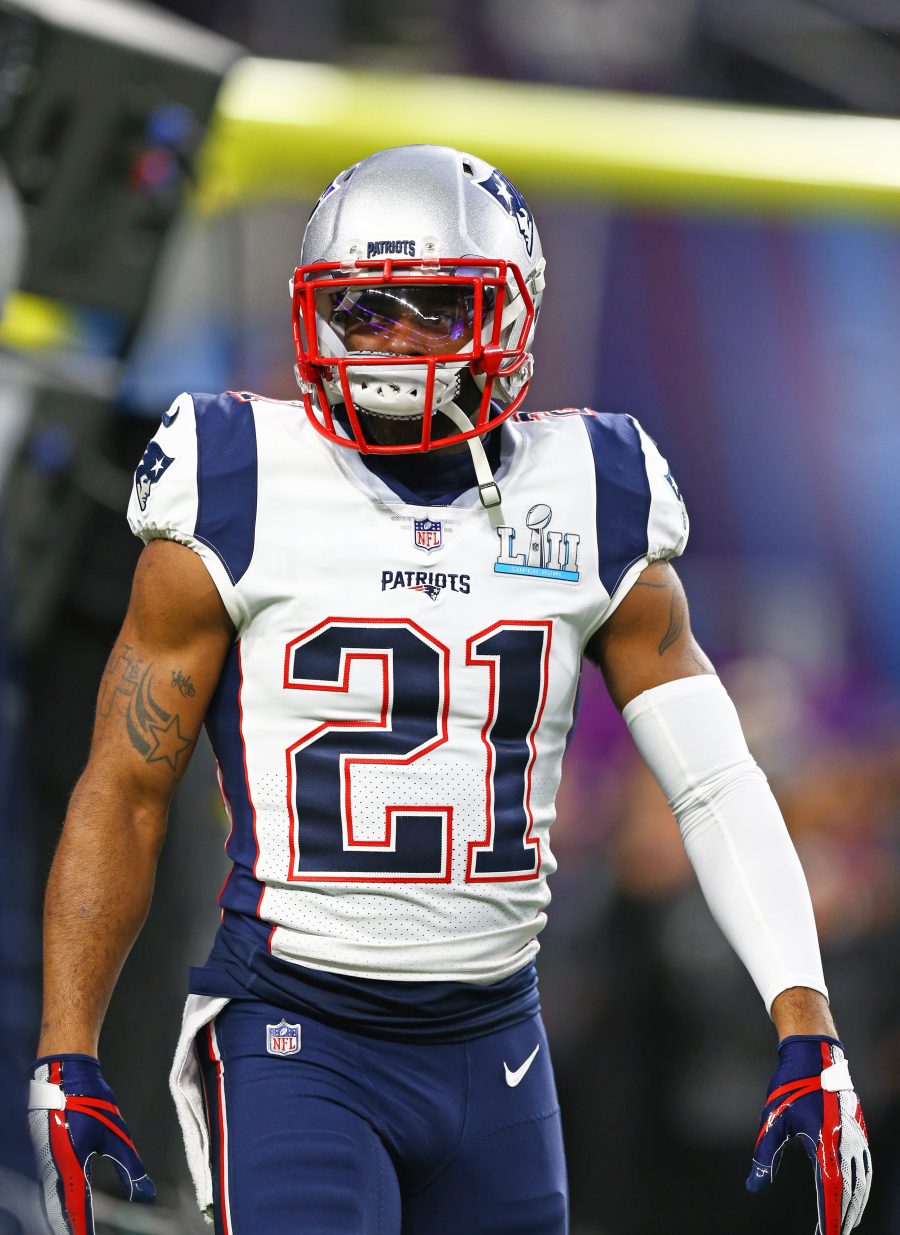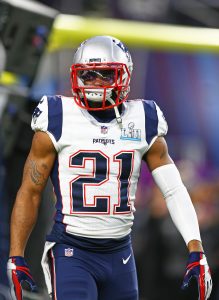 Sure, this could certainly be attributed to the Patriots' defensive backs, but their core of safeties and cornerbacks looks solid heading into free agency. Sure, Malcolm Butler is likely out the door, but the Patriots still have a solid trio of Devin McCourty, Stephon Gilmore, and Patrick Chung. While the team could certainly use an upgrade at their second cornerback spot (Jonathan Jones, Eric Rowe, and Cyrus Jones are ultimately destined for backup/nickel roles), the Patriots don't really have too much they can improve with this unit.
Rather, the team should be focusing on adding some talent to their front seven. The Patriots did limit opponents to only six rushing touchdowns (second-best in NFL) while compiling 42 sacks (tied for seventh), but their 114.8 rushing yards allowed per game certainly left a lot to be desired. These numbers also don't tell the full story, as the front-seven was always susceptible to the big run, and they often let opposing quarterbacks sit in the pocket (thus allowing the signal-callers to pick the defensive backs apart). In fact, despite some of the encouraging counting stats, Football Outsiders ranked the team's rushing defense 30th overall.
The struggles were all but confirmed by the organization late in the season, as they were forced to bring in a 39-year-old James Harrison for some help on the edge. While the veteran looked fine in his four regular season/postseason games (13 tackles, two sacks, one forced fumble), it's a bit telling when a team is forced to rely on one of the oldest players in the NFL for an important role. Pro Football Focus also wasn't fond of the team's front-seven. The Patriots had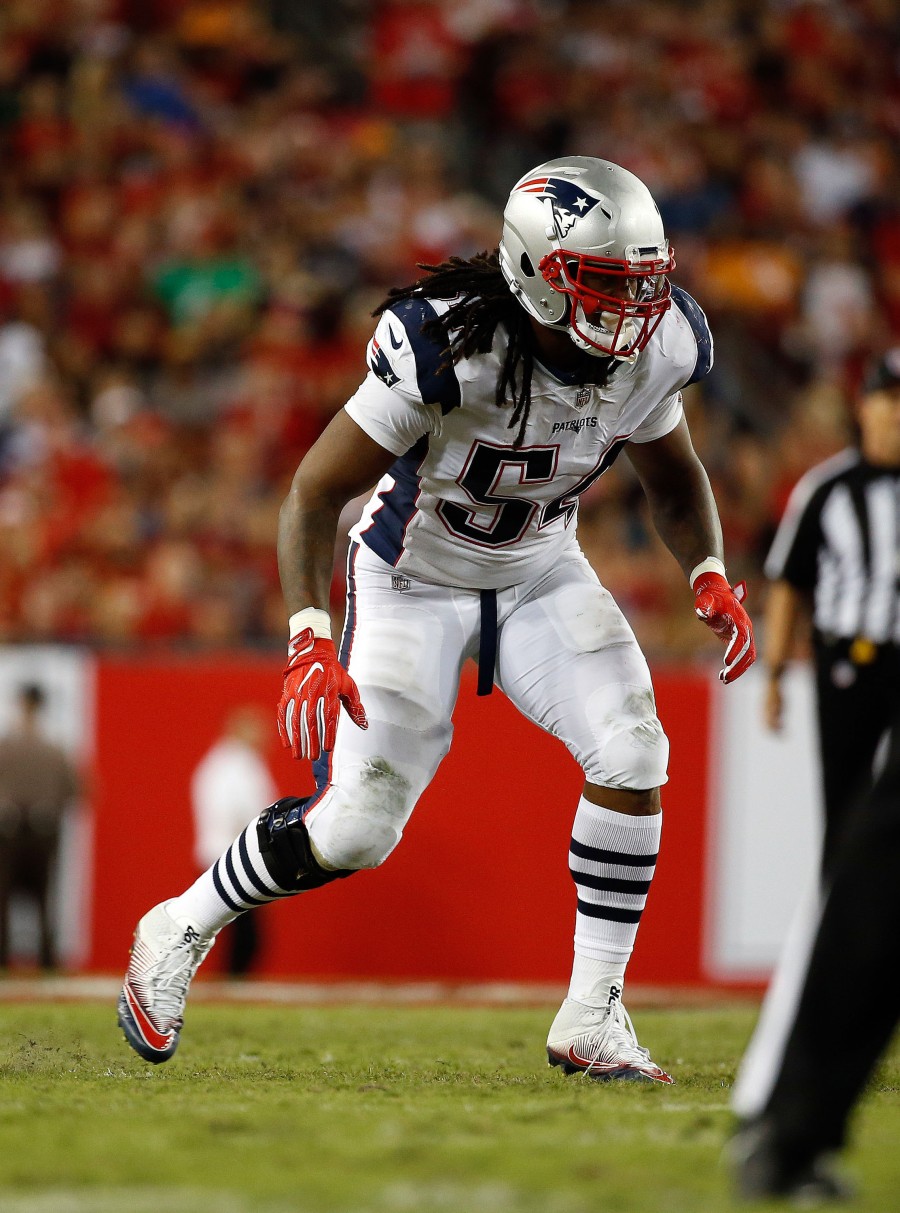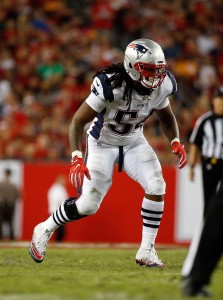 nine linebackers, edge defenders, and interior defenders play more than 300 snaps last season, and only two were rated as above-average (defensive tackle Malcom Brown and defensive end Trey Flowers).
The return of a healthy Dont'a Hightower and the addition of defensive tackle Danny Shelton will certainly help. There's also optimism due to the team's youth, as nine of the 10 defensive lineman currently under contract are 25 or younger. However, there's no denying that the Patriots could use some talent in their front seven, whether it comes via a defensive end or linebacker. The Patriots generally don't like to spend big on an edge rusher, so it'd make sense to pursue some reinforcement with one of their early-round draft picks. Considering the youth on defense, New England could also pursue an older, productive lineman or linebacker who is looking for a chance a chance to win. Spending big money on a defensive end or linebacker may not be the wisest decision, but pursuing some talent on the unit should still be atop the team's wish list.
2) Re-sign Nate Solder or a comparable replacement
While he may be 40-years-old, the Patriots top asset is still quarterback Tom Brady. Considering much of the team's success in 2018 (and beyond) will rely on the future Hall of Famer, it only makes sense that the organization would look to protect their golden boy.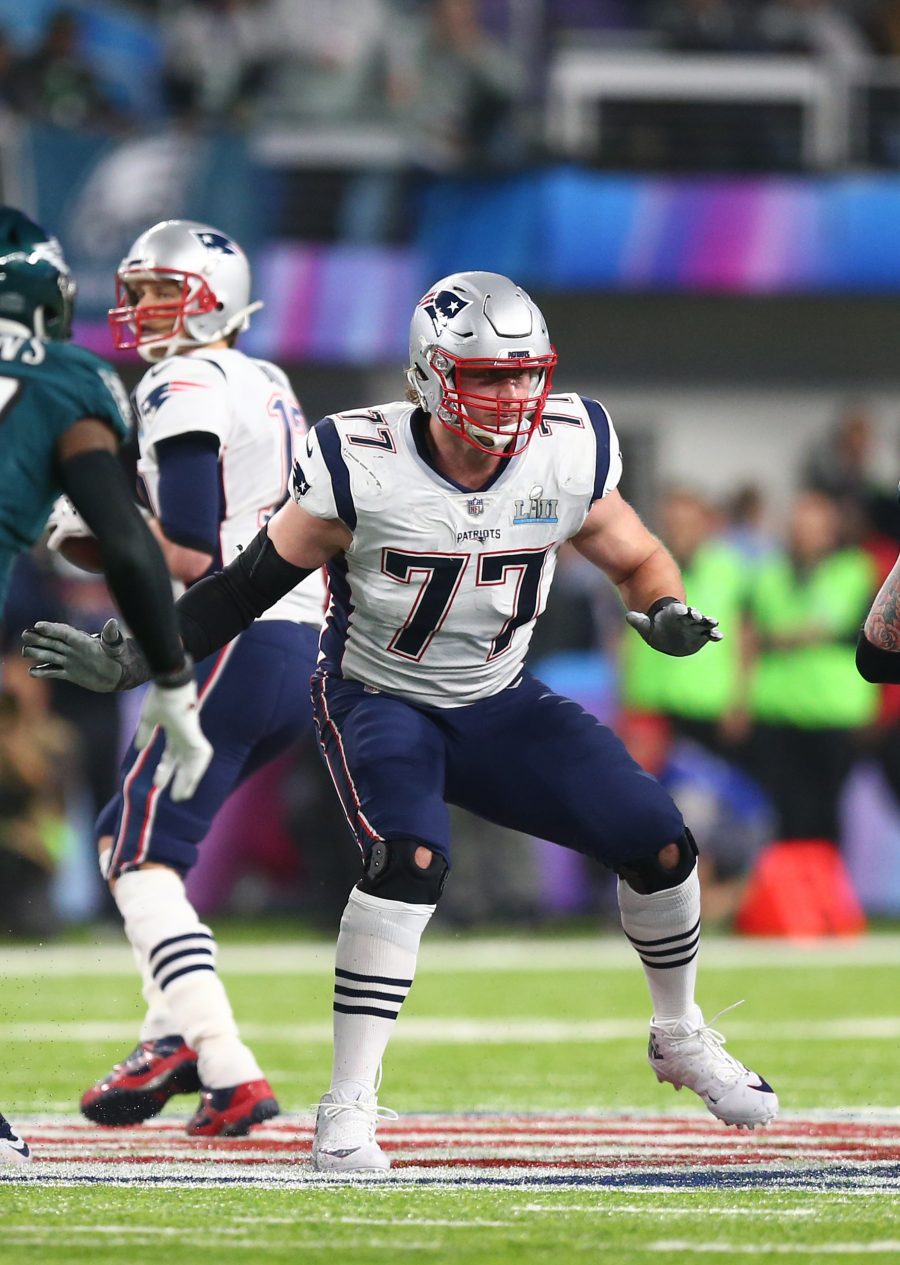 Well, for some reason, that hasn't happened recently. Brady was sacked 35 times last season, the fourth-highest total in his career (he was also sacked 38 times in 2015). Regardless of whether the Patriots pursue a future replacement for Brady in the draft (more on that later), the team is still relying on their franchise quarterback for at least another couple of seasons. In that case, it makes plenty of sense to assure that the team's offensive line is top-notch.
Re-signing offensive tackle Nate Solder would certainly solidify the line. The 2011 first-round pick has started 95 games for New England during his seven years with the organization, including all 16 in 2017. Pro Football Focus only rated him 32nd among 81 offensive tackle candidates last season, but the site rated him as a "high quality" option in three of the previous five campaigns. The Patriots would clearly like to retain the free agent, but Solder could be one of the most popular free agents on the market. The lineman was listed fifth on our rankings of the NFL's top-50 free agents, and previous reports indicated that he's expected to receive a deal that's around $12MM annually. New England is currently staring at around $16MM in cap space, so a hefty offer could knock the Patriots out of the race.
Outside of Solder, guard Shaq Mason is truly the only other lineman the Patriots can anticipate above-average production from. David Andrews, Joe Thuney, and Marcus Cannon have all shown flashes of being solid starting lineman, and 2017 third-round Antonio Garcia (who missed his entire rookie campaign) is intriguing. However, if the team is relying on these four to round out their offensive line, they better hope that Brady "TB12 Method" is effective. In other words, Brady could conceivably see a career-high in sacks.
The Patriots haven't been shy about taking a lineman early in the draft, so they could look to add a talented rookie to the unit. The team could also eye some of the other top free agent offensive lineman, a list that nows includes Justin Pugh or Ryan Jensen (although those two wouldn't be replacements for Solder, per se). Either way, assuming the Patriots want to keep Brady upright (and in the starting lineup), they should either be pursuing reinforcement on their offensive line or focusing hard on locking up Solder.
3) Find a future replacement for Tom Brady
Think what you want of the Patriots' underwhelming haul for Jimmy Garoppolo, but the team's decision to trade the quarterback was at least rooted in logic. Presumably, the Patriots believe they can squeeze a couple more seasons out of Tom Brady, and they wanted to get some value for Garoppolo before he hit free agency (it never seemed like that the Patriots were going to pay two players starting-quarterback money, even if Brady is underpaid).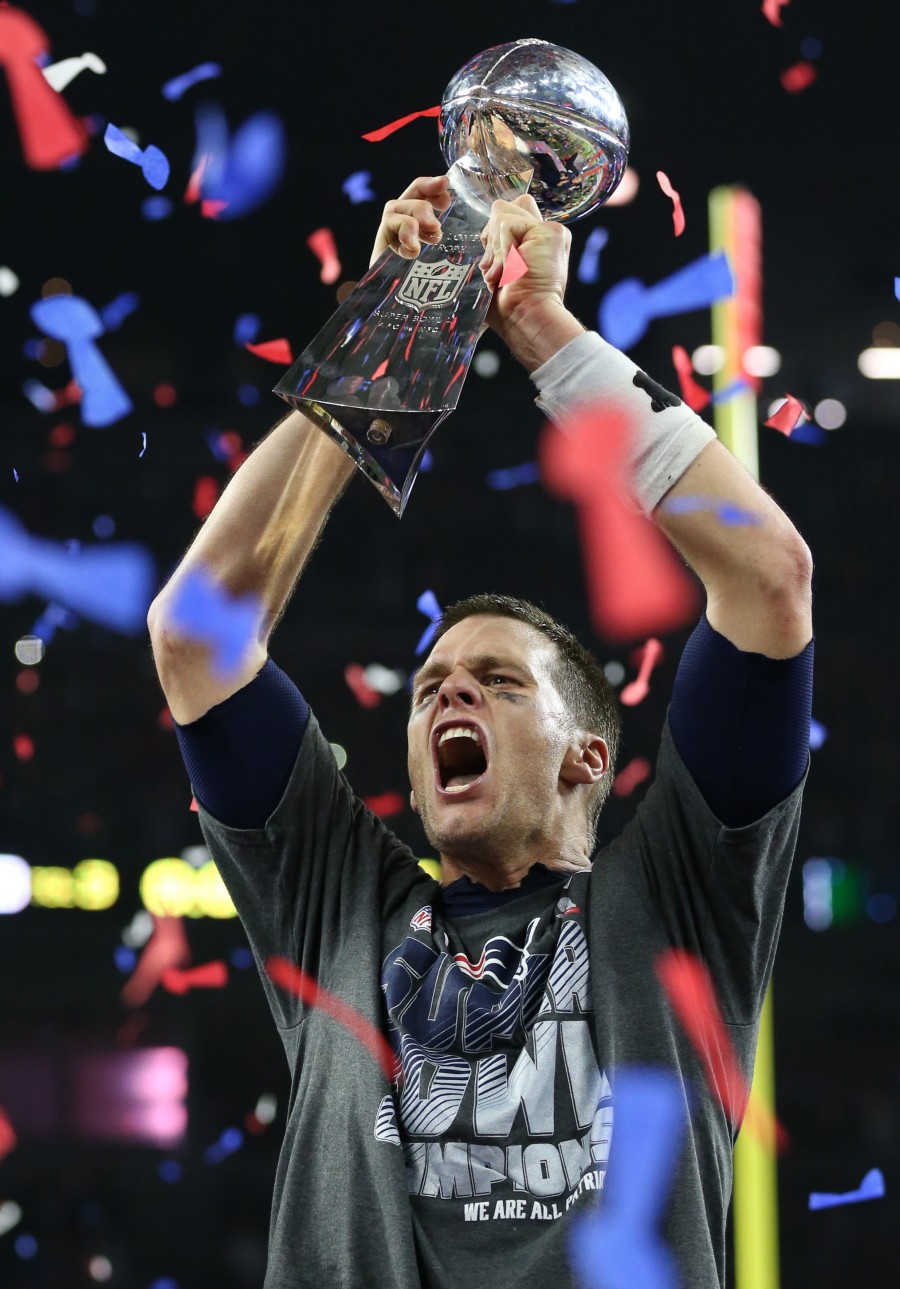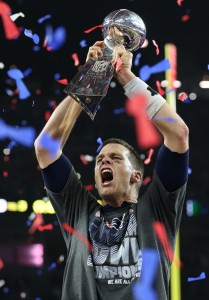 However, with Brady's former heir apparent now out of the picture, the Patriots seemingly don't have a plan for when their franchise quarterback ultimately retires (unless Belichick believes a 32-year-old Brian Hoyer can reinvent himself as a contending signal-caller). In other words, although the Patriots may have recently traded a 26-year-old quarterback, they should be looking at young options in this year's draft.
Now, the Patriots shouldn't necessarily dedicate a first-rounder (or even a second-rounder) to selecting a rookie quarterback. However, they should definitely be eyeing some candidates slated for the third-round or later. The Patriots (and their fans) shouldn't be wary of "wasting" a pick on someone who may never take the field. Since 2010, the Patriots have selected three quarterbacks in the fourth-round or earlier, and they've managed to receive some sort of compensation for each of those players (Garoppolo, Jacoby Brissett, and Ryan Mallett) via trade. Sure, there is some lost value in trading, say, a former third-rounder for a seventh-round pick, but the Patriots don't have the time to be patient with the quarterback position.
While the Patriots may have some more pressing needs on their 2018 roster, finding a future replacement for Brady should still be one of the team's top priorities. Brady's clock is ticking, and the team should be doing everything in their power to find a replacement. If the 2018 pick doesn't pan out, then they should try again in 2019 or 2020. Playing under Belichick and Brady could be key for a young signal-caller, so the organization shouldn't delay in their pursuit of a future starter.