In advance of March 14, the start of free agency in the NFL, Pro Football Rumors will detail each team's three most glaring roster issues. We'll continue this year's series with the Atlanta Falcons, who finished with a 10-6 record before being bounced in the Divisional Round of the playoffs.
Pending Free Agents:
Top 10 Cap Hits for 2018:
Other:
Projected cap space (via Over the Cap): $12,035,622

26th pick in draft

Must exercise or decline 2019 fifth-year option for DE Vic Beasley
Three Needs:
1) Bring in at least one starting guard: The problem with boasting a solid core on both sides of the ball is that cap space gets eaten up quickly. The Falcons project to only have ~$12MM in available salary cap room this offseason, and even if the club makes a few predictable cuts, it's difficult to see their funds rising much above $20MM. But with the small amount of cap space that Atlanta does possess, it should target a clear upgrade on the interior of its offensive line.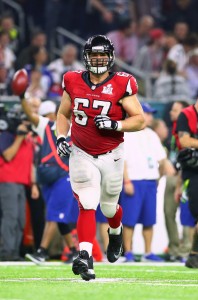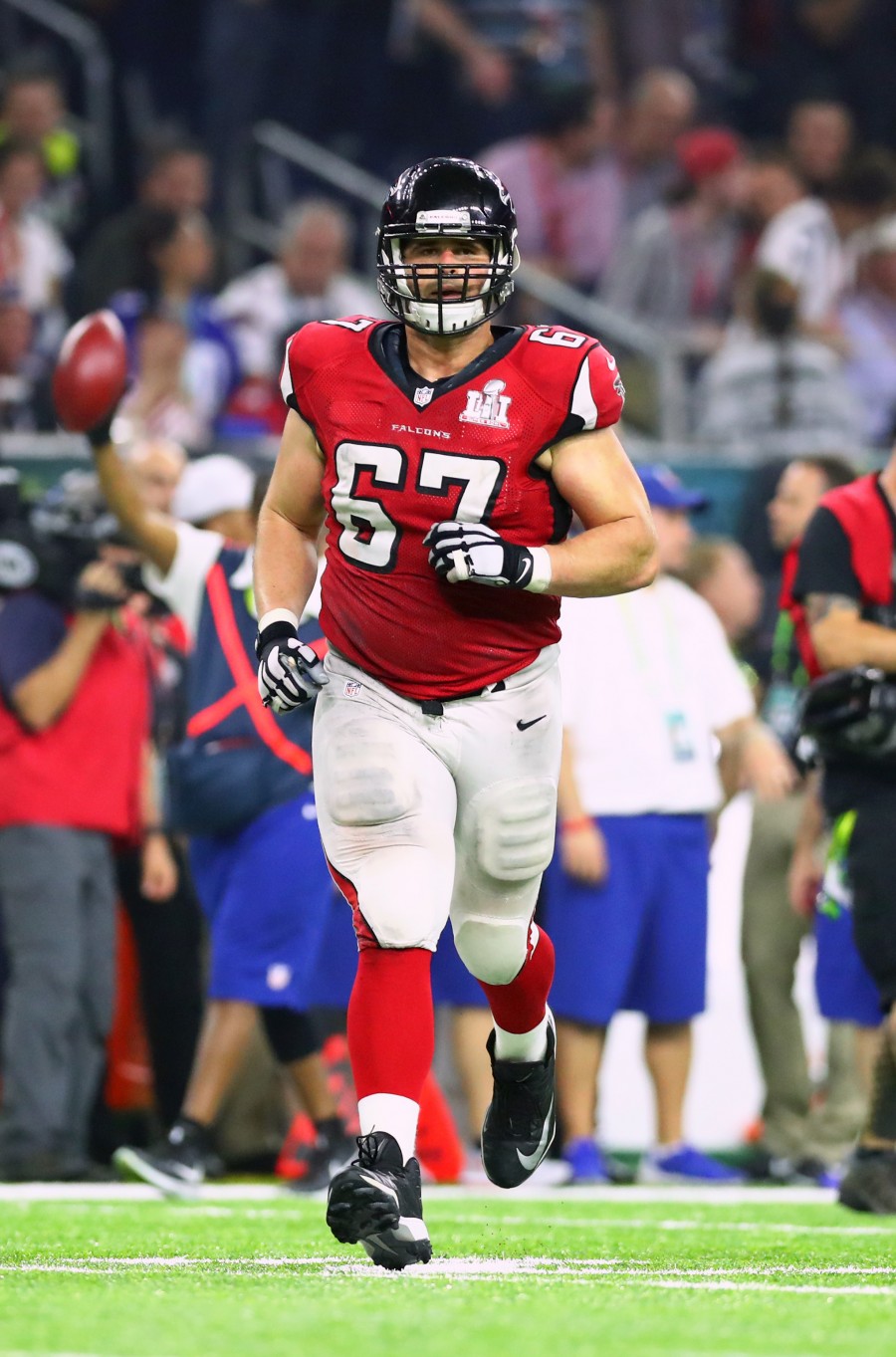 The Falcons could potentially need two new guards to play alongside All-Pro center Alex Mack, depending on what they do with incumbent left guard Andy Levitre. Acquired from the Titans prior to the 2015 season, Levitre has been a solid starter in Atlanta, but he's coming off a relatively down campaign that ended with a trip to injured reserve. The Falcons can create $7MM in cap savings by releasing Levitre this offseason, but they could also approach the 31-year-old about a contract restructure that reduces his cap charge and keeps him on the roster.
At right guard, 2016 sixth-round pick Wes Schweitzer played nearly offensive snap for the Falcons, but graded as just the No. 54 guard among 77 qualifiers, per Pro Football Focus, which assigned Schweitzer poor marks in both the run and pass game. The majority of writers at The Falcoholic — SB Nation's excellent Falcons blog — don't believe Schweitzer will return as a starting guard in 2018, but Atlanta does have other possible solutions on its roster. 2017 fourth-rounder Sean Harlow could be in for an increased role, as could Ty Sambrailo, whom the Falcons acquired from the Broncos last September.
While Atlanta would surely love to poach Andrew Norwell from the division rival Panthers, the club won't be able to afford a guard that is expected to reset the positional market. However, given that the Falcons are certainly in win-now mode, the perfect guard fit may have just become available: Josh Sitton will now become a free agent when the market opens on March 14 after the Bears declined his $8MM option for 2018. Sitton will be 32 years old when next season gets underway, but that shouldn't scare Atlanta, which is squarely in its contention window and won't be adverse to inking a veteran player to a multi-year deal. A two-year, backloaded pact that allows Sitton to collect that $8MM he won't be earning from Chicago could make sense for both sides.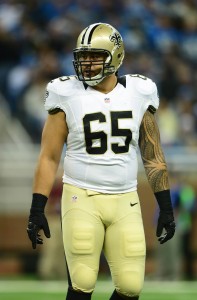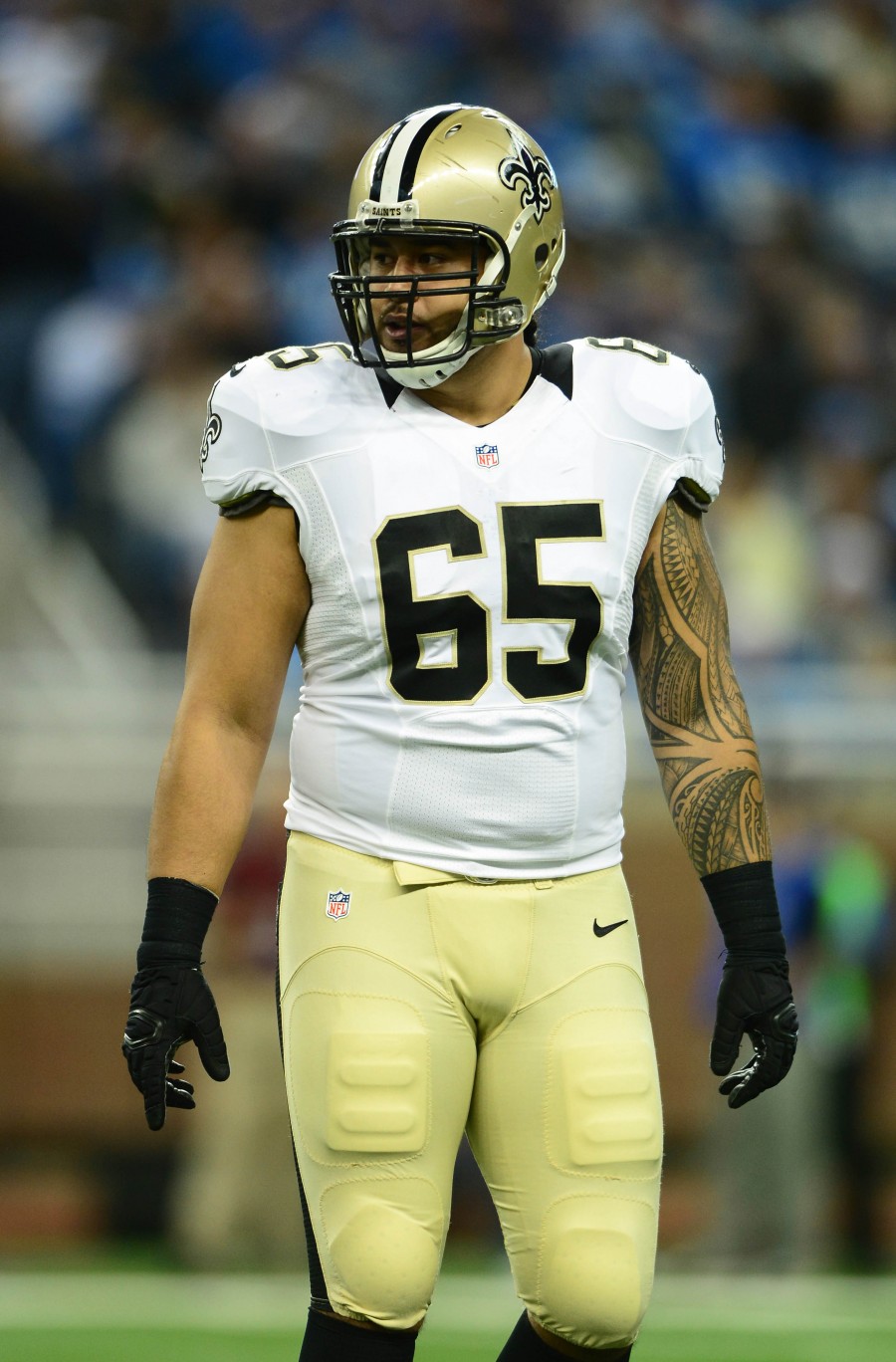 If Sitton lands elsewhere, the Falcons should still have their pick of veteran guards, and the sheer volume of available experienced players at the position could potentially reduce prices overall. The Saints' Senio Kelemete has proven himself all over the offensive line, and would offer Atlanta positional versatility at positions beyond guard. Zach Fulton (Chiefs) is only 26 years old and offers 46 starts worth of experience. Alex Boone, Spencer Long, Matt Slauson, Brandon Fusco, Jahri Evans, Josh Kline…the Falcons' primary weakness has a ton of free agent panaceas, so the club shouldn't struggle to find a resolution.
A draft selection is also on the table for the Falcons, but keep in mind that general manager Thomas Dimitroff has only selected one interior offensive linemen — Peter Konz in 2012 — prior to the third round. Atlanta either doesn't value the guard position very highly, or believes it can find competent options later in the draft. Perhaps the Falcons take a shot on Texas' Connor Williams (who many teams are viewing as a guard) if he slips to the bottom of the first round, but they'll probably look to find a mid-round gem instead. Wyatt Teller (Virginia Tech), Sean Welsh (Iowa), and Skyler Phillips (Idaho State) are among the collegiate players who could be available at the beginning of Day 3, per Dane Brugler and Rob Rang of NFLDraftScout.com.
2) Reorganize the defensive line: Only eight 4-3 defensive tackles saw at least 70% playtime in 2017, and the Falcons boasted two of them in Grady Jarrett and Dontari Poe. Jarrett is one of the better interior defenders in the NFL and is now eligible for an extension, but Poe is scheduled to hit free agency in March. While Atlanta could pursue an extension with Poe in the coming weeks, it might be worthwhile to allow the 27-year-old to reach the open market and assess his value before re-opening talks.
Poe was one of the top defensive tackles available in 2017, but even after garnering interest from multiple clubs around the league, he was forced to settle for a one-year, $8MM deal. Now that he's now a year older and has nearly 800 more snaps worth of wear, will teams now be willing to commit to Poe for the long term? Poe will likely be targeting something in the Johnathan Hankins range (three years, $27MM, with $10MM in guarantees), but it's possible he's not able to reach that payday. The Falcons should hold off on re-signing Poe in the hopes that his price comes down as a result of a weak market.
If Poe is not retained, Atlanta will likely use an early round draft pick on a new defensive tackle. Josh Norris of Rotoworld and Albert Breer of TheMMQB.com had the same idea in their most recent mock drafts, as both sent Florida's Taven Bryan to the Falcons at pick No. 26. Lance Zierlein of NFL.com provides the best prospect profiles around, and he says the 6″4, 290-pound Bryan "flashes disruptive potential that is waiting to be fully cultivated" but notes the ex-Gator's "below-average power and contact balance." The 2018 draft class offers a good number of interior options, so perhaps Vita Vea (Stanford), Da'Ron Payne (Alabama), Harrison Phillips (Stanford), or Maurice Hurst (Michigan) could fall to the end of the first round.
The Falcons may dip into the free agent market if Poe gets away, but I wouldn't expect them to offer any high-end contracts or sign any older players. Getting younger up front and keeping costs in order (especially with a Jarrett extension coming soon) should be the club's top priorities. Interior defenders such as Justin Ellis, Beau Allen, Jay Bromley, and Dominique Easley are all age-27 or younger, and none should expect to land hefty deals this offseason, making them all fits for Atlanta. Meanwhile, Jaye Howard — who was an above-average lineman as recently as 2016 — could be an option given that he played under Falcons defensive line coach Bryant Young at Florida.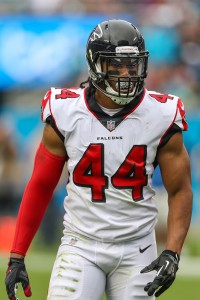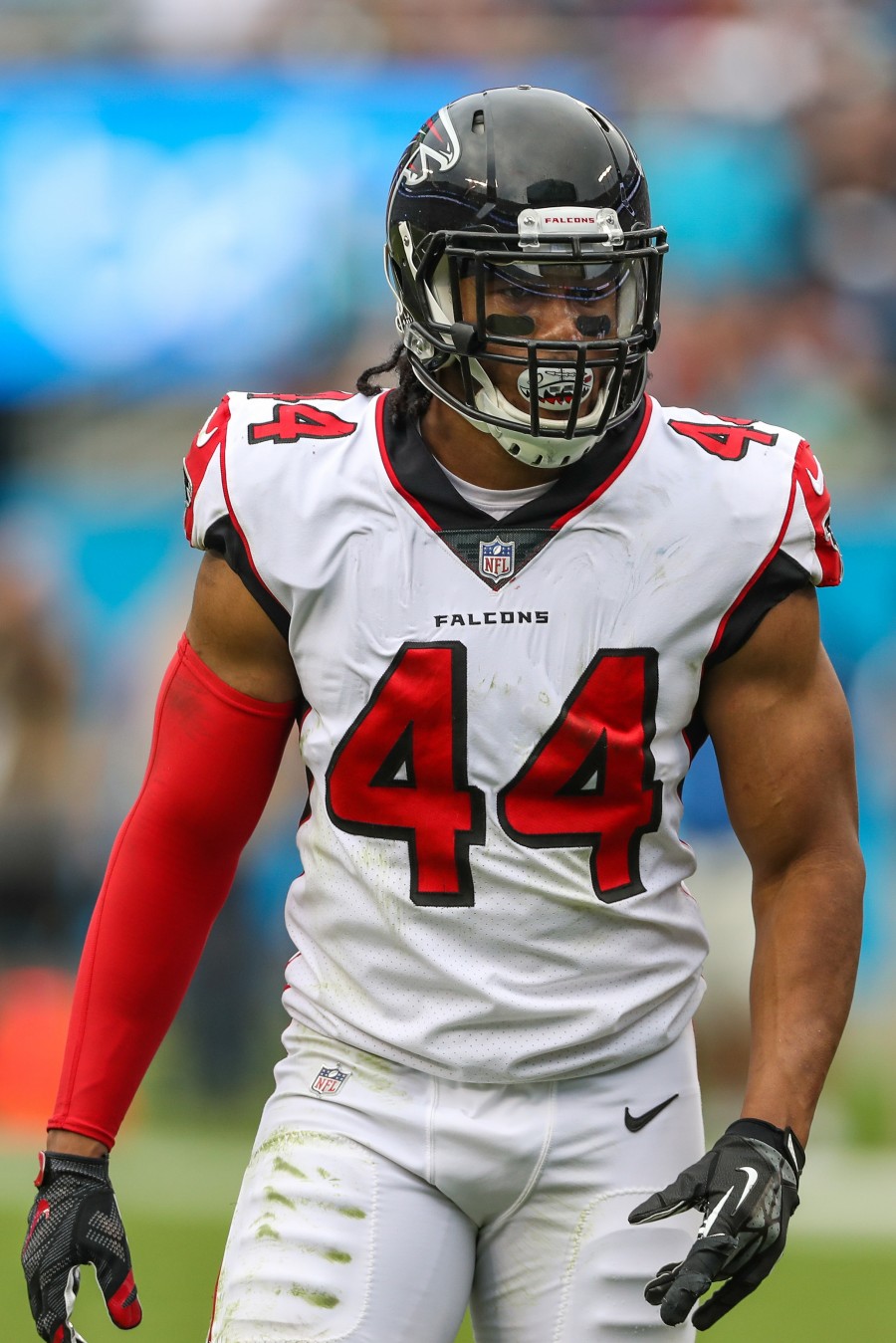 Atlanta should be mostly set on the edge, as Vic Beasley will move back to defensive end full-time to play opposite 2017 first-round pick Takkarist McKinley. However, the Falcons could choose to trim the fat by cutting pass rushers who haven't lived up to their contracts. Jack Crawford's three-year deal never made much sense for Atlanta, and he should be released after suffering a torn biceps last season. With Beasley and McKinley both available, the Falcons may not run as much of a rotation as they did in 2017, so one of Brooks Reed or Derrick Shelby could also be sent packing in a move that would save at least $3MM.
It wouldn't be a total surprise if Atlanta completely revamps its defensive end depth this spring by cutting Crawford, Reed, Shelby, and allowing Adrian Clayborn in free agency. If that happens, I'd expect the Falcons to target a young edge rusher in the draft while searching for a veteran during the free agent period. William Hayes stands out as a candidate to join the Atlanta roster, given his outstanding track record on run defense, his locker room leadership, and his likely low price tag. For some reason or other, Hayes has never been valued as an asset around the NFL (he was traded last year for a 16-spot drop in draft slots), meaning he shouldn't cost much on the open market.
3) Secure Matt Ryan for the long haul: At $20.75MM, Matt Ryan's annual salary ranks just 14th in the NFL. As we all know, quarterback contracts are a game of musical chairs: whomever signs the most recent deal is likely to garner the largest paycheck. Luckily for Ryan, he has only one year left on his pact at a time when Jimmy Garoppolo and, in a few weeks, Kirk Cousins, will become the league's highest-paid signal-callers. Ryan has a longer track record of success than either of those quarterbacks, and he'll top both of their contracts when the time comes.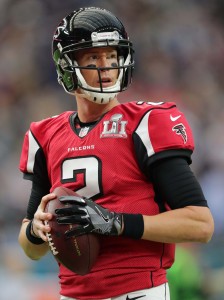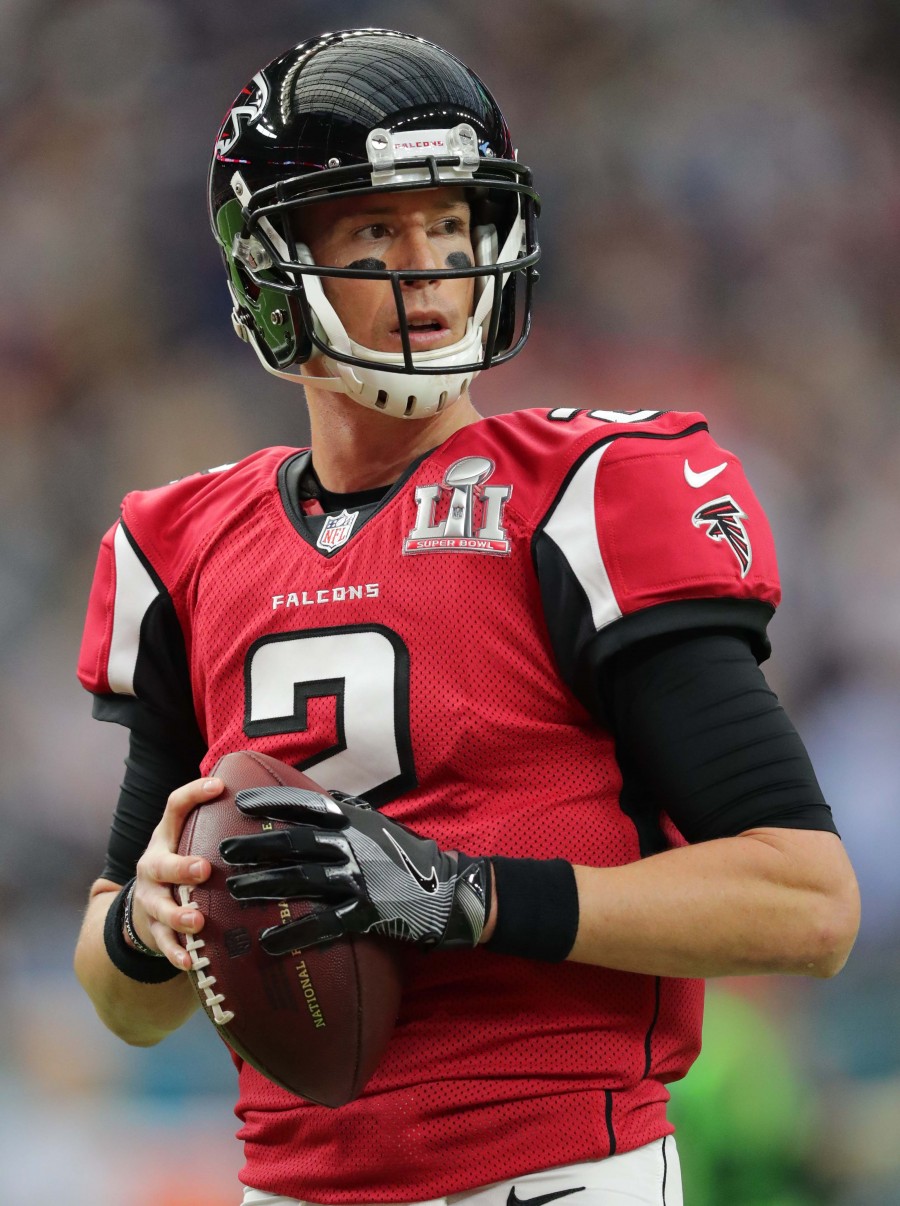 The Falcons, for their part, know a massive deal is just around the corner. At this time last year, team owner Arthur Blank admitted Ryan will likely need to be made the NFL's highest-paid quarterback, and Dimitroff reiterated last month that a Ryan extension remains Atlanta's primary focus. The only question, then, is timing: Do the Falcons wait until Drew Brees signs a new deal this offseason? Do they hold off until Aaron Rodgers inks an extension, perhaps in the coming months? Or do they bite the bullet and hand Ryan a new contract right now?
If Atlanta reaches an agreement in the near future, Ryan would likely reach the $28MM per year mark, but the veteran quarterback has every reason to wait and see what Cousins lands on the open market. Thus, I'd expect a Ryan extension to come this summer, after Cousins and Brees have signed. Rodgers' contract status will come into play, but there should be every expectation that Ryan nears a $30MM annual salary with more than $50MM in guarantees. The guarantee figure, though, isn't all that important, as quarterbacks of Ryan's ilk almost never get released, and therefore, typically earn the entirety of their pact.
The Falcons' lack of 2018 cap space will be another factor in any Ryan discussions. The 32-year-old Ryan is due a $19.25MM base salary in 2018, but Atlanta could roll that number into Ryan's overall guarantee by converting most of that salary figure into a portion of his signing bonus. By giving Ryan a rather large signing bonus that will prorate on their salary cap, the Falcons should be able to keep their 2018 costs down while still retaining Ryan for the foreseeable future.
Photo courtesy of USA Today Sports Images.
Follow @PFRumors