There will be tons of free agents available in March, but only a some of them can be real difference makers for your favorite team. To help separate the wheat from the chaff, we've assembled our early list of the Top 50 NFL Free Agents for 2018.
Our early version of the NFL's top 50 free agents may include players who will be re-signed between now and March 14. When we update this list next week, a few of the big names will be spoken for while new high-profile names will join the fray as veterans become cap casualties.
Recently, we broke down the top free agents by position on both offense and defense, but our rankings below may not have each player listed in the same order. Those position lists took the short-term value of a player into account more heavily, meaning many players in their 30s received prominent placement. Our overall top 50 list favors longer-term value, and is more about forecasting which players will be in highest demand when it comes to years and dollars.
With those caveats out of the way, let's dive in! Here are Pro Football Rumors' top 50 NFL free agents for 2018:
1. Kirk Cousins, QB (Redskins): At long last, Kirk Cousins is headed towards unrestricted free agency. You may or may not regard Cousins as a star,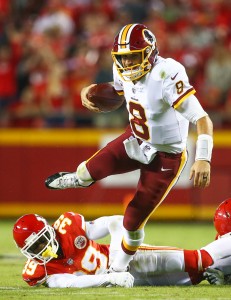 but he is the best quarterback in recent history to reach the open market and QB-needy teams will be rolling out the red carpet for him. The Jets, Vikings, Broncos, and Cardinals have been named as the top suitors for his services, but the NFL is full of surprises this time of year and we would not be surprised to see other teams get involved. The cash-flush Browns are reportedly keen on signing a lower-cost vet and drafting a QB early, but who's to say they won't change course and get in on the Cousins sweepstakes? The Bills, Giants, Dolphins, Bucs, and Colts could also consider kicking the tires here, but there are obstacles in that bunch ranging from established starters already in place (Eli Manning, Ryan Tannehill, Jameis Winston, and Andrew Luck) to financial constraints. No matter where he goes, it's almost certain that Cousins will become the league's highest-paid player of all-time. That is, until another top-tier QB signs a contract extension soon after.
2. Drew Brees (Saints): There are multiple possibilities for Cousins but it's hard to see a scenario in which Brees actually leaves the Saints. Brees has already said that he does not plan on testing free agency, so he'll likely put pen to paper before things begin on March 14. As far as we can tell, the only way Brees will think about leaving is if he is lowballed to an extreme degree by the Saints, but that seems improbable based on his history with the team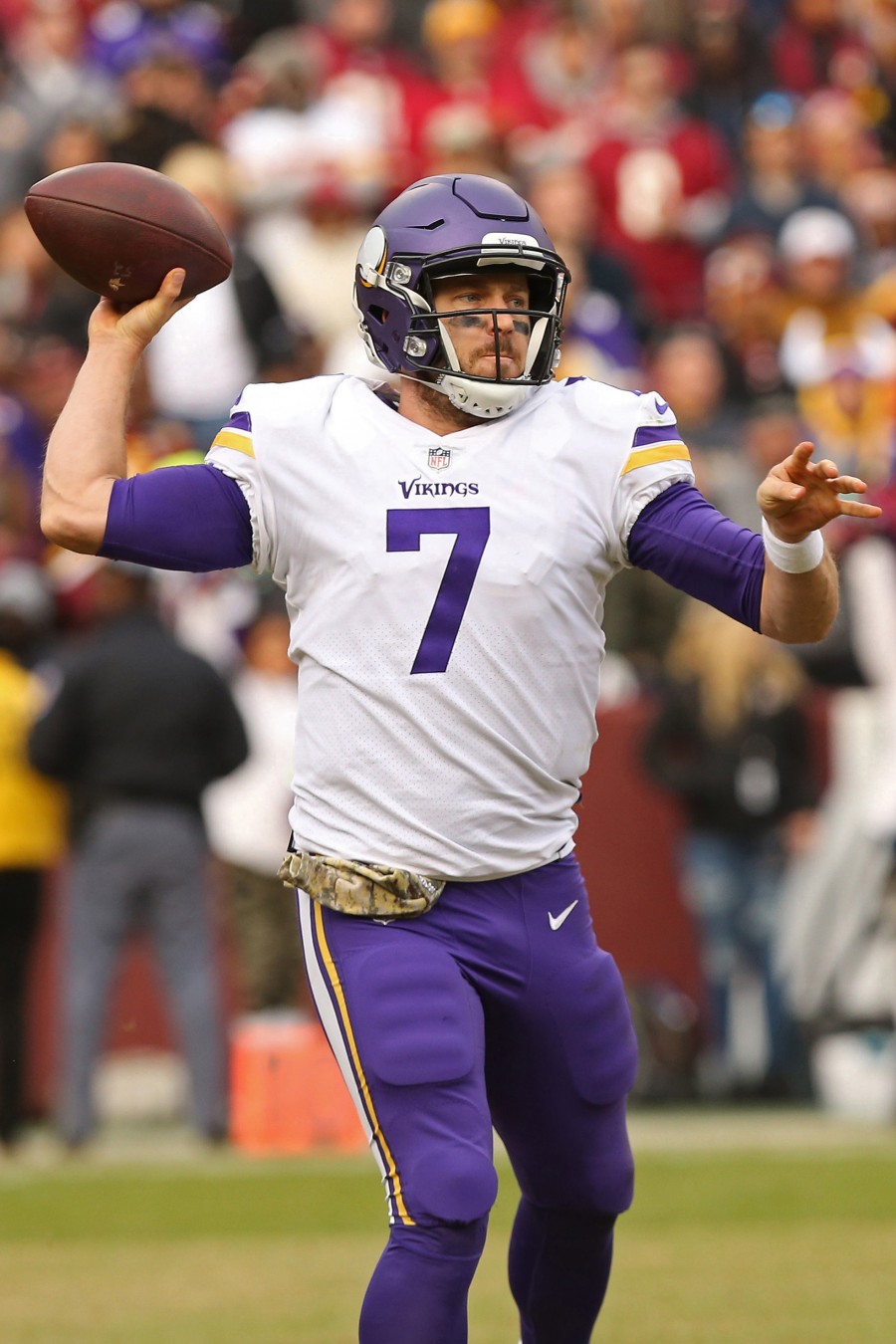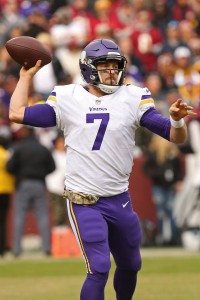 3. Case Keenum (Vikings): One year ago, no one ever would have expected Keenum to be one of 2018's most sought-after free agents. The Vikings signed the former Rams signal caller to a one-year, $2MM deal in March with the idea that he would back up Sam Bradford and, eventually slide down to third on the depth chart when/if Teddy Bridgewater returned to full health. When Bradford went down in September, Keenum exceeded all expectations and put together the best season of his career. The 30-year-old graded out as Pro Football Focus' ninth-ranked QB in 2017, putting him above the likes of Jimmy Garoppolo, Aaron Rodgers, Marcus Mariota, Matthew Stafford, and Tyrod Taylor. With Keenum at the helm, the Vikings earned a first-round bye and beat the Saints in a playoff thriller before succumbing to the Eagles in the NFC championship game. Of course, after four seasons of mediocrity, teams are wondering whether this was an aberration or a real sign of things to come. Teams know that Keenum is not a lock, but he's also the best Plan B for any team that loses out on Cousins or doesn't have the means to sign him.
4. Andrew Norwell, G (Panthers): There was a time when tackles were the only offensive linemen to really cash in on the open market. That's no longer the case, as evidenced by the contracts of Kevin Zeitler (five years, $60MM) and Kelechi Osemele (five years, $58.5MM). Osemele inked his free agent deal with the Raiders in 2016 and Zeitler signed his in the 2017 offseason. Given the cap increase and the natural progression of the market, Norwell figures to reset the market for interior linemen. Keenum figures to gross no less than $20MM/year on his next contract, so he's slotted behind him, but an average annual value of $13-14MM is not out of the question for the former undrafted free agent.
5. Nate Solder, OT (Patriots): Solder isn't coming off of his best season and he might be the least sexy name in the top ten. Still, there's a dearth of tackles league-wide and Solder has been among the league's best at his position for quite some time. The Patriots are bracing for Solder to leave as they fear he'll garner offers of $12MM/year. No other tackle in this year's free agent crop is even close to him in terms of ability, so we're also buying into the hype. Injuries contributed to Solder's up-and-down season, particularly early on, so teams will take that into account when evaluating him.
6. Allen Robinson, WR (Jaguars): The Jaguars opted against using the franchise tag on Robinson, which is understandable since they have limited cap space. Robinson missed almost all of 2017 with an ACL tear, but his 2015 season (and even his so-so 2016 campaign) gives teams reason to believe that he can be a quality WR1. Robinson is one of only two such players on the unrestricted market, so expect him to get paid. Robinson probably couldn't do worse than Kenny Britt's four-year, $32MM deal with the Browns from last season (and he should do a whole lot better), but if he is underwhelmed by the multi-year offers he receives, he could always go the Alshon Jeffery route. Jeffery inked a one-year, $9.5MM prove-it deal with the Eagles and that turned out to be a smashing success for both parties. Jeffery was rewarded with a four-year, $52MM extension in December, so Robinson's camp will surely be open to a pillow contract if necessary.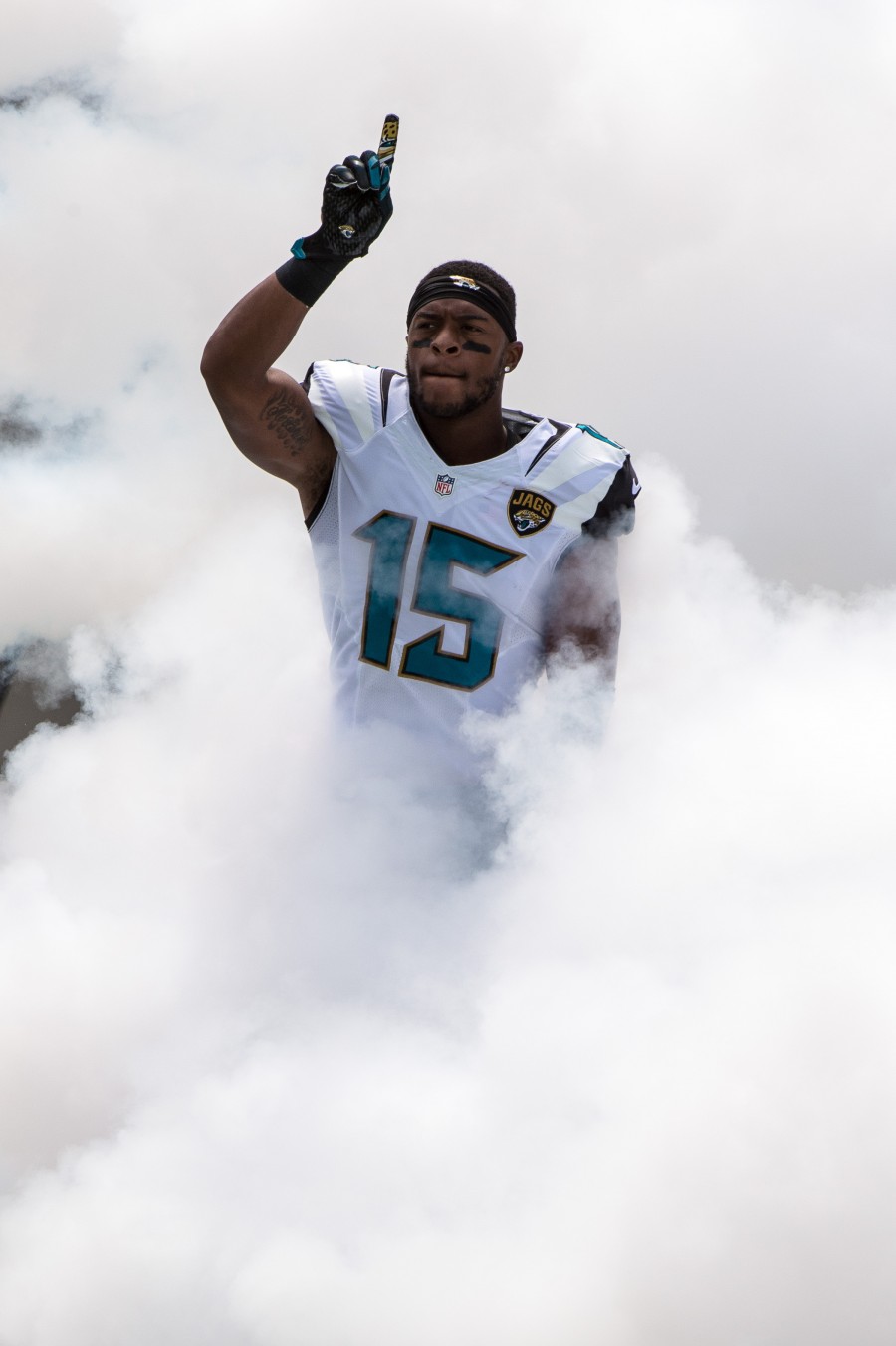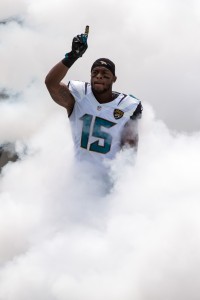 7. Sammy Watkins, WR (Rams): Some may view Robinson and Watkins as 1A and 1B in this year's wide receiver class, particularly since Robinson missed all of 2017 and Watkins, despite his own injury history, played in all but one of the Rams' games. Unfortunately, Watkins did not have the platform year he was hoping for as he caught just 39 passes for 593 yards. If we strike Robinson's lost year and Watkins' down year from the record, the breakdown favors the Jags receiver – Robinson averaged 77 receptions for 1,078 yards and eight touchdowns per 16 games in that set versus Watkins' 66 grabs for 1,063 yards and seven scores. These two should come pretty close in average annual value, but we give the edge to Robinson.
8. Trumaine Johnson, CB (Rams): Players often bemoan the franchise tag, but Johnson can't really complain after receiving two consecutive tags from the Rams and earning more than $30MM between 2016 and 2017. The Rams, rightfully, did not consider a third consecutive tag for Johnson at a cost of ~$20MM and they already have his replacement in Marcus Peters. That's one suitor down, but plenty of other teams will be eager to speak with Johnson, who profiles as the best cornerback in a deep class.
9. Sheldon Richardson, DT (Seahawks): Richardson gave the Jets lots of headaches, but he also gave them high-end production. He didn't quite match that production in Seattle, but Richardson is positioned for a massive payday anyway since impactful defensive linemen are at a premium. Our own Dallas Robinson estimates that Richardson will garner about $9MM/year, but I would say that is his floor. The top-end of free agency rarely yields team-friendly deals, so Richardson could easily creep into eight figures in AAV, particularly since he does not turn 28 until November.
10. Dontari Poe, DT (Falcons): Poe thought he was in for a monster contract last offseason, but concerns about his lingering back issues forced him to take a one-year, $8MM deal with Atlanta. Teams may still worry about his back being a ticking time bomb, but perhaps they'll view him in a different light now that he has played back-to-back 16 game seasons and has only missed two regular season contests over the course of his career.
11. Star Lotulelei, DT (Panthers): If Norwell didn't draw the franchise tag from the Panthers, popular thought was that Lotulelei would be a candidate for the tag. But, Carolina only ever considered the tag for their kicker (and they re-signed him instead). That's good news for teams in need of help up front. The advanced metrics have never been fond of the 28-year-old's play, but he has been largely healthy over the course of his five-year career and has started in all but one of his regular season games. He had just 1.5 sacks last season, but Lotulelei does have 11.5 sacks to his credit, including four sacks in 2016.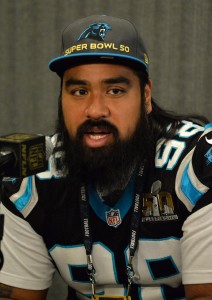 12. A.J. McCarron, QB (Bengals): It's difficult to peg McCarron's value heading into free agency. Outside of some quality starts in 2015, there isn't much film out there on McCarron, despite that fact that he has spent four years in the NFL. For what it's worth, Hue Jackson has been itching to reunite with McCarron and was reportedly devastated when last year's midseason deal to bring him to Cleveland fell through. Like the rest of the quarterback's in this year's group, his market won't really emerge until Cousins puts pen to paper. Keenum is probably second on the board for most teams in search of a QB, but some clubs (like the Browns) may have McCarron higher on the list.
13. Sam Bradford, QB (Vikings): Questions persist about Bradford's health and any team signing him will surely backstop him with at least one other capable option. But, when he's healthy, he's pretty darn good. In 2016, Bradford appeared in all but one of the Vikings' games and turned in a league-leading 71.6% completion percentage.
14. Bashaud Breeland, CB (Redskins): The Redskins would like to re-sign Breeland at the "right price," but the market for his services could explode and quickly put Washington out of the running. Breeland reportedly felt disrespected by the five-year, $75MM deal given to teammate Josh Norman last year and this is his opportunity to get a big payday of his own. Last year, A.J. Bouye's youth helped propel him to a five-year, $65MM free agent deal with the Jaguars. Breeland won't get an offer quite that high, but he only just celebrated his 26th birthday and teams won't be hesitant about giving this sound tackler a multi-year deal.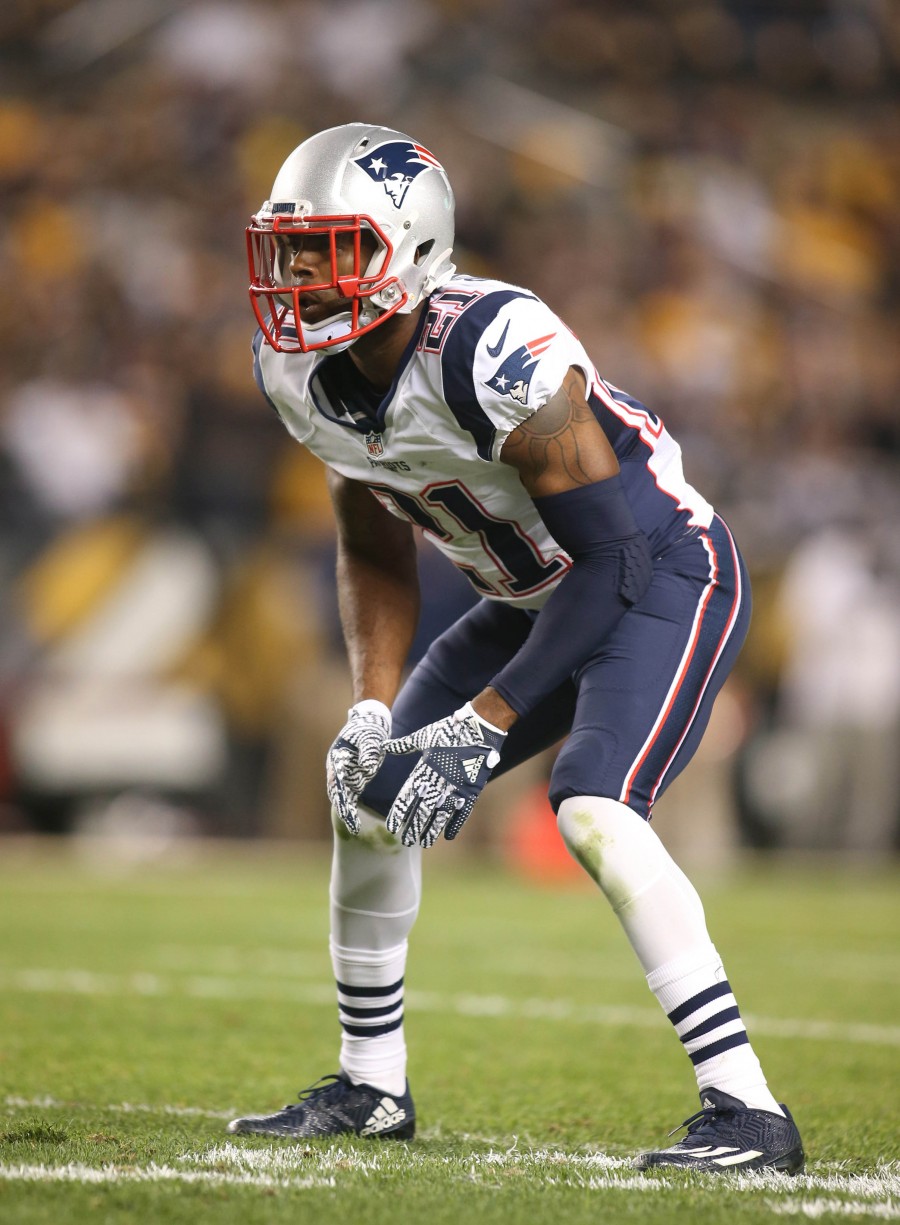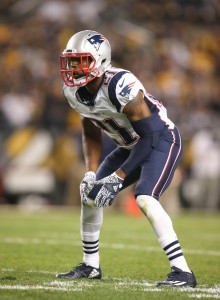 15. Malcolm Butler, CB (Patriots): Had the Patriots traded Butler to the Saints last offseason, he'd probably be playing under a lucrative multi-year deal right now. He did not have a great walk year in New England and he's no longer positioned to sign a market-topping deal, but he'll still garner attention around the league resulting in a lucrative contract. Butler ranked just 51st amongst PFF's qualified corners last season, but he still showed flashes of being able to guard lethal wide receivers. He's unlikely to return to the Patriots after he was benched for the majority of Super Bowl LII and inquiring teams will want to dig more into Bill Belichick's controversial decision.
16. Muhammad Wilkerson, DT (Jets): That sound you hear is the boiling blood of a Jets fan. Wilkerson was a top-tier defensive lineman before signing an $86MM extension with the Jets in the summer of 2016. Things quickly unraveled, however, as the Temple product clashed with coaches and routinely showed up late for team functions. Now that the Jets have officially cut bait with Wilkerson, it will be interesting to see what teams are willing to offer him. In terms of talent, Wilkerson has to rank no lower than second behind former teammate Richardson amongst defensive tackles. However, the perception is that he quit on the Jets right after he secured the bag, so his next bag figures to be a lot lighter. Look for Richardson to ink a one-year prove-it deal with a club or perhaps a two-year deal with an easy escape button in 2019.
17. Teddy Bridgewater, QB (Vikings): Bridgewater is in the same boat as Bradford – the talent is there, but no team will be able to bank on his health. Bridgewater returned faster than expected from his gruesome knee injury, but we barely saw him on the field thanks to the rise of Keenum.
18. E.J. Gaines, CB (Bills): Injuries in the fall limited Gaines to just 11 games last season, but he proved to be a quality return for the Bills in the Watkins trade (not to mention the second-round pick that came with him). Gaines graded out as the No. 13 cornerback in the league last year, per PFF, and he just turned 26 last month. The cons: Gaines missed all of 2015 due to injury and didn't look all that sharp in '16.
19. Trey Burton, TE (Eagles): Burton does not have as much name value as other tight ends in this year's class, but he easily offers the most potential. Burton emerged from the shadow of Zach Ertz this past season in Philadelphia and put himself on the map with big games against the Seahawks and Rams late in the season. The Eagles do not have the cap room to retain him, so he'll take his blocking skills and surprisingly adept passing arm elsewhere.
20. Paul Richardson, WR (Seahawks): Richardson stepped into a larger role last year when the Seahawks traded Jermaine Kearse to the Jets. He did well with the larger workload as he averaged 16 yards per catch. Richardson won't turn 26 until April and doesn't come with the same medical red flags as the older WRs in this year's crop, so he's probably in line for a nice guarantee on a multi-year deal. Because of his youth, he could have an opportunity to strike it rich again when he takes his next trip through free agency.
21. Jimmy Graham, TE (Seahawks): Graham is not expected to re-sign with the Seahawks and there's already chatter about a reunion with the Saints. Whether that comes to fruition or not, Graham should net a decent deal after catching 57 passes for 520 yars and ten touchdowns last season. He's not as explosive as he was in his New Orleans days, but he's still a difference maker in the red zone.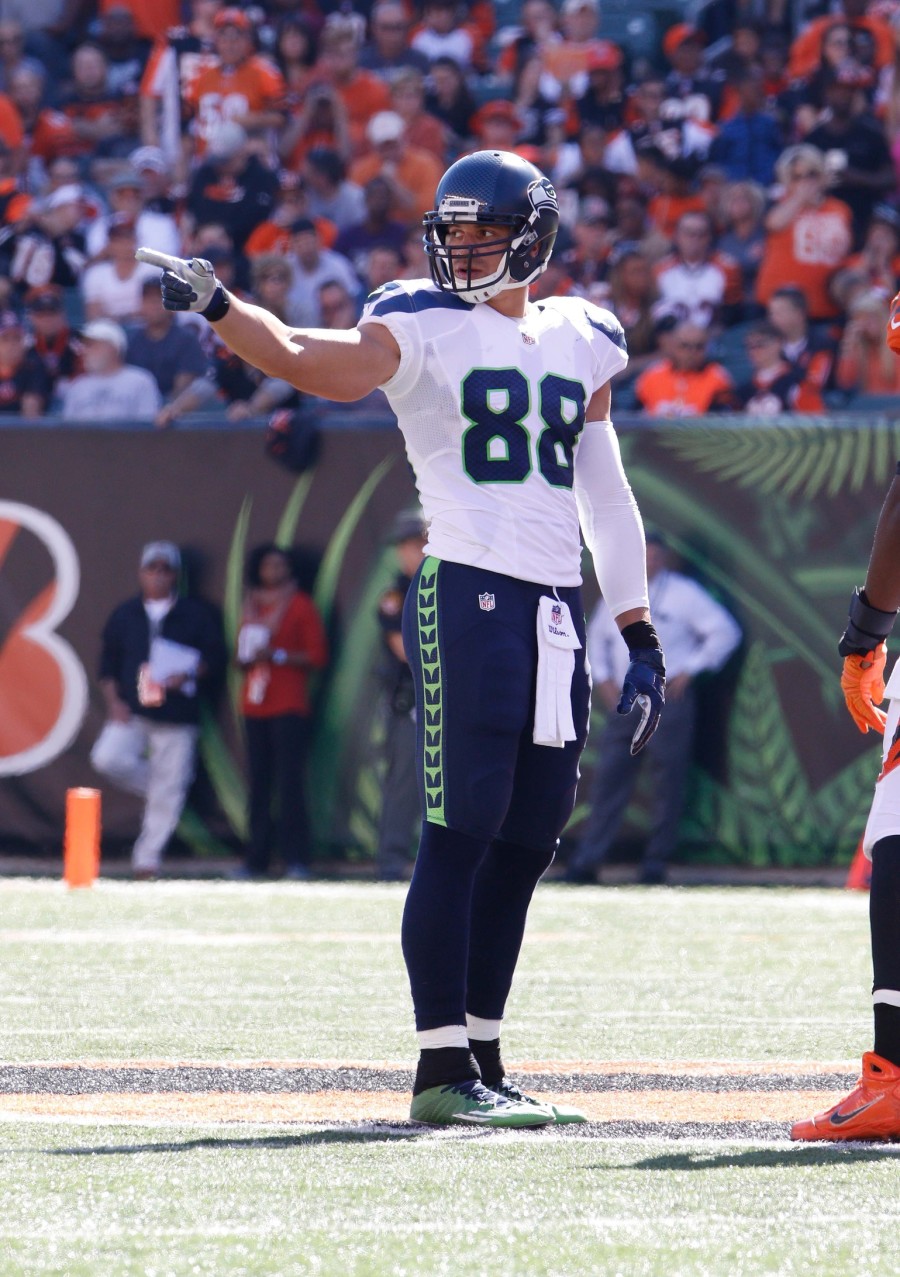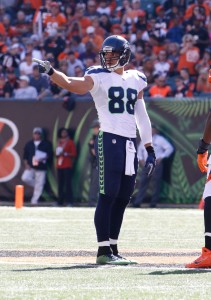 22. Nigel Bradham, LB (Eagles): Non-pass rushing linebackers typically do not cash in on the open market and, as our own Dallas Robinson recently noted, Danny Trevethan's 2016 deal with the Bears stands as the watermark with an average of $7MM per year. Bradham could flirt with that line after two solid seasons with the Eagles, but he won't blow the lid off of the LB market.
23. Eric Reid, S (49ers): Reid is just 26 and is undoubtedly a starting quality safety. He has both youth and versatility on his side, but it's possible that his anthem protest participation could hurt him when it comes to some suitors. Injuries over the last two seasons will hurt his market as well.
24. Aaron Colvin, CB (Jaguars): Colvin was eclipsed in Jacksonville thanks to the presence of Jalen Ramsey and Bouye. He has excelled as a slot corner, and that has plenty of value on his own, but he could get more money than expected if teams believe he can also contribute on the outside.
25. Justin Pugh, G (Giants): Pugh missed half of last season due to injuries and the advanced metrics have never been fond of his play. But, his ability to play four positions on the offensive line and the dearth of quality available linemen will produce a healthy market.
26. Morgan Burnett, S (Packers): Speaking of versatility, Burnett has logged snaps at cornerback, free safety, and even linebacker over the course of his eight-year career with the Packers.
27. Marqise Lee, WR (Jaguars): Robinson is getting all of the ink, but Lee will have a healthy market of his own after catching 119 passes for 1,553 yards and six touchdowns over the last two seasons in Jacksonville. He's not a star, but he's among the best WR2 options in this year's free agent class.
28. Kenny Vaccaro, S (Saints): With the ability to play both safety and slot cornerback, Vaccaro will have a fair amount of suitors. Analytics-focused teams might not high on him after he ranked as the worst coverage safety in the league, according to PFF.
29. Dion Lewis, RB (Patriots): Finally, a running back! As we all know, veteran RBs don't get a ton of love in free agency, but Lewis stands as the best at his position. Lewis is coming off of a strong platform year in which he averaged 5.0 yards per carry with six touchdowns on the ground while adding 32 receptions for 214 yards and three TDs for the AFC champs.
30. Morris Claiborne, CB (Jets): The Jets are out for two starting corners this offseason, but it doesn't look likely that they'll re-sign Claiborne, despite having ample cap room. Claiborne turned in a solid, though not spectacular, season for Gang Green and he was largely healthy. Contenders likely won't see Claiborne as a CB1, but he could prove to be a good value as a CB2. Claiborne earned $5MM on a one-year deal with the Jets last season and his next contract should see an uptick in AAV, perhaps over a longer period.
31. Ryan Jensen, C (Ravens): Jensen stepped into a starting role in 2017 and flourished, grading out as the No. 9 center in the NFL, per PFF. The former sixth-round pick also has previous experience at guard.
32. Jack Mewhort, G (Colts): Mewhort's season ended prematurely in October thanks to a knee injury, marking his second straight incomplete campaign. That's not a great way to enter the open market, but he did have three quality years as an NFL starter before that. Mewhort doesn't turn 27 until October, which helps his case.
33. Carlos Hyde, RB (49ers): Hyde, like Lewis, will fall victim to the league's bias against older running backs, but he doesn't celebrate his 28th birthday until September, so don't peg him for the old folks home just yet. He failed to reach 4.0 yards per carry for the first time in his career last season, but he did position himself as a pass-catching threat with 59 catches for 350 yards.
34. Weston Richburg, C (Giants): Richburg's concussion could ward off teams, but he says that he has been medically cleared for months. If he checks out with doctors, Richburg may be in line for a nice payday. Before his unfortunate head injury, Richburg excelled as a center for the G-Men in 2015 and 2016.
35. Julius Peppers, DE (Panthers): Even at the age of 38, Peppers still has it. After posting eleven sacks in 2017, Peppers seems likely to return for another go 'round.
36. NaVorro Bowman, LB (Raiders): He has a fan in new Raiders defensive coordinator Paul Guenther, so he may continue to ply his craft in the Bay Area.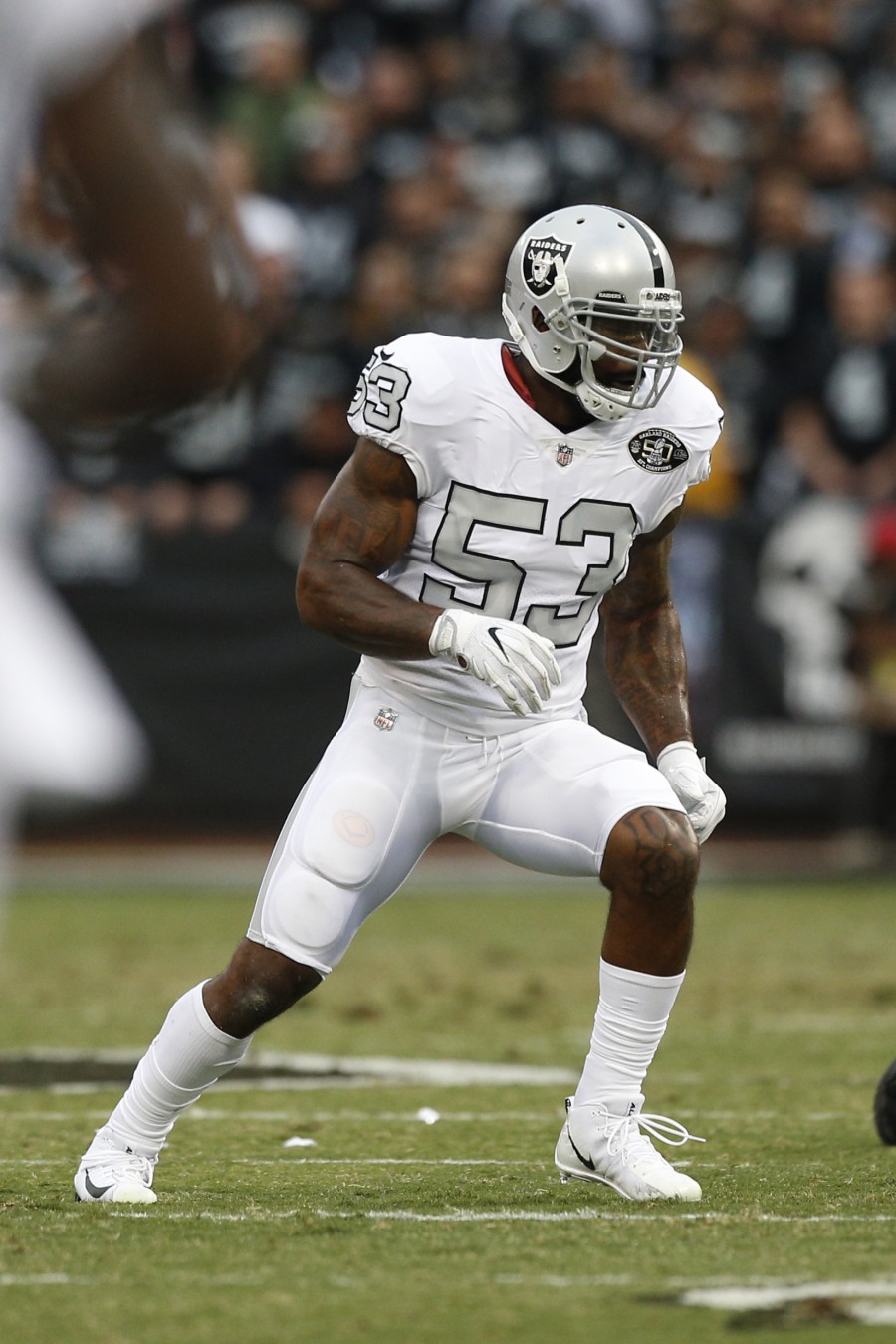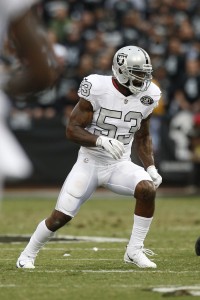 37. Austin Seferian-Jenkins, TE (Jets): AS-J rebounded from personal issues to post the best season of his career with the Jets. He was impressive at times, but he is no better than the No. 3 TE in this year's free agent crop.
38. Josh Kline, G (Titans): A skilled run-blocker in a weak crop for guards, Kline should do well for himself.
39. Patrick Robinson, CB (Eagles): Robinson is a talented slot cornerback, but the cash-strapped Eagles will have a hard time retaining him.
40. Tyler Eifert, TE (Bengals): Once one of the NFL's brightest stars at tight end, Eifert has been limited by a host of injuries. You can expect Eifert to ink a one-year deal somewhere with a low base and ample incentives.
41. Isaiah Crowell, RB (Browns): Should Crowell be the bell cow for a team? Maybe not, but he is a talented runner who has made GMs regret passing on him in the 2014 draft.
42. Terrelle Pryor, WR (Redskins): Pryor found himself disappointed by the 2017 free agent market, but that paled in comparison to the disappointment felt by the Redskins after signing him to a one-year deal. Pryor will benefit from a shallow WR crop, however.
43. Adrian Clayborn, DE (Falcons): Clayborn graded out as PFF's No. 19 ranked edge defender this season and tallied a career-high 9.5 sacks. That sack total is a bit misleading, however, since six of those came in a November contest against the Cowboys.
44. Jerick McKinnon, RB (Vikings): He's not built for 20 carries per game, but he's a dynamic athlete with proven pass-catching ability. I'm probably more bullish on him than most, but I've placed him near the backend of the top 50 to reflect his expected payday.
45. Zach Brown, LB (Redskins): He was among the league's best one-year deal values last year and he's in line for a nice pay bump over his $2MM salary in 2017. Still, he's not going to get the kind of contract he's expecting.
46. Preston Brown, LB (Bills): The rival Patriots have their eye on him. Still only 25 (26 in October), Brown has never missed a game in his four-year career.
47. T.J. Carrie, CB (Raiders): Carrie doesn't want to leave Oakland, but his market value might not line up with Jon Gruden's valuation of him.
48. Josh McCown, QB (Jets): McCown had a remarkable season when considering what he had to work with in New York.
49. Demario Davis, LB (Jets): Davis wants $8-$10MM per year, but he'll get about half of that.
50. Jordan Matthews, WR (Bills): Injuries held Matthews back in 2017, but he's only one year removed from posting 73 receptions for 804 yards and three touchdowns with the Eagles.
Follow @PFRumors