Even though he'll stand for the national anthem in 2017, polarizing quarterback Colin Kaepernick hasn't publicly drawn interest from any teams since he opted out of his contract with the 49ers on March 3. However, the free agent nearly signed with a club last week, Niners general manager John Lynch told KNBR (via Eric Branch of the San Francisco Chronicle).
[RELATED: Where Kaepernick ranks among unsigned QBs]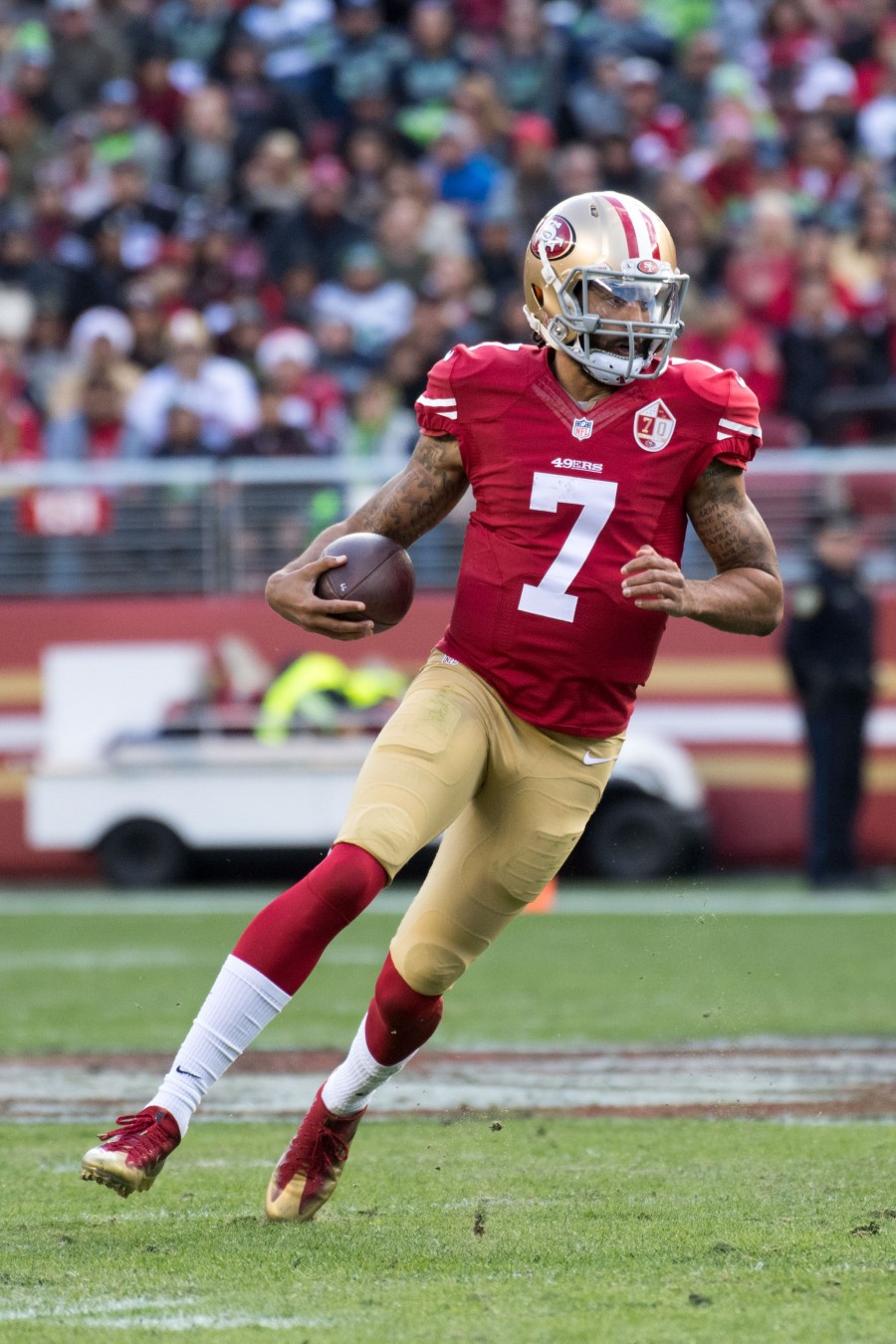 "I don't know what happened to that market (for Kaepernick) because when we added our second guy, at that time, I can just tell you, you learn things," Lynch said. "And he was in everyone's mind in this league very close to signing a deal with a team at a really good number. And it fell through, apparently."
The "second guy" in this case is Matt Barkley, who signed with the 49ers after they inked fellow signal-caller Brian Hoyer to a deal. While it appears Hoyer and Barkley will serve as the 49ers' top QBs next season, Lynch hasn't completely ruled out re-signing Kaepernick.
"I think the likelihood of it happening has probably gone down significantly," Lynch said. "But we're not going to close our mind or options on anyone, including him."
Despite Lynch's statement, it's a good bet that Kaepernick 49ers career is over after six years and 59 starts. While the 29-year-old was San Francicsco's No. 1 for the majority of his tenure there, he'll likely have to settle for a backup role with his next team.
Photo courtesy of USA Today Sports Images.
Follow @PFRumors