With five days to go until the deadline for teams to sign franchise tagged players to extensions, there apparently hasn't been a ton of progress for any of the three players in question. Still, we've had some mid-July surprises in the past, like last year's last minute extension for Jets defensive lineman Muhammad Wilkerson. Here's a quick refresher on where things stand for Kirk Cousins, Le'Veon Bell, and Trumaine Johnson:
Kirk Cousins
There has been no movement towards a deal for the Redskins and Cousins, and both sides are apparently alright with that. You know the deal by now: Cousins is looking at a $24MM salary in 2017 and the Redskins will have to give him a tender worth at least $28MM to keep him away from unrestricted free agency next season. Cousins is confident in his abilities and eager to push the market for quarterbacks, so he is not all that inclined to sign a multi-year deal.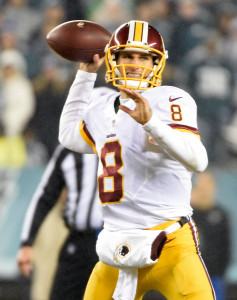 Cousins' agent probably won't consider any offer with less than $52MM guaranteed. If his camp really wants to drive a hard bargain, it will insist on a minimum $58MM in the bag since that factors in the value a third franchise tag in 2018 ($34MM) rather than the $28MM transition tag, which would only give Washington the first right of refusal.
Cousins, like any player in extension talks, must weigh the benefit of cost certainty versus the upside of the open market. But, with the way quarterbacks get paid in the NFL, he is looking at a high floor. Cousins is not considered to be a top five QB, but if he were to put pen to paper today, he would be the highest-paid player in the NFL – at least for a couple of weeks. Even if Cousins has a mild regression in 2017, he'll still be looking at either a one-year, ~$30MM deal in Washington or a $100MM+ deal in free agency. In order for the soon-to-be 29-year-old to sign, he'll either have to be wowed by an offer or he'll have to catch a case of cold feet in the coming days.
Le'Veon Bell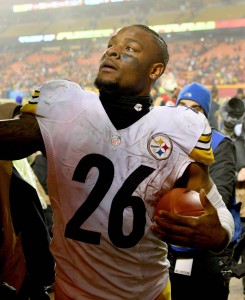 Bell, by any measure, is one of the very best running backs in the NFL. In a suspension-shortened 2016 season, Bell earned his second career trip to the Pro Bowl as he ran for 1,268 yrds off of 261 carries, mirroring a career-high of 4.9 yards per attempt. He also added 75 receptions for 616 yards. When averaged out on a per-game basis, his 2016 numbers actually bested his 2014 campaign, a season in which he was a First-Team All-Pro selection. The advanced metrics at Pro Football Focus had Bell ranked as the third best RB in the league last season, behind only Ezekiel Elliott and David Johnson.
While there has been talk about Cousins being less-than-thrilled with Redskins management, Bell has been open about wanting to stay in Pittsburgh. The feeling is mutual as the Steelers want to keep in him in the fold for the long term. So, what's the holdup?
Bell is probably seeking to overtake Bills star LeSean McCoy as the highest-paid running back in the NFL. The Steelers are probably willing to oblige, but, as we all know, there's a difference between becoming the market-setter in terms of years/dollars and the true value of a deal. If Bell wants to sign a five-year deal worth more than $40MM, odds are that he could do that right now. What he's really after, however, are substantial guarantees with significant cash flow in the first two years of the deal.
Running backs are always at a high risk of injury and teams are typically adversed to paying out real dollars for them on multi-year deals, even if the cases of exceptional players like Bell. The Steelers are hoping to find a happy medium with Bell in the coming days since his $12MM price tag for this year is high and a potential $14MM tag for 2018 is spit take worthy.
Trumaine Johnson
Like Cousins, this is the second year in a row that Johnson has been hit with the franchise tag. Where the situations differ is that there is zero chance the Rams will apply the tag to Johnson for a third year in a row. If Johnson plays out the year on his one-year, $17MM tender, he'll hit unrestricted free agency at the age of 28 because there's virtually no chance that the Rams would tag him at upwards of $24MM in 2018.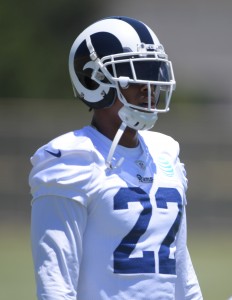 Johnson has yet to establish himself as an elite cornerback, but this would be the time to do it as he enters a contract year. The Rams' strong front seven should keep opposing quarterbacks under duress, allowing Johnson to swarm receivers on immature routes. It appears that Johnson has little incentive to sign a long-term deal here, unless the Rams are willing to make a cap-crippling commitment.
On Tuesday, it was reported that nothing is currently in the works for Johnson and the Rams. Things will have to change dramatically in order for Johnson to be committed to L.A. beyond 2017.
Take your pick
Which of these three players, if any, will sign extensions before the deadline on Monday? Cast your vote below and back up your choice in the comment section.
Follow @PFRumors