Plenty changed in Kansas City since the Chiefs' narrow divisional-round defeat. High-profile moves came after the Chiefs missed out on another opportunity to advance to an AFC championship game, a round the franchise hasn't seen in 23 years.
The changes — severing ties with John Dorsey, cutting Jeremy Maclin, and drafting a first-round quarterback for the first time in 34 years — have the defending AFC West champions' future in question. After being one of the top challengers for AFC supremacy this season, it's tough to make a case the Chiefs are markedly improved for 2017.
Considering most of the moves the Chiefs made in previous offseasons were about immediate success, and they helped create a team on the rise over the past four years, the team took a bit of a different approach this offseason.
Notable signings: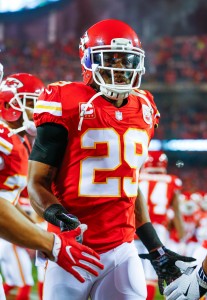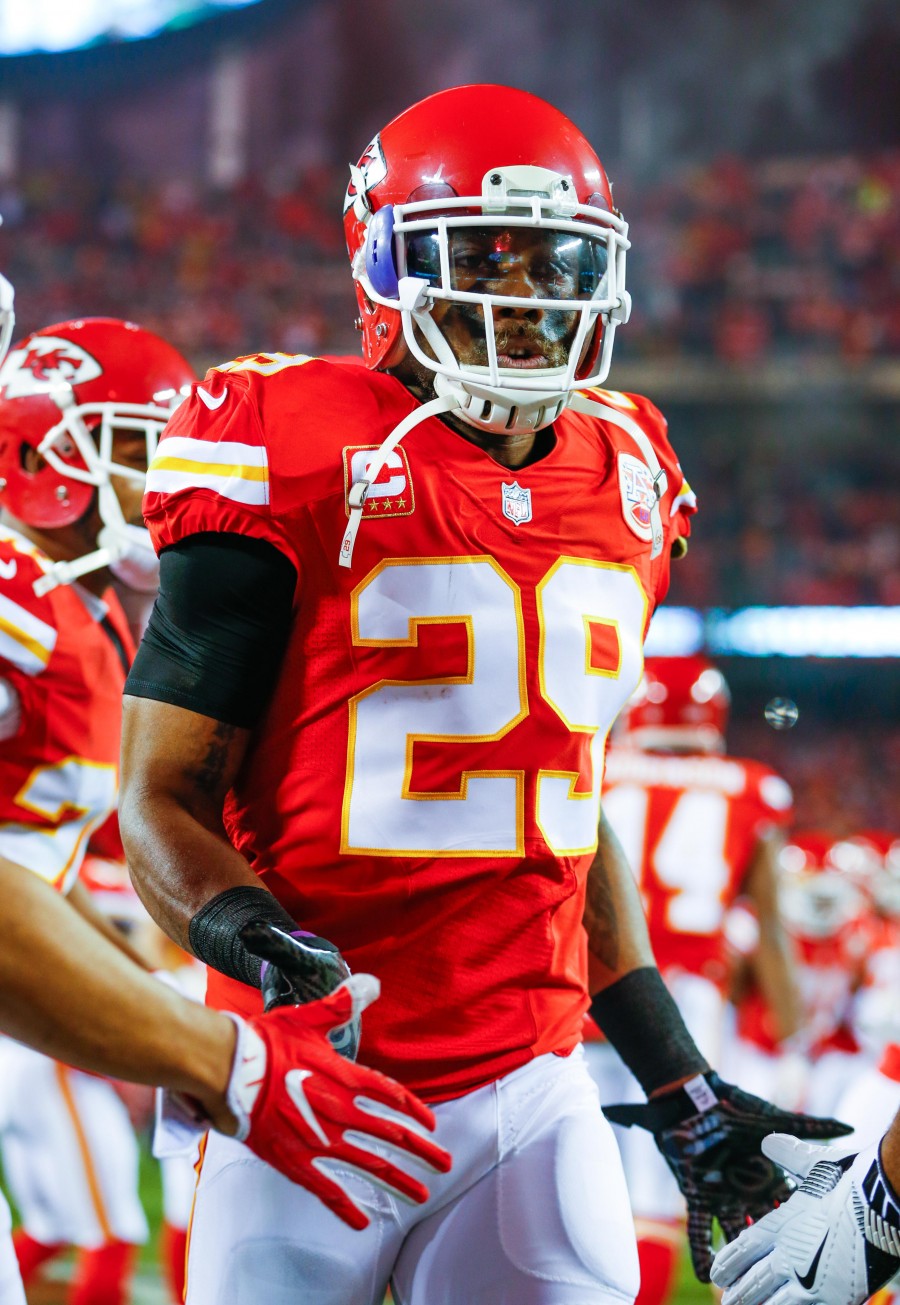 During an offseason that became known more for the men the Chiefs parted with than those they acquired, Kansas City did sign Berry to an extension at long last. Berry was attached to an old-CBA rookie contract until 2016, and he played last season on the franchise tag. But the Chiefs' indecision on Berry last summer ended up costing them financially. The sides reportedly never got close on a deal by July 2016, leading to the tag season, but said campaign ended up being Berry's best.
He came up with game-saving turnovers in road wins in Atlanta and Charlotte and helped the Chiefs to their first division title in six years. And with the marketplace changing in between Berry negotiations, thanks to the Cardinals' landmark deal for Tyrann Mathieu in August of last year, Berry's camp — representing one of only two active three-time first-team All-Pro safeties — could talk from a greater position of strength. Berry is now the highest-paid safety at $13MM AAV, and his deal will take him well into his 30s. The Chiefs continued their Dorsey-era style of backloading contracts, with Berry's 2017 cap number sitting at $5MM. That jumps to $13MM in 2018 and $16.5MM in '19.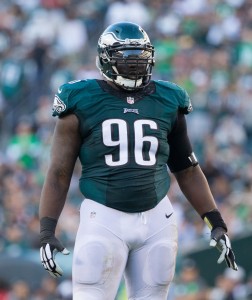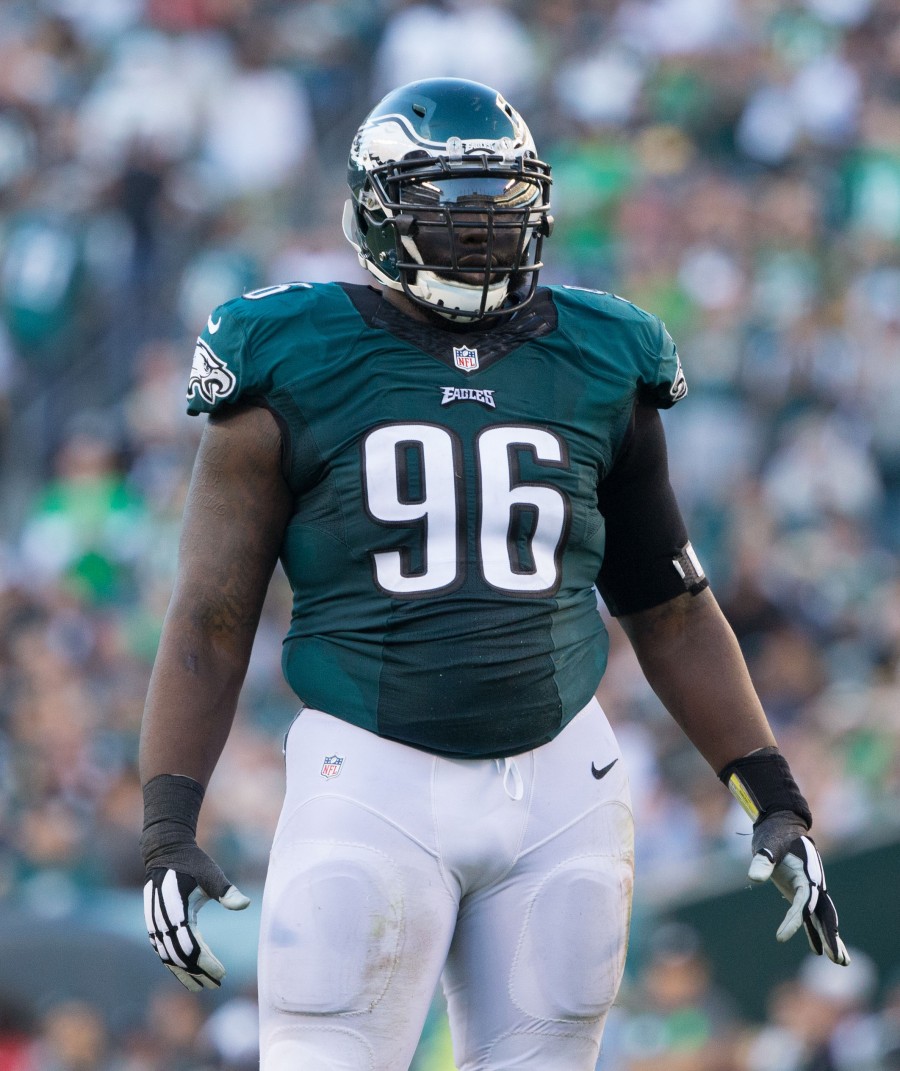 Kansas City's only notable March outside acquisition came in Logan, who will be the rare Philadelphia-to-Kansas City transplant that did not have an Andy Reid connection. Logan joined the Eagles as a third-rounder in 2013, months after Reid headed for western Missouri. Logan will take over starting nose tackle duties from Dontari Poe and return to the 3-4 scheme he played in for three seasons in Philly. Kansas City has used a 3-4 scheme since 2009, but Philadelphia switched to a 4-3 look last season that had Logan slightly out of position.
The Chiefs were up against the cap entering free agency again, limiting their ability to spend on multiple players. But for a third straight year, the team did walk away with a proven starter acquired. They signed Maclin in 2015 and Mitchell Schwartz last year despite limited funds. But this offseason, not much else transpired for the team during free agency's premier month.
Notable losses:
Despite the Chiefs parting with one of the most popular players in franchise history in Charles, that move was expected. Their June 2 release of Maclin doubled as one of the most surprising transactions of the NFL offseason. And their receiving corps is now in an uncertain spot.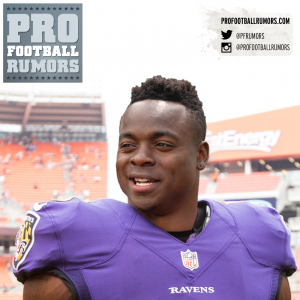 Maclin missed four games last season due to injury, one the 29-year-old wideout recently revealed was a torn groin, but he was working with the Chiefs' starters during OTAs in May. Kansas City did not ask its previous No. 1 receiver to take a pay cut, which made for an interesting all-or-nothing move from a team that could use a healthy version of Maclin. The Missouri native having played well in 2015 (1,088 air yards, eight receiving TDs — eight more than the 2014 Chiefs receiving corps collectively compiled) before multiple injuries in 2016 put his value in question.
The ankle and groin maladies Maclin suffered look to have changed the way the franchise viewed him, but given the bidding war that ensued once Maclin became available, other teams appear to believe he can still have a solid future. Regardless of how it's spun, cutting Maclin two seasons into a five-year deal does not present favorable optics. The Chiefs will incur dead money hits of $2.4MM this year and $4.8MM in 2018 as part of the five-year, $55MM pact Maclin signed. Although it's not quite the misjudgment the 2013 Dwayne Bowe extension was on the Chiefs' part, they signed Maclin to replace a rapidly declining Bowe as the nominal No. 1 wideout. They no longer have a surefire successor.
Reid's offense funneled through first-team All-Pro Travis Kelce last season, and Tyreek Hill became either a dangerous deep threat or a lethal gadget player (depending on one's view of the polarizing performer). But Hill is not exactly a proven pass-catcher at this point. Beyond Hill, the Chiefs still have their committee of supporting-casters — rookie Jehu Chesson joins Chris Conley and Albert Wilson here now — and it's hard to argue Maclin couldn't have helped this attack. Alex Smith seemed to think so.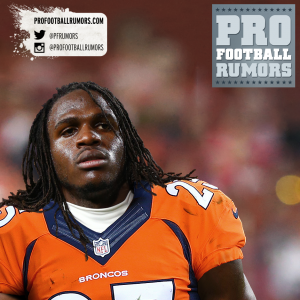 While Kansas City missed Charles as Spencer Ware proved capable but unspectacular, his $7MM cap hit made the release and easy call. It's hard to envision the Broncos coaxing peak-level Charles performance again, and it's uncertain he will be healthy enough to contribute. But the franchise's leading rusher got by with substandard offensive lines for the most part and is still the NFL yards-per-carry kingpin. As the Chiefs close the door on the 2008 third-round pick's Kansas City tenure, they may soon give the reins to another Round 3 selection in Kareem Hunt.
Poe became a fairly obvious defection candidate once Berry was retained on a record deal. Although still a volume dynamo, playing extensively for a nose tackle, Poe has slipped a bit since his dominant 2014 season. The offseason back surgery Poe underwent in 2015 provides a line of demarcation. A prolific pressure artist from the nose position in 2013 and '14, Poe registered just 2.5 sacks over the past two seasons. Kansas City's run defense also dropped to 26th last season, despite Poe playing 16 games again.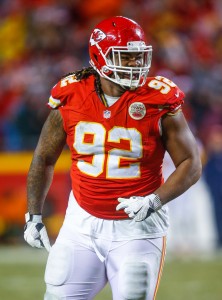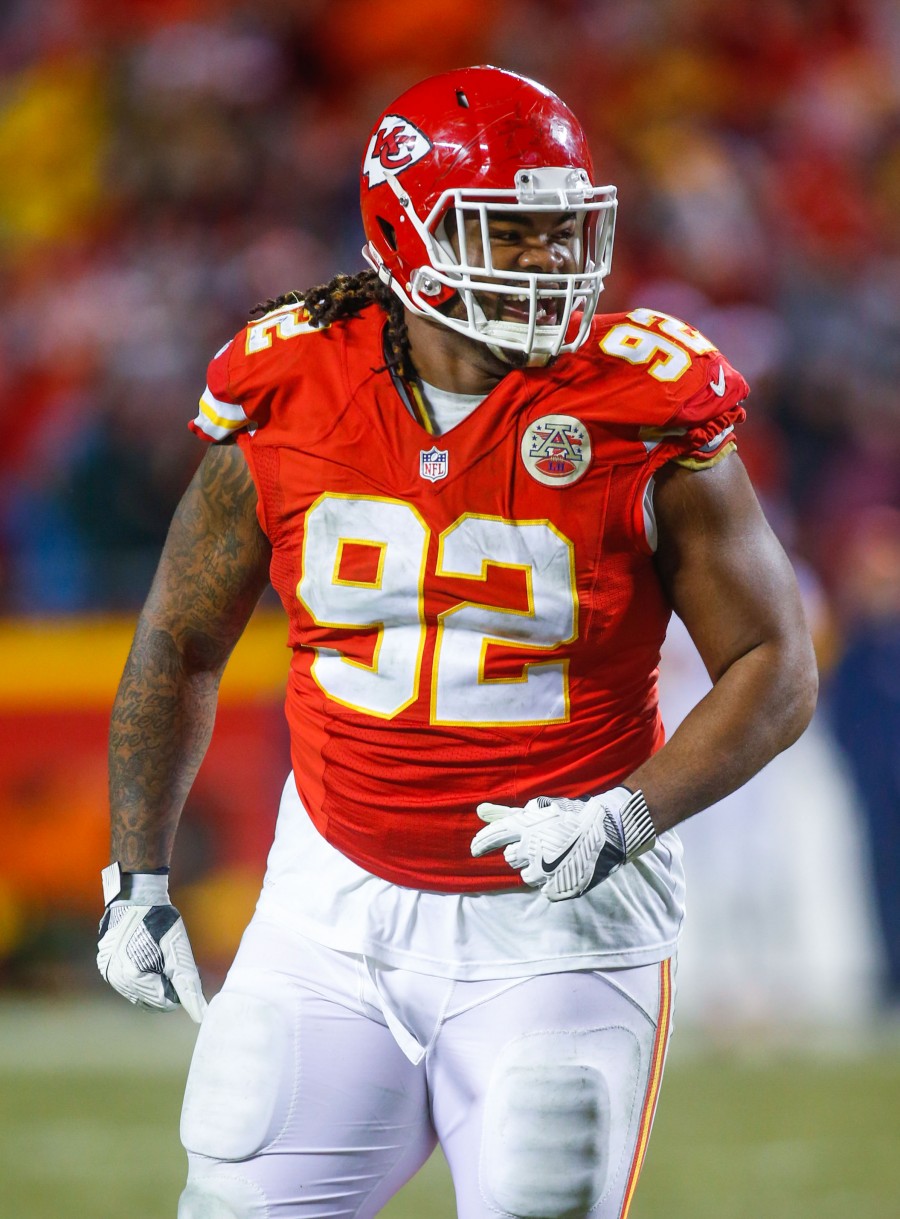 Once thought to be set to land a contract similar to the one the Ravens gave Brandon Williams, the mammoth defender settled for a one-year pact that reunites him with Scott Pioli (who used his final first-round pick as Chiefs GM on Poe in 2012). The Dorsey-led front office didn't get far with Poe on extension talks in 2016, and the Chiefs' defensive line will lose its steadiest presence from the past five years. However, Logan's addition and the emergence of Chris Jones won't make Poe's departure nearly as damaging as it once looked like it could have been.
A breakout player for the 2015 Chiefs, Howard (5.5 sacks that season) is gone midway into a two-year deal viewed as a team-friendly pact last March. A hip injury ended Howard's 2016 season and led to a failed physical prompting the Chiefs to release him in April. Jones looked the part of Howard's replacement, becoming one of the league's top rookies last season.
Trades:
The succession of quarterbacks to come through Kansas City over the past generation made this one of the more unique position groups in the league, the franchise's small-market status notwithstanding. The parade of ex-49ers filling this spot (Joe Montana, Steve Bono, Elvis Grbac and now Smith) forged the kind of pipeline that will be difficult for two other teams to create. And Trent Green also pieced together some solid years during this veteran procession, one that did help the Chiefs to a steady run of playoff berths in the 1990s, a 13-win 2003 season and three playoff berths in the past four years. That said, it's been strange to watch the Chiefs repeatedly avoid attempting to build around a young passer.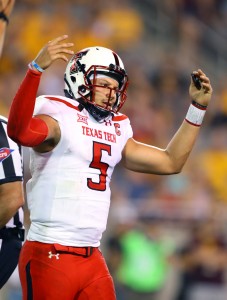 Making the Mahomes trade even more interesting: neither GM who orchestrated it is in power less than three months later. (The Bills fired Doug Whaley after the draft.) The Chiefs had better opportunities to select a franchise passer in the past (having top-five picks in 2008, '09, '10 and '13) but opted to make a seminal trade up to select a tools-heavy Texas Tech passer. Mahomes was viewed as a second-round pick before the workout process — and the supply-and-demand crisis the NFL's seen at quarterback — vaulted him up to No. 10 overall. This may well end the Smith era after 2017, with the 33-year-old signal-caller's contract leaving the Chiefs on the hook for just $3.6MM in dead money next year.
Mahomes, though, may take time to develop. Smith being under contract for two more seasons would allow for this to happen. But the Chiefs made past moves to augment their starter's chances of leading this franchise to prominence, only this offseason they've suddenly veered the other way. Never an aesthetically impressive passer, Smith could find himself in a tough spot in keeping a player with superior raw skills on the bench while a large sect of Chiefs fans — who saw mostly middling veterans start for this franchise for more than 20 years — eagerly awaits Mahomes' debut.
This impending overlap of eras makes for an intriguing backdrop in Kansas City this season.
Draft picks: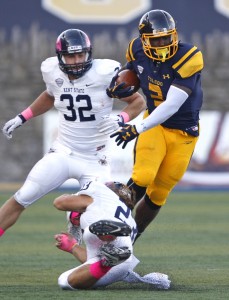 For the second straight year, the Chiefs opted to upgrade their defensive line in the second round. Kpassagnon registered 21.5 tackles for loss and 11.5 sacks as a senior, and at 6-foot-7, 289 pounds is quite the athletic specimen. It's unclear how ready he will be to help Kansas City's front this season, but the Division I-FCS product likely will have the same role the Chiefs prepared Jones for last year: physically imposing rotational presence. But with Allen Bailey's contract becoming easier to shed in 2018 ($6MM in cap savings), Jones-Kpassagnon could be the Chiefs' look at end beginning next season.
Hunt may relegate Charcandrick West to a roster-spot battle after once being the first candidate used to replace Charles as a starter. A former Mid-American Conference standout, Hunt is only 21 and is coming off a consistent college career. He averaged 8.0 yards per carry and surpassed 1,600 on the ground in 2014, and last season added some aerial production to a resume that was light in that department previously. Hunt totaled 1,878 yards from scrimmage and scored 11 touchdowns. He may start the season behind Spencer Ware but will be a good bet to push the incumbent soon.
Chesson figures to vie for time alongside Wilson and Conley in Reid's revolving WR2 carousel. Each figures to receive opportunities, and now that Maclin's out of the picture, there could be more work available for the oft-overlooked group.
Extensions and restructures: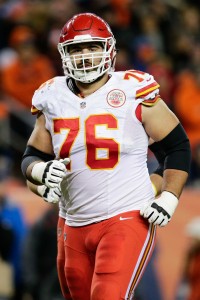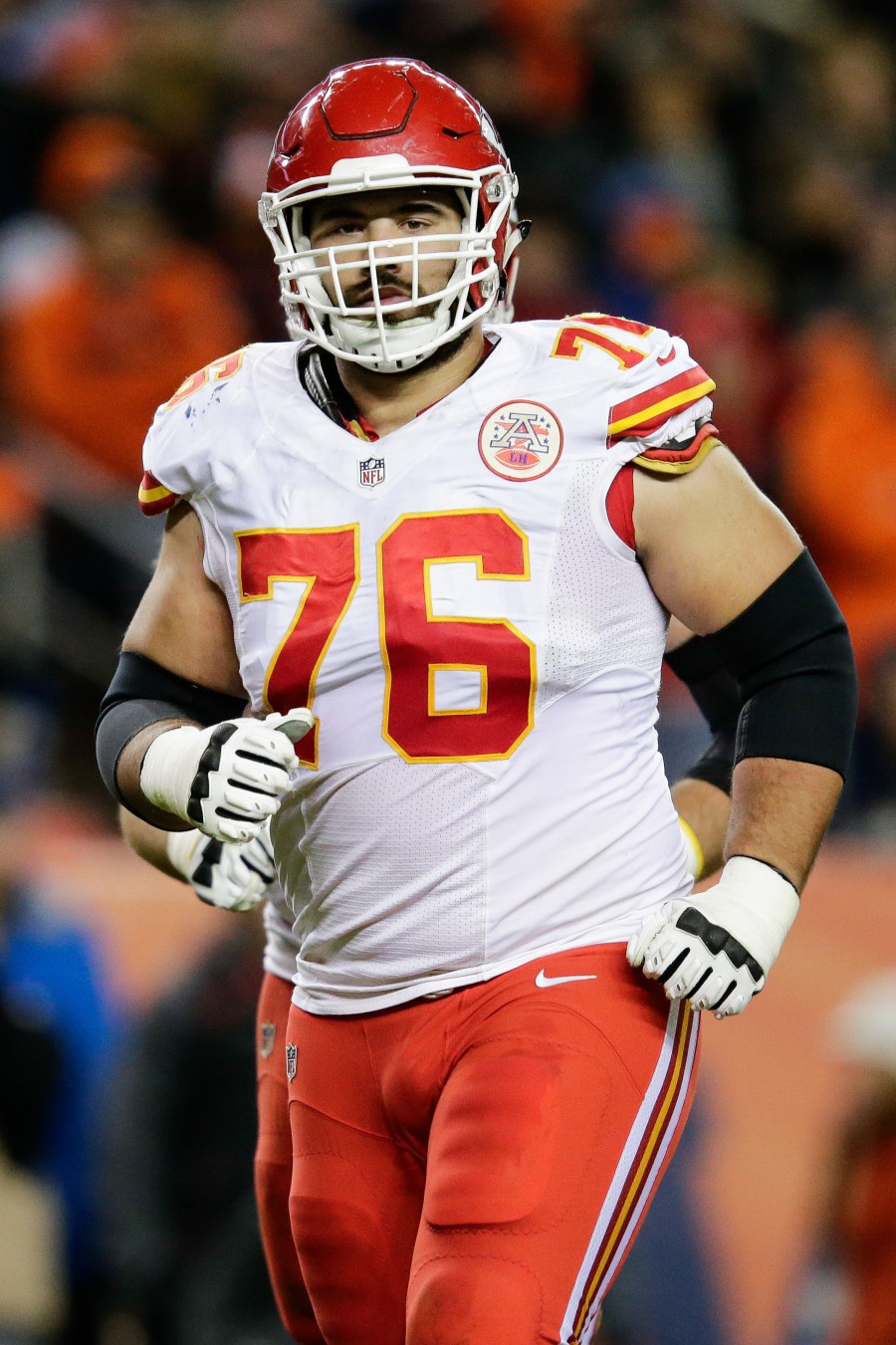 After what amounted to a redshirt rookie year, Duvernay-Tardif's served as a constant on the Chiefs' offensive line. Despite being a sixth-round pick, the Canadian doctor-in-training started 27 games over the past two seasons. He would not have been anyone's first guess regarding which of Dorsey's 2014 draft picks would be the first to be signed to an extension, but after a solid 2016, Duvernay-Tardif is now earns upper-echelon guard money.
In Duvernay-Tardif, Schwartz, Mitch Morse and Eric Fisher, the Chiefs have their best offensive line foundation since a dominant crew that housed Hall of Famers Will Shields, Willie Roaf. While a sizable gulf exists between the Chiefs' top-flight 2000s group and this one, Kansas City's line play has taken a step forward after the quintets that bridged the gap between these blocking contingents did not fare especially well. Now, the Chiefs have four linemen locked up through at least 2018 and three through '19.
Although Johnson is signed through 2018, this season could be his Chiefs swan song. The 2005 first-round pick's been one of the best defenders in team history and made the Pro Bowl as recently as 2015, but a second severe Achilles injury in three seasons forced the 34-year-old inside 'backer to go through another lengthy rehab process.
Like Tamba Hali's, Johnson's deal will be easier to jettison from the 2018 payroll. But the Chiefs need Johnson to make another comeback this season. They don't have much of an answer beyond the veteran on the inside, and after Le'Veon Bell carved up the Chiefs with repeated interior jaunts with Johnson sidelined in January, the team could use its top tackler to deliver another quality campaign. Johnson hopes to be ready by training camp.
Other: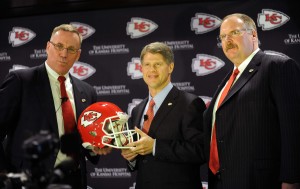 Dorsey and Reid turned Kansas City from a 2-14 team — one that produced five Pro Bowlers — into an 11-5 playoff entrant within a year, and each successive Chiefs playoff team was a bigger threat to advance. This culminated in another divisional-round shortcoming — the franchise's sixth straight Round 2 defeat — after the Chiefs' first division title in six years.
Prioritizing Reid in this arrangement isn't shocking based on the longtime coach's consistent track record, and he's now signed to potentially coach into his fourth decade. But parting with Dorsey after the franchise's ascent occurred under his watch was curious. Various reasons — from his management style to his attire decisions — emerged in the wake of this oddly timed bombshell, but that timing left the Chiefs with little choice but to promote from within.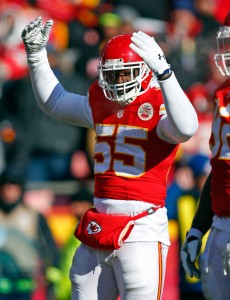 Previously a co-player personnel director, Veach resided below Dorsey and Chris Ballard within the Chiefs' previous chain of command. But the 39-year-old exec is now the top front office man in Kansas City after following Reid from Philly in 2013. While the better course of action for chairman Clark Hunt — had he known a Dorsey extension was not going to be in the cards — would have been to keep Ballard from defecting to the Colts, this realization clearly didn't come until later in the offseason. The Chiefs hiring a GM from inside the organization marks a change of pace from semi-recent outside additions of Dorsey and Pioli before him, but it should also help establish some continuity from an operation that helped revive the franchise.
After two years featuring scant contributions, Ford broke out when the team needed him most. With Houston sidelined and Hali declining, Ford nearly doubled his previous career sack total by registering 10 last season. Now with Houston back in the fold and Hali likely relegated to more of a part-time role, the Chiefs could have their deepest collection of edge rushers in years. Ford's extension window will seemingly open when Hali's deal is off the books, opening a slot for a No. 2 pass rusher's salary.
Top 10 cap charges for 2017:
Sweeping changes coming for a team that had been a beacon of stability in recent years affects the Chiefs' viability as a contender this season. Considering how close Kansas City was to booking an AFC championship game appearance last season, a few additions to bolster this year's team could have been the prudent moves — especially given the recent offseasons spent enhancing this core. But it's debatable how close the Chiefs were to a Super Bowl, factoring in Smith's limitations and a defense that has peaked at good but not dominant. Depending on how you view the 2012 Ravens, that formula hasn't produced many modern-era championship contenders.
The Chiefs will be asked to defend their AFC West title against a loaded division. And they'll be doing so as probably the least improved team among that quartet. Guiding the Chiefs back to the perch on which they hovered in January won't be an easy task for Reid.
Information from Over the Cap and Roster Resource was used in the creation of this post. Photos courtesy of USA Today Sports Images.
Follow @PFRumors