It seems inevitable that Roger Goodell is going to receive an extension at some point in the near future. The extension was supposed to be finalized back in August, but since then, it was reported that Cowboys owner Jerry Jones — the de facto seventh member of the league's compensation committee — was holding up the works as a sort of payback for the Ezekiel Elliott saga, and we also learned that part of the hangup was the amount of severance Goodell would receive in the event that he is fired.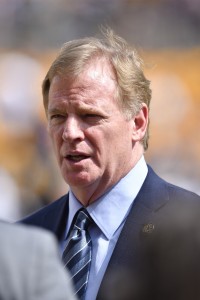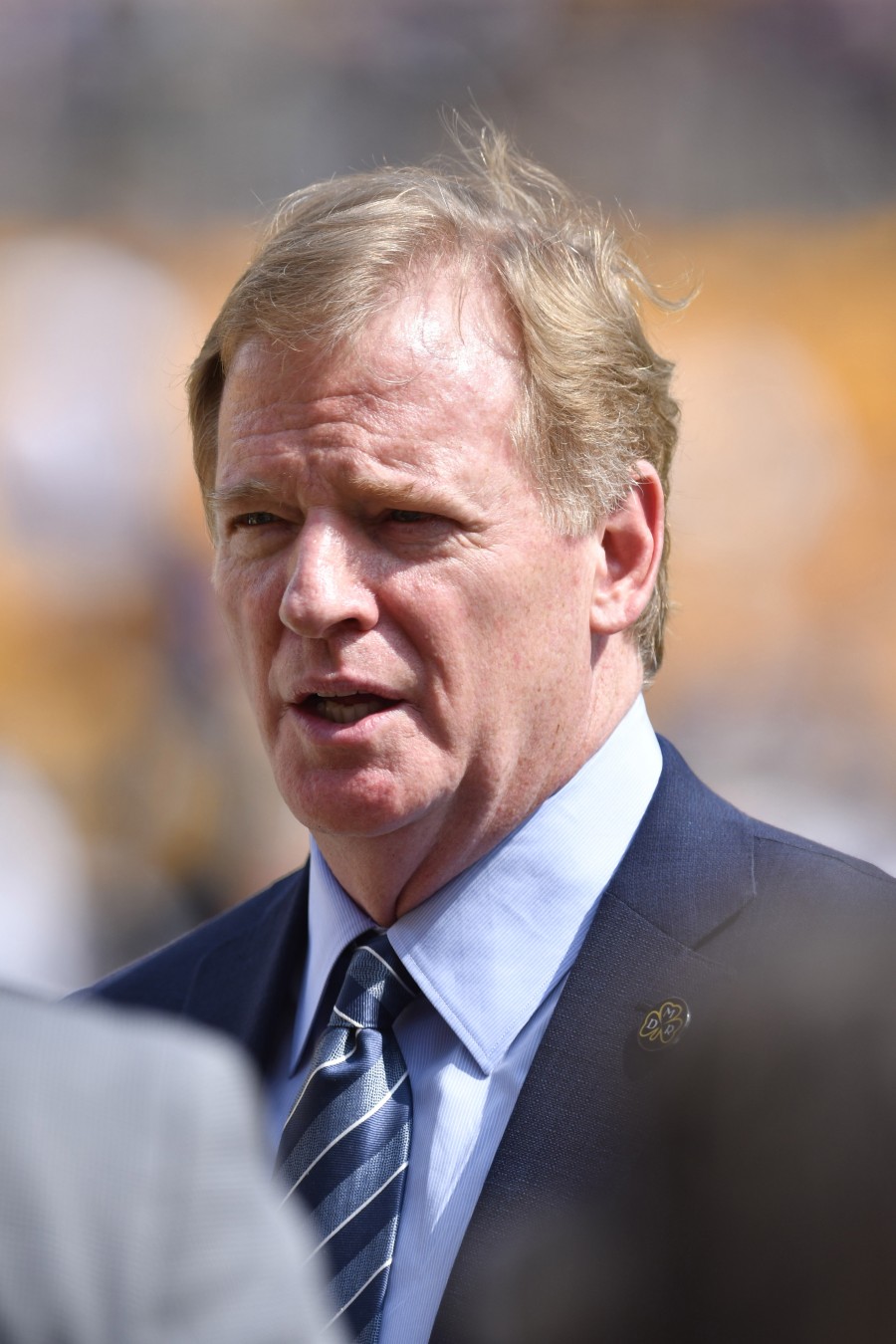 Now, Adam Schefter of ESPN.com reports that completion of the extension has been slowed by debate over NFL player protests during the national anthem. Schefter says the deal is still expected to be completed and has been papered, but the league's attention to the contract and other league business has been diverted by the anthem issue, according to Schefter's sources. Schefter adds that no topic received as much attention during last week's meetings as the anthem.
Albert Breer of TheMMQB.com, though, hears just the opposite. Breer says last Tuesday's meeting between a group of 13 players and 11 owners, plus Goodell and NFLPA executive director DeMaurice Smith included very little talk on the anthem, and the meeting among all league owners later in the day was similarly devoid of anthem-related conversation. Instead, the meetings focused on issues like a multifaceted effort to support the social causes important to players, and 49ers CEO Jed York told Breer, "in the long run, I think you'll see a really, really strong platform and initiative where we have several weeks of the season that are dedicated to socioeconomic and racial causes."
Ian Rapoport of NFL.com says owners and players will meet again next week to discuss social issues, but the anthem will not be part of the conversation. It seems that the players know the anthem protests have helped to shed light on topics they truly want to discuss, and now both the owners and the players are focused on those topics rather than the protests themselves. Indeed, as Jason La Canfora of CBS Sports writes, Jones is the only owner who is still criticizing the protests.
So if what Breer and Rapoport say is true, then perhaps Schefter's report is simply stylized incorrectly. The anthem discussions are not holding up Goodell's extension, it is discussions about other issues that the anthem protests have raised. In any event, it looks as though Goodell's new deal will get done soon, and the league will have stability in the commissioner role as it heads into the allegedly inevitable lockout following the 2020 season. Perhaps more importantly, the league and its players are apparently on the same page (mostly) with respect to generating attention for social issues that are important to the players.
Photo courtesy of USA Today Sports Images.
Follow @PFRumors