In 2009, Jon Gruden became the color analyst of Monday Night Football. Ever since then, it seems, we've been hearing speculation about Gruden's potential return to the sidelines. While Gruden says he's happy in his current role, he's not exactly dismissing talk that he could eventually coach again.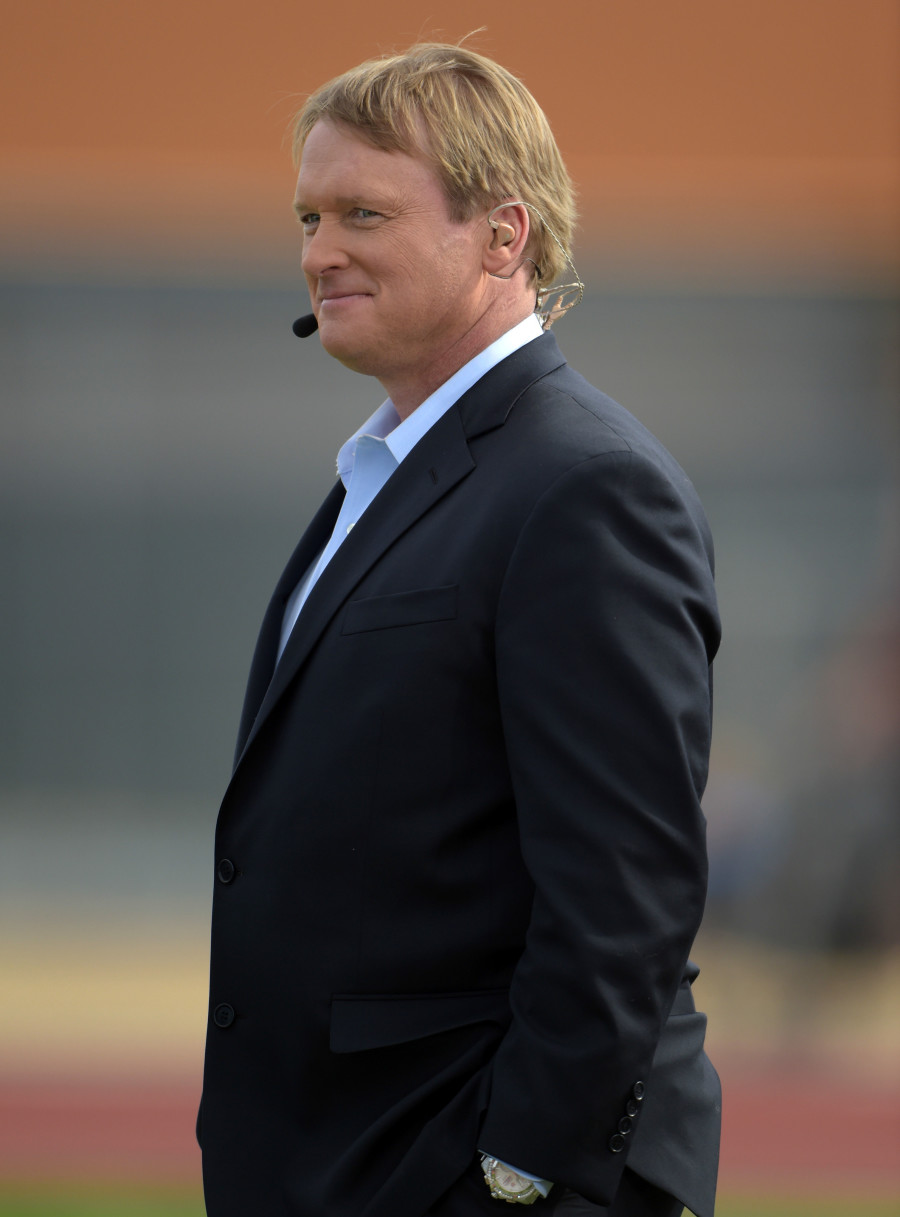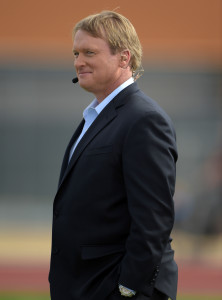 "I haven't talked to anybody," Gruden said on ESPN Radio's "Mike & Mike" (transcript via Pro Football Talk). "All I really have in my life is my family and football. That's about it. I'm real sensitive to the coaches that are out there coaching, so I don't speculate. I just love football. I'm trying to hang onto the job I have. I'm very fortunate to be with the people I'm with. I don't know what's gonna happen in the future. I just know this: I'm gonna continue to give my best effort to the game, stay prepared, and I love Monday Night Football and don't plan on leaving but, as you know in life, you never say never to nothing."
The 3-6 Buccaneers could be looking to make a change this offseason and there has been chatter about a reunion with Gruden. There are also some high-profile coaching vacancies in the college ranks, including the University of Tennessee.
Looking around the NFL, there are at least ten teams that could be in search of new coaches after the season is over. Gruden figures to receive calls from a few of those clubs and it sounds like he'll be keeping an open mind, at minimum.
Follow @PFRumors