Bengals head coach Marvin Lewis will reportedly leave the team after this season and speculation has already begun that the club could fill the vacancy by reuniting with Hue Jackson. However, the Browns head coach says that he wants to be in Cleveland in 2018.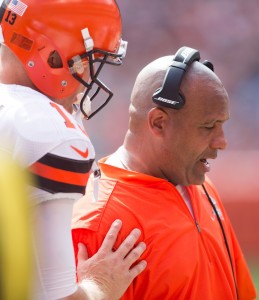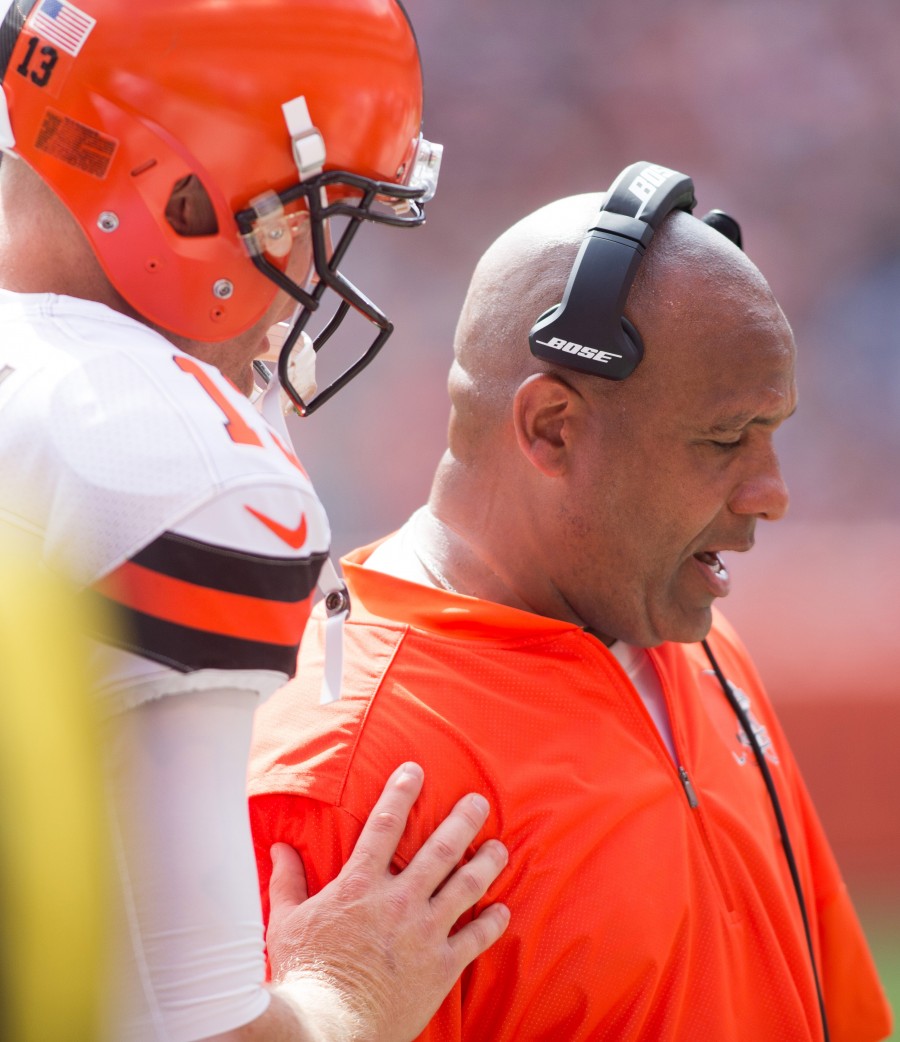 "I've kind of known about Marvin," Jackson said (via Mary Kay Cabot of Cleveland.com). "Obviously, we all know that Marvin is a close friend, but trust me, I'm not running from this. I've never gone any place and left it worse than when I found it. I'm going to be here, and I need to get this fixed as fast as I can because it' important."
Few would blame Jackson for considering the Bengals given the dysfunction he has dealt with in Cleveland. The franchise appears to be in better hands now that John Dorsey is running the show, but it could still take time to see a better product on the field. After Sunday's 27-10 loss to the Ravens, the Browns fell to 0-14 on the year. Jackson, in his second year as Browns head coach, is now 1-29 in that role.
If there winds up being mutual interest in a reunion between the Bengals and Jackson, Cincinnati will have to work out a trade with the Browns to make it happen. The Bengals would only get the opportunity to sign Jackson outright if the Browns were to go back on their pledge to bring Jackson back in 2018.
Photo courtesy of USA Today Sports Images.
Follow @PFRumors