Although Aaron Rodgers is eligible to return to action this weekend, there's no guarantee the longtime Packers quarterback will be on the field when Green Bay faces Carolina in Week 15, as Ian Rapoport of NFL.com reports.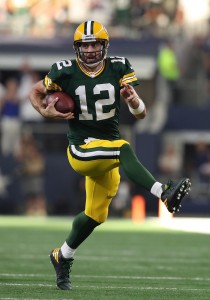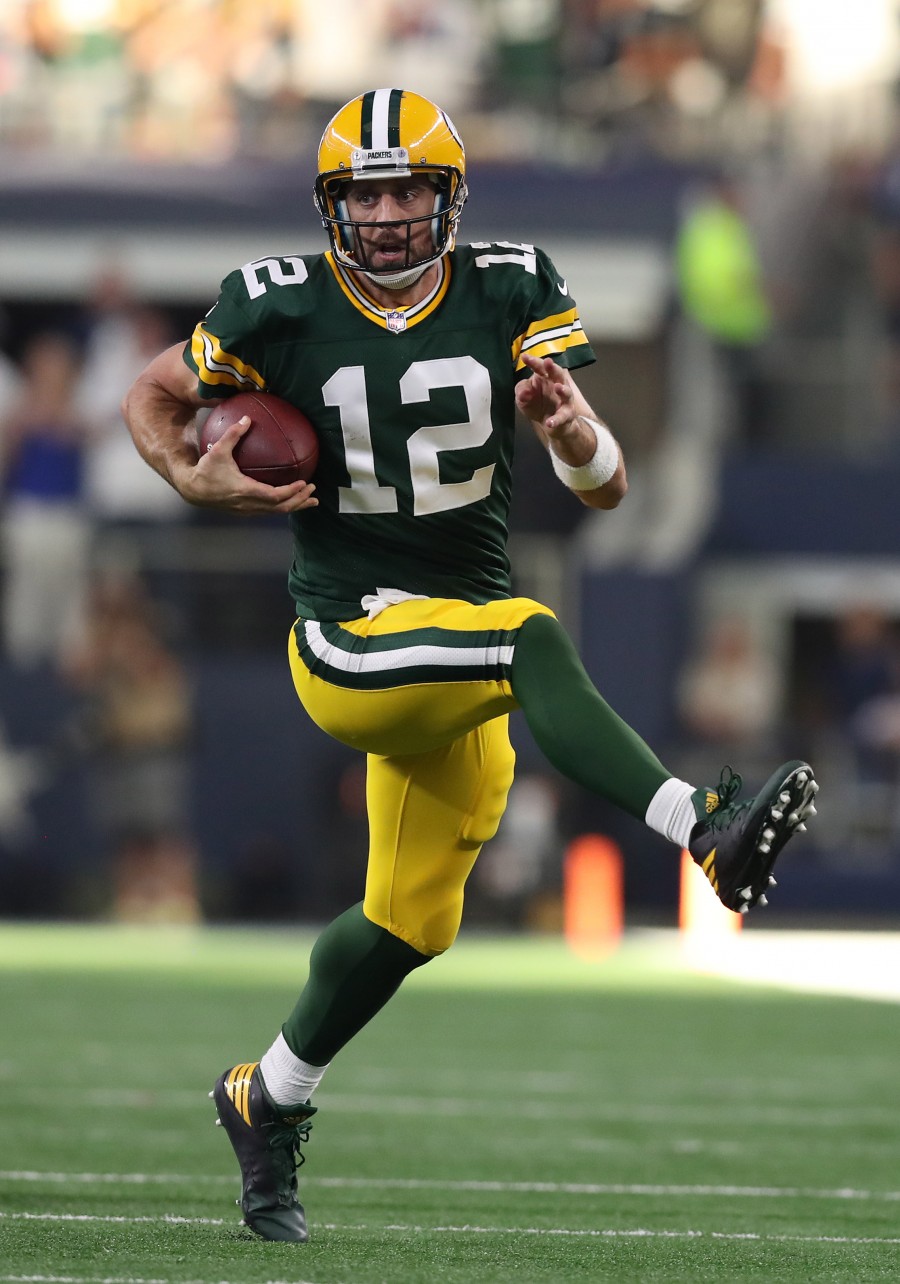 Rodgers, who returned to practice this week and underwent a CT scan on Monday, is pushing to return Sunday after recovering from a broken collarbone. The Packers are still in the playoff hunt thanks to two consecutive victories, and Rodgers has now been sidelined for the eight weeks mandated by the NFL's injured reserve rules. But while everything is in motion for a Rodgers return, Green Bay could still opt not to clear the All Pro signal-caller for Week 15.
Rodgers' collarbone isn't fully healed, and while many players are able to function at 80%, the Packers are "notoriously conservative" when it comes to playing injured players, per Rapoport. That cautious nature is enhanced ten-fold when the discussion turns to Rodgers, a franchise icon who is arguably the best player in the NFL. As such, Green Bay's medical staff is facing a "risk/reward" decision on whether to activate Rodgers for the next three regular season weeks.
For the record, reports of Rodgers' progress have been nothing but positive. Head coach Mike McCarthy said Rogers had been "slinging it around and throwing with great velocity" while linebacker Clay Matthews indicated Green Bay made a mistake by placing Rodgers on injured reserve in the first place. Rapoport, too, hears that Rodgers has been "seriously impressing" during practice sessions.
Given the strength of the NFC, the Packers could be hard-pressed to earn a postseason berth even if they win out to finish with a 10-6 record. If Rodgers is able to return, he'll lead Green Bay against the Panthers, Vikings, and Lions over the next three weeks.
Photo courtesy of USA Today Sports Images.
Follow @PFRumors