Second-year Bills GM Brandon's Beane went through a lot to trade up and land Josh Allen, making two deals — with the Bengals and Buccaneers — to vault the Bills into that No. 7 spot.
When asked about his first-round quarterback's chances of earning earlier-than-expected playing time, Beane said it could come down to how he looks in the Bills' first preseason game.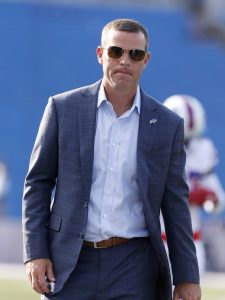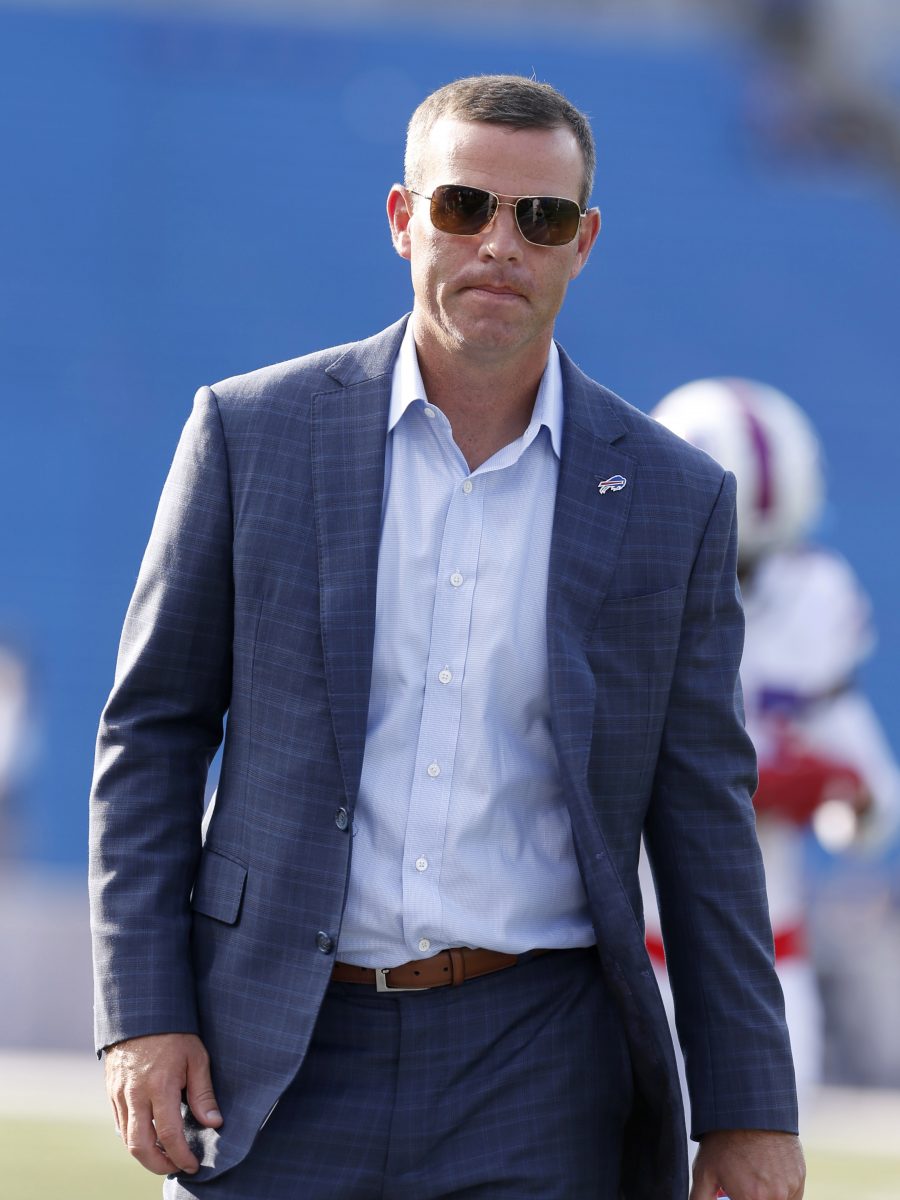 "I think you give everybody the fair amount of reps now. Right now we're going with Nathan (Peterman) and A.J. (McCarron) with the majority of the ones and twos, but giving Josh at least a period a day – at least," Beane said, via John Kryk of the Toronto Sun. "And we'll do that through the first preseason game, and then we'll adjust from there and decide, Are we going to keep it the same? Are we going to give him more reps? Or are we going to give him less? Everything is earned here."
Buffalo snapped major North American sports' longest playoff drought last season by booking the AFC's No. 6 seed in dramatic fashion, and that progress may impact the team's quarterback decision.
Although the Bills' offense will look remarkably different, given that Tyrod Taylor and three key offensive linemen are out of the picture, last year's work may prompt the GM and coaching staff to go with one of the veteran signal-callers while the Wyoming-produced prodigy observes to start the season.
"Some people say, 'Hey, don't play a rookie at all.' And some people say go ahead and play him no matter what," Beane said. "And I think the thing is you've got to be fair to the other – when you get your 53-man roster – the other 52 players. Because everybody wants to win now, including Sean (McDermott) and I. And so (the players) see the same practice. They watch the same practices; they'll watch the same preseason games. And if you're not putting the best guy out there I think they're going to lose their respect for you."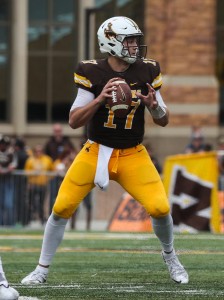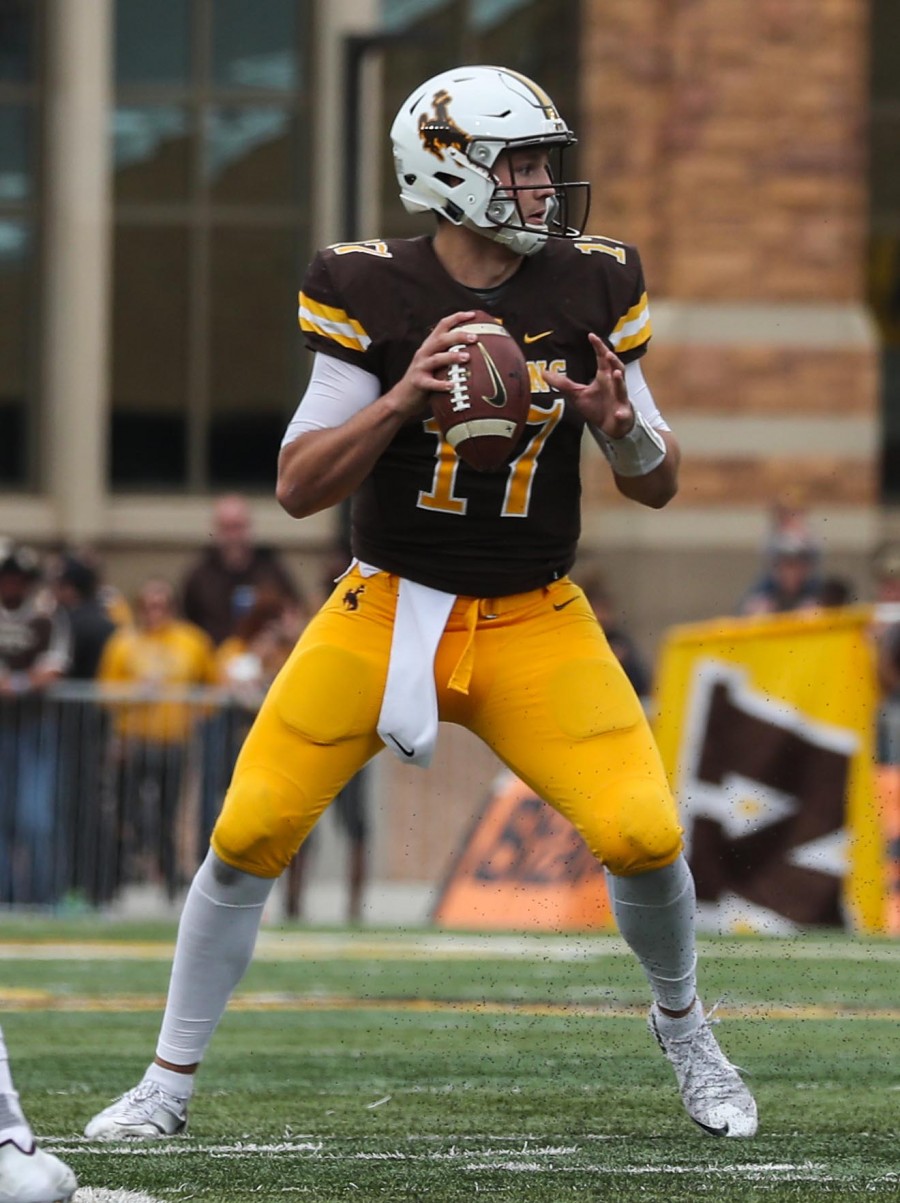 Beane said he will be involved in the decision, along with McDermott and new OC Brian Daboll. Ownership will not steer the team one way or another in this matter, per Beane. Daboll last served as an NFL coordinator for the 2012 Chiefs, who went 2-14, but he served as national champion Alabama's OC last season.
"It will be a group decision," Beane said. "There's Sean and I. We'll obviously talk. There's Brian Daboll. He'll be involved. He knows more than everybody who's hitting everything. He's in every meeting with these quarterbacks. It's his offense.
"… We'll talk to (owners Terry and Kim Pegula) about the evaluation process. 'Hey, this is what A.J. did well in Game 1 … this is what he's got to improve on.' Or, 'This is what Josh did what, and what he's got to improve on.' And same with Nathan. So, yeah, we'll definitely talk."
Despite his five-interception disaster in Los Angeles last season, Peterman showed well in minicamp. McCarron would seemingly be the best bet for veteran stability, but Allen's displayed improvement in training camp. Allen was viewed as a longer project than peers Josh Rosen or Sam Darnold coming into the draft.
"(Allen) was behind, being in the draft, whereas both A.J. and Nate were already learning Brian Daboll's system a month-plus before Josh got there," Beane told Kryk regarding Allen's summer progression. "But definitely, by the time we left there in June he was mentally there. Now it's just catching him up physically, knowing all the plays – it's a big playbook – and getting the guys lined up. But he has done a great job to this point."
Photo courtesy of USA Today Sports Images.
Follow @PFRumors