Tyler Eifert is one of the most talented receiving tight ends in the league, but he just can't seem to stay healthy. An unrestricted free agent this past offseason, he could have earned a massive payday if he had proven to be more durable. But he missed almost all of the 2017 campaign with a back injury, and he has missed over half of Cincinnati's regular-season games during his tenure with the club. Ultimately, he signed a one-year deal worth up to $8.5MM to stay with the Bengals in 2018, which is still a nice chunk of change, but nowhere near what his talent itself would otherwise command.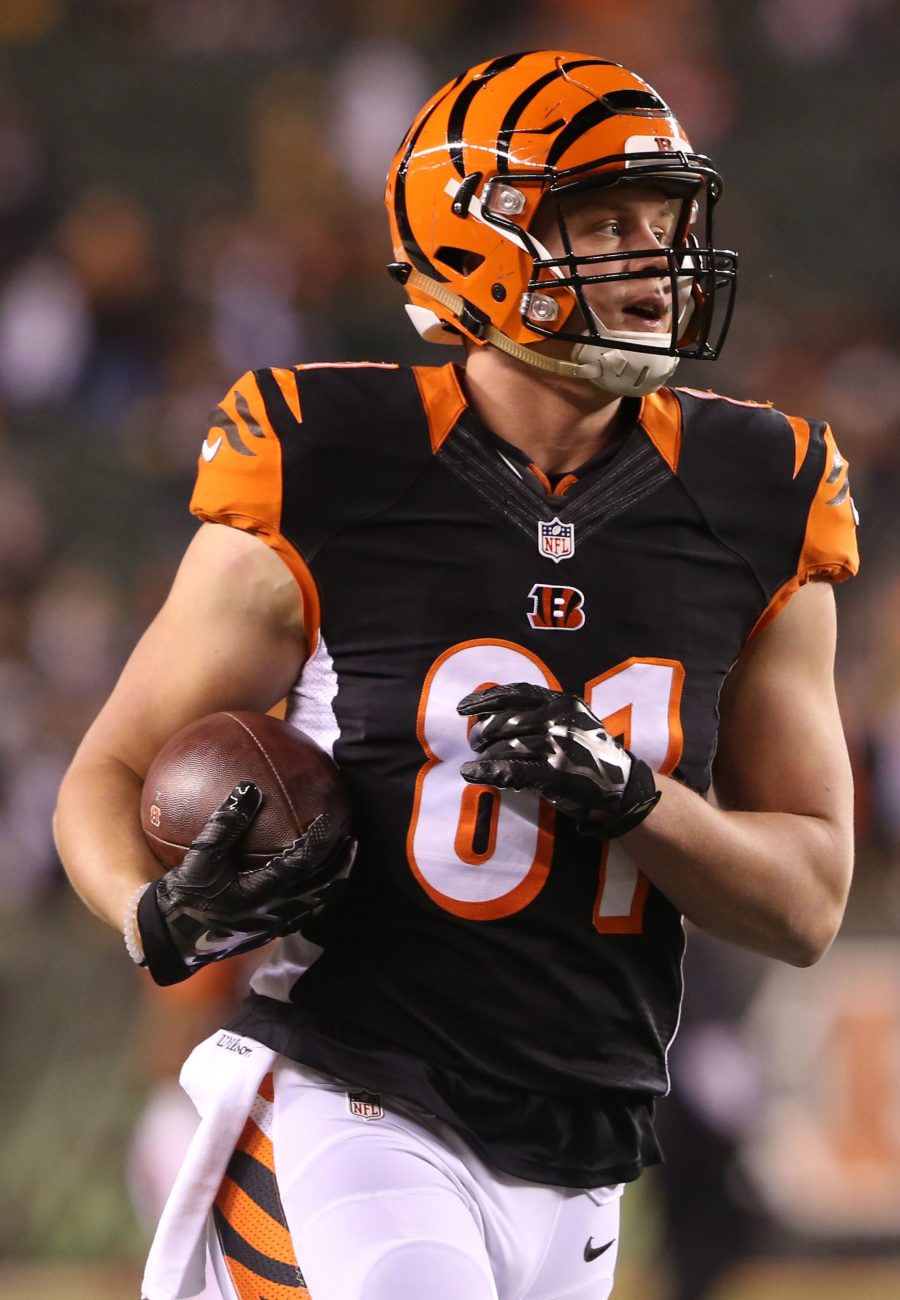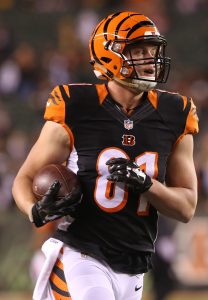 But another Tyler and tight end, Rutgers product Tyler Kroft, emerged during Eifert's absence last year, posting 42 catches for 404 yards and seven scores. The 2015 third-round selection picked a good time to establish himself as a receiving threat, as he is entering his contract year and, much like Trey Burton this offseason, could score a lucrative free agent pact even if he plays second fiddle to Eifert in 2018.
Kroft is fully aware of his contract status, and per Jim Owczarski of the Cincinnati Enquirer, he would like to land a second contract from the team that drafted him. Kroft, however, does not want to dwell on the matter. He said, "[A new contract is] in the back of my head but I'm trying not to give it too much thought and try and control what I can control. That's basically how I've been trying to think about it. Not get too excited or too down."
He did, though, express confidence in his abilities and his role in the offense, which could be increased even more if Eifert — whose availability for training camp is already uncertain — once again struggles to stay on the field. If the Bengals are similarly confident in Kroft's long-term prospects, they may want to lock him up now before his asking price continues to go up. After all, compared to his counterpart, Kroft has been a bastion of durability, having played in 46 of a possible 48 regular-season games over his first three years in the league.
In other Bengals news, Owczarski reports that Cedric Ogbuehi is (surprisingly) building momentum towards landing the team's starting right tackle spot. Ogbuehi has been a major disappointment since the Bengals selected him in the first round of the 2015 draft, but he has looked good in spring practices and has adapted well to offensive line coach Frank Pollack's new scheme and techniques.
Follow @PFRumors